Mother Nature at her best
Australia is a country full of incredible landmarks and New South Wales has got its fair share of wonders. Check out these 10 natural wonders in New South Wales for some awe-inspiring adventures!
1. Jenolan Caves
These Jenolan limestone caves are Blue Mountains gems not to toss aside. These historical treasures are home to some of the first fossil discoveries and unique calcite formations. You'll see geological forms hanging from icicles, surfaces that seemed to have been carved by meticulous craftsman, and intricate passages looking as though planned out by architects when in reality, they're all done by the magic of Mother Nature.
By the Jenolan Caves is the Blue Lake, a manmade lake rightfully named for its extremely eye-softening blue shade. The lake is home to platypi, making it a great place to spot a few along the walk!
Make sure to book your tours ahead of time, and wear appropriate walking shoes and clothes to match, as there are many stairs to climb in the caves and trails to walk during the tours. Although it may be a trek, it's all well worthwhile when you're in one of New South Wales' natural treasures. Gear up and get ready for an educational and beautiful tour through the Jenolan Caves!
Website: http://www.jenolancaves.org.au/
2. Mount Kaputar
Part of the Nandewar Range, Mount Kaputar is made up of remains of an extinct volcano and a sight well loved by visitors. The Nandewar Range itself is part of the Great Dividing Range, the third longest land-based range in the world, and is a sight to look out for!
Mount Kaputar promises scenic walks and sightly views. This geological wonder is great for a day trip trek or a few nights for camp because regardless of which, the Mount Kaputar National park has got all the activities and accommodations covered! You'll have cycling tracks, picnic grounds, walking trails, photographic lookouts, and plenty of homey lodging.
Website: http://www.nationalparks.nsw.gov.au/visit-a-park/parks/mount-kaputar-national-park
3. Sawn Rocks
It seems like Mother Nature is a fan of the organ pipes and has created the Sawn Rocks to replicate the majestic instrument them from basalt lava. Standing tall in all its glory, the Sawn Rocks were melded together from the lava flow of the now extinct Nandewar volcano, and cooled off to make the pipe-like columns.
To enjoy the magnificent formation, you can stroll through the Sawn Rocks walking track, a twenty-minute walk through the rainforest and ending at the foot of the natural pipes. If that sounds like too much activity, don't worry because you can take a break at the Sawn Rocks picnic area and still relish in your surroundings. As the Sawn Rocks is located within the Mount Kaputar National Park, you'll have plenty of other facilities to take part in as well. Set the date to visit the monumental creation and perhaps you'll hear a tune or two!
Website: http://www.nationalparks.nsw.gov.au/visit-a-park/parks/mount-kaputar-national-park
4. The Three Sisters
These sandstone sisters may well be the most beautiful siblings to stand, they're The Three Sisters. These beauties were made as segments of the Jamison Valley were broken apart and eroded. Now they stand proudly looking over the valley as one of New South Wales' wonders. To get a good look of these beauties, head to Echo Point where there are plenty of photo opportunities!
In the vast surroundings of The Three Sisters are waterfalls, forests, and mountains galore such as Wentworth Falls and Perrys Lookdown. For organised activities, you may want to visit the Katomba Scenic World website where you'll have options to trek, hitch a cable car, or ride the railway through the nature! Keep in mind that the there are eighteen World Heritage trails in the area that's awaiting adventurers! Campers and day visitors are all welcome at the Blue Mountains so head over to see the Three Sisters of NSW!
Website: http://www.bluemts.com.au/info/thingstodo/threesisters/
5. Wellington Caves
Another limestone cave to make the list of wonders, the Wellington Caves are without a doubt a grand masterpiece of nature not to miss. When visiting, you'll be able to look at calcite crystal formations that look too detailed and purposely architected to have been naturally made. But perhaps, it can be that duteously made because of Mother Nature.
The two caves, Cathedral and Gaden, house many of these calcite crystals, promising an awe-inspiring adventure in both. The Cathedral cave is renowned for the Altar Rock, a huge stalagmite tower while the Gaden Cave is known for their cave coral. At the Wellington Caves, you'll also be able to explore The Phosphate Mine with an educational tour of its history.
Fossils at Wellington Caves. Source.
Make sure to book tours beforehand, as this New South Wales treasure is a popular attraction, and be sure to wear appropriate footwear. As it is a cave-tour, families with elders or babies may find it difficult. However, the Phosphate Mine is accessible by wheelchairs and prams, and is suitable for elders so there will be everything for everyone!
Website: http://www.visitwellington.com.au/discover/adventure/wellington-caves
6. Walls of China
Possibly one of the more unique sights, the Walls of China at Mungo National park make the list as another wonder in NSW. You can take a look at these wonders dispersed around Lake Mungo via a cycling trail, or a self-guided drive tour. You aren't allowed on the dunes without a guide so a tour will be needed but with a tour comes an informative commentary about the history and the making of these wondrous Walls.
While at Mungo National Park, it's well worth it to spend a night or two a their campgrounds or in the least, check out their other facilities such as the Mungo lookout, walking trails, picnic areas, and educational sites. The Walls of China are the gems that make up the outback in New South Wales and another natural specimen to tick off the bucket list!
Website: http://www.nationalparks.nsw.gov.au/things-to-do/Cycling-trails/Walls-of-China
7. Wedding Cake Rock
With its ivory white colour against the backdrop of the cyan blue waters and the rugged brown cliffs, the Wedding Cake Rock is a serene scene and a rightfully named wonder. Its straight edged cuts and the pure white shade due to iron leaching resemble a slice of a wedding cake. This beautiful piece is now fenced off as the iron leaching causing the white colour also makes the sandstone layers softer and at risk of collapsing. However, from behind the fence, this sweet slice of nature is a spectacle worth the short drive from the Sydney city.
Because it's located in the Royal National Park, you'll have a list of activities to accompany your visit to the Wedding Cake Rock. From campgrounds and housing sites, walking paths along the coast, driving and cycling trails through the forests, scenic picnic area to catch a breath from the fun, it's a great idea to dedicate a whole day for this trip! Everybody loves cake and this New South Wales wonder is no excuse, visit the every-stunning Wedding Cake Rock!
Website: http://www.nationalparks.nsw.gov.au/things-to-do/Lookouts/wedding-cake-rock
8. Liesegang Rings
Another New South Wales wonder to see are the Liesegang Rings in Bouddi National Park, lovely sedimentary rocks with rings with several shades of brown. It almost looks as if Mother Nature has left her fingerprints on her fine piece of work! Although how these rings appear have not fully been discovered, they occur frequently in sedimentary rocks. These rings particularly can are right by the coast so it can be enjoyed with the curving waves pushing against the rocks.
And just like many of the other attractions, because the Liesegang Rings are in a national park, there are many other activities to fill the day with when visiting these rings! Promising an adventurous day, stop over at Bouddi National Park, check out the rings and have a great time!
Website: http://www.nationalparks.nsw.gov.au/visit-a-park/parks/Bouddi-National-Park
9. Kiama Blowhole
A wonder to blow you away, the Kiama Blowhole will raise your spirits and the water to incredible heights. This natural water fountain was made after many years of the water pounding and essentially drilling the rocks to create a blowhole. Bystanders often get drenched when Kiama roars with joy so if you've got any valuables, make sure to stand back or to keep them packed away.
Surrounding the quaint area of Kiama are great fishing sites, a swimming hole, tourist visitors' centres, a small town to shop and eat at, parks, and other stunning natural sceneries. There is a smaller blowhole by Kiama known as the "Little Blowhole", which sprouts water more often because of it's more narrow shape. It's a great spot for photos, and a perfect day time excursion, especially when you catch Kiama doing what she does best!
Website: http://www.visitnsw.com/destinations/south-coast/kiama-area/blowhole
10. Mt. Wollumbin/Warning
Just the fact that it's the first place on mainland Australia to receive the sun's rays each day makes Wollumbin a wonder itself! It was formerly known as Mount Warning, and is an important landmark for the Aboriginals, particularly the Bundajlung people. Because of this, it's recommended to look into whether hikes and climbs are allowed, and visit the Wollumbin National Park where cultural and educational tours of the area are given to enjoy the mountain without offending anyone.
Formed by remnants of a previous volcano, Tweed Volcano, can be seen from several vantage points nearby, making a well-known site for locals around the area. The Wollumbin National Park itself is a World Heritage-listed park and so is also well known, loved, and visited! You know it's a place to see when the sun too visits it first, dedicate a recreational and active day at Wollumbin!
Website: http://www.nationalparks.nsw.gov.au/visit-a-park/parks/Wollumbin-National-Park
Go exploring!
Mountains, rocks, and caves, New South Wales has got it all! If there are any other natural must-see wonders in this beautiful state, let us know in the comments below!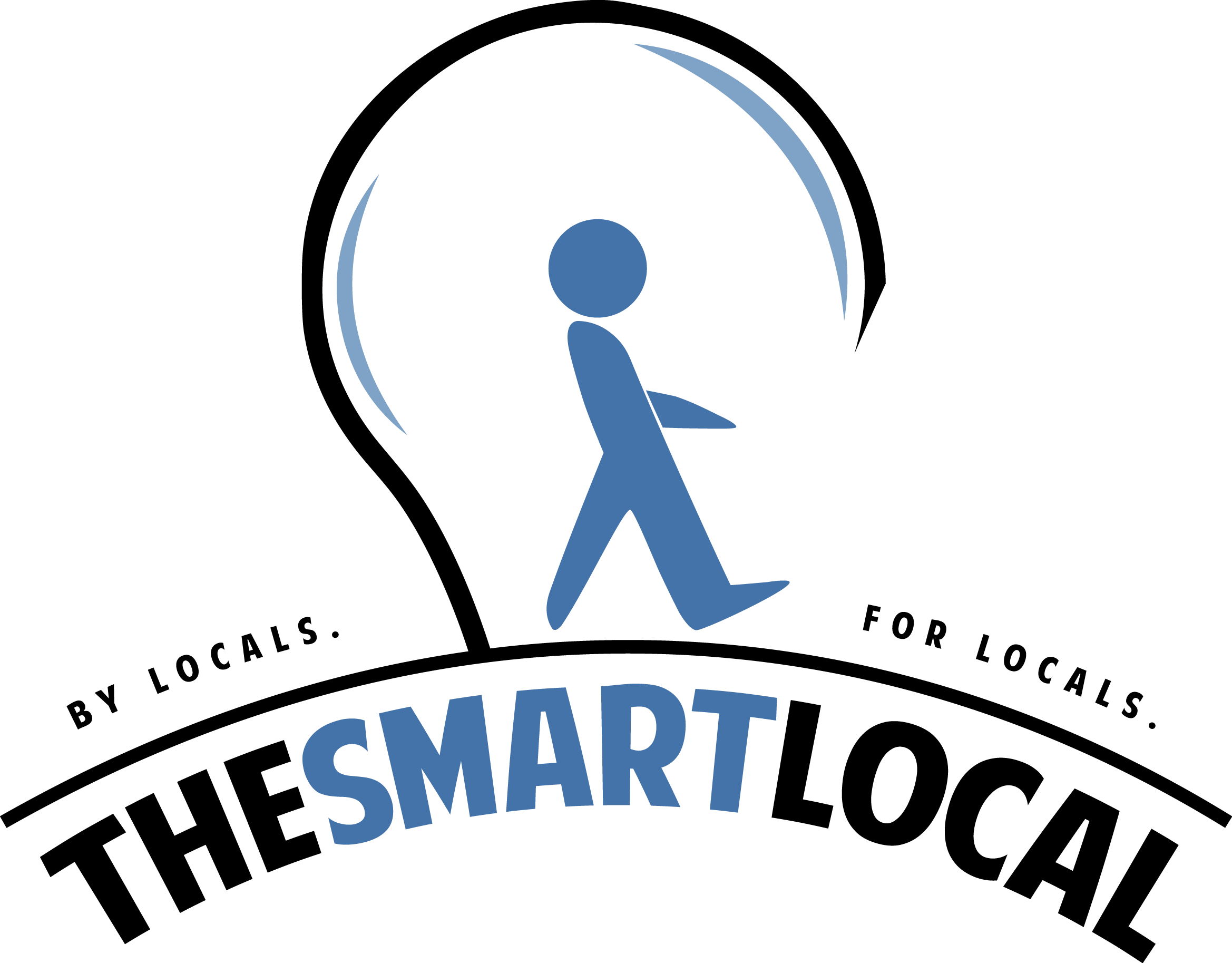 Drop us your email so you won't miss the latest news.