Mooncakes available this Mid Autumn Festival
The Mid Autumn Festival is just around the corner and that means marvelling at the bright full moon, colourful paper lanterns and feasting on lots of mooncakes! Traditionally, mooncakes have always been filled with lotus seed paste and a salted egg yolk. But due to the very saturated mooncake market, innovative Singapore chefs have been steeping up their game to stand out from their competitors. And that's great news for us!
So if you're looking for the ordinary you won't find them in this list. Not all the mooncakes here are traditional baked either. What we're going to show you is the more interesting mooncakes you can find in 2014.
1. Peony Jade – Mao Shan Wang Mooncakes and Baked Piggies
Peony Jade impressed us with the sheer variety they have on offer this mooncake festival. You can't miss their Mao Shan Wang Mooncakes in Organic Pandan Snowskin (8 pieces for $62.90) as well as the Black Thorn Durian Mooncakes done Nyonya style (8 pieces for $64.60) which were stuffed with premium quality durians.
If you're not a fan of durians then check out these cute Baked Prosperous Piggies with Silver Lotus Paste and Single Yolk (4 pieces for $52) that put a different spin on the traditional baked mooncake.
2. Bakerzin – Lychee, Yuzu and Alcohol Mooncakes
Some of the best mooncakes we tried this season belonged to Bakerzin's Bliss Collection (8 pieces for $60). With strong alcoholic mixes of whisky, pink champagne, Frangelico and Grand Marnier, these mooncakes are guaranteed to get you tipsy.
Bakerzin also introduced their Lush Collection (8 pieces for $52) which contains fruity flavours like Lychee, Mango Pomelo, Strawberry and Yuzu. Each mooncake is filled with a white chocolate truffle filled with the accompanying fruity ganash.

3. Haagen-Dazs – Ice Cream Mooncakes
While this isn't technically a mooncake, the taste of these gorgeous ice cream "mooncakes" easily justifies its spot on the list. It even comes with dry ice to make the initial opening of the mooncakes exceptional.
Choose between Macadamia, Cookies and Cream, Chocolate and Strawberry ice cream encased in chocolate coating. Each Ice Cream Mooncake (2 pieces for $48) also comes with a crunchy praline base and mango sorbet "yolk". The only drawback is how its priced at "Haagen-Dazs" prices too and so it is pricey.
4. Park Hotel Group – Coconut Truffle to Nougat & Chocolate Pops
If you're looking to try a variety of bold flavours in one box on Mooncakes, go for Park Hotel's Assorted Snowskin Mooncakes (8 pieces for $60). The box comes with 4 brand new snowskin mooncake flavours including Imperial Jade and Coconut Truffle, Pearly Lychee, Golden Cognac Truffle and Royal Topaz with Nougat and Chocolate Pops, which was my favourite flavour of the bunch.
5. Carlton Hotel – Cream Cheese Paste Mooncakes
I always look forward to seeing what new culinary creations mooncake festival will bring and one of the most unique options I've seen is Carlton Hotel's Mini Red Velvet Snowskin Mooncake (8 pieces for $58). The sweet and smooth cream cheese paste envelops the crunchy core of royaltines and makes for a great Western twist to a Chinese dessert.
You can also try their all-time bestseller, the addictive Mini Walnut Moontart (8 pieces for $60) with white lotus paste and egg yolk They also have a healthier option which contains less sugar and comes without egg yolk.
6. Pan Pacific, Hai Tien Lo – Oolong & Logan Flavoured Mooncakes
For those of you who have a preference for more traditional tasting mooncakes instead of wacky flavours, Hai Tien Lo's Four Treasure Petit Snowskin Mooncakes (8 pieces for $64.20) are the ones to try.
Their flavours include Pistachio Nuts with Osmanthus and Chinese Herbs, Hazelnuts with Honey and Grapefruit, Almonds with Custard and Longan and Melon Seeds with Oolong and Chrysanthemum.
7. Sucre – Unique Macdemia Nuts and Dried Cherries Fillings
While most hotels and restaurants pride themselves in their creative snowskin mooncake flavours, Sucre takes sets itself apart by delivering excellent traditional baked mooncakes with a twist as they include Macadamia Nuts and Dried Cherries in their filling. Their mooncakes are neither too sweet or oily and if you love mooncakes with yolk they have a double yolk option as well.
Prices start from $54 for 4 pieces of different flavours to $58 for 4 White Lotus Paste with melon seeds and dried cherries.
8. Regent Hotel – Smokey Johnny Drum Bourbon Mooncakes
Conceived by the chefs of Summer Palace, Basilico, and Manhatten Bar, Regent Hotel has an exciting mix of snowskin mooncakes on offer this year including the Manhatten's creation which mixes smokey Johnny Drum Bourbon with decadent Amedei chocolate and Luxardo maraschino cherries.
We also enjoyed their new Osmanthus with Pine Nuts mooncake had the delicate floral scent which went well with the buttery pine nuts. To try the greatest variety of mooncakes, we suggest getting Regent's Golden Treasure Premium Snowskin Mooncakes (10 pieces for $98) in order to try most of the flavours they have on offer.
9. Laurent Bernard Mooncakes – For Chocolate Lovers
For those who do not enjoy or perhaps had too much of mooncake, the Chocolatier Laurent Bernard offers something different from the mooncakes on this list. Their mooncakes are made of chocolate!
Their assorted box (8 pieces for $68) comes with 4 different flavours, including dark chocolate filled with hazelnut praline & salted caramel fondant. They also sell pure Milk Chocolate and White Chocolate flavours in their own boxes at the same price of $68. These mooncakes are a true indulgence for chocolate lovers and our colleague couldn't help himself and gobbled up three of them at one go.
10. Swensen's Mooncakes – Ice Cream Made From Durian
Swensen is no stranger to the Mid-Autumn Festivities with six different flavours of ice cream mooncakes. This year they have introduced three novel, flavours – Queen of Earl Grey, Pink Guava Romance and Mango Fantasy.
Of notable mention is their staple Durian Royale which is made from authentic D24 durians. Note that Swensen's mooncakes are really icecream, and they are priced at $32.80 for a box of 4 and are available till 8 September 2014 at all Swensen's and Earle Swensen's outlets.
11. Concorde Hotel Mooncakes – Yes, Lantern Included
Finally, to wrap up this list we have the mooncakes from Concorde Hotel. We were pleasantly surprised to find the mooncakes delivered in special box. This box actually doubled up as a traditional lamp and it now hangs proudly in our office. It was a nice touch that immediately made these mooncakes stand out.
The Mooncake come in a box of 4 and are priced from $60-68. Flavours include Pure Lotus, White Lotus Black Sesame and Japanese Red Bean.
Final Notes
Whether you prefer the bold flavours of durian and alcohol or a more subdued nutty and floral aroma, there is a mooncake out there for you. And all of these listed definitely make a very pretty and tasty gift for your loved ones.
My advice would be to attend the mooncake fairs that they often have at Takashimaya or your neighbourhood mall to see what's on offer this mooncake season on top of what we've featured in this list.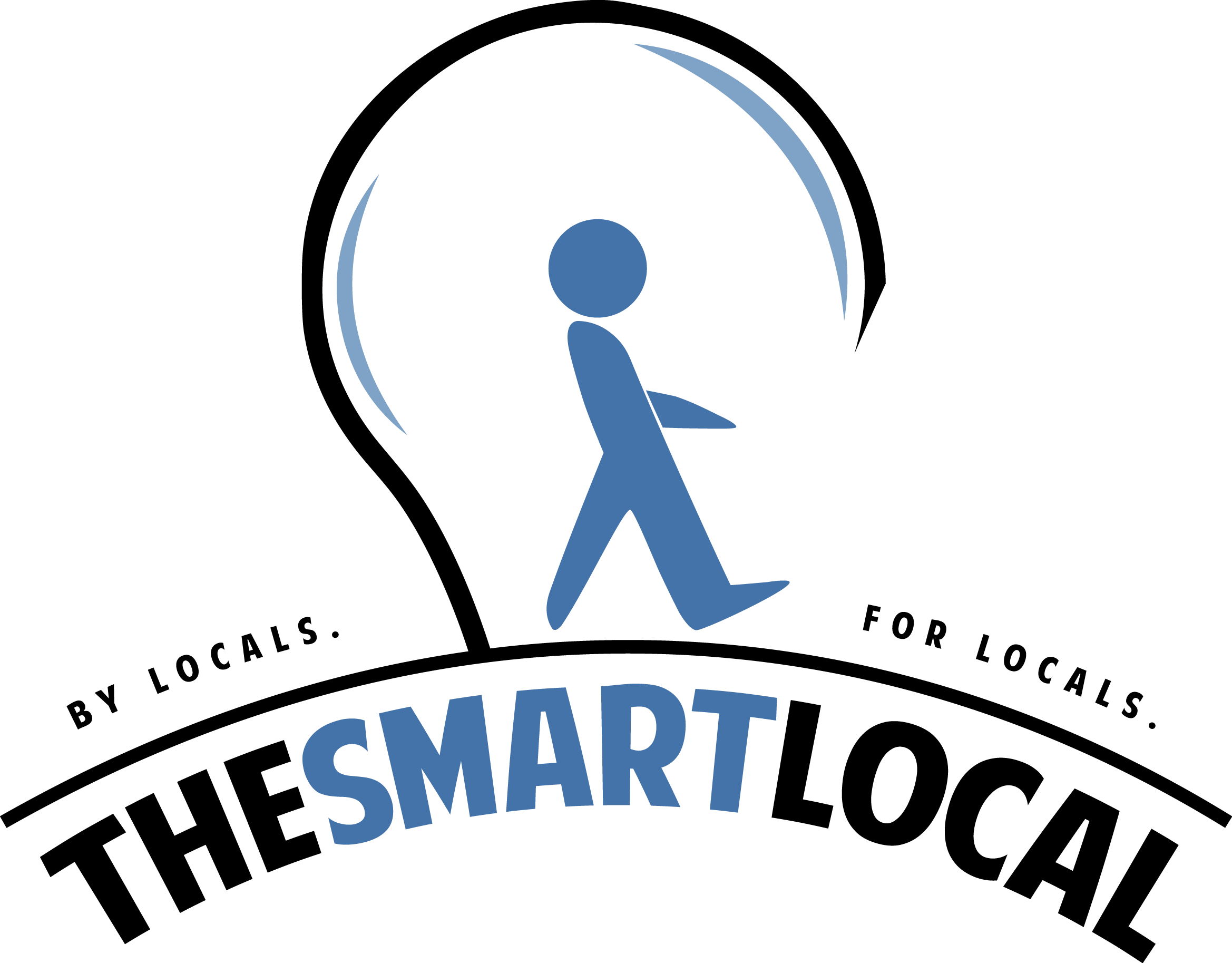 Drop us your email so you won't miss the latest news.