Things To Do At Montigo Resorts, Nongsa
You've all probably heard of Montigo Resorts, Nongsa in Batam. But unlike the static squares that you see on Instagram, it's not only made up of white walls, the long jetty, or unicorn floats in the pool.
We got the chance to explore the resorts for ourselves, so here are a few unique experiences that you didn't know you could get with a staycation at Montigo Resorts, Nongsa!
1. You'll Get Free Buggy Rides All Around The Resort
Even the normal-est of people can be treated like royalty at Montigo Resorts, Nongsa. From the moment we arrived at Nongsapura Ferry Terminal, we were greeted with a private car transfer that brought us to the resort within 7 minutes. Beyond the typical cold towel and welcome drink, there was literally a gong to welcome us!
The VIP treatment stayed constant with a buggy service at our every beck and call. All it takes is a call to the reception, and a buggy will magically appear within 15 minutes. We barely walked throughout our entire stay – a major #win for lazy folks.
2. Have A Private BBQ Under The Stars Without Getting Your Hands Dirty
Montigo Resorts, Nongsa offers an in-villa BBQ service, where chefs personally come to your villa to grill an array of seafood and meats to perfection. What this means is that you can sit back, relax, and wait to be served in the comforts of your villa – in pyjamas if you wish – under a star-studded sky.
Unlike your usual BBQ party at East Coast Park, this is a grill fest with top quality ingredients. We opted for the Montigo Private Surf & Turf (999,000 IDR++), which included generous servings of beef tenderloin, rosemary lamb chops, spring chicken, squid, king prawns, and basil snapper fillet. What stood out for me, however, was a whopping 10 types of sauces served alongside the food, such that we were gleefully spoilt for choice!
Note: In-villa BBQ is available to all villas every day except on Saturday, where the BBQ is only available at Tadd's Restaurant.
3. Be A True Masterchef And Cook The Fish You Catch
You can level up from midnight prawning in Singapore and go fishing along the jetty at Montigo Resorts, Nongsa. Even amateurs like us scored the chance to feel like pros, as we used real fishing rods to bait fish like snapper and garoupa from the sea.
And the experience doesn't stop there. In a specially-curated Chef's Experience, you can directly transport your fresh catch to TIIGO Beach Club and cook up a feast under their in-house chef's guidance. In true Masterchef style, we completed our 3-course Indonesian meal – with gado gado, gangan fish stew, and baked fish wrapped in banana leaf – in under 30 minutes.
4. Cycle Back In Time And Have A Glimpse Of Kampong Life
Staycations represent an escape from the rush of city life, but that doesn't mean you've to be part of the "do-nothing club". At Montigo Resorts, Nongsa, you can explore a different culture through a Kampong Bike Tour, that'll take you back in time for a glimpse of kampong life that's almost all but disappeared in Singapore.
The 2-hour cycle to Nongsa's first-ever village is a rare sight of traditional kampong life where free-roaming chickens still exist.
Expect to be warmed by the hospitality of the locals there just as we were, as they kindly invited us to eat with them when we cycled by!
Tip: If you prefer going free-and-easy, you can also choose to rent your own bikes at 150,000 IDR++ for 2 hours.
5. Learn Batik Painting And Bring Home A Self-Made Souvenir
We never really take souvenirs away from staycations, aside from soap and shampoo bottles that the kiasu aunties in us kope from the hotel room. But at Montigo Resorts, Nongsa, you can bring home a piece of your trip through their Batik Painting activity (300,000 IDR++).
A 2,000 year old technique of colouring fabrics using wax and watercolour paint, guests can learn and create their own masterpiece as a souvenir to commemorate the trip!
Tip: Batik Painting class bookings need to be made at least 1 day in advance!
6. Get An Adrenaline Rush With Thrilling Water Sports Activities
Those in search of an adrenaline rush can bask in the variety of water sports activities available – from jet skiing and wakeboarding to kayaking and braving the waves on a banana boat, you can splash out and wash your stress away.
The banana boat was the most exhilarating activity – you MUST have a go at capsizing, as you get thrown off into the water due to pure speed of up to 30km/h!
Tip: Do plan your itinerary and check with the resort staff regarding the ideal time for water sports during your stay, as this is subject to tidal conditions.
7. Forget Beach Bod Woes In Your Own Private Pool
Why suffer on a diet and subject yourselves to insane bikini body workouts before your beach holiday, when you can forget about beach bod woes in your own private pool! With no one to judge you and all the time in the world to float your troubles away, the private pool is the ultimate perk that elevates your humble staycay with total resort feels.
Tip: Montigo Resorts, Nongsa provides pool floats for free and pre-inflated in preparation for your arrival!
8. Play Mario Kart On Wii For Free In Your 3-Storey Villa
The Seafront Villa is a dream pad that most can only dream of – a massive 3-storey villa complete with an expansive open-concept living area, a private pool, 2 bedrooms with en-suite bathrooms, and a Santorini-inspired rooftop that overlooks the sea.
Beyond the comfort, the villa is also well-equipped with all the entertainment your troop needs. We're talking all of our fav Wii video games like Mario Kart, NBA Jam, and more!
Note: Wii games are not available for Deluxe Two-Bedroom hillside and hilltop villas.
9. Find Wildlife (Maybe Crocodiles) On A Mangrove Boat Tour
If being away from crowds is a key reason why staycations are a priority for you, the Mangrove Boat Tour will take that one step further. We felt as though we quietly left civilisation, as we journeyed into the wild mangrove just a 10-minute boat ride away.
Serenity is at its peak here; you'll hear nothing but sounds of leaves rustling and birds chirping. On lucky days, you might even catch sight of monkeys, snakes, and some say crocodiles!
Legend has it that the mangrove was home to two crocodiles in the past, and only one was caught about 10 years ago – so… I'll let you do the math.
10. Pamper Your Body With An Award-Winning Luxury Spa
Going to a resort without visiting the spa is like going to McDonald's and ordering a salad. As the epitome of resort staycations, you shouldn't miss the experience of their classic Montigo Massage or Hot Stone Massage for the more adventurous!
You can take your pick from 4 different massage oils: Energizing, Sensual, Revitalise, Relaxing
At their award-winning luxury spa, you'll be in good hands as the masseuse caters the treatment to every customer by strength and oils.
Note: The traditional Sumatran bamboo huts, where the Montigo Spa is usually located at, was under renovation during our trip, and is scheduled to reopen in September 2017.
Montigo Resorts, Nongsa – Not Your Typical Staycation
Within our one night's stay at Montigo Resorts, Nongsa, we accomplished such a wide spectrum of activities from outdoor fun, to cultural, to pure pampering. Truly unlike the usual staycation where you simply laze in the room, Montigo Resorts, Nongsa has you covered from every aspect. And the best part? You'll be able to document every single picturesque moment of your on Instagram thanks to resort-wide Wi-Fi connectivity!
My final verdict: visit Montigo Resorts, Nongsa for an all-inclusive staycation, where you can feel like royalty and yet have completely hassle-free and unique experiences that you won't ever find in Singapore.
Make your booking with the promo code "SMART10" today to score 10% off the "BFF Package" today!
---
This post was brought to you by Montigo Resorts, Nongsa.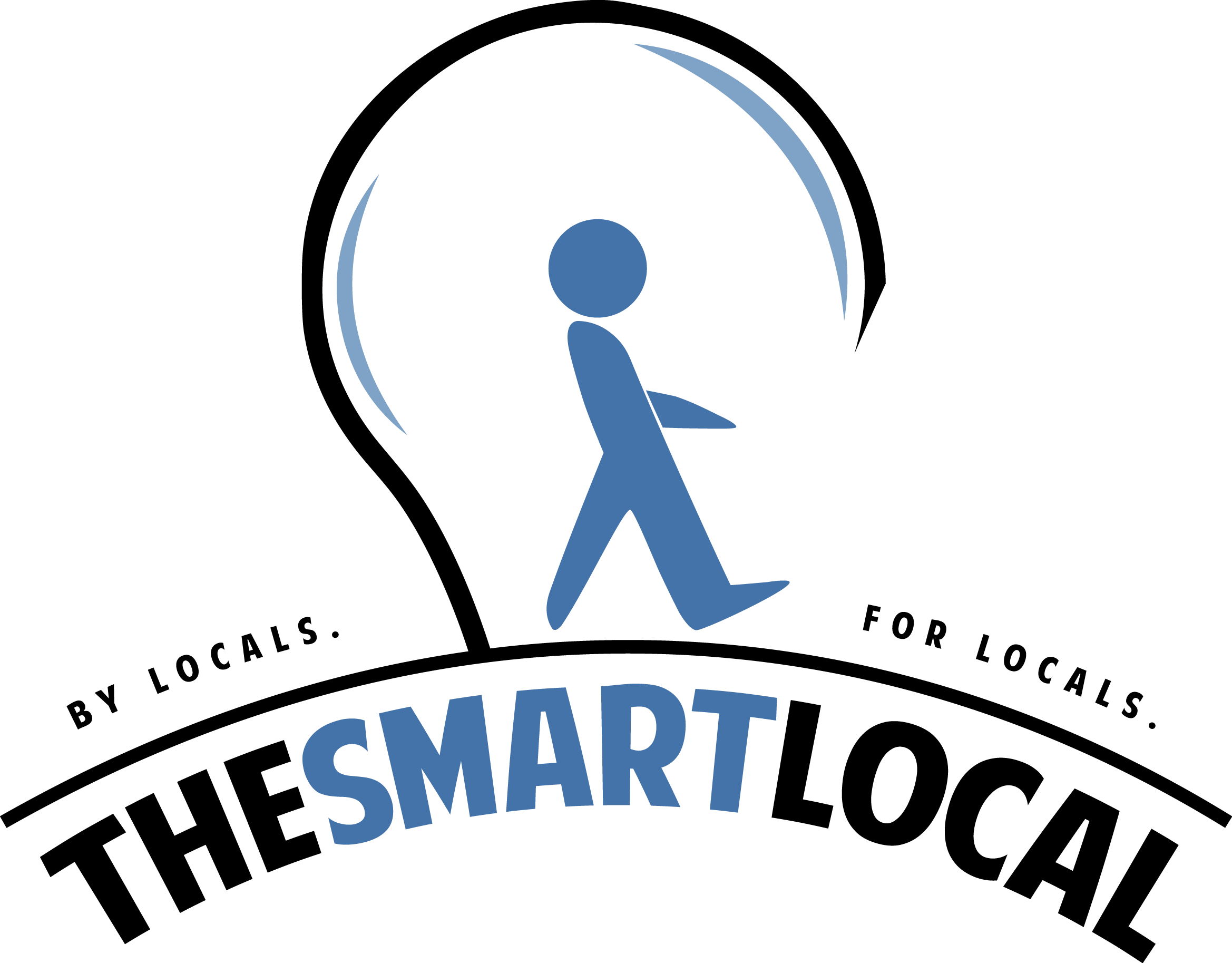 Drop us your email so you won't miss the latest news.