Melbourne's food truck scene
Melbourne is known to be the home of many reputable restaurants, cafés and bars. It is also a known fact that the food truck scene here is relatively big, with the Coburg Drive-In Food Truck Festival happening a few times this year as well as the Welcome To Thornbury event. With these festivals easily attracting thousands of attendees, it demonstrates just how established the food truck scene is here in Melbourne.
If you can think it, Melbourne's probably got a food truck selling it. This list of 15 interesting food trucks serve up various different cuisines from Vietnamese hawker food to Aussie style BBQ, American bagel burgers and so much more.
Warning: Reading this list on an empty stomach is not recommended.
1. Round The Way Bagels
We don't even know where to start about how elated we are to know that bagel food trucks are actually a thing here in Melbourne. If you don't know what a bagel burger is, it is essentially the lovechild of bagels and burgers, and we are eternally grateful for the person who invented this. You genius, you.
Selling only New-York style bagel burgers with a variety of meat and patties to choose from, you'll never get bored. If you're a fan of pulled pork burgers, you should give their Pulled Pork Bagel Burger a try! Bagels can never go wrong.
Website: Here
2. Bibimbap
After a successful fundraiser in 2014, Bibimbap jumped onto the food truck scene and is currently taking Melbourne by storm, one healthy rice bowl at a time. How cute is that food truck?
With an aim to promote healthy, guilt-free food, it's no wonder many Melbourne foodies have been flocking to Bibimbap to get their hands on one of these Instagram-worthy rice bowls.
Website: Here
3. White Guy Cooks Thai
Okay, so the name might be a little misleading –White Guy not only cooks Thai, but also traditional Asian hawker street food. After travelling around Asia, White Guy owner Simon Williams was inspired to venture into Asian cooking, serving up authentic Asian fare like Thai Green Curry that is a hit with customers everywhere they go.
They will also have you drooling over their Pork Belly Sliders, a 12-hour slow roasted pork belly with tomato relish, and Asian salad. If you love pork as much as we do, you'll definitely enjoy this dish.
Website: Here
4. Nem N' Nem
Nem N' Nem specializes in selling Vietnamese street food, and we all know pho sure how wonderful pho is, but not so much about other dishes. Don't fret though, because Nem N' Nem will show you exactly what you've been missing out on.
Nem N' Nem is a frequent at Yarraville Gardens, but they also travel around Melbourne! Despite it being fairly new to the food truck scene, Nem N' Nem has quickly gained recognition for its affordable and delicious food.
We highly recommend the Mini Banh Mih Sliders because they are delicious, cute and great for sharing. Their Crispy Spring Rolls are also a crowd favourite and you'll have to sample them to see why.
Website: Here
5. Mr Burger
With shops and food trucks all over Melbourne and a whopping 15.5k followers on Instagram (that insta-credibility), you can be 100% sure Mr Burger serves up satisfying burgers.
This classic burger joint keeps their menu short and sweet, with a choice of 4 burgers: Mr Burger, Mr Meat, Mr Hot and Mr Veg.
You would think that because of the enormous burger size would necessitate an equally enormous price tag, but good news is that Mr Burger is in fact pretty wallet-friendly! The only thing you need to worry about is how to overcome your food coma after. To roll or to walk? That is the question.
If you're feeling extra hungry and carnivorous that day, go forth and order Mr Meat; it's stacked high with beef patties and bacon strips so your meat cravings will definitely be satisfied. You can also consider finishing your meal with an order of the Trucker Fries — think fries drenched in cheese, bacon and *special* sauce.
Website: Here
6. Baskervilles Jaffles
If you don't know what Jaffles are, they are basically toasted bread sandwiches. Baskervilles Jaffles have revolutionized the taste of jaffles by introducing different creative flavours ranging from sweet to savoury and even gluten-free options!
Baskervilles Jaffles have a whole range of different jaffles to choose from and we're pretty sure you won't know where to start. A good choice would definitely be The Sgt Pepper — marinated cauliflower with caramelized onions and pepper jack cheese sandwiched in-between slices of multi-grain bread. The crunchy cauliflower and sweet taste of the onions make this jaffle one you shouldn't miss. And of course, cheese always makes things taste better.
If you're a dessert person and a Nutella-fanatic like a lot of us are, you will be sure to like their Nutella and Banana. There's even an extra layer of bread in-between to soak up all the warm melted Nutella, making everything moist on the inside yet crispy on the outside. #desserttoastiegoals
Website: Here
7. Taco Truck
Apart from their food, Taco Truck's multicoloured van is an attraction in itself when it goes round Melbourne selling — you guessed it — tacos!
Well let's taco-bout how great tacos actually are. Tacos are this small thing filled with so many tasty ingredients it's often difficult to pinpoint exactly what they are, but one bite and your tastebuds will love you for the taste of the meat, sauce, spices and whatever taco magic it has inside of it.
Their Beef Guisado Taco and Fish Taco have been a favourite of many, and don't forget to add Corn Chips on the side to complete your taco-eating experience!
Website: Here
8. Yogurddiction
People of the 21st century definitely know what froyo is, and if you don't froyo, you haven't lived. Even the Kardashians endorse frozen yogurt chain stores in the USA.
Yogurddiction is made with all natural, fat-free yogurt, so you'll be able to enjoy this dessert guilt-free. Complete with Yogurddiction's soft and creamy texture, how can one ever deny themselves from this heavenly man-made concoction?
There's always a wide range of toppings to choose from, so you'll certainly be spoiled for choice. It is also a great dessert to cool down from the sweltering heat that will be soon approaching Melbourne, so quick, get some fro-yoself!
Website: Here
9. The Brûlée Cart
Yes. We're talking salted caramel popcorn crème brûlée and many more. If you have a sweet tooth, you should keep an eye out if they're coming near you because this is certainly worth a try!
Started by a group of passionate individuals with an undying love for crème brûlée, these guys have torched themselves to success, building up a loyal following of customers whenever they participate in markets and events around Melbourne, which they do so pretty often.
Their crème brûlées aren't too crusty on top and their custard not too sweet. We reckon they've found the perfect torch timing and that itself is a great accomplishment.
Psst, their Vanilla Bean & Dulce De Loco Crème Brûlée has been highly raved about!
Website: Here
10. Soul Kitchen Pizza Truck
Get this: a food truck that sells woodfired pizza.
The 21st century is truly a great time to be alive in – we've got the invention of trucks and woodfired pizza ovens, put that together and we've got a transportable pizza oven! Throw in some entrepreneurship and design skills, and you've got a hippie-looking woodfired pizza food truck. Rock on, Soul Kitchen.
Soul Kitchen's classic pizza flavours are always a treat, and woodfired pizza simply gives it a more unique and authentic taste (especially if you're a crust person) as compared to baked pizzas.
With the friendly staff, you will definitely enjoy your pizza even more because good customer service is always a plus. Gluten-free options are also available here at Soul Kitchen.
Come quick, get a pizza this!
Address: In front of the Arts Centre, St Kilda Road
Website: Here
11. Gumbo Kitchen
Specializing in New Orleans style food, owners of Po' Boy Quarter bring you Gumbo Kitchen Food Truck. If you've never tried Creole, you really should. It sounds a bit strange and unfamiliar, but hey, that's what life is all about – charting unknown food territories, because #yolognese #swaghetti.
Ranking high on our ultimate-comfort-food list, prepare for severe food coma after visiting Gumbo Kitchen. We highly recommend any of their southern-style Louisiana Gumbo Stews (because, Gumbo Kitchen duh) and their Crispy Skin Cajun Pork Belly!
Address: In front of the Arts Centre, St Kilda Road
Website: Here
12. Dude Food Man
Serving up authentic American food like burgers and chips, Dude Food Man will definitely appeal to the fast food junkie in all of us. With their cute baby blue retro-inspired food truck, these guys are recgonizable even from a distance. Despite it being called "Dude Food Man", rest assured ladies, you're equally entitled to have your share of Dude Food Man's gourmet selection as well.
Just like how Marvin Gaye and Tammi Terrell said it, "ain't no mountain high enough", The Dude Burger proves that ain't no burger's high enough, too. Do manageable bites at a time, guys. Savour the moment and eat slowly.
Address: 191 Buckley Street, Essendon, Vic 3040
Website: Here
13. Spanish Donuts
Queen Victoria Market is a must-visit spot when travelling in Melbourne, and for good reason. The choice of delicacies here is epic, there's nearly everything that would cater to different taste buds.
We know how much Churros aka Spanish Donuts have been all the rage lately, but we've got to say, the ones at QVM were the OGs (original gangstas) when it comes to this one.
Spanish Donuts have been present in QVM for a very long time, even managing to garner a bit of worldwide fame! Many tourists now make "getting churros from that truck at QVM" part of their to-do list when visiting QVM. These are the real deal and these churros are the ultimate churros you've been looking for. Never doubt the Original Gangsta – Crispy on the outside, soft on the inside. Also, chocolate dips.
Address: Shed D, Peel Street, Queen Victoria Market
Website: Here
14. American Donut Kitchen
Without much needed to be said, nearly everyone who goes to Queen Victoria Market will notice a snaking queue outside this donut food truck, only because these people know where the gold is at.
American Donut Kitchen claims to sell thousands of sugar coated donuts stuffed with pumps of hot jam every week, even warning customers to come over earlier (as early as 7am, omg) just in case they sell out.
They sell out for a good reason, of course. With their wallet friendly and tummy satisfying donuts, think: $1 each, be prepared to queue up with all your fellow donut lovers at Queen Victoria Market! We promise you they're worth the wait!
Address: Shed D, Peel Street, Queen Victoria Market, Melbourne VIC 3000
Website: Here
15. The Snag Society
Using only the freshest local produce, the Snag Society embodies the essence of classic Aussie style BBQ food. If you thought that hotdogs were simply sausages in buns, you are so wrong. The Snag Society proves that the world is every hotdog maker's oyster, and they can do whatever they want to their hotdog and it can only taste better.
We recommend trying The Brit (creamy mash is everything) and The German. #globalization
Address: Be sure to check out the link below to see if they're coming anywhere near you soon! Current location: Alma Park East, St Kilda East
Website: Here
Must-Try Food Trucks In Melbourne
With all these cute little trucks roaming around the city to serve so many different types of cuisine, it's hard not to hop on the bandwagon. Let us know in the comments section below if we missed out on any awesome food trucks in Melbourne!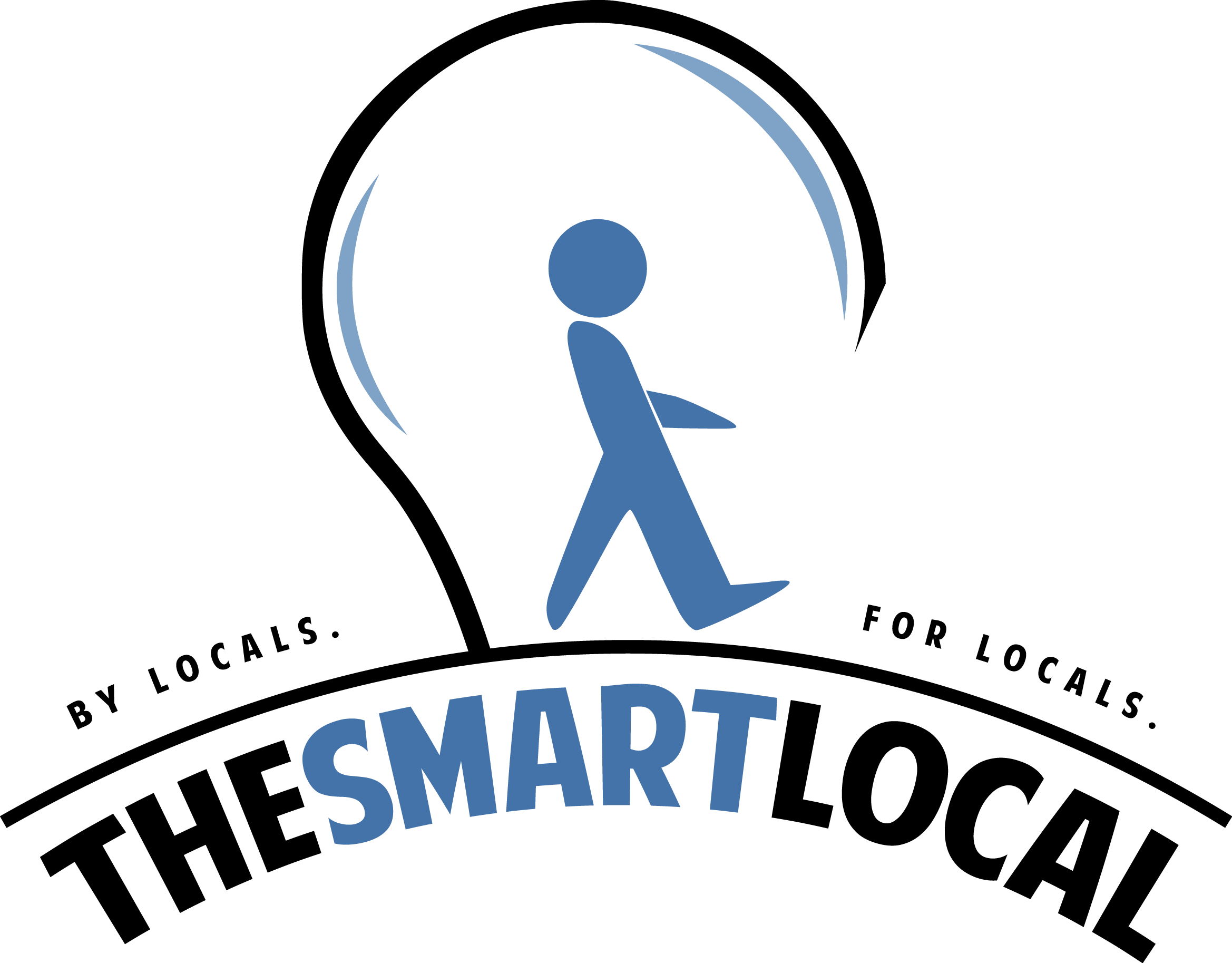 Drop us your email so you won't miss the latest news.