Soju and chill
So there you are, concentrating intensely in the thick of your K-Drama plot, featuring a 'how-do-you-even-look-that-perfect' Korean actress, seated with an array of dishes in a typical Ahjumma-run eatery waiting for her date. He walks in, hair perfect and you think to yourself, "OH. MYGOSH. Does that food look good."
Now, we can't list out ways where you can emulate the ever perfect and flawless Korean population. However, what we can do is come up with a list of places to cure those late night K-drama induced munchies. So, with soju in one hand and a forkful of bulgogi in the other, let's get to it.
1. GAMI
It remains a mystery as to how us humans so strongly relate the K in 'KFC' with Kentucky, so adamantly believing that the West did it best and so blindly disregarding that there are, in fact more ways of serving up juicy fried chicken than just 'original' or 'hot and spicy'. However, we forgive you if you haven't already jumped on the deep fried bandwagon and now, more than ever do we know that 'KFC' irrefutably stands for the one, the only, Korean Fried Chicken.
With various locations within Melbourne and one in Perth, Gami is an insight to the modern Korean foodie culture in the form of juicy, deep fried goodness.
It's no secret that Korean Fried Chicken is all the rage and Gami serves up the 'goods' that tastes just as good (if not as good) as the real deal found in K-land. Patrons are able to choose from a variety of sauces, to have their chicken de-boned and believe it or not, this fried chicken joint is also vegetarian friendly where veggie lovers can dive into a bucket of their signature deep fried soy meat.
Alongside more traditional accompaniments such as the kimchi pancake, tteokbokki (rice cake) and of course, fried mandoo (Korean dumplings), there are more modern options such as corn kernels covered in stretchy, molten cheese and even a basket featuring a 'lasagna' of potatoes prepared three ways; mashed, covered in cheese and finished with a layer of wedges.
Gami is definitely a great place to soak up a more 'modern' version of Korean cuisine and in terms of alleviating those K-drama munchies, we give it a 10/10.
Address: 100 Little Lonsdale St, Melbourne VIC 3000
Opening hours: Mon to Fri 12pm to 2.30pm & 5pm to 10pm | Sun 5pm to 10pm
2. OHSSO
If you're having some mad cravings for Korean street food, OHSSO is the place to go.
The little eatery can be found along Hardware Lane, one of Melbourne's popular foodie havens. You won't have to look too hard to find the eatery as it stands a stark contrast to the many Italian restaurants that flank it on either side.
In saying that, the short plastic stools, tiny tables and Tteokbokki bubbling away on an open griddle will definitely have you feeling as if you've stepped right into Korea.
For lunch, Ohsso serves up five main dishes, being – Kimbab (Korean sushi), Fish Cake Soup, Tui Ghm (a tempura of sorts), Tteokbokki (rice cake stew) and Dup Bab (think: Donburi) but each comes with a variety of options to suit your palate.
Do try the Spicy Pork Kimbab, a cup of warm Tteokbokki and definitely their popular Fish Cake Soup – to which you can opt to have an addition of udon noodles or just more fishcake!
Dinnertime at Ohsso is a different scene, where the hot pots and Kimchi pancakes come out to play. Dinner sessions consist of more side dishes and accompaniments as opposed to having one whole meal to yourself. So, bring your friends and feast on a selection of different meats, seafood or share a bubbling hot pot!
Address: 406 Bourke St, Melbourne, VIC 3000
Opening hours: Mon to Sun 11.30am to 2.30pm & 5.30pm to 1am
3. PATBINGSOO
As it's name suggests, patrons are able to get their hands on the popular Korean shaved ice dessert however Patbingsoo is better known for their Bibimbap – warm hearty rice bowls served up to you in more ways than imaginable.
Each Bibimbap bowl is served with a different type of Kimchi, giving each one it's own unique taste and the must-try's are the Salmon or Galbi Beef Rib Bibimbap. The menu is also veggie-friendly, allowing patrons to swap out their protein for a filling tofu option.
If the traditional fare doesn't quite catch your fancy, there are fusion options available such as their Korean Soft Tacos, filled with sweet sticky beef bulgogi, Oppa Gangnam Fries and pan cooked dumplings. Also, if you have room for dessert, definitely give their shaved ice creations a try as they go down a real treat.
Address: 128 York St, South Melbourne VIC 3205
Opening hours: Mon to Fri 11.30am to 3.30pm & 6pm to 9pm | Closed on Sat & Sun
4. WOOGA
Meat-lovers, you're in for a real treat because Wooga's menu is like an encyclopedia of different types and cuts of proteins, marinated and prepared in different sauces ready for you to bring out your inner master chef.
Amongst the various cuts available, the pork belly and beef ribs are a constant crowd favourite, along with their house made kimchi which many agree just might be the best in Melbourne!
Wooga is usually quite popular during dinnertime so secure yourself a grill by making a booking in advance.
Address: 270 Victoria Street, North Melbourne, Vic, 3051
Opening hours: Daily 5pm to 11pm
5. Jang Gun
Despite being a little tricky to locate, the little added effort promises to reward you with great dividends (food wise, that is).
Jang Gun is a small quaint place, popular amongst students for it's late hours and fun drink combinations. The food served leans towards the more 'Modern-Korean' palate where many dishes feature the addition of cheese.
You could definitely come here by yourself for a meal, however we recommend bringing along a date or a group of friends because it's certainly not easy to choose just one item off their menu.
The must trys include the Cheesy Egg Roll (aka. tamago on crack), Kimchi Pancake, Budae Jjigae (pork belly, sausage, kimchi, tofu and heaps of goodies submerged in beef bone broth) and the Spicy Noodle Salad with shell meat.
In addition, if you're the type who enjoys a good drink every now and then, Jang Gun has a fun drinks list made up of different flavoured sojus and makgeolli (rice wine).
Address: Healeys Lane, Melbourne CBD, 3000
Opening hours: Daily 5pm to 4am
6. Oppa!
Situated along student-hub Swanston street, Oppa! Is perfectly wallet-friendly and a totally Instagram-worthy place to get your Korean fix. Think – bright pink walls with neon-lit signs and the latest K-pop tunes blaring through the speakers, you're guaranteed to have a good time here.
If you're heading over with a bunch of friends, go ahead and try the Meat Platter, featuring a range of proteins prepared KBB-Q style or share a platter of fried boneless chicken, wings or ribs, all served in a seasoning of your choice and comes with side servings of wedges, rice cakes and 'ban chan' (side dishes) of the day.
However if you have a more individualistic mindset, a must-try is the Dosirak, also known as the 'meal bucket'. A protein of your choice, glistening in Korean sauces and spices is laid out on a bed of steamy rice and is literally served up in a cute wooden bucket accompanied by a potato croquet and crisp salad. If you're looking for a lighter option or even one more vegetarian-oriented, definitely give the Avocado Bibimbap or the Crispy Tofu and Mushroom Bibimbap a try.
Address: 271 Swanston Street, Melbourne VIC, 3000
Opening hours: Sun to Wed 11.30am to 10pm | Thurs to Sat 11.30am to 11pm
7. By Korea
Another wallet-friendly option, the atmosphere By Korea emanates definitely comes off as more substance than style so be prepared to be seated amongst minimalist décor but rest assured that you'll be eating like a king.
With aim to just serve up good hearty meals at a reasonable price, the menu is filled with your typical Korean fare, from Bibimbap bowls to cold noodles, mandoo and kimchi pancakes.
Must-haves include the Spicy Cold Noodles (ask for reduced spice if you're not a veteran chili consumer), Octopus Bibimbap and the Kimchi and Squid pancake.
The venue is also relatively flexible in terms of customizing your order and also has a page in their menu focused on vegetarian options so don't be afraid to ask!
Address: 7 Tattersalls Lane, Melbourne VIC, 3000
Opening hours: Mon to Fri 11.30am to 12am | Sat 12pm to 12am | Sun 12pm to 10pm
8. G2
G2 takes Korean BBQ to a whole new level. Open till the wee hours in the morning, its no doubt that this is a popular place for groups of friends to meet and catch up over good food.
Dim lighting accentuates the flicker of coals in the grill pit and the small size of the venue acts as an effective ice breaker, forcing you to bump elbows fighting over the grill like cavemen.
The proteins and produce used here are known to be of high quality, so rest assured that the meat is melt-in-your-mouth and that you'll be served an assortment of side dishes to heighten the experience.
If you're adventurous, start off your meal with the Yuk-Hwae, a beef tenderloin tartar marinated in either a sweet or spicy sauce topped with a raw egg yolk. If not, jump straight to mains with the Global Pork Set. At $50, you'll feast on pork belly marinated 8 ways, each representing a different country (hence, global); from Sweet Soy, sticky barbeque and even Peri Peri! And if you're not crazy about pork, don't fret as G2 offers the same set in various other proteins.
For the incredibly hungry or if you're planning a party, G2 also provides 'Banquet' set menus that feature different proteins in their respective cuts and marinades, sandwiched between a choice of entrees, complimentary rice and of course, dessert.
Address: 301 Elizabeth Street, Melbourne VIC, 3000
Opening hours: Daily 12pm to 3pm & 6pm to 9pm
9. KONG BBQ
If you're keen for more traditional Korean fare, Kong BBQ probably isn't for you. However, if you're up for a kick in the taste buds and a mouthful of modern fusion flavour, we'd like to personally welcome you on board the flavour train.
Alongside its modern flavours, Kong also incorporates the more contemporary form of dining, serving up items tapas style making it easier to sample a broader spectrum of things.
Be it appetizers, entrees or desserts, everything at Kong is 'nom-worthy' and not to mention, incredibly photogenic too. That being a given, you're not going to let a pretty face go to waste are you? So eat your way through a Ssam Roti-Roll filled with barbequed chicken, gochujang and kimchi, the Korean Fried Wings slathered in a garlicky, honey and sesame glaze, DIY Bulgogi Buns (finger licking is encouraged) and please don't pass up the Kong Bossam BBQ Tray – i.e meat-lover heaven (sharing is optional, I guess).
The menu at Kong is incredibly extensive and we really don't know how you're going to conquer the mountain of choices. However, whatever it is that you do end up feasting on, rest assured that your tummy (and eyes) are in for a real treat!
ps. Kong does a delivery service too. So you'll never have to step foot out of your abode or miss another minute of K-Drama.
Address: 599 Church St, Cremorne VIC 3121
Opening hours: Mon to Thur 11am to 10pm | Fri to Sun 11am to 11pm
10. DARE (Da-re)
Another venue synonymous with late nights and fun gatherings with friends, Dare is a great spot to douse those K-food cravings and is also well known for their incredible Watermelon bowl 'Fruitie' – more on that later.
The vibe at Dare is akin to that of a dive bar, private booths, dim lighting and the sound of happy conversations reverberating off the walls – and they even serve nachos, Beef Bulgogi ones, that is.
You can expect to do a lot of sharing at Dare because they certainly don't shy on size. So, dig into a Giant Cheese Eggroll, share a conversation over a cauldron of Fish Cake Soup or try the 'Supper Shaker' – your choice of meat served with Kimchi, a fried egg over a bed of rice served inside an old school tin lunchbox which comes with a lid so you can bring out your inner bar…er…rice-tender, as you shake up all the components together.
Finally, one can't say that they've been to Dare unless you've had the Watermelon Fruitie. Like everything else served here, we recommend you bring a friend (or two) because this dessert comes served to you in half of a watermelon. Perfect on summer nights (or any night, really) the 'flesh' of half the watermelon is dug out with a melon baller and is topped onto the rest which is blended up with shaved ice. The dessert is then finished off with a drizzle of condensed milk and is ready to quench your thirst – literally.
Address: 308 Little Lonsdale Street, CBD, Melbourne, VIC
Opening hours: Mon to Fri 11am to 3pm & 5pm to 11pm | Sat & Sun 5pm to 11pm
Jeongmal?
That rounds up 10 of our favourite Korean restaurants in Melbourne! Now, turn off that drama and go stuff your face instead.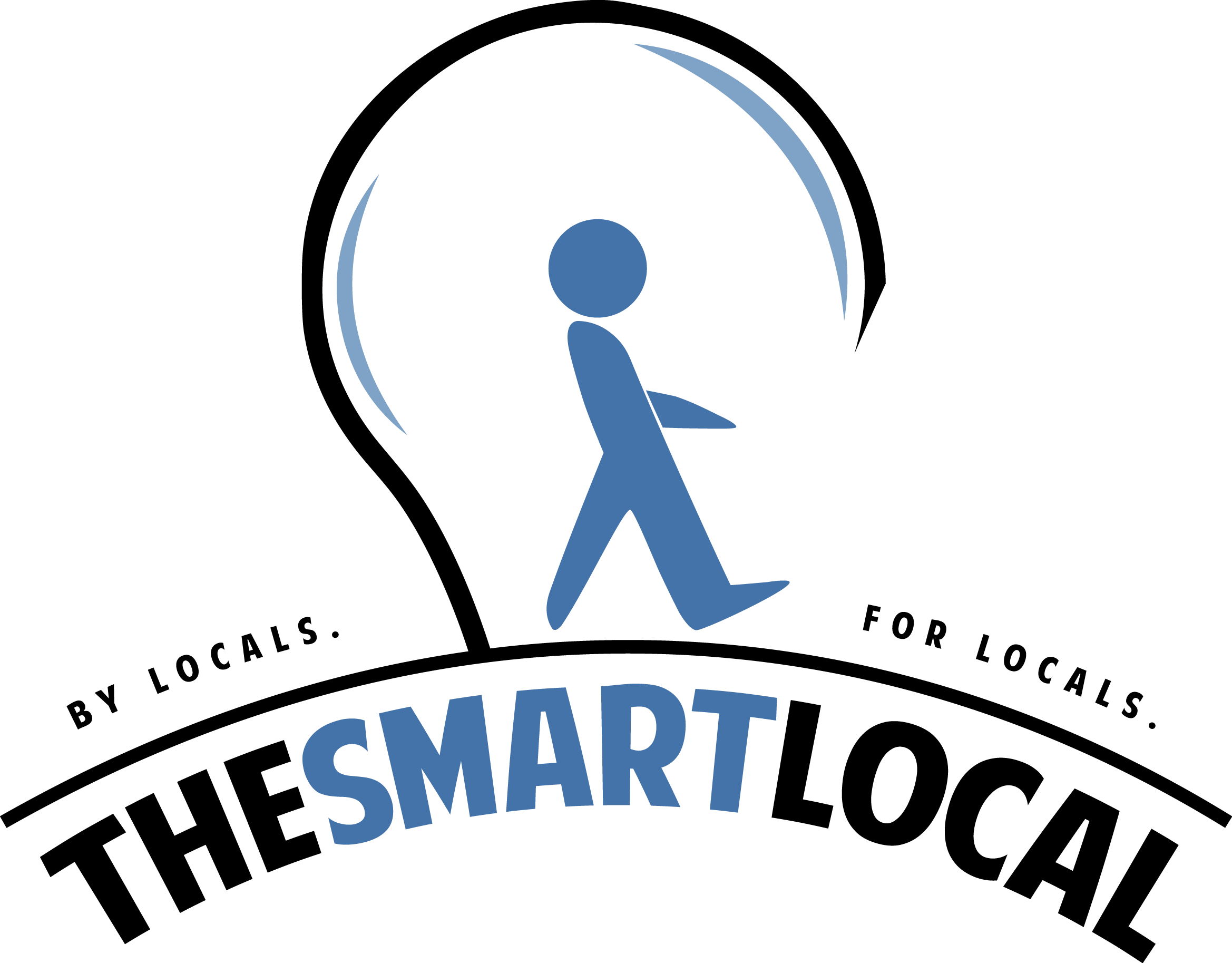 Drop us your email so you won't miss the latest news.