Things to do in July 2019
Image adapted from: @thevampireweekend
Just like that, half the year is gone and we're smack in the middle of 2019. With July comes plenty of events for you to spend your spare time on – such as pet festivals, a marathon for a good cause, and flea markets. Here are the activities you shouldn't miss this month:

1. Get your thoughts provoked at the Disturbing Narratives art exhibition
Image credit: Parkview Museum
Disturbing Narratives is an exhibition that tells the truth – whether or not you want to hear it. 30 artists from all over the world come together and display their art in various mediums, such as paintings, drawings and installations. The artworks are promised to be vivid and thought-provoking to remind us to stay true to ourselves.
Date: 27th June 2019 – 8th February 2020 (Mon-Sat)
Time: 12AM-7PM
Venue: The Parkview Museum Singapore, 600 North Bridge Road, Level 3 Parkview Square, Singapore 188778
Price: Free
Website

2. Admire pretty blooms at Gardens by the Bay's Rose Romance exhibition
Image credit: @e._.laine
Get swept up in a summer romance at Gardens by the Bay's European-themed Rose Romance display where there will be over 40 types of roses in different colours. The centrepiece of the exhibition is a tower modelled after the famous balcony scene in Romeo and Juliet.
Image credit: @gardensbythebay
Date: 31st May – 14th July 2019
Time: 9AM-9PM
Tour timings: Mon-Sun 11.00am & 3.00pm (2.00pm – 5.00pm on 1 & 2, 15 & 16 June and 6 & 7 July)
Venue: Flower Dome, Gardens by the Bay
Price: from $8 (flower dome admission prices can be found here)
Website

3. Visit the revamped Funan Mall with an indoor cycling track and rooftop futsal court
Rooftop herb garden
If you've already hit up Jewel Changi enough times to get over the hype, Funan Mall is the next new kid on the block for you to explore. The high-tech mall has facial recognition in the directory to suggest stores based on your profile, and a smart carpark where drivers can reserve parking lots even before they reach the mall.
Look out for the first physical Taobao store in Singapore here too, in addition to an indoor cycling path, an 18,000 sq ft urban farm on top of the shops and a rooftop futsal court.
Check out our article on Funan mall here.
Date: 28th June 2019 onwards
Time: 10AM-10PM
Address: 107 North Bridge Road, Singapore 179105
Price: Free
Website

4. Join the storytelling walking tours, workshops, and night markets of Aliwal Arts Night Crawl
Image credit: @sesilt
Aliwal Arts Night Crawl is a festival where you learn more about the culture and history of Kampong Glam through storytelling tours, street performances, and art. D'Tour, for example, brings you around the area so you can find out more about the colourful murals there.
Image credit: @aliwalartscentre
Look out for the other exhibitions and video installations too, such as 9 Lives Show, which aims to provoke empathy for animals, and R for Resonance which uses advanced imaging technology to go back in time and explore what the olden days were like.
Date: 13th July 2019
Check out the website for the different activities and their details.

5. Take your pet out for the Pet Street Gang carnival
Image adapted from: @letsgojalanjalan.sg
Carnivals are always fun, but pet-friendly carnivals take the cake. Pet Street Gang has activities such as a dress-up-your-pet contest with the theme "fun beach wear", and a Disney-themed photo booth where you can stand a chance to win prizes.
Image adapted from: @letsgojalanjalan.sg
Look out for booths selling pet merchandise and accessories, as well as games for humans like archery, bubble soccer and laser tag. There will be plenty of food stalls too, with items such as churros, soft shell chilli crab pasta and chicken wings. And as for the dogs, they can combat the afternoon heat with dog ice cream, Pupsicles.
Date: 20th July – 21st July 2019
Time: 9AM-10PM
Venue: Palawan Green, Sentosa Siloso Beach Walk
Price: Free
Website

6. Dive into a ball pit and dance on a light-up disco floor at Amazing Castle
Amazing Castle is a new indoor playground at Orchard that makes use of technology to test both your skill and intelligence. Check out some of the games that they have, such as a huge light-up dance floor where you and friends can have a face-off to see who can follow the order of the panels the best.
Their ball pits there aren't just for you to sink into either, as they come with game buttons that you'll have to hit as fast as possible before time runs out. Check out our article on Amazing Castle here to see what other games there are.
Time: Mon – Thur 12PM-10PM | Fri & Sat 11AM-10PM | Sun 11AM-9PM*
Venue: Cineleisure Orchard, 8 Grange Road, #02-04A/05 Cineleisure Orchard, Singapore 239695
Price: from $5
Website

7. Sample new tea blends at Singapore Tea Festival
Image credit: @touchprandevents
Calling all tea-lovers: The Singapore Tea Festival by teapasar will be back again this year in July with free admission. Look forward to freebies such porcelain cups and tea samples as you wander around checking out the different booths by vendors like Gryphon Tea Company, Antea Social and organic tea brand, Blyss Tea.
Blooming tea
Image credit: @petaletea
Don't miss out on the various workshops there too, where you'll get to make your own blooming tea and master food recipes that involve tea. The workshops start from $34.
Date: 19th July – 21st July 2019
Time: 10AM – 10PM
Venue: Jewel Atrium, Basement 1, 78 Airport Boulevard, Singapore 819666
Price: free
Website

8. Battle it out in NINETEEN80's Street Fighter II tournament
Calling all gamers: it's time to put those hours of gaming to the test in the Street Fight II tournament by NINETEEN80. If you think you've got what it takes, register here. Shortlisted players will be contacted within 48 hours of signing up and you'll stand a chance to win the title of ultimate street fighter.
With neon lights and enough games to keep you entertained for the whole night, the arcade-bar is the perfect place for those who wish to let their hair down without the typically deafening club music. Check out our article on Nineteen80 here.
Date: 18th July 2019
Time: 8PM
Venue: 21 Tanjong Pagar Road, #01-05, Singapore 088444
Price: Free
Website

9. Enjoy a performance of Ballet Under the Stars
Image credit: @msbern
Grab your picnic mat and head down to Fort Canning to catch stunning performances by Ballet Under the Stars over 2 weekends. The first weekend performance features contemporary works such as Evening Voices by Timothy Rushton and SYNC by Nils Christe.
The second weekend will showcase classic productions such as Giselle's Act II, Swan Lake and the Nutcracker. Tickets can be purchased on Sistic.
Date: 5th July – 7th July 2019 (1st weekend) | 12th July – 14th July 2019 (2nd weekend)
Time: 7.30PM
Venue: Fort Canning Green
Price: $40
Website

10. Treat yourself to 50-cent dishes at Singapore Food Festival
Food at the Fifty Cents Fest
Image credit: @jkxlm
Singapore Food Festival is back again this year with plenty of different activities for you to do throughout July. Visit STREAT, an outdoor food festival at MBS to enjoy the live music and grab food from 12 different food vendors. Or hit up The Fifty Cents Fest at Chinatown Food Street where you can try out Hokkien food at prices as low as $0.50.
In addition to that, certain restaurants will be whipping up special-edition dishes such as the Chilli Crab Ramen at IPPUDO, Buah Keluak Burgers at Park Bench Deli and even Kaya Toast & Kopi O Pocky.
Date: 12th July – 28th July 2019
Website

11. Chill out at underrated bars in the North
Woody Family Pub Cafe
Skip going to the same bars in town over and over again and hit up some of the ones up North for a change. Even if you're not a Northie, you should still check out 301 Bar & Kitchen, which comes with a KTV corner for you to sing your lungs out.
Others include The Carpenters Bar which has electronic dart stations, a pool table and games like Jenga and Pop-up Pirate so you wouldn't have to worry about awkward silences. Find out more about these bars in our article here.

12. Get educated about wastage at The [Not-So] Convenience Store
Image credit: @_kineticsg
This exhibition looks exactly like a convenience store but you can't actually purchase anything from there – say what? The [Not-So] Convenience Store at Orchard may not be able to help you check off your grocery shopping list, but instead aims to raise awareness about our growing waste problem both in Singapore and the world in general.
Image credit: @temasekshophouse
Pop by to check out the eco-friendly alternatives to the products that we usually sweep off shelves without a second thought.
Date: 7th June – 31st July 2019
Time: Mon-Fri 8AM-9PM | Sat-Sun, PH 11AM-5PM
Venue: Temasek Shophouse, 28 Orchard Road, Singapore 238832
Price: Free
Website

13. Workout for a good cause in the Run for Inclusion Marathon
Image credit: Run Society
The Run for Inclusion Marathon is a great reason for you to get that workout in – it promotes promotes inclusiveness in Singapore as participants will run alongside others with special needs, who get to attend for free.
Beginners are more than welcome as there's a personalised distance segment where you can run below 3km with no age limit, a 5km walk or run that even kids that join, and non-competitive cycling.
Date: 27th July 2019
Time: 4PM-7PM
Venue: Punggol Waterway
Price: from $35
Website

14. Make your own almond milk, tea, and bath salts at L'occitane Beauty Market
Image credit: @kshua
Drop by L'occitane Beauty Market to experience the beauty version of a farmer's market and take home some of their best-selling products for free. The exhibition has various stations where you can make your own almond milk, watch how 1000kg of flowers are distilled into 2kg of essential oil, and make your own bath salts or tea – all free-of-charge!
Image credit: @melodyngwy
You can register here to skip the queues on the day itself and check out our article here to see the type of photo opportunities you'll have at the event!
Date: 27th June – 9th July 2019
Venue: ION Orchard, B4 station
Price: Free
Check out their website for the various workshops and their details.

15. Buy cheap pre-loved clothes at The Luggage Market
Image credit: @veritycheng
There's a reason why flea shopping is so popular – one man's trash is another man's treasure. The Luggage Market is the biggest flea for pre-loved items where you can sell your clothes out of a suitcase. It's a win-win as you can empty your overflowing closet and fill it with cheap new finds.
At the end of the flea, The Luggage Market will also help you send your unsold clothes to donation centres for free so you can get rid of anything you don't want for a good cause.
Date: 7th, 14th, 21st, 28th July 2019
Time: 11AM-6PM
Venue: Grandline Square Level 1, 511 Guillemard Road, Singapore 399849
Price: Free
Website

16. Take new Instagram photos at ION's Kaleidoscopic Playhouse installation
Image credit: @thevampireweekend
ION Orchard is celebrating their 10th anniversary with a Kaleidoscope Playhouse pop-up installation that's stunning for the gram. With over 300 mirrors installed, it's the perfect place to do a short photoshoot – especially if you don't want to tempt yourself by window shopping elsewhere in the mall.
Image credit: @thevampireweekend
Date: 17th May – 30th September 2019
Venue: ION Orchard Level 3 (next to the Lift Lobby A)
Price: Free
Website

17. Shop the eco-friendly way at zero-waste stores that don't use packaging 
Image credit: Reprovisions
Riding on the metal straw trend is already a good step towards reducing our plastic waste, but take it a few steps further by hitting up some zero-waste stores. You'll have to bring your own container to store your purchases such as organic food, alcohol and even scented candle refills.
Nut butter from Scoop Wholefoods
Image credit: Scoop Wholefoods Singapore
Stores such as Scoop Wholefoods have roasted nuts, trail mixes, nut butter and even reusable bamboo straws for as cheap as $0.25. Others such as The Social Space stock cleaning products and pet shampoo, all without packaging.
Check out our article here to find out more about these zero-waste stores.

18. Let out your inner cat lady at Singapore Cat Festival 2019
Image credit: @steakandeggsplease
Bring your cats to the Singapore Cat Festival and shop for all the food, treats and accessories you need for your kitty. Other than a bazaar with shopping booths, the 2-day festival will include adoption drives and sharing sessions by experts and fellow cat owners about pet care.
Feline Natural food products
Image credit: @herospets
Entry for the event is free and there will be giveaway contests with prizes like pet food, treats, and toys.
Date: 27th July – 28th July 2019
Time: 11AM-9PM
Venue: Great World City, Level 1 Atrium & Office Atrium
Price: Free
Website

19. Get wowed by the stunts of Kurious: Cabinet of Curiosity by Cirque du Soleil
Image credit: Cirque de Soleil
Kurios: Cabinet of Curiosity by Cirque du Soleil is a new circus in town which you can catch at MBS. There will be circus acts such as contortion, rola bola balancing and acrobat stunts to wow you throughout the show.
Image credit: Cirque du Soleil
The storyline of the circus follows an inventor who aims to reinvent everything around him, to the extent where he tries to defy the laws of space and time. In the end, you might just find everything looking a little upside down when he attempts the impossible feat.
Date: 6th July – 4th August 2019 | Tues-Fri
Time: Tues-Sat 4.30PM, 8PM | Sun 1.30PM, 5PM
Venue: Bayfront Avenue, Next to MBS Singapore
Price: from $99 on Sistic
Website

20. Shop for green products at Makers' Market
A stall from a previous flea market by Fleawhere
Image credit: @fleawhere
Take a break from shopping at all the same old malls and head to the Makers' Market instead, where this particular edition is eco-friendly-themed where you can pick out a whole range of green-themed items such as handmade beauty products, crafts and jewellery.
Date: 19th July – 21st July 2019
Time: 1PM-9PM
Venue: SOTA, School of the Arts, Level 1, 1 Zubir Said Drive, Singapore 227968
Price: Free
Website

Events in July 2019
Instead of shopping at the usual malls or hitting up the same cinemas, change things up a little and explore somewhere new that you've never been to! Head out to catch the circus or ballet, or attend some July events before the month is up – whatever it is, there'll be plenty to do this month to keep you busy.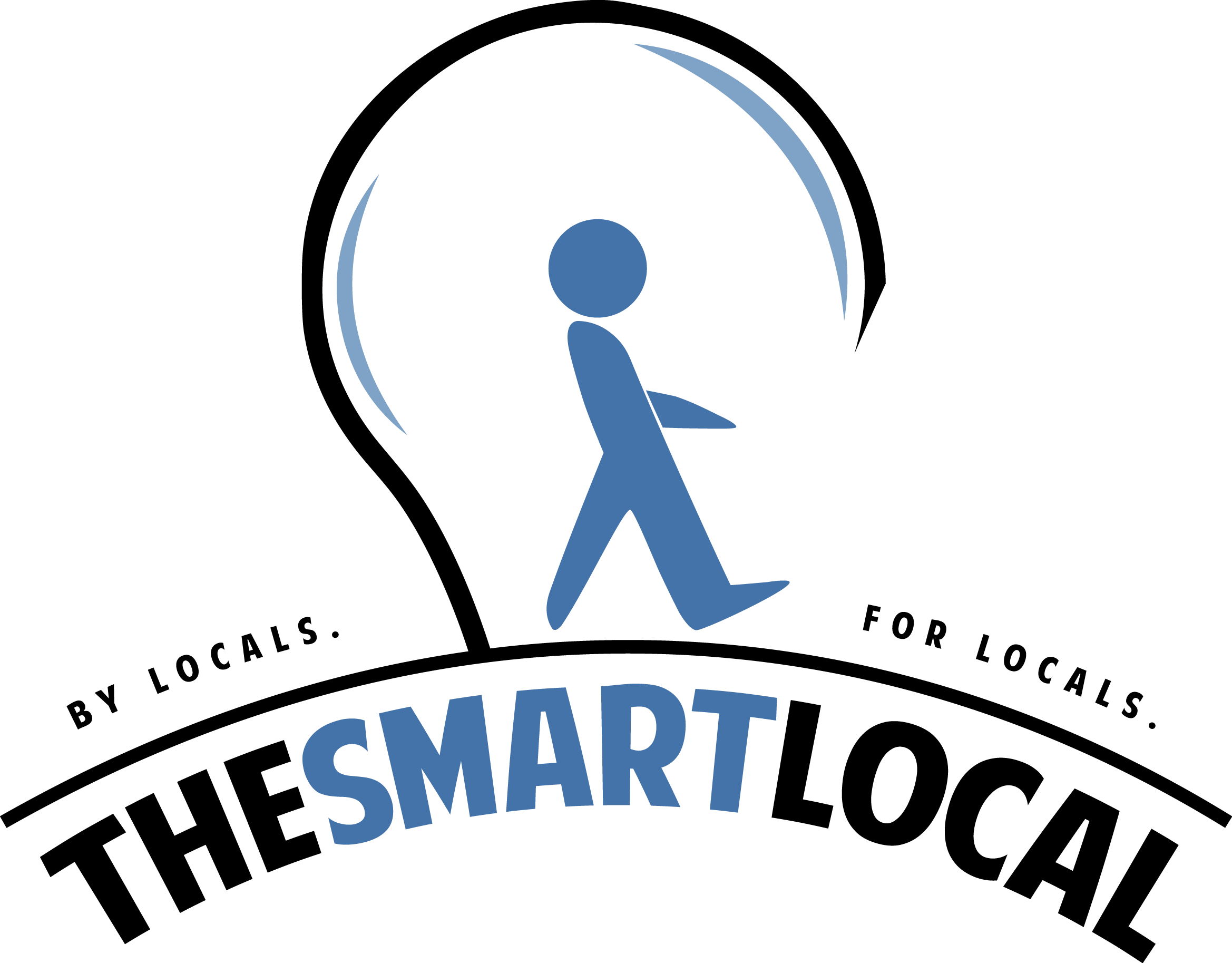 Drop us your email so you won't miss the latest news.