Newest eateries in Singapore to visit in July
Adapted from source: @cforcassan
Whether you're out with your squad, bae, or family, the common, unanswerable question that arises is always centred around where you should eat – because there are only so many times you can revisit the same restaurants.
We've compiled the newest restaurants for you to visit, so that you can decide on this month's meals with ease:
Cafes
1. Coocaca
Pronounced "coo-ka-sah", Coocaca was once a pop-up that had humble beginnings at Pasarbella in iLight Marina Festival 2016. Now, it's made its official debut with a sit-down outlet at Orchard Building near Somerset MRT.
Source: @fountainofzara
The superfood bowls, known as Super Bols ($12.90), can serve as meal substitutes. Grab a Sao Paolo Super Bol, fueled with smooth, ice-cream like acai, soy milk, and cacao for its base – topped with sliced strawberries, bananas, granola, and almond butter.
If you prefer something lighter, the Pura Vida ($12.90) has its base mixed with coconut water.
Address: 1 Grange Road, #01-03 Orchard Building, Singapore 239693
Opening Hours: 11AM – 9PM daily
Telephone: 96271171
2. The Croissandwich Shop
Source: @thecroissandwichshop Peanut Butter Chocolate Croissant ($4.90) and Cappuccino ($5.90)
Francophiles, you now have a new hangout spot at Nexus@one-north. Try their popular baked Peanut Butter Chocolate Croissant ($4.90) and Cappuccino ($5.90) to kickstart your day, or bite into their Cheese Baked Portobello Mushroom & Guacamole Croissandwich ($9) for a more filling meal.
Cheese Baked Portobello Mushroom & Guacamole Croissandwich ($9) Source: @thecroissandwichshop
Address: 1 Fusionopolis Link, #01-04, Nexus@One-North, 138542
Opening Hours: 8AM – 5PM weekdays, open on PH
Telephone: 67104005
3. Santap
Source: @the_xw
Run by the same people who opened The Mad Sailors and Working Title, this halal-certified alfresco diner is the perfect place for large gatherings. The Beef Rice Bowl set ($15, inclusive of drink) comes with tender beef slices, a runny poached egg, brown rice, and Tonkatsu sauce – a myriad of textures to tuck into,
Address: The Daulat, Singapore 208413
Opening Hours: Mon – Thurs 5PM – 10PM, Fri – Sun 11AM – 10PM.
Website
4. Grand Jete Cafe and Bar
Feelin' classy doesn't mean having to spend crazy amounts of money. At the warmly lit Grand Jete Cafe and Bar, enjoy mouthwatering Japanese-Western fusion delights at reasonable prices.
We recommend ordering the Double Decker Tonkatsu Sandwich ($7.40 for half, $14.80 for whole) – you'll be treated with two juicy breaded pork cutlets snug between fluffy white bread, accompanied with sesame mayo and shredded cabbage, all tossed in tonkatsu sauce.
For the cherry on top, have the Grand Jete Apple Pie ($3.40) and a cup of aromatic coffee ($2.80) to wash it all down.
Address: 391A Orchard Road, #02-11 Takashimaya Shopping Centre, Singapore 238873
Opening Hours: 8AM – 10PM daily
Telephone: 62354267
5. Sixteen Ounces Craft Beer Bistro
With Sixteen Ounces Craft Beer Bistro as the first craft beer joint in the West, Westies won't have to travel half the distance of Singapore to get their bottoms up on a Friday night. With over 20 bottle craft beer varieties including local brewery Brewlander and Co., 6 different craft beers on tap ($12 for half pint, $15 for full pint), as well as craft ciders, it's the perfect spot for winding down.
Source Chicken Ingots ($9)
For something to munch on during your booze fix, grab their addictive Chicken Ingots ($9) with seaweed strips and mayo.
Address: 398 Upper Bukit Timah Rd, Singapore 678049
Opening Hours: 5PM – 12AM daily except Monday and PH
Telephone: 62199304
6. Be Frank
If you love a good hotdog, hit up Be Frank. Breaking from the normal mustard-and-ketchup combination, they serve zhng-ed variations like the Cheezy Mushroom ($6.50) – a hotdog with a blanket of Raclette cheese and sauteed mushrooms.
Address: 290 Orchard Road #B1-K26, 238859
Opening Hours: 10AM – 9:30PM daily except PH
Telephone: 97652509
7. 7th Heaven KTV and Cafe
It doesn't take much to have a great outing with your pals – all you need is each other, and a fun shared experience. As its name suggests, 7th Heaven KTV and Cafe combines the two best activities for a chill bonding session – singing and eating.
Order a Laksa Pasta ($17.90) loaded with mussels, squid and prawn in a hearty laksa gravy, a Crab Meat Linguine ($17.90) that comes with crab meat in white wine and light tomato cream sauce, or the Salted Egg Chicken Pasta ($17.90), tossed in raw salted egg sauce, curry leaves, chilli padi accompanied by buttermilk fried chicken.
KTV rooms range from $15-$30 per person for 3 hours of KTV, tidbits, and a drink each.
Address: 1 Tampines Street 92, Singapore 528882
Opening Hours: Sun – Thurs 11:30AM – 1AM, Fri – Saturday 11:30AM – 3AM
Telephone: 65380312
8. Godiva Chocolatier Cafe
With the introduction of the first Godiva Chocolatier Cafe in Southeast Asia, you'll get access to the iconic Godiva chocolate soft serves ($8-10), Chocolixirs ($8), and the Chocolate Fondant with Soft Serve ($14) – an exclusive to Singapore. The pristine decor also will also make you feel like you're a princess dining at an edible jeweller's.
Source Dark Chocolate Soft Serve ($9)
Address: ION Orchard, #B1-05, 2 Orchard Turn, Singapore 238801
Opening Hours: 10AM – 10PM daily
9. Summerlong
Source: @summerlongsg
"City beach" dining might sound like a contradiction, but Summerlong at Robertson Quay nails the concept perfectly – bringing a glimpse of Turkey and Greece to us without the expensive airfare. With the woven chairs and wood tables decorated casually with air plants like Spanish Moss, you'll feel like you're at a seaside bar.
Source: @summerlongsg Persian Fried Chicken ($25)
Decked out with an open kitchen, the eatery serves up a mix of Eastern Mediterranean delicacies like Persian Fried Chicken ($25), and Mediterranean smoked pork ribs ($35).
Source: @summerlongsg Mediterranean Smoked Pork Ribs ($35)
Address: #01-04, 60 Robertson Quay, Singapore 238252
Opening Hours: Tue – Fri 5PM – 12AM, weekends 11:30AM – 12AM, Closed on Mon.
10. Mr. Kneady's
Smørrebrød ($3.50) Source: @the_xw
Located at Bedok Marketplace, Mr. Kneady's is tucked away in the hipster hawker enclave, surrounded with beautiful retro decor that will make you question if you're really at a hawker centre. With dishes that look like those at a fine dining restaurant for upscale hawker prices, this is a steal.
Source: @thebedokmarketplace Sourdough Pizza Art of War ($10)
Mr. Kneady's bakes their own sourdough, Rugbrød, along with other breads. The owner spent time in New Zealand, New York City, and Iceland baking, and many have found his rye breads the best they've ever had.
Pick up the Smørrebrød ($3.50), topped with cured meat and juicy pickles, or opt for their Sourdough Pizzas ($10) in different flavours with funky names like Arlandria, Remedy, and Space Oddity. If you're into dessert pizzas, check out Art of War, with creme Fraiche, bananas, blueberries, streussel, and caramelised white choco chips).
Note: Sourdough pizzas are available only after 6PM.
Address: 348 Bedok Rd, Singapore 469560
Opening Hours: 11AM – 10PM Daily, Closed on PH
Telephone: 98155025
Restaurants
1. Kaneta Shoten
At Kyoto-styled Kaneta Shoten, take your pick from shoyu, tonkontsu, tonkontsu miso, and tsukemen broths. If you're a truffle addict, there's the Kaneta Mazesoba ($13.90), packed with thick cuts of char siu, chewy noodles, and aromatic truffle to sate your cravings.
Source: @the_xw Spicy Mazesoba ($14.90)
Another dish worth trying is the umami-rich Spicy Mazesoba ($14.90) – a dry ramen filled with minced pork, a poached egg, and mushrooms.
You'll also get complimentary hard boiled eggs to go with your meal, and all non soup-based ramen dishes come with a free upsize.
Address: 133 New Bridge Rd, B1-44/45, Chinatown Point, Singapore 059413
Opening Hours: Weekdays 11AM – 3PM and 5PM – 10PM, weekends 11AM – 10PM
2. Poke Lulu
A healthy lunch doesn't have to be just salad. Poke Lulu at United Square lets you customise your own poke bowls ($11.90 – $19.90) with chunks of salmon, fruit, and crunchy greens – transforming healthy eating from slow torture to a tantalising treat.
Source: @poke.lulu Original, Wasabi Mayo, and Spicy
Top it off with kimchi and Korean sauces to give your healthy meal a spicy kick.
If you're just looking for a healthy, on-the-go snack, Poke Lulu sells Musubi ($4.90) – mini sushi sandwiches that give you a quick energy boost.
Source: @poke.lulu Available in original, tuna, and cheese
Address: 101 Thomson Road, #01-K13 United Square, Singapore 307591
Opening Hours: 1130AM – 8:30PM daily
Telephone: 91187145
3. Waa! Cow Sushi Bar
Source: @whatwelove
Located inconspicuously at Raffles Xchange, Waa! Cow Sushi Bar's Wagyu Beef Bowl brings a taste of heaven with wagyu beef that melts in your mouth and leaves a half sweet, half umami aftertaste at affordable prices. Choose from three add-on sets: a salad and drink (+$3), a sashimi plate and a drink (+$5), and a plate of wagyu beef sushi with sea urchin and a drink (+$9).
Source: @the_xw Wagyu sushi platter ($16.90)
If the rice bowls aren't enough, grab a Petite Wagyu Sushi Platter ($16.90). The flame-seared beef is tender, and promises that melt-in-your-mouth experience for an foodgasmic treat.
Address: 5 Raffles Place, #B1-63, Singapore 048618
Opening Hours: 11AM – 3:30PM, 5:30PM – 8:30PM daily, closed on PH
Telephone: 83839498
4. Five Marbles Craft Beer Restaurant
Living up to its name, Five Marbles Craft Beer Restaurant indeed infuses everything in beer. Have a go at the Beer Braised Pork Belly Linguine ($19) – braised in beer for days, the pork's leaner parts are moist and tender, while the sticky, salty layer of belly fat melts in your mouth with a mellow sweet aftertaste. The linguine is less of a show-stopper, but its slight butteriness balances the heavy taste of the pork out well.
Source: @fivemarblessg
If you're looking for a pint or two, have a taste of Young's Double Chocolate Stout ($5/$10) and Baird Temple Garden Yuzu Ale ($7/$14).
Address: 9 Bras Basah Road, First Floor Rendezvous Hotel, Singapore 189559
Opening Hours: 11AM – 12AM daily
Telephone: 96920678
5. Blue Jasmine
Mango Sticky Rice. Source: @bluejasmine.sg
At Blue Jasmine, food explodes with colour – from blue vermicelli to rainbow coloured mango sago, you'll be sure to have enough posts for the 'gram. The stunning display of edibles do come at a price, though – be prepared to pay around $40 per person for a dinner here.
Source Crab Meat Yellow Curry ($26++)
Their more popular dishes include Salmon Larb ($18) and Orange Curry Stingray ($24), Red Ruby ($12) and the Mango Sticky Rice ($14).
Address: 10 Farrer Park Station Road, Level 5 Park Hotel Farrer Park, Singapore 217564
Opening Hours: 6:30AM – 10PM
Telephone: 68248851
6. Hararu Izakaya
Decked out in dark wood and Japanese-inspired wall art, Hararu Izakaya is great for get-togethers, especially with their affordable donburi lunch sets. The Salmon Teriyaki Don ($12) and the Unagi Don ($13) sets come with a salad, miso soup, and free flow green tea.
Source: @waneeszainal
Their evening izakaya-styled menu is when your dining experience turns up a notch. For a hearty protein-filled meal, grab the well-seasoned Grilled Ribeye ($24) and generous portions of Tori Karaage ($8).
Tip: Tatami mat seating is available upstairs. Just ask!
Address: 16 Bussorah Street, Singapore 199437
Opening Hours: 6PM – 1AM Tues to Sun
Telephone: 62915373
7. Hitoyoshi Ramen
Source: @origin_matters
Hitoyoshi Ramen's flagship store just commenced operations in late June this year, and they've got a bunch of in-store promotions in celebration of their debut. Choose between their original, garlic spices, and spicy broths – all boiled for 10 hours for that delectable tonkatsu flavour.
Address: HarbourFront Centre #01-99, 1 Maritime Square 099255
Telephone: 62508518
8. Audace Bar and Restaurant
Audace Bar and Restaurant is a modern take on the French bistro – with the locally sourced ingredients from Tekka Market and farms coupled with specially-imported ingredients from France.
Source Duck Confit Main Course
For the biggest bang for your buck, we recommend going for a Set Lunch – for a reasonable $28 for a 2-course meal, and $34 for a 3-course meal. Some dishes you can look forward to are the Duck Confit served with Brussel Sprout Salad and Roasted Red Cabbage.
Cauliflower Tabbouleh with Pan Seared Prawns in Tarragon – an appetiser Source
Address: 2 Dickson Road, Wanderlust Hotel, Singapore 209494
Opening Hours: Mon 7:30AM – 10:30PM, Tues – Fri 7:30AM – 11:30PM, Sunday 11:30AM – 4PM.
Telephone: 62981188
*Set lunch is available from Tuesdays to Saturdays. Dishes in the set lunch change weekly, but chef's signatures change seasonally.
9. Holycrab
Source Devil's Crab ($8/100g)
Singapore-style crabs are a national treasure. Besides the classic Chilli Crab ($8/100g) that packs a spicy punch, Holycrab dishes out other variations like the buttery Devil's Crab, and the salted egg yolk-coated Orgasmic Crab.
Choose from Sri Lankan crabs if you're in groups of 3 or more, and the smaller Vietnam crabs if you're dining in smaller groups.
Address: 2 Tan Quee Lan Street, #01-03, Singapore 188091
Opening Hours: Mon – Sat 11:15AM – 2PM, Sun 6PM – 10PM.
Telephone: 84442722
10. Ami Ami
If you've ever longed to taste the tempura of Tempura Ebinoya Kuromon Ichiba in Osaka but never got the chance to, Ami Ami is your solution.
With only 10 TenDon Sets inclusive of miso soup and chawanmushi ($23.80) served each day, this restaurant is high on exclusivity, so you'll have to queue early to get your fix. Besides the regular prawn tempura, there's also eggplant, pumpkin, and onsen egg tempura among others.
Check out our full review of Ami Ami here.
Address: 1 Kim Seng Promenade, #B1-03/04, Shokutsu Ten Japanese Food Street, Great World City, Singapore 237994
Opening Hours: Daily 11:30am to 3pm, 5:30pm to 10pm (last order at 30 minutes before closing)
Telephone: 6835 9071
Newly opened restaurants and cafes for big feasts this
If you think you've run out of new spots to hit up with the squad, use this list to decide the "where shall we eat?" question that nobody can answer. Merry eating – the calories don't count if your tastebuds are enjoying themselves.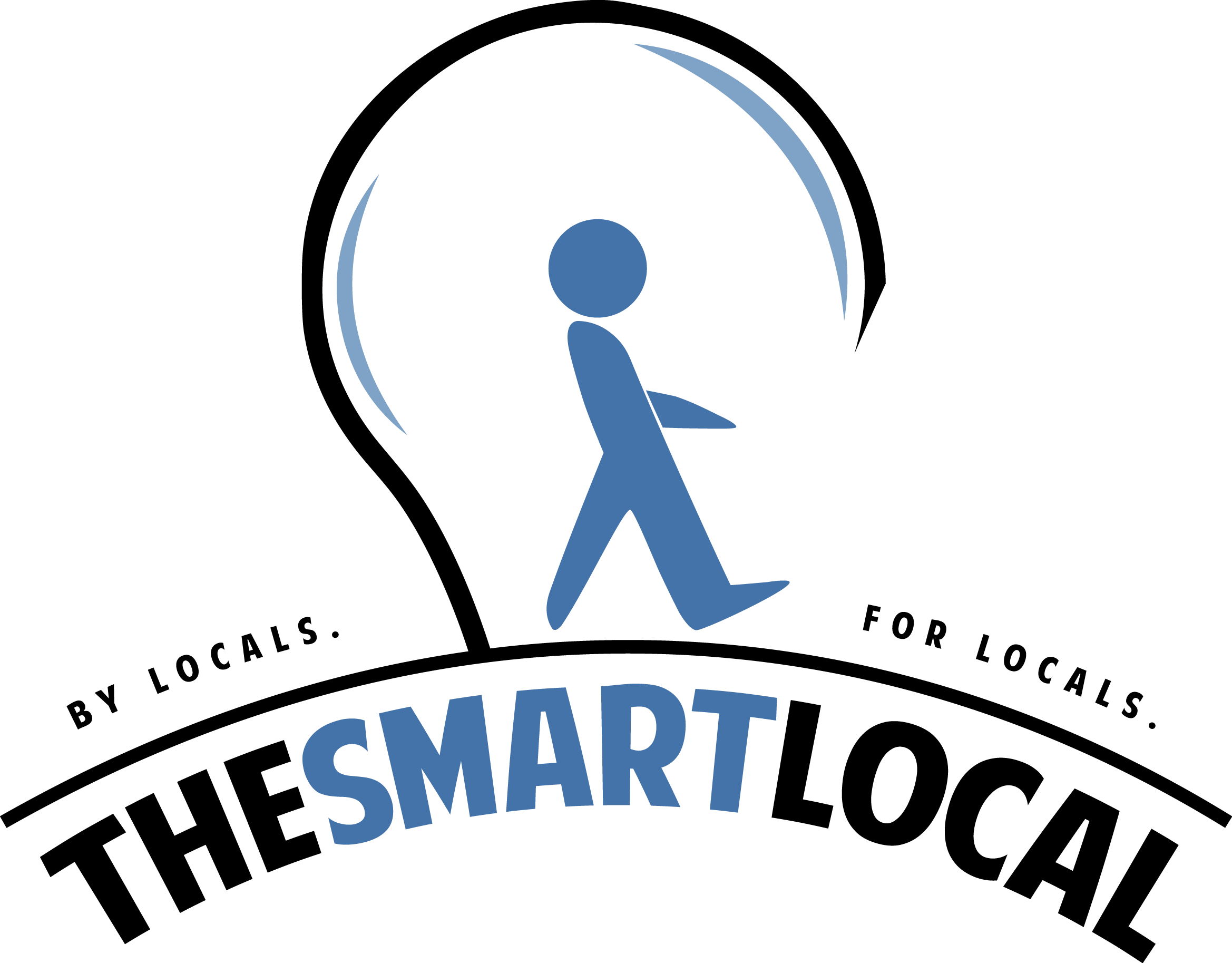 Drop us your email so you won't miss the latest news.