Late night shopping & dining at JCube
---
Night owls rejoice – you'll finally be rewarded for staying out late on Fridays and Saturdays in June, as JCube will be transformed into the ideal after hours hang-out spot. With food and leisure outlets open till late, you'll be kept entertained into the wee hours of the night. 
From having a midnight sing-off with your friends to feasting on hotpot till 6am, here are 5 places you can hang out at after 9pm:
---
1. Oh My Mango – Instagrammable Thai-style dessert cafe
---

The Mango Coco Duo Bingsu comes with juicy mango cubes and chunks of coconut flesh. 
Whether you're ending your night on a sweet note or kicking it off with some bomb dessert, drop by Oh My Mango to satisfy saccharine cravings. The Thai dessert cafe will have you reminiscing your previous trips to Bangkok with its offerings of fan favourites like Mango Coco Duo Bingsu ($14.90) and Shibuya toasts from $8.90.

The Banana Caramel Toast ($10.90) was thicc with 2 Cs.
Complete your pseudo-BKK experience with Thai beverages too. For those who can't get enough Thai milk tea, the Thai Milk Tea Cube Set ($6.90) is a must order. There's no watering down of the already gao tea here, as this comes with milk tea ice cubes and an adorable frozen tea bear that's almost too cute to drink.
If you're a CapitaStar member, you'll even get discounts for dining in past 9pm on Fridays and Saturdays this June – claim your #LateNightatJCube eDeal in the CapitaStar app at 500 STAR$ to enjoy $5 off orders $20 and above.
If the dessert leaves you craving something spicy to balance out the sweet, consider feasting on some good ol' mala soup at Haidilao Hot Pot.
The best part? You've got all the time in the world to savour your meal, as JCube's outlet closes at 6am and you get to enjoy 20% off selected dishes after 10pm.
Oh My Mango
Unit: #03-09
Opening hours: Mon-Sun 11.30am-10pm (Extended hours till 1am on every Fri & Sat in June 2022)
Telephone: 9066 0426 
Haidilao Hot Pot
Unit: #02-12 to 17
Opening hours: 10.30am-6am, Daily
Telephone: 6513 3555
---
2. Poka-oo – Win cute Sanrio and Disney plushies
---
No matter how old we get, the appeal of winning big prizes just by playing cheap arcade games never lessens. For the young and young at heart who still love this thrill, Poka-oo is where you can spend the night challenging yourself to win cute toys and figurines from claw machines. 
They've a huge selection of toys to try your luck with, like Sanrio and Disney soft toys and anime figurines. Their prizes are all authentic and licensed, so if you manage to score a toy, know that you're getting a quality product you can proudly display at home.

Price: $1.50/game
Unit: #03-17
Opening hours: Mon-Sun 10am-10pm (Extended hours till 12am on every Fri & Sat in June 2022)
---
3. DON DON DONKI – 10% off drinks & cup noodles after 9pm
---
Sometimes, a full meal just doesn't cut it, and the only way to quell hunger pangs is consuming copious amounts of junk food. That's when a quick snack run to DON DON DONKI is much needed. 
The Japanese grocery store closes at 11pm, so those who like to avoid supermarket crowds can choose to shop later at night. And here's some good news for CapitaStar members – you can enjoy $10 off when you spend a minimum of $40 past 9pm on Fridays and Saturdays in June. Simply redeem the eDeal with 1,000 STAR$ in the CapitaStar app.
While you're at it, don't forget to stock up on supper treats. Between authentic Japanese snacks, sushi and other hot meals, the choice is yours. But if you get a classic combo of cup noodles and a drink, you'll get 10% off when you use 100 STAR$ to redeem the eDeal if you're a CapitaStar member. 
Unit: #B1-12/18/19
Opening hours: 10am-11pm, Daily
Telephone: 6694 1811
---
4. Teo Heng KTV – Karaoke from $2.40/pax per hour
---
The cure for a broken heart is singing lots of emo songs through the night. Thankfully, you'll be able to do that in peace at Teo Heng KTV, now that karaoke outlets in Singapore have reopened. The studio here is open till 2am on Saturday and 1am every other day.
Teo Heng charges by the room and per hour, so you'll want to jio all your friends for a KTV party to help you get through any lonely nights. After all, the more the merrier, and if you fill up a 10 pax room, it'll only cost each person $2.40 per hour. 
If you're ready to jam to iconic KTV songs, like these English karaoke songs, don't forget to make an advanced booking to ensure your trip isn't wasted. 
Price (after 7pm): 
Small room: $19.26 w/GST per hour per room (up to 4 pax)
Medium room: $21.40 w/GST per hour per room (up to 6 pax)
Large room: $25.68 w/GST per hour per room (up to 10 pax)
Unit: #03-14/15/16
Opening hours: Sun-Fri & PH 12pm-1am | Sat & Eve of PH 12pm-2am
Telephone: 6734 6300
---
5. The Rink – Cute night-time date idea
---
We love classic date ideas like brunch at a cafe or catching a movie together. But if you want to impress your date with something original, a late skating sesh at The Rink is a great way to switch things up.
Of course, skating may be daunting if you're a beginner, but The Rink offers a range of skating aids from $11/2 hours. These will help keep you from physically falling, but we can't say it'll keep you from falling in love with bae on your date.
BTW, the seal skating aids are complimentary for you to book if you're a CapitaStar member. You can redeem this eDeal using 100 STAR$ when you make ticket purchases online for the 9.45pm sessions on Saturdays in June, while stocks last.
Price:
Adult: $18/2h with skates, $14/2h without skates
Child: $16/2h with skates, $12/2h without skates
Additional time: $3.50/30min for adults, $3/30min for children
Unit: #03-11
Opening hours: Varies based on training schedules, check The Rink's calendar for updates.
Telephone: 6684 2374
---
Vist JCube after 9pm on Fridays and Saturdays
---

Image credit: JCube
For the night owls who get restless after the sun sets, there's still plenty more to do after 9pm at the mall, like catching a midnight show at Shaw Theatres. Some retailers are also opening till late, like Whimsy, an arcade that's open till 1am, and Scarlett Supermarket that is open till 11pm for your Chinese snack runs.
Some are even open 24h around the clock, like GYMMBOXX, if you're looking to work up a sweat after carb loading at Haidilao Hot Pot. 7-Eleven too, if you need a sports drink to quench your thirst after.
The #LateNightatJCube campaign runs on Fridays and Saturdays from 3rd-25th June 2022 and rewards late-night shoppers, so it's guilt-free shopping at its finest. At participating shops, spend $50 after 9pm to receive a $5 eCapitaVoucher.
Your purchases will even put you in the running for a free Camp Lite Foldable Bike (worth $799) if you're the top spender during this period.
With so many of our favourite haunts open till late, it's time to call your friends for an overnight hangout sesh – after all, it'll finally pay to stay up past your bedtime. 
Address: 2 Jurong East Central 1, Singapore 609731
Opening hours: 10am-10pm, Daily
Telephone: 6631 9931
---
This post was brought to you by JCube.
Photography by Ian Sim.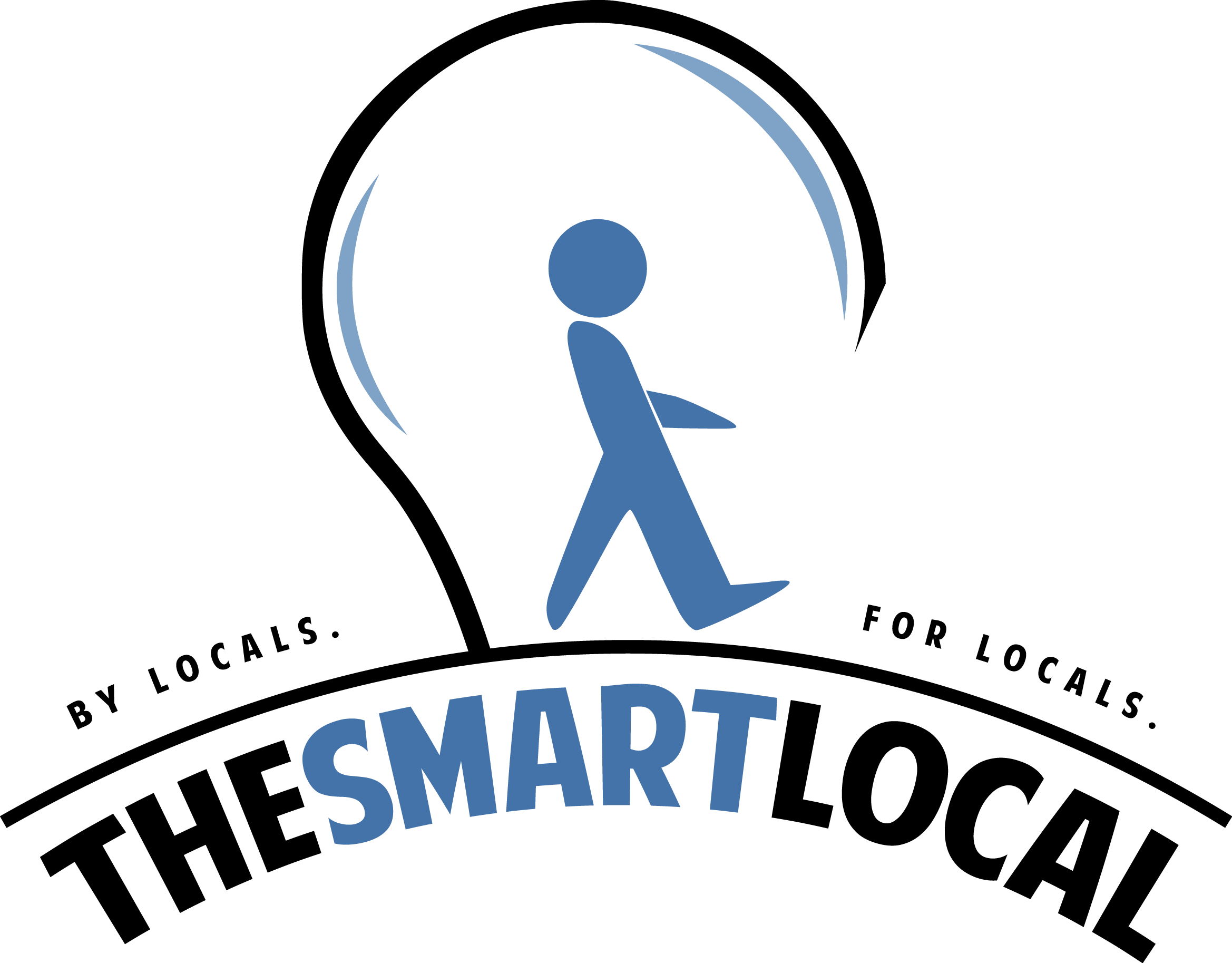 Drop us your email so you won't miss the latest news.