Things to do in Nagano – Kamikochi & Matsumoto
With Tokyo's vibrant cityscape, Osaka's delectable food, and Kyoto's majestic shrines – there's no doubt that Japan is one of our favourite holiday destinations. Yet, even with all these pleasures, we can't help but wistfully think about escaping the hectic city life. That's when the stunning beauty of Nagano Prefecture comes into play.
Surrounded by one of the most scenic mountain ridges in Japan, Nagano is a picturesque highland district that will have you swooning over its beauty. From a tranquil stargazing session to a heart-pounding bike ride through the mountains, here are 12 things we did in our most recent trip to Nagano.
– Kamikochi –
Kamikochi is also known as 'Little Yosemite' because of its gorgeous mountainous terrain
Kamikōchi (上高地) literally translates to upper highlands and it's not hard to see why it's nicknamed the Japan Alps. The sweeping landscape is something you'd expect right out of a postcard.
1. Hike through Kamikochi's scenic landscapes
For someone with little hiking experience, I was pleasantly surprised by how much I enjoyed the hike through the Kamikochi ridges.
#reflectiongram
We set off at the crack of dawn to Taisho Pond. Upon arrival, we were literally left speechless for a good minute or two. It was nothing short of surreal, with the Hotaka Mountain Range perfectly mirrored on the pond's surface, separated only by a thin veil of morning mist.
The wide river bed was bleached white and sandy, a refreshing change from the forest's cobbled paths. 
We then set off on a 8km hike through the lush alpine forests. Having visited in the autumn months (Sep-Nov), we had the rare opportunity to walk along the riverbed of Azusa River It's also right outside one of Kamikochi's most luxurious hotels, the Kamikochi Lemeiesta Hotel!
Standing at the feet of Mt. Myojin-dake, calling for the mountain god to hear our wish.
For the final leg, we made the gentle ascent to Hotaka Shrine – it's the sacred home to Myojin Pond (JPY300, ~S$4).
We managed to score a perch point to overlook the entire Zen pond.
A little further in is the Ni no Ike Pond. The natural beauty of this pond is often likened to a Zen garden and it's worth taking your time here to soak in the scenery.
Although the hike lasted a mighty 4 hours, it went by in a blink of an eye – even for someone like me whose closest experience to hiking is MacRitchie's TreeTop Walk. And thankfully, there are several rest stops en-route to Myojin.
For those used to outdoor adventures, you can extend your hiking trail for another 8km or so to Yokoo-Oohashi Bridge, where you'll see steeper inclines up to 100m.
2. Feast on local fare in the middle of Japan's Alps
Kappa Bridge
Home to Japan's mythical green water spirit Kappa, Kappa Bridge is the go-to watering hole of locals and tourists alike. This bridge spans across the Azusa River with street stalls lining the banks, offering up a variety of treats like strawberry soft-serve and grilled corn.
We made a quick pit-stop for lunch here and dug into locally sourced produce at La Belle Foret, a cafe at Hotel Shirakabaso. There's even an alfresco lunch deck facing Dakesawa Gorge.
The menu here is huge, ranging from Roasted Duck Soba (JPy1,650, ~S$20) to Beef Bolognese (JPY1,800, ~S$22). We highly recommend the Grilled Mountain Trout with rice and soup (JPY1,550, ~S$18). This deceptively simple meal easily outshines the rest, since the fish was nicely charred with a subtle smokey flavour, which paired well with the fresh trout's natural saltiness. 
Hotel Shirakabaso
Address:  4468 Kamikochi Azumi, Matsumoto 
Lunch hours:  11AM-2PM daily
Telephone:  +81 0263-95-2131
Website
3. Treat yourself to a 7-course dinner and wine tasting
Appetiser amuse: Salmon Basil, Eggplant & Anchovies, and Ham Salad
As nightfall descended upon Kamikochi, we made our way to Kamikochi Lemeiesta Hotel and rewarded ourselves with an extravagant 7-course fine dining experience at inhouse restaurant La Riviere.
Note: Dinner services are only available to staying guests. Lunch is open to all walk-in customers.
Grilled Trout with grilled butter sauce. 
The steak was paired with a dollop of wasabi, helping cut through the savory of the beef. 
The highlights of the meal were definitely the mains: Grilled Butter Flounder Trout with Zucchini Puree and the Roasted Sirloin Steak. The fish was delicate but firm with a melt in your mouth texture and buttery aroma.
The restaurant also has a generous breakfast buffet, with local dishes like onsen eggs and poached salmon fillets.
This hotel was recently renovated, with a natural onsen which is free for all guests.
We then headed off to the hotel bar for a wine tasting sesh, where the charismatic inhouse sommelier guided us through various wine and cheese pairings. For the younger ones, you'll be glad to hear there's also a refreshments area, where you can load up on hot cocoa and freshly-squeezed grape juice.
Note: Wine tastings are free for in-house guests, sessions take place 2-3 times a month
4. Go stargazing in the middle of the alpine forest
Kamikochi Lemeiesta Hotel was voted as one of the top 10 hotels for stargazing.
Image credit: TripAdvisor
A handful of us decided to stay up and stargaze. The stars were only faintly visible due to the full moon, but we were told by the hotel staff that the Milky-Way is visible on a clear day!
The view right outside our hotel!
Tip: Bring a tripod for clear astrophotography shots at night.
Travelling to Kamikochi
Where to stay: Kamikochi Lemeiesta Hotel
The hotel room's decor is warm and inviting with warm wood tones.  
Accommodation-wise, we opted for the comfortable Twin Rooms at Kamikochi Lemeiesta Hotel. If you'd like to treat yourself a little more, go for the more spacious Premium Theatre Twin Room that even comes with its own massage chair.
Since Kamikochi Lemeiesta Hotel is far from any commercialised areas, you'll get some much-needed peace and quiet. Tucked away in the mountainside, you don't have to skimp on the views even if hiking isn't your thing.
Kamikochi Lemeiesta Hotel
Address:4469-1 Azumi, Matsumoto
Telephone: +81 263-95-2121
Website
How to get there:
Getting to Kamikochi is a 5-hour journey from Shinjuku but it's easy with a network of express buses (Sawayaka Shinshu Go) that run daily direct to Kamikochi. We hopped on the Alpico Standard Bus (from JPY6,200, ~S$76) that departs at Shinjuku Station to arrive at Kamikochi Bus Terminal.
Go big with the Green Car Bus (from JPY8,000, ~S$98): it comes with spacious reclining seats and privacy curtains. Direct express buses also depart from Tokyo's shopping districts like Shinjuku and Shibuya, along with major cities like Kyoto and Osaka.
FYI: There's free WiFi on all buses too, meaning you can kill time on Netflix with the latest episode of Riverdale en-route.
– Matsumoto –
Matsumoto is a convenient launch pad for all outdoor adventures to Kamikochi and Norikura. Good thing that this town is brimming with culture from traditional activities like soba making to modern highlights like Yayoi Kusama's avantgarde art galleries. This town is also known for local foods like fresh wasabi, horse meat sashimi, and even common fruits like apples and grapes.
5. Make your own Soba at Takagi Souvenir Shop
It takes years of practice to master the art of soba making.
Located in the heart of Matsumoto is the quaint Takagi Souvenir Shop, where guests get to make their own soba from scratch. This hands-on experience is fun for the whole family as you get to experience kneading the buckwheat flour, rolling it out, and even slicing the noodles by hand.
Learn from the Soba Sensei Mr Takagi himself: he's been making soba for 45 years. 
You can have your soba several ways but we opted for the Toji Soba (hotpot) option on a chilly day. 
You'll even get to enjoy your hard work by digging into the soba you just made – although we have to admit ours looked a lot more like linguine.
A la carte meals start from JPY850 (~S$10) for Cold Soba to  JPY1,880 (~S$22) for a Soba Tempura Set.
Takagi Souvenir Shop
Address:3-5-12, Ote, Matsumoto City
Telephone: +81 263-32-5337
Price: JPY3,000, ~S$37/person (makes 3 servings of soba)
Website
6. Learn about Japan's history at Matsumoto Castle
Less than a 5-minute walk from Takagi's shop, sits the town's crown jewel, Matsumoto Castle. Once home to warring samurais, this castle now houses ancient artifacts from Japan's medieval periods, along with early firearm models used in warfare.
You'll also get to see dressed up characters wandering the castle grounds, donning the likes of traditional samurai costumes and even ninja garb. Those interested in renting their own costumes can get them from Hanakomichi, where you can stroll through the castle dressed in a kimono or ninja gear.
Get an English speaking guide from ALSA that'll guide you through the castle grounds – available on a first come, first served basis.
Entrance fees to the castle cost JPY610 (~S$7). Our guides here come at no extra cost, since they're passionate volunteers from around the area.
Matsumoto Castle
Address: 4-1 Marunouchi, Matsumoto 390-0873
Opening hours:  8.30AM-4.30PM daily
Admission: JPY610 (~S$7.43)/Adult, JPY300 (~S$3.66)/Child
7. Shop for traditional crafts and eat your way through Nakamachi Street
Nawate Street – a traditional shopping street.
What better way to get the know the city than through its food? Nakamachi and Nawate Street is an old-school shopping street with local foods and traditional artisanal crafts.
Ito-ya: TripAdvisor's top 2 things to do in Matsumoto.
We popped by cosy izakaya Ito-ya for a late dinner. This hole-in-the-wall restaurant serves up tapas-style plates and sake flights (JPY1,200, ~S$15) that make use of fresh produce sourced daily from the local farmers market.
Must try dishes include Koji Natto (JPY500, ~$S6) which has a faint coffee bean aroma and nutty flavour to it, and the Seasonal Mushroom Stew (JPY1800,~S$22), which offers a combination of earthy and buttery scents.
If you're game, do as locals do, and try the Horse Meat Sashimi (JPY1,500, ~S$18). Surprisingly, the slices were tender with a taste similar to tuna sashimi.
Ito-ya is also one of the few traditional Japanese restaurants in Matsumoto that has a fully translated English menu, making it easy to identify what you're eating. Good food coupled with the amazing hospitality of chef-owner, Kumiko Itoh, it's no wonder Ito-ya is the go-to place for all.
Note: The entire bar seats a max. of 10 people, so we recommend heading down before or after dinner hours to avoid the crowd. 
Ito-ya
Address: 2 Chome-10-16 Central, Matsumoto
Opening hours: Tue – Sun: 5.30PM-11PM (Closed on Mon)
Telephone: +81 263-32-3826
Website
8. Take a free tour of the world's largest wasabi farm
The maintenance of Daio Wasabi Farm is a collective effort made by neighbouring farmers.
Spanning a whopping 37 acres, Daio Wasabi Farm is the largest wasabi farm in the world. Entry to the farm is free – there's even a Wasabi Ninja that'll show you the ins-and-outs of wasabi farming.
Fun fact: The watermill was a filming location used by legendary Japanese director: Kurosawa, for the movie Dreams.
The Wasabi Ninja grinded some freshly harvested wasabi root for us to try.
Through our farm tour with the Wasabi Ninja, we found out the wasabi served in Singapore's sushi chains aren't the real deal and instead, is made from an inferior combination of horseradish and wasabi leaves. Real wasabi, on the other hand, is made from the root of the plant.
The Wasabi Soft Serve was creamy with a slightly salty aftertaste.
Drop by their souvenir shop: it stocks everything Wasabi-related from freshly made wasabi paste to wasabi caramel candy, and our favourite item: creamy Wasabi Soft Serve (JPY360, ~S$4).
Daio Wasabi Farm
Address: 3640 Hotaka, Azumino 
Opening hours: Mon to Sun: 9AM-5:20PM (March – Oct), 9AM to 4:30PM (Nov – Feb)
Telephone: +81 263 82 2118
Website
9. Relax in a 5-star onsen overlooking the city
After a long day, treat yourself to a relaxing onsen bath at Hotel Shoho, a premier onsen hotel perched on the top of a hill.
We easily spent an hour here admiring the city view and Japanese Alps in the distance. 
We certainly weren't expecting this: it's a far cry from the the usual cobblestone onsens. No rustic bath house vibes here, but instead, look forward to minimalistically sleek baths with panoramic city views.
There's even a carbonated bath that offers up a pleasant tingly sensation, which helps unclog pores while boosting blood circulation.
Outdoor garden foot bath.
If you blush at the thought of being in a bath with strangers, fret not – you can still enjoy soothingly warm onsen water at outdoor heated foot baths while admiring sweeping city views.
Grab a pint from their selection of Spring Valley Brewery craft beers on tap (JPY650, ~S$8) available at the hotel lobby. 
Hotel Shoho Onsen
Address: 527 Satoyamabe, Matsumoto
Website
Note: The walk-in onsen service is available for all guests at Alpico hotels. For more details, check out Hotel Shoho's website here. 
10. Visit Yayoi Kusama's hometown gallery at City Museum of Art
Matsumoto – the hometown of Yayoi Kusama.
PSA to all Yayoi Kusama fans out there: this museum is a treat for anyone that admires the famous pumpkin artist, known for her colourful polka dots. The Matsumoto City Museum of Art is one of the largest solo showcases in Japan, housing several permanent and touring exhibitions by Kusama herself.
Image credit: MINKEI
Basically, expect National Gallery's 2017 Kusama exhibition but suped up on steroids.
Spot the spotted Coca-Cola machine!
Matsumoto City Museum of Art
Address: 4-2-22 Chuo, Matsumoto
Opening hours: Tue – Sun: 9AM – 5PM (Closed on Mon)
Telephone: JPY410 (~S$5)
Website
Where to stay: Alpico Plaza Hotel
As a traveler who loves exploring the city on foot, finding a hotel that has access to all point of interest is a huge must. Thankfully, Alpico Plaza Hotel has got that covered.
There's a supermarket in the basement of the bus terminal that's right next to the hotel in case you need a quick grocery run.
Image credit: HotelsCombined
Located right in the hub of Matsumoto centre, Alpico Plaza Hotel provides convenient access to Matsumoto Castle and Nakamachi Street – less than a 15-minute stroll away. Not to mention, it's right next to Matsumoto Bus Terminal, a major depot station for local and cross-country buses.
You could also rent a free bike from the several bike sharing points around the city, just be sure to return them before 5PM everyday. More info here.
Rooms start from S$85/night. 
Alpico Plaza Hotel
Address: 1 Chome-3-21 Fukashi, Matsumoto
Telephone: +81 263-36-5055
Website
Bonus: Get lost in the nature wonderland of Norikura
Norikura is a great stopover destination if you're travelling between Matsumoto and Kamikochi. Just an hour and a half's drive from the heart of Matsumoto, it's all you need to fully experience the great outdoors – none other than Norikura and its stunning display of red Autumn foliage and roadside apple farms.
11. Bike through Mt. Norikura's picture-perfect landscapes
It was no easy feat but the highlight of the trip was going mountain biking through Norikura's mountain range and plains.
We signed up for the easy mountain bike trail at NorthStar Alpine Lodge. For us first timers, the experience was beginner-friendly as we easily picked up the basics like switching gear and breaking in the 30-minute bike handling lesson. We then graduated to an off-road trail with a 1.5 hour bike ride through the valley.
The Punggol Lalang Field can't compare to the valleys of Norikura. 
The landscapes are nothing short of breathtaking with photoready spots all around. We cycled through a beautiful field of lalang-looking hedges that glowed ethereally in the sunlight.
The surrounding red saplings are the offsprings of this one tree!
Further along the way, we came across the famous Norikura maple tree which bursts through the flatlands in a fiery blaze.
Mr Yamaken – our mountain bike guide who speaks fluent English.
Besides mountain bike tours, NorthStar Lodge offers bike rentals for experienced riders or those who prefer a casual ride through the village.
They also offer other extreme sports that are led by English instructors. This includes the likes of high elements along with snowboarding and snowshoe trekking during the colder months.
NORTHSTAR Alpine Lodge
Address: 4306-4 Azumi, Matsumoto 
Telephone: +81 263-93-1688
Price: from JPY3,800 (~S$46) per person for beginners
Website
12. Lunch with generous portions in a log cabin
If you're feeling peckish, you can make a quick pit stop at Cafe Maple. This cosy cafe in the woods serves up major log cabin vibes with handcrafted wooden furniture. 
The decor is quaint with granny-style decor and doily table settings.
We ordered the Deep Fried Chicken Curry (JPY900, ~S$10) & Crispy Fried Pork Cutlets Curry (JPY1,000, ~S$12).
The cutlets were fried to a light crisp, and were both tasty and tender. The pork itself is well seasoned but slightly on the dry side. No matter: the sweet curry sauce served on the side gave a delicious contrast in texture.
If you prefer something less jelak, get the Ginger Pork Meal (JPY1,000, ~S$12) which is lighter on the palette.
The Norikura Special is topped with Japanese Mountain Plums, which are buttery in texture with a mildly sweet taste. 
We also got the Norikura Special Pizza JPY1,000 (~S$12) to share. Being a self proclaimed pizza connoisseur, I was skeptical at what a log cabin pizza could do. Well, boy was I wrong, their specialty pizza lives up to its name.
The pizza comes topped with prosciutto, locally harvested shimeji mushrooms and star ingredient Japanese Mountain Plums – which in my opinion is a million times better than pineapples on pizza. Texture wise, the base is a mix of buttery dough in the centre and a thin crisp crust in the side – giving it a good mouthfeel.
The piece de resistance? The a la carte portions here are generous and the prices are extremely affordable, remaining unchanged for the past 20 years. Go anywhere else and you'd expect to pay twice the amount.
Cafe Maple
Address: 4270-5 Suzuran Azumi, Matsumoto
Opening hours: Lunch: 11AM-1:30PM, Dinner: 5-8PM

Travelling to Norikura
How to get there:
Kamikochi Line – a traditional rail train that brings you through tranquil countryside farms and Matsumoto's suburbs. 
We took the Kamikochi Line from Matsumoto Station – it was a  picturesque 45-minute train ride to Shinshimashima Station (JPY700, ~S$9).
From Shinshimashima Station, take the Orange Norikura-Line (JPY1,350, ~S$16) that'll drop you off at Norikura Kanko Centre (Tourist Information Centre), which is a short stroll to NorthStar Alpine Lodge & Maple Cafe. There are also direct Highland Shuttles buses that depart from Shinshimashima Station to Kamikochi, Shirahone, and Takayama.
Getting around Kamikochi and Matsumoto with Alpico 2 Days Free Passport
Take a break from the usual touristy destinations and hectic city scenes of Tokyo, Osaka, and Kyoto. With the scenic landscapes of Kamikochi, Japan, there's plenty to do from trekking through mountains and cycling through lalang fields.
Tip: We recommend visiting during the early summer or mid-autumn for the best views. Peak periods are in early May and the whole of October. Do note that Kamikochi is closed during winter months from mid-November to mid-April.
Image credit: Alpico Group
With all that moving around, save time and travel expenses with Alpico Group's 2 Days Free Passport JPY6,000 (~S$73). It covers all your transport matters, including train and bus rides.
Whether you're making a long-haul journey from Matsumoto to Kamikochi or just exploring within the Matsumoto town itself, this all-access pass grants you unlimited rides on Alpico's extensive network of trains and buses for a 2 full days.
There is also 2 Days Free Passport Plus One at JPY7,000 (~S$85) that allows you to add an extra day if 2 just aren't enough!
It also saves you a heap load of time as you wouldn't have to queue up for tickets or try to decipher Japanese characters at the ticket dispenser.
From luxury retreats like Kamikochi Lemeiesta Hotel to wallet-friendly hotels like Matsumoto's Alpico Plaza Hotel, there's plenty of choice when it comes to accommodation. And once that's coupled with the convenience of Sawayaka Shinshu Go Express Buses? There's every reason to make Kamikochi your next destination.
---
This post was brought to you by Alpico Group.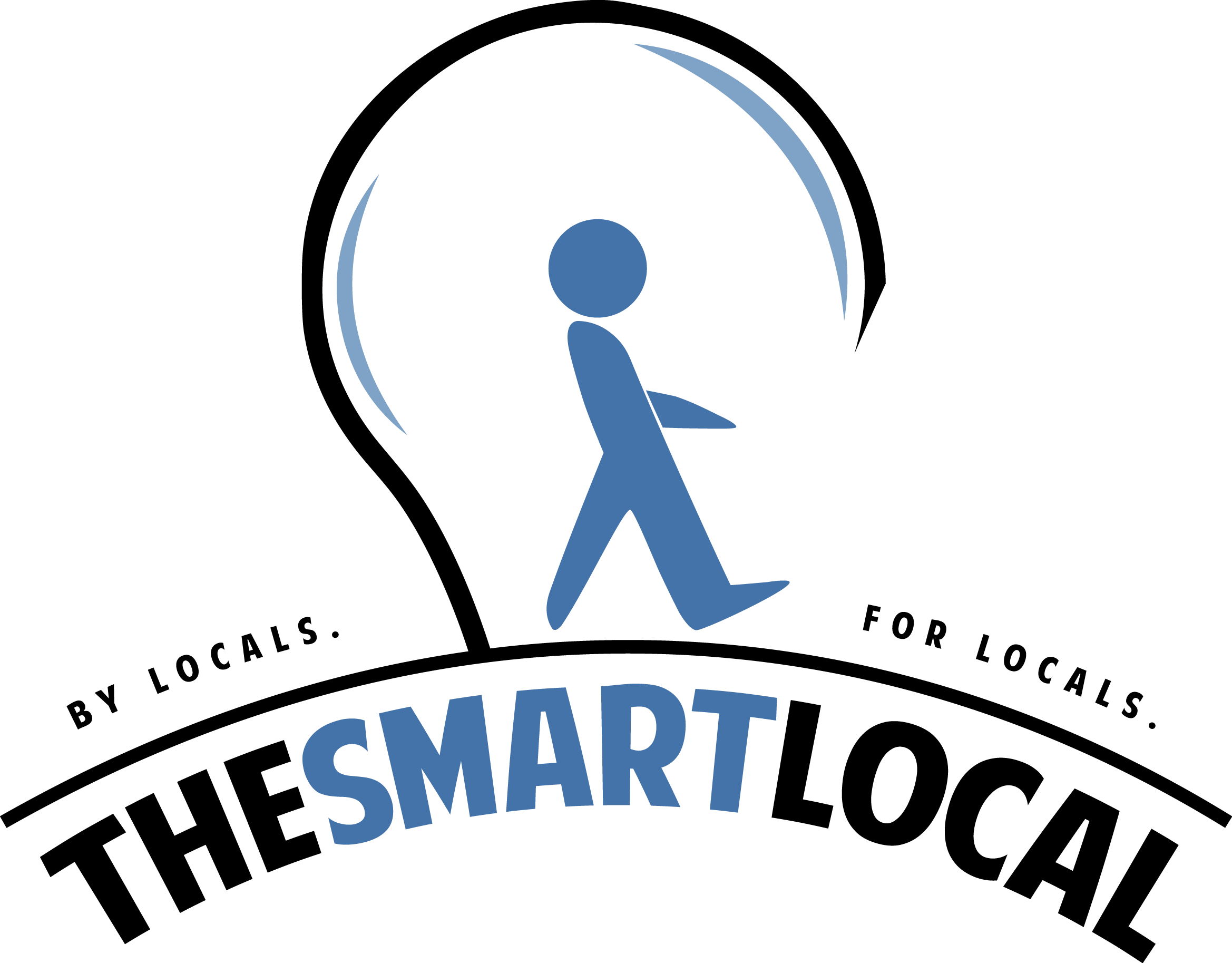 Drop us your email so you won't miss the latest news.