#FoodPorn On Your Screens
Let's face it, our food vocabulary is too limited. Katong Laksa, check. Punggol Nasi Lemak, went there 10 years ago. Wee Nam Kee chicken rice, been there done that. You're out of options, and your attempts to be adventurous have fallen flat – the only escape from this losing battle is to retreat to that everyday cai png (mixed rice) stall.
It's time to up your game and we all know your taste buds (and eyes) deserve better. Here's 10 food Instagrammers who absolutely slay food photography. Salivation guaranteed.
From revealing the seductive glister of wantons to the suggestive juices from sliced steaks, brace yourself for #foodporn pleasures in a way you have never experienced before.
1. Clara Chua (@explodingbelly)
Here's another one of those classic inspirations born to bust the myth that it's only a matter of time before your love for food will inevitably add a few inches to your waistline. Talk about #lifegoals, this national team basketballer proves it is possible to juggle both food and fitness through pictures of droolworthy burgers and diet tips.
You'll be surprised how much cute her sneaky inserts of kawaii squishies in her food grams add to a plain toast. It even makes a plate of curry rice somehow appear huggable.
We totally see what you did there, Clara.
Let's not forget to credit her thoughtful captions telling us exactly where to get the goods and how much damage we should prepare our wallets for.
Our fellow food addict has now also dribbled into travel and chronicles her adventures in guides to share on her blog. Food + Fitness + Travel, is there anything else missing on this queen's platter?
Website: http://explodingbelly.com
2. Honeybeesweets.sg (@honeybeesweets.sg)
If you're sad and hungry (or sad because you're hungry), here's your instant ecstasy. Be prepared to burst out squealing at the cuteness overload when you set foot onto this one.
Boys, the wife of your dreams has made her entrance – pity you're a tad late. This gifted mother of two spends her time in the kitchen whipping up food too cute for consumption and shares her too-cute-to-eat experiments only with her lucky friends and family.
(Happy that both kiddos are home for lunch today ⯑ But again it is exam week ⯑ Either ways, this lunch is sure to cheer the two up⯑ Made #PoohBear Noodle art for them to go with homemade teriyaki beef balls and seaweed tamago⯑❤️ #honeybeesweetbentolunch Have a good one everyone! ⯑ #爱心午餐 #回家吃妈妈做的饭)
Now we all wish we're her kids. I've just been told I'm having leftovers for dinner tonight, while this mum's going "Pooh bear noodles to cheer you up!" #Life
To eat or not to eat, that's the question
This loving mama also has a website sharing warm-lit photos of her homecooked dishes and recipes which have gotten foodies' stomach growling instantly. Why doesn't she have a restaurant yet? I don't know. But till then, we can all dream.
Website: http://honeybeesweets.sg
3) Sam Sumarli (@sweetsamsations)
If I could use only one word to describe this feed, it's 'Heavenly'. Her bakes, her shots, her selfies, everything – heavenly.
A self-explanatory evidence of her royal aura
Bet you wouldn't expect this missy donned in a dainty cheongsam to be a kick-ass baker in the kitchen, but she is. Here's the best part, her creations are just like her – delightful.
Peanut Butter and Bacon French Toast
(Specially made this Pink #OmbreRosetteCake for precious little Nadine who just turned 1! Happy birthday beautiful little princess. ⯑ ⯑ #sweetsamsations)
Her gram is filled with zoomed in shots bringing out the majestic details of even the most ordinary noms.
Watch out for that impending NTUC meatball that looks a deity emerging from some ancient holy fog.
So to all aspiring and self-proclaimed dowagers with a sweet tooth, this one's for you.
Website: https://sweetsamsations.com
4. Makeyourcaloriescount (@makeyourcaloriescount)
This one's for your cheat days. The trio who run the gram know how much each bite means to us and takes scouring for strictly calorie-worthy food very seriously. Afterall, we only have that one day to pig out!
From beastly slabs of red meat to deceivingly harmless desserts, you'll find out where to claim the best treats to reward 6 days' worth of good behaviour.
Because one bite won't hurt you
If their tempting shots aren't enough, the detailed descriptions will have you salivating. Contrary to their Instagram handle, they've spared us the agony of knowing how many calories each dish contains – but then again, maybe that's a bad thing.
The trinity have shared their journey of food exploration through years of living in UK, Malaysia, Hong Kong and now Singapore. Hop over for more feasting fantasies to fulfil on your day off diet!
Website: http://www.makeyourcaloriescount.com
5. Crystal Wee (@crystal_wee)
Think nutty popsicles on a marble slab and coffee against white bricks – that's right, this gram photographs food like 'influencers' against a classic hipster backdrop. But they are pretty handy when you need a break from grainy shots of vulgar burger innards, and refresh your gaze with minimalistic photos of clean treats.
Like this beautiful bowl of seeds (what do you mean it's a pancake?!):
The tasteful chick also reveals the most instaworthy cafes through stylish shots of her dining settings.
It's clear to see that a plethora of artistic thinking goes on behind the lens to produce visuals this simple yet complex. Yet we're just enjoying these masterpieces for free, um paiseh and thanks Crys.
That's not it. If you're a true fan of waffles like me, behold, this sweetheart has even went high and low for us to put together a golden list featuring the best waffles in Singapore on her blog.
I'm sold.
Website: https://crystalwee.com
6. Lirongs (@lirongs)
Tearing your hair off attempting to make a pudding for 937465th time? Hang in there, meet Lirong – the ultimate inspiration of achieving #cookinggoals.
Her feed started off as a personal account till she met the love of her life – food – and allowed it to take over everything.
From a chomper to a home masterchef, you will be impressed to find out some gastronomic goods on her gram weren't born in fancy restaurants but her humble kitchen.
Like this rich paella loaded with seafood goodness:
(Another one pot dinner with all the favourite catch from the sea. ☺️ Can you identify all of them?⯑ #lir0ngskitchen)
And her definition of a fuss free dinner made under 30mins:
(Seafood tortilla pizza made using @missionfoods.sg's multigrain wrap! Less than 30minutes and a yummy dinner was ready!⯑⯑⯑ . I can foresee myself making this more often when I need a fuss free dinner. ⯑⯑⯑ #lir0ngskitchen)
While the rest of us are still struggling to befriend the dough roller, she is probably serving up her finishing dessert to a full course meal. Hope is not lost my friends, for this angel ain't leaving you behind. Because sharing is caring, she has generously published over 100 original recipes on her blog to help us newbies werk it like a pro. Onward to #GordonRamsaygoals!
Website: http://www.lirongs.com
7. Adam, Maryah, Azlan and Yana (@Thehalalfoodblog)
The god-sent feed by these two couples will change your life forever. Brothers Adam and Azlan, along with their wives Maryah and Yana, have ventured into Italian, Korean, and Mexican cuisines, unlocking a whole new world of halal options.
Now you know why they're always full of glee.
Expect rare finds from their adventures, this is my favourite:
Batik Rolls. So pretty, how to eat?
They added a cherry on top by occasionally surprising us with some sweet deals in town giving more bang for your buck.
Like this $5 SATAY FRIES:
(GULP! #Repost @workingtitle.sg with @repostapp… Treat your tastebuds to our satay fries at only $5! Available at #workingtitlesg from 6pm to 9pm from today to Thursday. What are you waiting for?)
Nothing. Absolutely nothing. Now where do we get those Batik rolls again?
Website: http://thehalalfoodblog.com
8. Natalie Eng (@engnatalie)
They say some people have it all, it's her they are referring to. The 24 year old who trained under renowned Ferrandi, l'Ecole Française de Gastronomie of Paris, brought her dough back to Singapore working at Antoinette.
Living between Singapore and Paris, her gram is a tray of baked squares each containing rustic delights or flawless raw doughs in what looks like Martha Stewart's kitchen.
The high resolution pictures show fine details of the texture and glaze of these exquisite French pastries, that will make you want to chew your screen off. Just look at them. LOOK.
Oui! Oui! Oui!
The definition of patisserie perfection is right here. Help yourself to more slices on her blog.
Website: www.engnatalie.com
9. Sgfoodies (@sgfoodies)
At last, a place where we can all unite and worship our manna. Sgfoodies is your makan kaki on a mission to help us fellow minions to discover local treasures.
By minions, for minions, they repost the bulk of photos to their trove from followers' submissions to sgfoodies.info@gmail.com and the hashtag #sgfoodies.
Some notable gold include:
This egg porn madness
This wet stringy mess that promises some steamy slurping action.
And this sea monster slathered with smoky black pepper sauce ready for your attack.
No wonder this new food clan is gaining much attention and following. So make sure to tag them the next time you succeed at capturing the luring gloss of that char kway teow and earn yourself a day of love and fame.
Website: www.sgfoodies.com
10. Amrita (@crazyvegankitchen)
Don't go rolling your eyes on this Singaporean-based-in-Melbourne yet. Not your typical vegan flowergirl, this grunge chick's here to kick up those dimming diet goals you set back in January.
Her account features original creations spun out of unusual cooking styles and earthy ingredients. Take for example interesting dishes like a Barbecue Pulled Jackfruit and Pan Fried Orange Tofu – and along with occasional badass selfies with her kitties.
Spiced Mexican Wedges with homemade Nacho Cheese and Sour cream
Vegan One Pot Pasta
This self-admitted crazy cat lady sure knows the right spells to charm us to join the vegan side. Just take a look for yourself:
Th-this is good for me?
Vegan Tiramisu
Warning: Staring at her feed too long will turn you into a vegan convert before you know it.
Website: http://www.crazyvegankitchen.com
Indulge in some serious #foodporn today!
So there you go,10 accounts you need to follow to get the sexist food pics out there for your viewing pleasure. Now hop over and check them out!
Just be warned – doing so may trigger some serious #foodporn binge fests.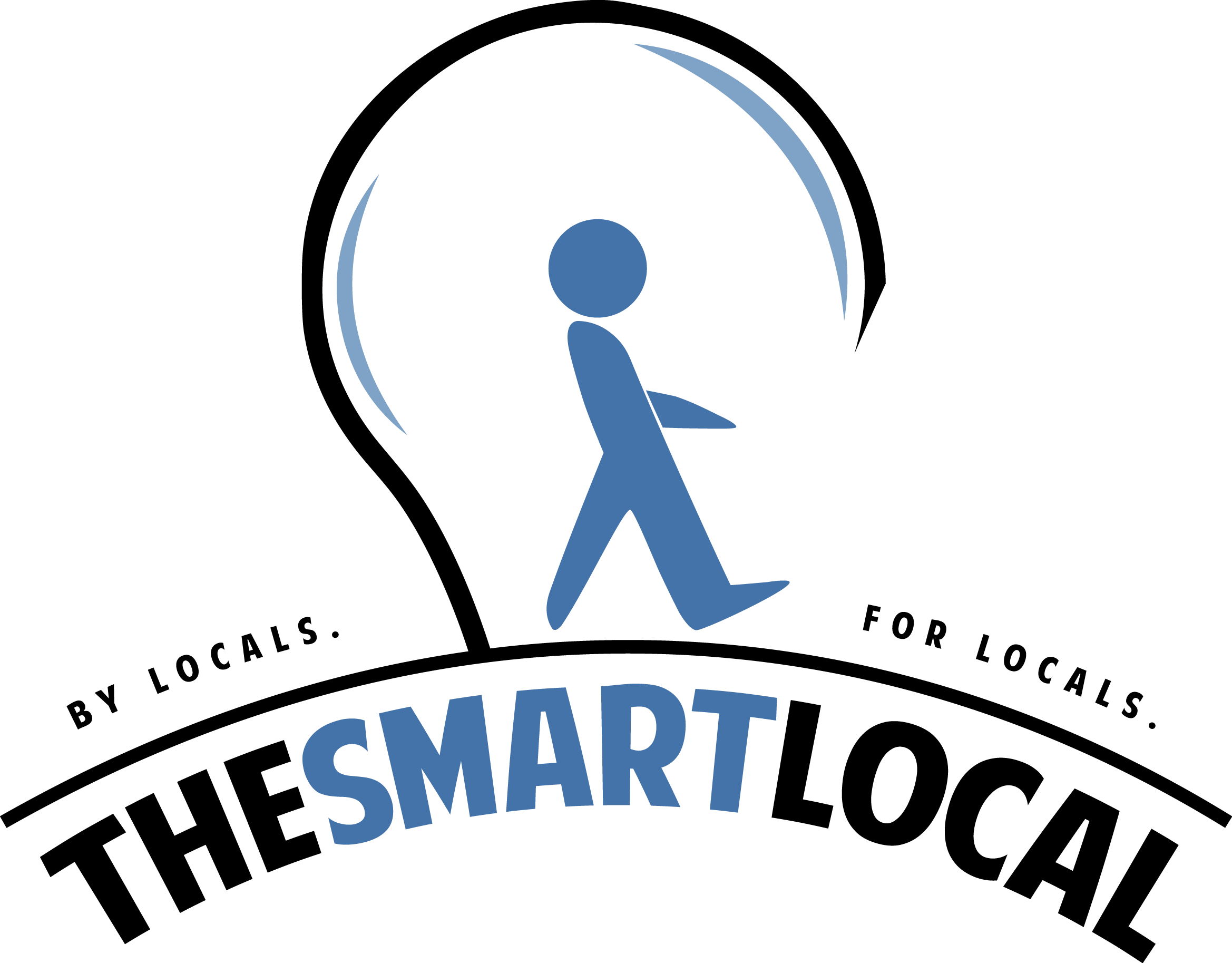 Drop us your email so you won't miss the latest news.