Insider tips from Downstairs Fest 2022
---
In case you missed it, Downstairs Fest 2022 was a series of free livestreamed concerts featuring talented local artistes and hosted on The Smart Local's YouTube and TikTok channels. Besides rousing performances over 3 evenings in March, viewers were treated to Q&A sessions where they got to know their favourite artistes a little bit better.
On top of insider tips on secret haunts and foodie recommendations, the guest stars IZAT, Ben Hum and Daniel Sid also had heartfelt anecdotes as well as exclusive recommendations to share with hosts – Annette Lee and TSL's own Chow Jia Hui.
---
What is Downstairs Fest?
---
Unlike your typical music livestream which usually just involves performances and a little chit-chat on the side, Downstairs Fest was a series of 3 e-concerts, designed to feel like a proper virtual hangout which you can join in from anywhere you fancy, whether it's with friends and family through your smart TV or cosied up with your phone in bed.

Image adapted from: TheSmartLocal YouTube
The highly interactive concerts were hosted by Annette Lee and Chow Jia Hui, featuring plenty of banter about neighbourhood happenings and community recommendations – with input from the livestream audience in real-time, no less.

Image adapted from: TheSmartLocal YouTube
Besides swoon-worthy performances by IZAT, Ben Hum, Daniel Sid and of course, the multi-talented host, Annette, there were Q&A segments which gave viewers a rare insight into what makes our favourite local artistes tick.
Here are some of their best lobangs as well as some exclusive tales about their music journey, struggles amidst Covid-19 and even some heartwarming neighbourhood experiences.
---
When in doubt, journey to the East for endless things to do, see & eat
---
The "X side, best side" argument is hotly debated. But for those who tuned into Downstairs Fest, the East seems to be a hot contender for best things to do, see and eat in Singapore.
Ben Hum took to the livestream stage on Downstairs Fest Episode 2 to dole out his recommendation for hangout spots in the capacity of a self-proclaimed "Tampines expert". Because Tampines is so – in his words – "freaking big", it's his #1 go-to since you can explore the entirety of Tampines East, Tampines, and Tampines West. 

Image credit: WhyQ
When asked what foodie hidden gem Ben would recommend in the East, he was quick to nominate the prawn mee at Our Tampines Hub's hawker centre. 
Good news for those who crave a hearty and nourishing bowl of prawn noodles but don't wish to venture out of their home: Yong Cheng Xing Prawn Noodle is also available for delivery via WhyQ.

Image credit: Harry's
One of Ben's top tips for romantic date spots is Harry's bar, located at Tampines Grande which is a mere 7-minute walk from Tampines MRT station. The no-frills bar has cosy indoor seating as well as a breezy al fresco area, and Ben recommends it for a quiet date night where good convo can flow without too many crowds getting in the way.
The East side having a high concentration of good food spots is a sentiment that was echoed by Daniel Sid in Downstairs Fest Episode 3, and you know you can trust his recommendation 'cause he's not even an Eastie – having stayed in Novena his whole life.
No shade to the West, but Daniel deems the East to be his go-to whenever he feels like journeying somewhere for the sole purpose of picking up some good nosh.
---
For central convenience, head to Bishan for good food & nature spots
---
If something a little more central is what you seek, Bishan is highly-raved by both Annette and Jia Hui. They pointed out that the town is dotted with countless coffee shops and good food places, and is regarded by many Singaporeans as a go-to after school or post-work hangout no matter where their school or office is – just 'cause it's so conveniently central.

Image for illustration purposes only.
Annette gave Bishan-Ang Mo Kio Park her personal stamp of approval, shouting out the "very cool dog park". If you're not a pup parent, you'd also be pleased to know that the park grants you an abundance of nature spots as well as places to fuel up.
These include good ol' McDonald's, as well as a bunch of restaurants, with Canopy being a go-to for Annette. Plus point: you can even spot the otter family here!
---
Ditch the gadgets & explore your neighbourhood the old-school way
---
This top tip was shared by IZAT when asked about his favourite neighbourhood memories, but it works a treat for dates, friend hangouts and family outings alike. In this day and age, we've admittedly grown reliant on gadgets and the Internet to determine how we're gonna spend our free time.
On Downstairs Fest Episode 1, IZAT recounted how his adolescent days were before the era of smartphones, and the peak of technological entertainment for youngsters were Tamagotchis and Digimon virtual pets.

Image for illustration purposes only.
Nevertheless, he fondly expressed how "there was still so much to do", like riding bicycles and scooters, going longkang fishing at the park, and exploring the neighbourhood while being out and about.
Fun fact: kids can now go longkang fishing in Singapore at places like ORTO. But back in the day, IZAT and his buddies tried catching fish in actual longkangs at Tampines Park.

Longkang fishing nets have never looked this chic.
Image credit: @annettelee
Annette chimed in to share that fishes in actual longkangs zoom by super quickly. So you're probably going to have more luck heading to proper longkang fishing establishments instead. As she puts it: "If you're bored and you have nothing to do, go and catch some longkang fish." Simple as that!
We may have a world of information at our fingertips now. But instead of Googling where to go this weekend or scrolling social media reviews to find new food spots, try exploring your neighbourhood the old-school way – discovering new places to eat and hang out based on what you stumble upon on offline "recces".
It'll also be a great chance to properly disconnect from all the distractions and stressors your phone may be feeding you, and have a rejuvenating outing.
---
Downstairs Fest highlights – Neighbourly ties & local music scene
---
Besides invaluable insider tips and recommendations on activity ideas in Singapore and hidden food spots, the Downstairs Fest guest performers also gave hosts Annette and Jia Hui some exclusive insights into their music journey and struggles amidst Covid-19.

Image credit: @annettelee
Annette got the ball rolling when she revealed what made her pursue music in the first place, calling music her "reprieve" and "way of destressing". Back when she was working a normal 9 to 5, music was the thing she could look forward to "at the end of a tiring and stressful day", always able to "change her mood and make [her] feel better".

Daniel performing at the Singapore River Festival back in 2019.
Image credit: @danielsiddy
Daniel made a sobering revelation in his episode that the number of live shows he was clocking pre-pandemic went from 200 shows – performing practically every night – right down to zero. It makes sense to see just how excited he – as well as other local artistes – are now that things are picking back up and performances are resuming – with livestreams like Downstairs Fest making virtual concerts a reality.
It's no surprise that the Covid-19 measures dealt heavy damage to artists and the gig industry, but hearing first-hand tales of their challenges really puts into perspective how much we need to support our local talents especially through periods of difficulty and uncertainty.
In the true spirit of Downstairs Fest – which is all about looking out for each other and the modern-day kampung spirit – the livestream concerts also delved into heartwarming and inspirational anecdotes about the local artists and their neighbours.

Image credit: @izthatizat
For instance, IZAT shared how his neighbour would often greet him from inside the house with a cordial "Ah boy! Come home already ah? Take care!" exchange.
Indeed, it doesn't take grand gifts or lengthy conversations to make your neighbour feel a touching sense of acknowledgement, and IZAT expressed that these small interactions are his idea of nice gestures which neighbours can make.
Image credit: @bennhum
As a #ProudEastie, Ben also had stories of his beloved neighbourhood which ignited the livestream chat box with resounding relatability.
Giving a shout-out to those who have stayed or are still staying at Tampines Streets 70+ to 80+, he spoke of how the entire plot of land which is now Our Tampines Hub used to be a swimming complex and a huge park with a field and street soccer court.

Opened in 2017, Our Tampines Hub is now a sprawling complex with sports and recreation venues as well as heaps of dining and retail establishments.
In the ultimate nostalgia sharing session, Ben recounted how the space used to be his secondary school hangout spot, where he and his pals would play street soccer on the regular.
---
Catch up on Downstairs Fest 2022 livestreams for free on YouTube
---
If these highlights have stirred some FOMO within you, fret not. All 3 episodes of Downstairs Fest 2022 e-concerts are available on The Smart Local or MCCY's YouTube channel for you to watch anytime and anywhere, all for free.

Image adapted from: @chowjiahui
Tune in to an episode when you have free time and want to unwind with great music and lively chats between the hosts and guest performers, or treat yourself to an e-concert marathon if you'd like to binge them all at once.
Whether you're already a fan of Annette Lee, IZAT, Ben Hum and Daniel Sid or are on the prowl for more local musicians to support, Downstairs Fest is a chill way for you to get to know them a lil' bit more – in true neighbourly fashion.
---
This post was brought to you by MCCY.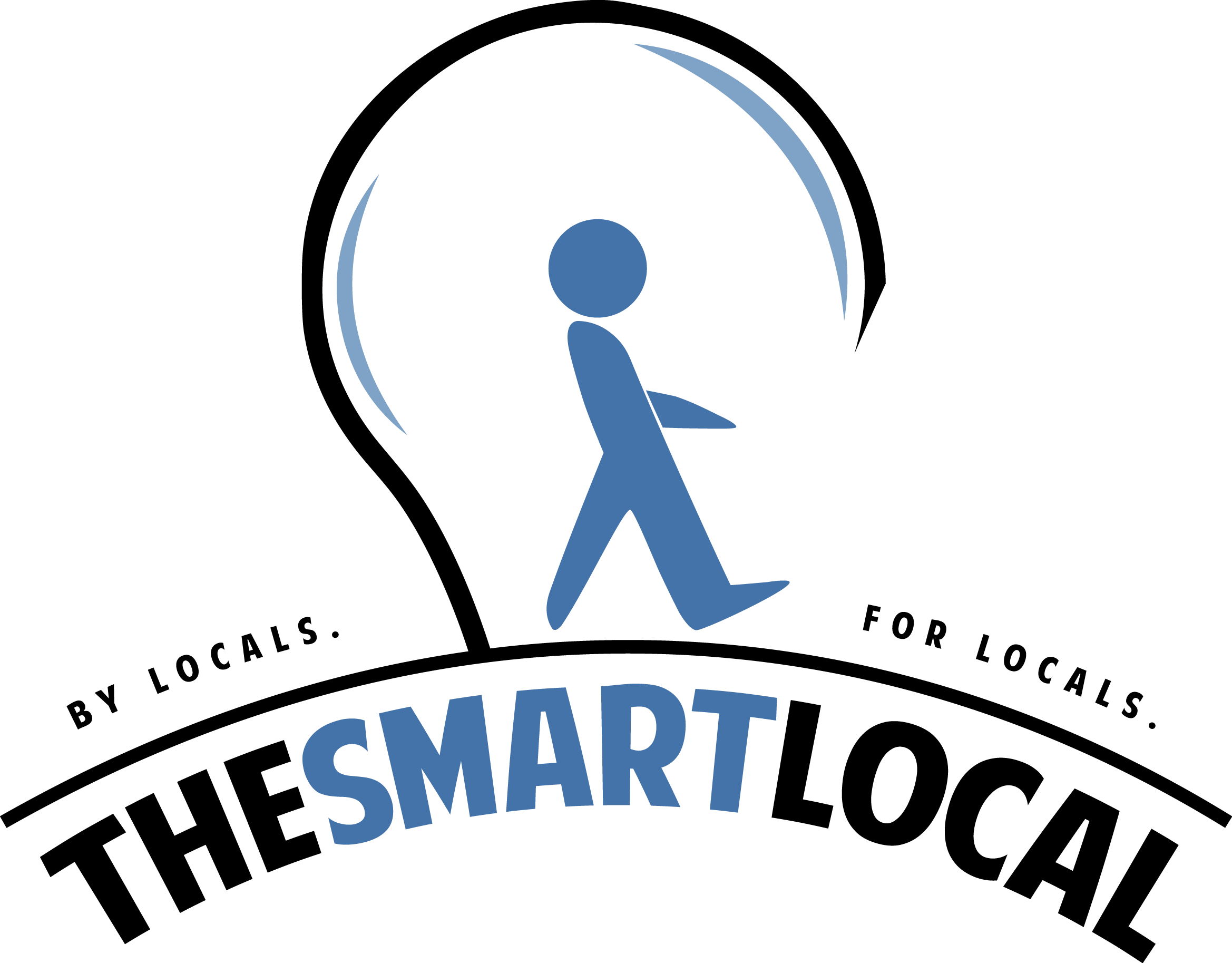 Drop us your email so you won't miss the latest news.