Singapore's best North and South Indian restaurants
Adapted from sources: @eatingwind and Source
Fun fact: Prata is actually a Singaporean adapted version of the Indian dish, originally termed Parantha. In fact, most Singaporean Indian dishes are totally unheard of by native Indians, for example, Roti John and Murtabak, to name a few.
Walk into any restaurant serving authentic Indian cuisine and you won't be seeing any pratas being flipped. Instead, you're more likely to find naan or roti, both of which are also flatbreads.
To experience the delights of Indian food beyond just prata and curry, here's a guide to some of the most legit Indian restaurants in Singapore, classified according to both North Indian and South Indian cuisine.
– North Indian –
1. Kailash Parbat
You know it's authentic when even the natives love it. With 8 outlets across India, 1 in the States and another in the UK, Kailash Parbat started out as a humble pani puri (an Indian street snack) shop along the streets of Pakistan in the 1940s. Up till today, they still serve pani puri, a must-try snack on their all-vegetarian menu.
Source: @adutta7
Pani Puri – Hollow fried crisp containing potatoes, chickpeas, and some spices. It's to be filled with flavoured water and eaten in one bite.
Source: @keng_poh
Another commonly ordered dish is their Butter Naan ($4) which goes well with pretty much any curry or side dish. My personal recommendation is the Dal Makhani ($10) – overnight-soaked lentils cooked with butter and cream. It has a rich flavour, one that most would find very filling and satisfying!
Address: 3 Belilios Road, #01-03 Hotel Grand Imperial, Singapore 219924
Telephone: 6836 5545
Opening Hours: Mon-Sun: 10:30AM-11PM
2. Jade of India
Although primarily a North Indian restaurant, the chefs at Jade of India are specially trained in Indian-Chinese fusion cuisine. Signature dishes from this fusion menu include the Gobi Manchurian ($7.90) and the Chicken Hakka Noodles ($10.90).
Source: @jingsi09
Gobi (Cauliflower) Manchurian
Apart from their unique "Chindian" twist, Jade of India is famous for their tandoori items as well, some of which include the Murg Gajab ka Tikka ($13.50) and Murg Gilafi Seekh Kebab ($14.90).
Source: @dracdemon
Murg Gajab ka Tikka, chicken kebab chunks marinated in cashew paste, cheese, and spices.
Address: 172 Race Course Road, # 01-01/05 Singapore 218605
Telephone: 6341 7656
Opening Hours:11 am to 10:30pm (Mon – Sun)
3. Khansama Tandoori Village
Mimicking the ambience of a traditional Punjabi village, Khansama Tandoori Village takes pride in providing their guests with an authentic Indian experience beyond just food, bringing the warmth and hospitality of a village.
Source: @sanal_narayanan
Entrance of the restaurant decorated with statues of Punjabi women doing domestic chores.
Khansama Tandoori Village offers an extensive selection of North Indian dishes like Butter Chicken ($12.50) and Palak Paneer ($10.50).
Source: @vvnyang
Emulating village-style dining with food served in steel utensils.
From the fluffiness of the flatbreads to the fragrance of the basmati rice, Khansama Tandoori Village is one of the rare restaurants in Singapore that make you forget you're out dining, and instead makes you feel like you're eating from a home kitchen.
Address: 87 Science Park Drive, #02-01 The Science Hub, Singapore 118260
Telephone: 6776 0300
Opening Hours: 11 am to 11pm (Mon – Sun)
4. Shahi Maharani
Shahi Maharani, directly translated as "royal queen", lives up to its name with its majestic interior donned with chandeliers and intricately carved rosewood furniture. Leaning towards the pricier side of Indian food, this restaurant is best visited on special occasions.
Elaborate interior design mimicking ancient Indian palaces
Even the dishes at Shahi Maharani scream of royalty. With an abundance of meat-only dishes on their menu, they are most famous for their kebabs and tandoori meat selection.
Tandoori Milawat ($44.90), a tandoori platter of chicken, fish, prawn, and lamb kebab.
Adapted from Source: @nocturnaljuju
Even their Pani Puri Shooters ($14) come in super atas presentation!
If you're lucky, you may even catch a live band playing melodic classical Indian music at their rustic stage, draped with elaborately-embellished curtains and persian rugs.
Address: 252 North Bridge Road, #03-21B, 179103
Telephone: 6235 8840
Opening Hours: 12pm to 2:30pm; 6:30pm to 10:30pm (Mon – Sun)
5. Sher Restaurant & Bar
Owned by the people behind Bar Bar Black Sheep, Sher Restaurant & Bar is a family-run North Indian restaurant that takes pride in its home-cooked flavour and friendly service – many guests have left reviews mentioning how they felt welcomed from the moment they stepped foot into the restaurant.
Source: @eatingwind
Tandoori Platter ($28.90), an all-time favourite
Popular main courses include their Cheese & Garlic Naan ($5.50) and Palak Paneer ($11.90), which is pulped spinach with chunks of cottage cheese.
Palak Paneer $11.90 (Top Left) | Malai Kebab $15.90 (Top Right) | Cheese & Garlic Naan $5.50 (Bottom Centre)
Address: 25 Sembawang Rd, Singapore 779079
Telephone: 8288 1040
Opening Hours: 12pm to 12am (Tue – Sun)
– South Indian –
6. Murugan Idli
Idli is a south Indian steamed rice cake dish, commonly served with a variety of chutneys (Indian sauces). In Singapore, it's hard to find idli of the perfect texture and consistency, but Murugan Idli Shop seems to have nailed it. Although very easily bypassed due to the unassuming storefront, don't judge a book by it's cover because this place is a gem in disguise.
Idli (left) and Vada (right) served on a banana leaf with 4 different kinds of chutneys.
With Idlis ($1.75 each) as soft as a pillow and Vada ($1.75 each) that's as crunchy as it gets, Murugan Idli Shop will teleport your tastebuds to the streets of southern India.
Address:: 81 Syed Alwi Rd, Singapore 207660
Telephone: 6298 0858
Opening Hours: 9am to 11pm (Mon – Sun)
7. Gayatri Restaurant
Chicken Dum Biryani ($9.50), served with pappadam, curry, and yoghurt with onions.
Serving hands down the BEST chicken biryani I've had in Singapore, Gayatri Restaurant has built an entire army of loyal customers, by a single dish – Chicken Dum Biryani ($9.50). For those that are confused by the "dum", it simply means that the marinated meat and saffron rice are cooked together instead of separately.
Address: 122 Race Course Rd, Singapore 218583
Telephone: 6291 1011
Opening Hours: 11am to 10:30pm (Mon – Sun)
8. Ananda Bhavan Vegetarian Restaurant
This South Indian restaurant will change your perception of vegetarian food entirely – and you can bet it'll for the better. Some must-try dishes include their Masala Thosai ($3.75) and South Indian Platter ($9), which comes with chapatthi (flatbread), rice, various curries, as well as a dessert.
Source: @sweetnesssg Masala Thosai, topped off with a vada and idli, served with chutney
South Indian Set Platter ($9)
Food here is generally very affordable compared to many other eateries, as they believe in value-for-money food while also ensuring authenticity.
Address: 95 Syed Alwi Road, Singapore 207671
Telephone: 6398 0837
Opening Hours: Open 24 Hours
9. Saravanaa Bhavan
Saravanaa Special Meal $9, Mango Lassi $5.50 (top right), Filter Brew Coffee (bottom right)
Saravanaa Bhavan is another vegetarian restaurant that promises legitimacy in its South Indian cuisine. Once again, you know it's for real when it has 31 outlets across southern India. Make sure you try their Saravanaa Special Meal ($9) – like all the other dishes on their menu, this comes in a portion fit for a king, at fast food prices.
Address: 84 Syed Alwi Road, Singapore 207663 (Opp.to Mustafa Center)
Telephone: 6297 7755
Opening Hours: 9am to 11:30pm (Mon – Sun)
10. Muthu's Curry
Open since 1969, Muthu's Curry has won the Makansutra Award for 2 consecutive years, for their famous Fish Head Curry ($22 small, $27 medium, $32 large). You do not want to skip out on this award-winning Fish Head Curry, especially when Red Snapper is in season!
Source: @lmblau
Served with okra and pineapple chunks, you'll taste hints of tamarind in the thick and rich gravy. The fish head is known to be so soft that it almost melts in your mouth!
Address: 138 Race Course Rd, #01-01, Singapore 218591
Telephone: 6392 1722
Opening Hours: 10am to 10:30pm (Mon – Sun)
Authentic North and South Indian cuisine in Singapore
While we may be familiar with Indian food in Singapore, there's a whole array of other Indian dishes for you to try, that you probably don't even know exists. Make sure to try out both the south and north Indian restaurants listed above, and get a taste of what authentic Indian food actually tastes like!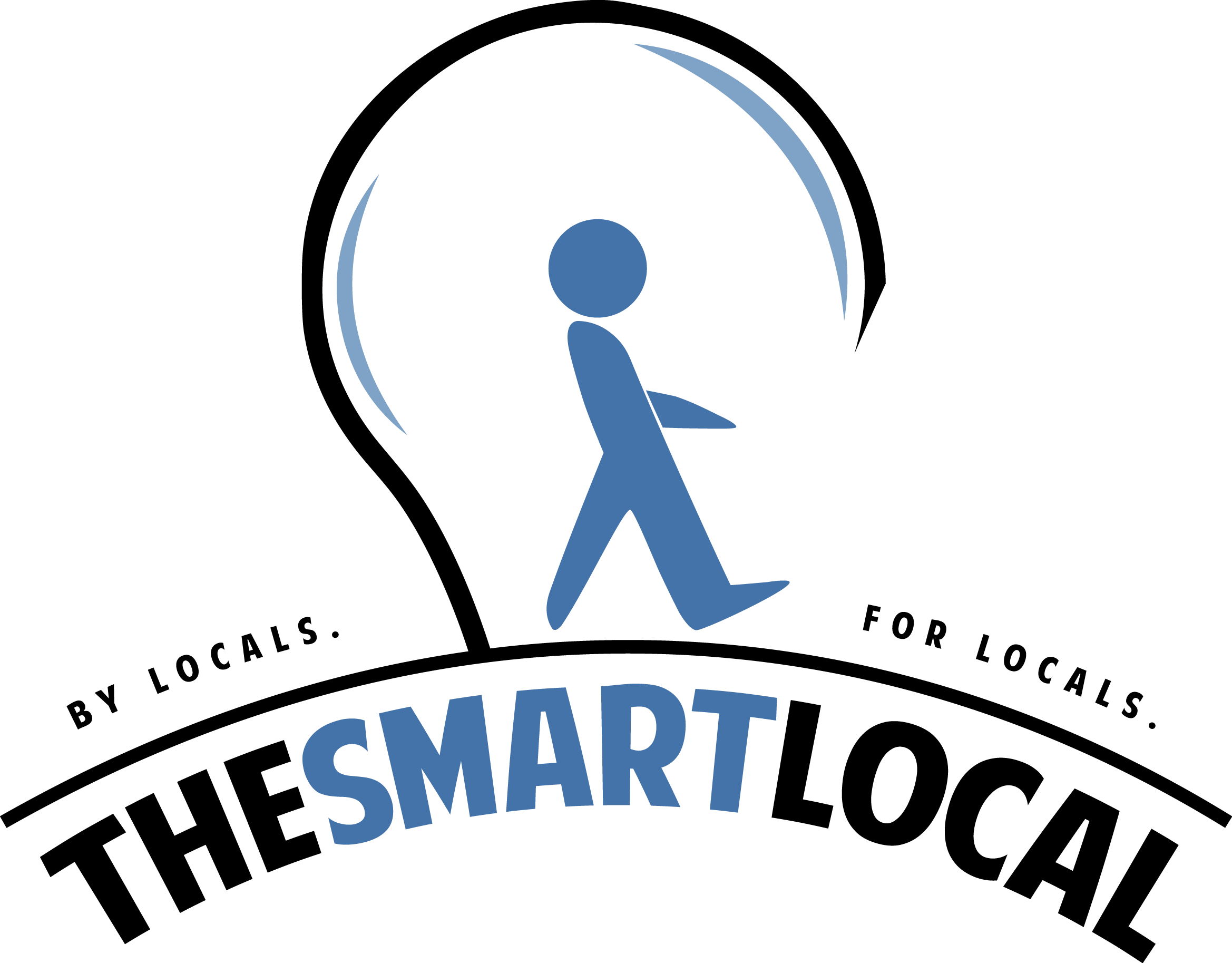 Drop us your email so you won't miss the latest news.