When people talk about canned food, the image that comes to mind is one of processed meat that tastes like cardboard, or rows of cans stored to be eaten during a zombie apocalypse.
But if you're tired of eating out and sick of being made fun of for your cooking skills, we're here to save the day. With just some basic kitchen equipment and ingredients, you can transform canned food into insta-worthy meals on a budget!
Whether you're a university student staying in hall or busy being a couch-potato on lazy weekends, here're 10 dishes you can easily whip up with canned food.
Canned food? Can do!
1. Luncheon Meat Donburi
A donburi is simply a rice bowl with toppings, and this luncheon meat donburi is an easy meal to throw together that will warm your belly and soul on night spent mugging in your dorm. It's much easier than frying up pork for a tonkatsu donburi, and sure widens up the magical things one can do with luncheon meat and eggs.
Here's a fun fact about luncheon meat, specifically Spam – it's so popular in Hawaii, people refer to it as 'Hawaiian Steak'. #TIL.
You can get the mirin and dashi from the Japanese section at supermarkets. Daiso sells chilli flakes or soup stock too, and it'll only cost you $2!.
Ingredients:
4 slices of luncheon meat, cut into strips
1 1/3 cup dashi (Japanese soup stock)
1/4 cup soy sauce
2 tbsp mirin (Japanese sweet white wine) or rice vinegar
1 tbsp sugar
2 eggs
1/2 white onion, cut lengthwise and then into 1/4″ slices
2-4 cups of white rice (depending on your appetite)
garnish: dried chives and shichimi togarashi (Japanese chili pepper flakes)
See the full recipe here.
2. Sardines with chilli and lime
This recipe is mouthwateringly delicious. The perfect combination of salty, spicy and sour, these sardines with chilli and lime can be eaten in so many ways, it boggles the mind.
Serve this flavourful dish with chips for an alternative dip, or spoon it onto toasted bread for a comforting snack. Add carrots, bean sprouts or vermicelli to turn it into an almost Vietnamese-inspired salad.
Here's a suggestion – trying using Capitaine's Sardines in Sambal Sauce to add an extra fiery kick to your salad, or their Sardines in Assam sauce to up the tangy factor.
Ingredients:
2 cans sardine fillets
2 limes, juice and zest
1 red chilli, seeded and minced
2 celery stalks, chopped
4 baby round bell peppers (sweet) or 1 small red bell pepper, seeded and chopped
pinch of salt
1 small bunch of parsley, finely chopped
Get the full recipe directions here!
3. Corned Beef Hash
I don't know about you, but I love corned beef. I also love potatoes. So why not combine the two together? Corned beef hash is an easy one-pan dish that you can throw together for a hearty meal at any time of the day. I'm a massive fan of the charred edges the potatoes get after frying, as well as of the delightful saltiness of corned beef.
Fry up some eggs to go with your hash, or eat it by spooning generous handfuls on some toast. If you like it spicy, try adding some chopped chilli padi to the mix. No matter how you eat it, from personal experience, I guarantee it'll be a delicious way to fill your tummy.
An old friend of mine swears by corned beef hash as a hangover cure. You know what to whip up after a night of partying and drinking.
Ingredients:
2-3 tbsp unsalted butter
1 medium onion, finely chopped (about 1 cup)
2-3 cups finely chopped, cooked corned beef
2-3 cups chopped cooked potatoes
1 chilli padi (optional)
Salt and pepper
Chopped fresh parsley
See the full recipe here.
4. Tuna & Potato Layer
This recipe makes use of canned goods and packet mixes – super convenient! With tuna and cheese for protein, sweetcorn for fibre, and potatoes for carbs, this wholesome assembly hits most of the important food groups.
We usually find tuna in sandwiches, and sweet corn in ice-cream, but this dish puts a different spin on classic canned food ingredients. Layer potatoes with the tuna and sweetcorn mixture for a dish that's not only absolutely scrumptious, but also visually appealing.
Naturally, if you're too lazy to arrange it prettily, just chuck the whole load into your baking dish and mix it around. It'll be a mess, but it'll be a truly delicious mess.
Ingredients:
500g new or salad potatoes, scrubbed and thinly sliced
1 packet savoury white sauce mix
300ml milk
2 x 200g tins tuna in brine, drained
195g tin sweetcorn, drained and rinsed
1 tbsp freshly chopped parsley
75g Cheddar cheese, grated
See the full recipe here.
5. Fisherman's Eggs
Baked eggs are a delightful thing – just imagine silky egg whites and runny egg yolks, paired with salty sardines and the crisp taste of parsley. It's a healthy breakfast for champions that fills you up with a load of protein to start your day.
It's also a great late night snack when you're sick of instant noodles and need an energy boost while pulling an all-nighter. Have it with hot toast for a more substantial meal, spice things up with Tangy Assam sardines. The contrast of flavors and textures is simply divine.
This is an easy one-pan meal, and here's the best part – you can eat it out of the pan you cooked it in. The less washing up that needs to be done, the yummier.
Ingredients:
1 can Capitaine Tangy Assam sardines
Cooking oil
1 shallot
1 clove of garlic
A handful of parsley
Salt
Black pepper
4 eggs
For full recipe directions, click here.
6. Tuna Rigatoni With Sun-Dried Tomatoes
Ah, pasta. The fail-safe, ultimate idiot-proof recipe that everyone falls back on when you want to eat something a little fancy, but can't be bothered to actually put effort into a dish or spend money at a restaurant.
This tuna pasta is so easy to throw together, and is definitely something to keep in your arsenal to whip up if you've got a date to impress. The best part about it is that it's easily customisable – add some mushrooms to the mix, or replace rigatoni pasta with penne or linguine, to make a dish that's uniquely yours.
Ingredients:
250g whole grain rigatoni
1/2 cup shredded Parmesan cheese, divided
1/2 cup sun-dried tomatoes, packed in oil, drained and chopped
1/2 cup chopped fresh parsley, divided
1 tbsp olive oil
2 tbsp lemon juice
2 garlic cloves, minced
1/2 tsp. crushed red pepper flakes
1 can chunk light tuna
See the full recipe here!
7. Chicken & Wild Rice Casserole
I love baked rice- there's something delightful about the gooey cheese and the slightly-burnt crispy edges of the rice that makes me happy every time.
It's something simple to make, especially with ready-made Campbell soups like cream of chicken or cream of mushroom for that creamy boost. This is a recipe that'll still work regardless of what you add to the dish. If you've some leftover chicken meat from last night's dinner, they'll fit right in!
It doesn't have to be a chicken and rice casserole – try using ham, fish or even luncheon meat to add your own twist to this comforting dish.
Ingredients:
450g chicken, cooked and shredded
200g packet wild rice with seasonings, or cooked white rice
1/2 cup sour cream
1 can cream of chicken soup
1 tsp dried onion flakes
1/2 tsp garlic salt
1/2 tsp pepper
See the full recipe here.
8. Stir-Fried Salmon & Green Beans
If you feel like treating yourself, get canned salmon. It's cheaper than fresh salmon, and is an "upgrade" from eating tuna all the time. Just chunk up and toss them in the stir-fry with some vegetables of your choice, and you have a wholesome side dish to go with that bowl of white rice!
It has everything you need for a balanced meal – fibre, protein and awesome flavors that'll leave you wanting more.
Canned salmon is not as common, but Cold Storage has quite a sizeable variety of brands for you to choose from. It's definitely more expensive than other canned fish, but it's a much more affordable way of treating yourself.
Ingredients:
500g salmon fillet, cut into cubes
3 tbsp soy sauce, divided
300g green beans, trimmed & cut into pieces
2 cups mushrooms, sliced
1 tbsp garlic, crushed & divided
1 tbsp ginger, minced & divided
2 tsp sesame oil, divided
1/2 lemon juice
1/4 cup green onion, chopped
1/2 tbsp sesame seeds
See the full recipe here.
9. Sardine Po' Boy
A po' boy is a traditional submarine sandwich, with sloppy fillings that are messy to eat but absolutely delicious to inhale. It's the kind of thing you would eat with your BFFs, but never on a date.
This yummy creation is straightforward with one key rationale – go big or go home. Ingredients like roast beef and lettuce are often sandwiched, but you can improvise. Use spinach instead of lettuce, or a baguette instead of a bun.
Give your po' boy version 2.0 a Singaporean twist with the shiok kick of spicy sambal!
Ingredients:
2 eggs
1 large onion
1 can of spicy sambal Capitaine sardines
Capers
Siracha or hot sauce
Mayonnaise
1 tomato
Cucumber slices
Lettuce
Tomatoes
See the full recipe here.
10. Pork Stew With Potatoes
The canned stewed pork is a common feature in fried beehoon, but you can do other things with it as well – like this potato and pork dish. I know I keep talking about how these recipes are really easy and straightforward, but this is the easiest and most straightforward of all.
Just fry up your potatoes, heat up the stewed pork, and toss it together with seasoning and garnishes. Ta-dah! It's the easiest dish ever, and your mother will be proud.
Here's a suggestion: add some carrots and mushrooms for a stew that you can ladle over rice. One-pot meals are always the best meals.
Ingredients:
2 medium potatoes
1 can ready-to-eat stewed pork
See the full recipe here.
You CAN do it!
You don't have to be a MasterChef, nor do you need gourmet ingredients to whip up a yummy meal. Whether you've got a date to impress, a brain to feed while mugging, or a belly to fill while catching up on your TV shows, these will serve you well.
Canned food can go a long way, and they're more nutritional than you think! Capitaine Sardines, for example, are an affordable source of fishy protein. With familiar flavors we love like spicy sambal and tangy assam, they add a local kick to any dish, completely debunking cooking myth #1 that canned food is tasteless.
With these recipes in your arsenal, say bye-bye to eating instant noodles and paying for overpriced grub. Eat well, and eat happy!
Get all your ingredients for FREE
Capitaine Sardines is available at 54 select outlets of FairPrice Finest, FairPrice & FairPrice Extra, where you can get everything you need to whip up these canned food treats. Better yet, get them all for free by participating in this Facebook contest!
Step 1: Like The Smart Local and Capitaine on Facebook
Step 2: Sharethis post on your profile
Step 3: Comment below and tell us where you can purchase Capitaine Sardines. Remember to tag 5 friends!
Top prize: $300 FairPrice shopping voucher, and a set of Capitaine Sardine Products.
2nd prize: $100 Fairprice shopping voucher + 1 set of Capitaine Sardine products
Consolation prizes: 2 sets of Capitaine Sardine products
That's enough resources for you to make everything on in this article at least three times over!
The contest closes at noon on 14 December 2015 and winners will be announced on 16 December 2015. Go forth and seize the chance to get all the ingredients you'll need to elevate yourself from kitchen failure to kitchen wonder.
---
This post was brought to you by Capitaine.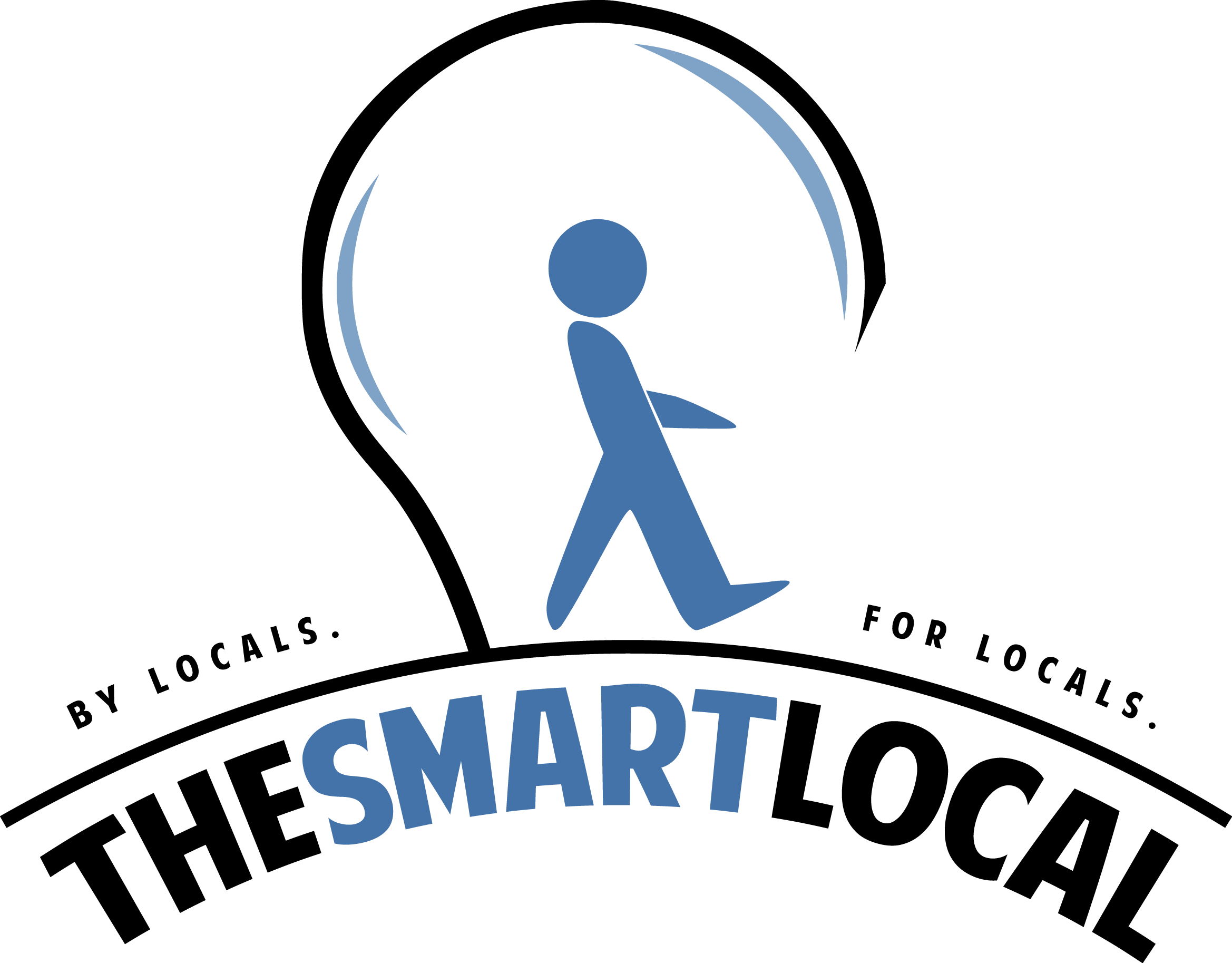 Drop us your email so you won't miss the latest news.