Fun Facts About Iconic Buildings In Singapore
Singapore is an island of amazing architectural wonder, with colonial-style houses, durian-like buildings, and sky-scraping condominiums, just to name a few.
From towering tourist attractions to shopping malls that we walk past every weekend, these buildings are icons of our city's skyline. But while we know they're there, little thought is given to their design and backstories.
Some of these buildings are more than meets the eye, with hidden stories and interesting happenings you never knew about. Here're 10 of them!
Our buildings have their little secrets too
1. Ngee Ann City is shaped like a tombstone
We know Ngee Ann City as the home of Takashimaya, but rumour has it that it was modelled after a Chinese tombstone. The building itself resembles the curved structure of traditional Teochew headstones, and the five flagpoles in front of it are joss sticks. The fountain represents wine as an offering.
Why was it designed this way? One possible explanation is that the building was built on a former cemetery called Tai Shan Ting, and Ngee Ann City was designed in this way in order to appease the spirits who used to rest there. I've heard stories of ghostly encounters that occur in the building late at night, so there may be some truth to this tale.
Update: We heard from Ngee Ann Kongsi that the architect who designed the building never modelled it after a tombstone. It was designed with modernised Chinese character in mind, and and drew inspiration from Western architecture. This tombstone resemblance is a widespread rumour, albeit one that seems to have entrenched itself in our Singapore story. 
2. Hidden octagons EVERYWHERE in Tangs Plaza
Folks familiar with fengshui would know that the number eight is powerful. The Marriott Hotel, an elegant pagoda that seems rather incongruous with the modern steel of the rest of Orchard Road, is an octagonal tower in itself.
Alas, it doesn't end there. At Tangs Plaza, the very landmark of Orchard Road, you'll be able to see octagons aplenty – the flooring, buildings and railings. There's too many to be a coincidence:
The next time you pop by the area, entertain yourself by trying to spot them all. It's like playing Hidden Mickey!
3. The Cathay was once the tallest skyscraper in Singapore
When it was constructed in 1941, The Cathay stood at 83.51m, yet it was the tallest building in Singapore up until 1954. It was once the government's "brain centre" during World War II, occupied by broadcast studios, the Ministry of Economic Warfare and the Royal Air Force. That's a lofty history for a place I only go to for Popeye's and movies.
It may have been revamped, but the facade of our parents' old paktor spot still remains, as did its height. Today, it's hard to imagine that this building was ever a skyscraper.
As a testament to its heritage as one of the first cinemas in Singapore, the Cathay Gallery was built. Bet you never knew about this hidden stash:
Tucked away on the second floor of the building, The Cathay Gallery has memorabilia from the Golden Era of Singapore's film industry. Retro cameras, film reels, set photographs, vintage posters…you name it. Walking into this gallery would make any film buff swoon.
Check this out when you have time to kill before a show!
4. Marina Bay Sands had its very own Philippe Petit too!
Everyone loves MBS. It's where you go to admire the view, lounge in the Infinity Pool, and generally feel like a baller. It's one of the tallest buildings we know, but I'm sure nobody can imagine trying to cross from one tower to another on a tightrope.
In episode 9 of the 25th season of the Amazing Race, the teams arrived in Singapore…and had to do just that.
You know how Philippe Petit crossed between the Twin Towers in America in 1974? Well, this is our Singaporean take on that particular death-defying stunt, and it would make even the bravest weak in the knees.
Imagine taking small, tiny steps on a swaying rope, with a vast expanse of nothingness between you and the ground. Just picturing it makes me feel like fainting.
5. A lighthouse used to sit atop Fullerton Hotel 
Many people know that Fullerton Hotel was once home to the General Post Office and the Chamber of Commerce, but did you know that it served as a beacon to ships coming to port as well? The lighthouse was constructed in 1958, and guided mariners to shore till 1979.
It may have been removed decades ago, but here're 9 surviving lighthouses that have stood the test of time.
Another fun fact about Fullerton Hotel is that it used to be Mile Zero – a way of measuring distances before using kilometres as a metric. Clearly we took a leaf out of the Romans' books – you know how they say all roads lead to Rome? All roads in Singapore led to the Fullerton, until the modern road system was implemented.
6. Reflections at Keppel Bay was built on a former shipyard
This swanky property located on Keppel Island is pretty much the Stark Tower of Singapore.Did you know its designer is the same man who conceptualized the 9/11 World Trade Center Memorial?
Reflections at Keppel Bay is a classic example of functional curves, with it's stylish design that combines form and function all in one.
Source
But before Keppel Bay became the high-end pinnacle of luxury waterfront living it is now, it was an island of shipyards that served Keppel Harbour. In fact, before Keppel Island became industrialised, the island was known as Pulau Hantu (Ghost Island) until Keppel Shipyard took over and renamed it!
7. 1-Altitude is the ultimate one-upper of the CBD area
Buildings in Singapore cannot be higher than 280m, due to air traffic control restrictions. Indeed, three buildings are tied for the title of Singapore's tallest at 280m, namely UOB Plaza One, One Raffles Place and Republic Plaza.
However, 1-Altitude, located on the top of One Raffles Place, claims that they're 282m above sea level. This begs the question – where did that extra 2m come from?
Some speculate that it might have been the trees planted on the rebel's rooftop bar. I guess it'll remain a mystery, but if it's true…kudos to a truly kiasu attempt to one-up its neighbors.
8. Our public housing has the world's longest sky garden
Here in Singapore, we want to be number one in everything.
Not only did we clinch a Guinness World Record with the largest vertical garden in Singapore, we top the list of the longest gardens in the sky horizontally.
The Pinnacle@Duxton, a.k.a the mother of all public housing, is one of the most iconic buildings in Singapore. People flock to the Pinnacle@Duxton in order to get a panoramic, unobstructed view of our sunny island.
People recognise it as one of the icons of HDB, but did you know that the sky gardens, located at the 26th and 50th floors, are 500 m in length each, and have the honour of being the world's longest gardens in the sky. Neat, huh?
In order to enjoy the view from Duxton, members of the public have to pay a $6 entry fee at the MA Office at Block 1G. But it's a small price to pay for a beautiful view of our Singapore skyline, and it also makes a pretty snazzy #OOTD spot.
If you're interested in other gorgeous high-rise #OOTD spots, we have the perfect guide for you.
9. Ocean Financial Centre has the highest solar panels in Southeast Asia
Ocean Financial Centre is built on the site of the former Ocean Building, which was home to the Straits Steamship Company – the first shipping company to operate in Singapore. Previously, only European-owned companies plied the port. #supportlocal, y'all.
Ocean Financial Centre is a testament to our industrious past as a busy port. The roof of the building slopes at a 19-degree angle, designed with a maritime theme in mind to honor its history. Doesn't the top of the building look a little like a sail to you?
Ocean Financial Centre also has the tallest solar panel system in Southeast Asia – at 245 metres above ground. Just look at the picture above – they cover over 400 square metres up high!
Now, Ocean Financial Centre is a bustling hub that's home to many businesses, standing along Collyer Quay as a testament to both great design and function, while paying homage to the legacy of the land it stands on.
10. Our National Stadium is the largest dome in the world 
The Pantheon in Rome is the largest unsupported dome in ancient history, and the National Stadium is our modern take on this particular marvel.
Affectionately referred to by my grandmother as "the bird nest", the National Stadium is the site of everything from soccer matches to sell-out concerts, a thriving hub of activity that has something for everyone.
But here's the kicker- it's the largest unsupported dome in the entire world, with a diameter of 310m. That's nearly as long as 52 fully-grown giraffes stacked on top of each other! The Singapore Flyer could probably fit within the National Stadium if we laid it on its side.
It's larger than the Cowboys Stadium in Texas and the Louisana Superdome in New Orleans, and it's a sign of Singapore being bigger and better than ever.
Wow your friends with these building facts
It's amazing to see just how the Singaporean architecture scene has changed over the years. The Cathay may have once been the tallest building in the country, but now that title has changed hands multiple times, with brilliant skyscrapers like the Marina Bay Residences decorating our skyline:
The next time you walk past these structures with your friends, share with them the little secrets our buildings have. I've often admired the impressive figure of Ocean Financial Centre while walking around Collyer Quay, but I didn't realise the history it stands on.
Many buildings follow the philosophy of 'thinking unboxed' – having gorgeous design, while also being fully functional and fulfilling every need we have. Our buildings are more than just concrete and steel- they've got their own little stories that make them unique, just like you and me.
This post was brought to you by Keppel Land.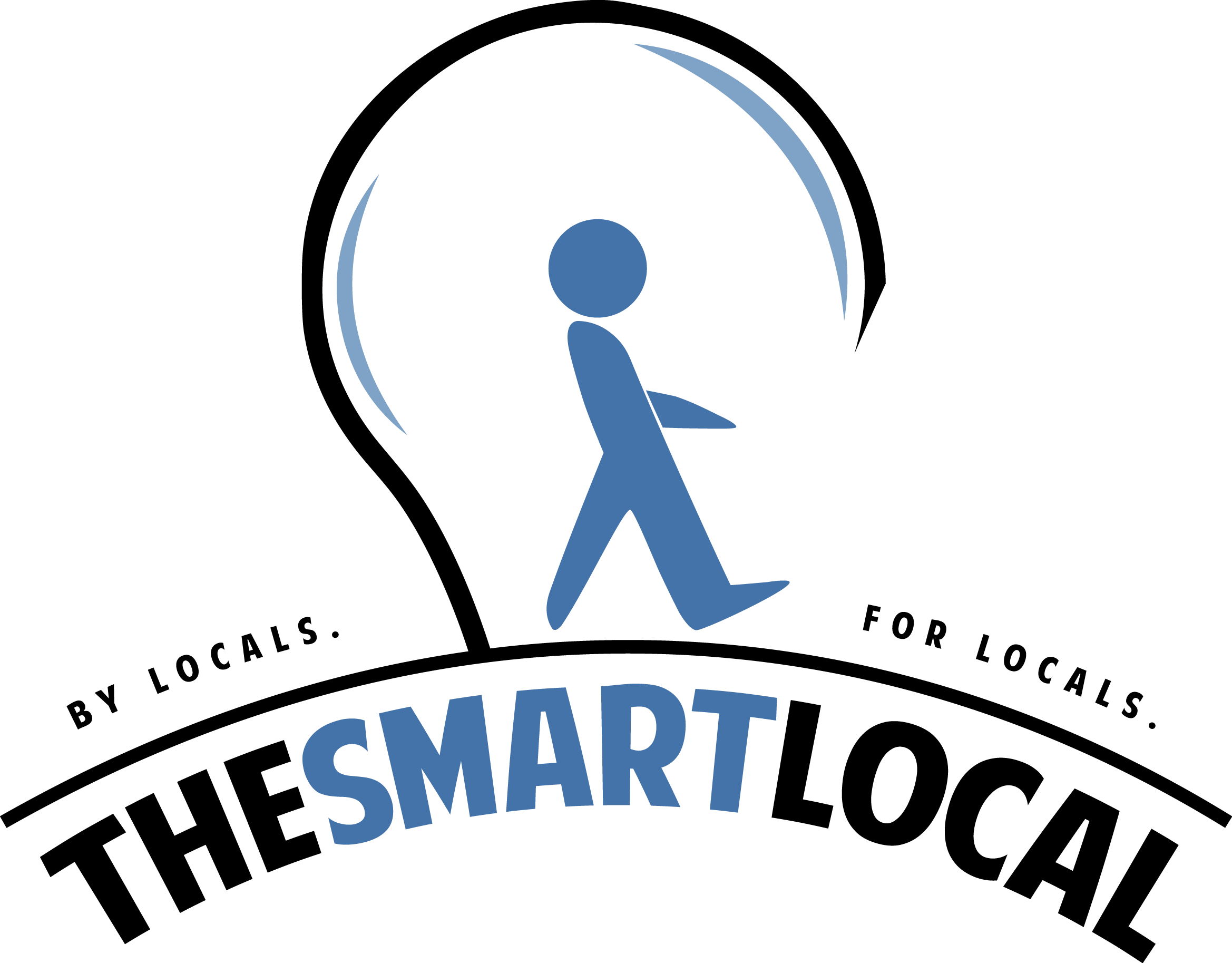 Drop us your email so you won't miss the latest news.