Food Lover's Paradise

Source
Singapore is a foodie's paradise. Our chicken rice, chilli crab, roti prata, and nasi biryani are world-famous, and getting down and dirty at hawker centres is a national pastime. But every once in a while, we deserve to indulge in a free flow of the best. The very best. A comfortable air conditioned setting, great company, and all the food you can eat – there's nothing more you can ask for.
Better still, do your research right, and armed with the right credit card, you'll make incredible savings. But more on that later. Here are the 10 best hotel buffets in Singapore where you can eat to your heart's content. Don't forget to bring your Tupperware containers to pack extras home*!
*Just kidding – please don't do that.
1. Cafe Swiss @ Swissôtel the Stamford
There's a simple reason this one comes top of the list – diners are entitled to 1-for-1 for lunch buffets from Mondays to Wednesdays and 50% off dinner buffets from Wednesdays to Saturdays with any OCBC Debit or Credit Card! You'll get to share your costs with a homie, so you can enjoy more of the international buffet with half of the pinch on your wallet! When you're there, try their Crispy Pork Knuckles and Bistro Turkey Club – we hear they're to die for.
Good ol' chocolate fondue too mainstream for you? Then have a taste of Cafe Swiss' Swiss cheese fondue. Best enjoyed with bread, sausages, potato wedges, and healthy greens! You could even try a sample of their blue cheese here, if you have a strong stomach and are up for something new.
Price: $90++/adult (CAFÉ Swiss Festive Dinner Buffet Menu)
Address: Café Swiss, Swissôtel the Stamford, Level 2, 2 Stamford Road, Singapore 178882
Tel: 6431 6156
2. Basilico @ Regent Singapore
Buffets are aplenty in Singapore, but how often do you actually get an Italian buffet? Basilico at Regent Singapore combines the luxury of fine dining with the cheerful indulgence of your usual buffet, bringing to you authentic Italian cuisine.
Tuck into a warm serving of tiger prawn risotto or a hearty helping of roman-style Roasted Pork Belly with perfectly-crispy skin. They also serve up droolworthy pastas and a huge selection of hams, cheeses and other antipasto dishes. Most of them are imported directly from Italy, guaranteeing you 100% authentic flavour. I'm drooling already.
Basilico is also known for their desserts. With an impressive array of cakes, tarts, gelato, and more, it's a sweet ending to any meal.
Price: S$50++ (Weekday lunch buffet), $58++ (Saturday lunch buffet), $92++ (Sunday Brunch Buffet), $82++ (Daily Semi Buffet Dinner)
Address: 1 Cuscaden Rd, 2nd Floor, The Regent Singapore, Singapore (249715)
Tel: 6725 323
3. Mikuni @ Fairmont Singapore
Make no mistake, Mikuni is no run-of-the-mill Japanese buffet restaurant – simply because they have 3 master chefs at your service. The 3 sous chefs take charge of a style of Japanese cuisine each – teppanyaki, sushi, and robatayaki. You can even watch the culinary experts working their magic while you're picking your food.
The Australian tenderloin topped with garlic soya sauce is a favourite at Mikuni, perfect with a sip of sake. Talk about food fit for a king.
Specially procured from sub-prefectures of Sapporo, Tokachi, Rishiri and Hakodate, the sashimi on offer here is fresher than 90% of the Japanese buffet restaurants in Singapore.
Just look at that beautiful marbled tuna belly. *drools*
Here's a tip: if you have an OCBC Credit or Debit card, you can get 15% off your food bill at Mikuni till 30 Apr 2016! Time to indulge in some Japanese delights.
Price: $68/adult (Mikuni Robata Lunch OR Teppan Lunch)
Address: Mikuni, 80 Bras Basah Road, Level 3 Fairmont, Singapore
Tel: 6431 6156
4. Xin Cuisine Chinese Restaurant @ Holiday Inn Singapore Atrium
It's hard to find good Chinese fare these days, as the famous – and good – ones are always too crowded. Xin Cuisine Chinese Restaurant is one of few buffet restaurants that offers a quiet environment while remaining respectful to the food.
The restaurant's take on pork ribs is simply amazing. The succulent Barbequed Pork Rib With Special Plum Sauce is the chef's signature, and it's not difficult to see why. It's tender, and the plum sauce punctuates the dish with a slight hint of spiciness!
Price: $40++/Adult (Lunch Menu)
Address: #04-00 317 Outram Road, Holiday Inn Singapore Atrium, Singapore 169075
Tel: 6731 7173
5. Pontini @ Grand Copthorne Hotel
Mamma mia, this stuff is delicious! Pontini is another Italian buffet in town, and stepping into the restaurant will make you feel like you've stepped right into Italy.
Tuck into marinated octopus salad, Scottish salmon and oysters. You can also stuff your face with their assortment of cheeses, and watch their chef prepare foie gras before your eyes at their foie gras station. It's a feast for the eyes, as well as your mouth. Nothing beats a piping-hot serving of melt-in-your-mouth goose liver.
You could get customisable pizzas baked fresh from the oven, with toppings like ham, olives, and mushrooms. For the pasta lovers out there, you can design the pasta dish of your dreams. Want a plate of squid ink pasta in a tangy tomato sauce with mussels and wild mushrooms? Sure, it's coming right up!
Don't forget to stop off at their dessert counter, piled high with the most sinful treats, to make your meal one to remember.
Price: $58++/adult (Pontini Italian Buffet)
Address: Grand Copthorne Waterfront Hotel Level 2, 392 Havelock Road, Singapore 169663
Tel: 6233 1100
6.The Line @ Shangri-La
If you want an international buffet that screams "INDULGENCE", this is the place to go. Located at the five-star Shangri-La hotel, this is the epitome of the decadent life.
Serving up a huge array of scrumptious delights ranging from sashimi to roasted meats to satay, The Line has something for even the pickiest eaters.
Sink your teeth into a thick slice of their 48-Hour Slow Roasted Wagyu Beef Leg with Mustard Crust, slurp up laksa and prawn mee, or stuff your face with their wide selection of cold cuts and seafood. The lobster looks particularly delicious.
Now if you're really into decadence, why not sample their different styles of foie gras? Paired with everything from figs to yuzu and even chocolate chips, this is how you live the life.
Price: $62/adult (Lunch buffet, Mon – Fri), $72/adult (Lunch buffet, $72), $108/adult, and $158/adult, with free-flow booze (Sunday brunch), $79/adult (Dinner buffet, Mon, Wed, Sun), $92/adult (Dinner buffet, Fri & Sat)
Address: 22 Orange Grove Rd, Shangri-La Hotel, Singapore 258350
Tel: 6213 4275
7. Edge @ Pan Pacific Singapore
The one thing that separates Edge from all the other buffets is the fact that they have a grand total of seven open kitchens. You know what this means – food served up fresh and piping hot. If you're the kind of person who lurks around the buffet counter waiting for a fresh serving to be put out, well, you won't have to wait long here at Edge.
As with all international buffets, it serves up a grand feast of cuisine from places as varied as Thailand and Australia. From sashimi to pizza to tomyum soup, you're spoilt for choice. P.S: we hear their laksa is really good – people go back for seconds and thirds.
Their dessert counter is a sight to behold as well, featuring cakes and kuehs and a myriad of treats to end your meal on a sweet note.
Price: $48++ (Lunch buffet, Mon – Sat), $68++ (Dinner buffet, Sun – Mon), $78++ (Dinner buffet, Tues, Fri and Sat), $88++ (Dinner buffet, Wed and Thur), $178++ with free-flow champagne (Sunday brunch)
Address: Level 3, The Pan Pacific Hotel Singapore, 7 Raffles Boulevard, Singapore 039595
Tel: 6826 8240
8. Princess Terrace @ Copthorne King's Hotel
Princess Terrace is Singapore's best loved Penang cuisine hideout since the 70s, with regulars making frequent returns to remind themselves about mouth-watering authentic Penang delicacies such as Penang laksa, prawn noodle, kueh pie tee, duck thigh mee sua, and a delightful array of nyonya kueh.
There's something about the food and atmosphere here that makes it such a sweet spot for dining out!
Price: Buffet Lunch $46.80++/Adult; Buffet Dinner $51.80++/Adult
Address: 403 Havelock Rd, 169632
Tel: 6733 0011
9. Szechuan Court & Kitchen @ Fairmont Singapore
Szechuan Court & Kitchen is an oasis of charm and elegance, mostly because it has served up sumptuous Szechuan and Cantonese dainties in Singapore for over a decade. With a DIMSUM BUFFET on offer here, it's a wonder so few people know about Szechuan Court & Kitchen. You'll need to try their Eight Treasures Tea, which goes really well with the dimsum!
OCBC card members rejoice – from 3 Feb – 30 Apr 2016, you'll get 15% off all a la carte food orders. Time for a spicy Szechuan feast.
Price: $48++/Adult for Ala Carte Dim Sum Buffet: Saturday, Sunday & Public Holiday – 12:00pm to 2:15pm
Address: 80 Bras Basah Road, Level 3 Fairmont Singapore, Singapore 189560
Tel: 6431 6156
10. Spice Brasserie @ ParkRoyal
Get any tourist to ask a random local for a dish recommendation and chili crab is one of the first things that will come to mind. The bummer is that crabs are by no means cheap, and good ones are hard to come by. Worse still, the price of crabs can be astronomical, making it a rare indulgence.
Fortunately, nestled in central Singapore is Spice Brasserie at ParkRoyal, dubbed the "crab buffet place". You'll be blown away by the variety of crabs here, ranging from soft shell crab to the Salted Egg Yolk and Butter Crab which everyone goes bonkers over.
If you're feeling adventurous, try the Stewed Kimchi Crab, which is a great blend of Singapore and Korea.
Price:
Battle of the Crab Dinner
Thursday to Saturday: $60++/Adult
Taste Of Asia Dinner
Sunday to Wednesday: $48++/Adult
Address: PARKROYAL on Kitchener Road, 181 Kitchener Road, Singapore 208533
Tel: 6428 3160
All the food you can eat!
With all these sublime buffet offerings on offer, you'll definitely have more entries to add to your makan bucket list! And with OCBC 365 Card, you now have the chance to satisfy your inner foodie, yet save big while you're at it – OCBC 365 Card holders are entitled to savings at these buffets from 15% off the total bill all the way to 1-for-1 deals!
Not only that, the OCBC 365 Card gives you up to 6% cashback on hotel dining and restaurants islandwide till 31 March 2016.
To many great feasts in 2016!
---
This post was brought to you by OCBC 365 Card.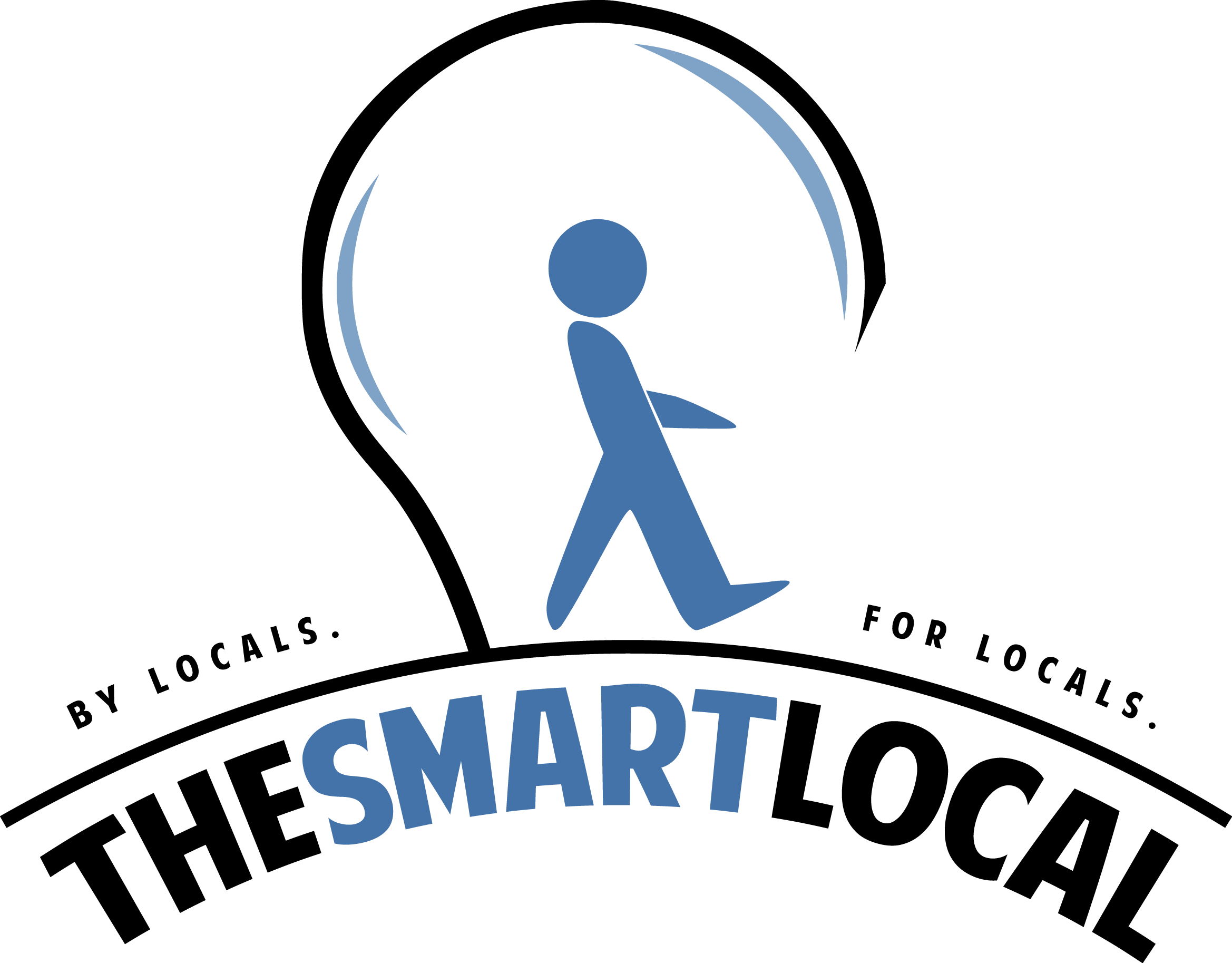 Drop us your email so you won't miss the latest news.