Hong Kong like never before
I was recently in Hong Kong, and it's a city I can keep coming back to. There's always something new to explore, to eat, another new hidden gem to unearth in a cosmopolitan city that just keeps changing.
We're all familiar with the usual tourist haunts in Hong Kong. But there's a hidden side of Hong Kong that few know about – whether it's an alternative look at spaces we regularly frequent, or indeed actual places tucked away like a precious secret, there's so much more to the city than just theme parks, bustling crowds, and good food.
Here are 10 hipster sides of Hong Kong that are totally different from the norm. Trust me – they're pretty radical.
1. Street Art
Walking the streets of Hong Kong, it's hard to miss the incredible graffiti-style art that lines the alleys and roads, covering walls with a riot of brilliant colour.
There's street art to be found almost anywhere in the city, but SoHo, located along the Central- Mid Levels Escalator near Central, is home to some of the most brilliant pieces. Take a walk through the streets of Hong Kong, and keep your eyes peeled for some truly gorgeous paintings that'll make you glad they're on the street for everyone to enjoy.
But I understand – trying to track down beautiful pieces of street art can be like finding a needle in a haystack. If you happen to be visiting the city in March, also known as Hong Kong Arts Month, sign up for Klook's SoHo Gallery Walk. Not only will it take you through the most impressive aspects of Hong Kong's street art, it'll also bring you on a tour of all the museums and galleries in SoHo, gearing up for the greatest celebration of the arts in the Pearl of the Orient.
Find out more about Hong Kong Arts Month here.
SoHo
Nearest MTR Station: Central
2. Sai Wan Swimming Shed
Hidden in the western edge of Hong Kong Island, Sai Wan Swimming Shed looks like something out of a romance movie. The long platform leads out to the sea, and it makes for an intoxicating sight – the vastness of the ocean, the crashing of the waves, and the vibrant blue of the sky all make for a magical experience.
While it's off the beaten track, it's undoubtedly worth the journey. It's the perfect place to just sit back and bask in the beauty of the ocean, as well as to take the most glamorous #ootds to make your IG feed the envy of everyone else. With a backdrop so pretty, you may take enough photos to last you a year.
Do note that while it's called Sai Wan Swimming Shed, it's not recommended to actually swim here as it's connected to Victoria Harbour, one of the world's busiest ports!
You can get to Sai Wan Swimming Shed by walking along Victoria Road from Kennedy Town MTR until you see a red and white sign. Alternatively, you can take a cab from the station.
Sai Wan Swimming Shed
Nearest MTR Station: Kennedy Town
3. Sha Tin Cycling
If all the dimsum you've been eating while in Hong Kong is making you feel guilty, worry not – just work it off by cycling down one of the most picturesque cycling tracks ever.
Not many people associate Hong Kong with cycling, largely because the island is better known for being mountainous, but their cycling tracks that connect Sha Tin to Tai Po are a work of art. If you cycle all the way – a journey that's 16km long – you'll see different aspects of Hong Kong.
From the ultra-modern Hong Kong Science Park that's home to numerous science and technology developments, to the beautiful panorama of Tolo Harbour, it's worth all the butt aches and sore muscles that are inevitable with any long bike ride.
Bicycles can be easily rented from various shops located near Sha Tin or Tai Wai, and while rates differ, you can expect to pay around HKD40 (SGD7.12) for a whole day rental. That's right – there's no need to cycle like a maniac in order to get back to the shop within the time limit! You can afford a leisurely cycle, and appreciate the beauty of this often overlooked part of Hong Kong.
There are other cycling routes in Hong Kong, such as heading from Tai Po to Tai Mei Tuk, and for the more adventurous souls, the Tai Lam Mountain Bike Trail would be an exciting challenge.Check out all of Hong Kong's cycling routes here!
Sha Tin to Tai Po Cycling Track
Nearest MTR Station: Sha Tin or Tai Wai
4. Dragon's Back Hike
If cycling isn't your thing and you're more comfortable getting around with your own two feet, embark on an 8.5km hike across the back of a mythical creature. Okay, there isn't a real dragon lying beneath Dragon's Back Trail, but this particular hiking trail is a path worth taking. Named as such due to the path rolling along the ridges of for Shek O Peak to Wan Cham Shan, it's a wonderful experience.
Boasting an incredible view of Hong Kong's coastal scenery, as well as of lush greens and dirt paths that call to mind Indiana Jones-esque adventures through a forest, Dragon's Back is a hike that's both exhausting and fulfilling. The trail culminates with the Shek O Peak, which at 284m high, provides a panoramic view of Hong Kong like you've never seen before.
It's a natural kind of beauty, something vastly different from the buzzing metropolis that is the city, and one that'll take your breath away.
Do take note that there are no replenishing stations along the way, so be sure to stock up on food and water before starting on the trail! To get to the start of the trail, take Bus 9 from the Shau Kei Wan Bus Terminus to To Tei Wan, Shek O Road.
Get more information on the trail here!
Dragon's Back
Nearest MTR Station: Shau Kei Wan
5. Kowloon Walled City Park
Tucked away in the quiet suburbs of Lok Fu, the Kowloon Walled City Park is an oasis of idyllic calm in a busy city – it's easy to forget you're even in a thriving metropolis. But this serene space has an intriguing past – it was a lawless Walled City that was rife with vice up until the late 1980s, when the government intervened.
Now, it's an incredibly picturesque park filled with beautiful pavilions, lush greenery, and even a scenic waterfall where you can just sit and enter a state of meditative calm. There are also exhibitions and photo galleries on the history of the Walled City – it's an interesting slice of history, and one that few know about.
Plus, the park is so calm and beautiful, it's the perfect place for taking gorgeous photos that'll make people question whether you're really in Hong Kong. You're welcome.
Kowloon Walled City Park
Address: Tung Tsing Road, Kowloon City, Kowloon
Nearest MTR Station : Lok Fu
Opening Hours: 6:30 am – 11:00 pm
Tel: +852 2716 9962
Website
6. Broadway Cinematheque
If you're an indie film buff, head down to Broadway Cinematheque in Yau Ma Tei. It's played host to a series of film festivals, such as the Asian Film Festival and the Korean Film Festival, as well as retrospective programmes that introduce the works of François Truffaut and Yamada Yoji to a new audience.
Broadway Cinematheque shares their space with Kubrick, a bookstore-cafe that serves up food, novels, magazines, and even films on their menu. Sit back and relax with a cup of joe, or wander the shelves looking for a book that tickles your fancy – it's sure to be a fascinating experience.
Broadway Cinematheque
Address: Prosperous Garden, 3 Public Square Street, Yau Ma Tei, Kowloon
Nearest MTR Station: Yau Ma Tei
Tel: +852 2388 0002 (General Enquiry) +852 2388 3188 (Ticketing Hotline)
Website
7. Traditional Hong Kong Junks
Everyone knows about taking the Star Ferry across Victoria Harbour, but if you want to experience Hong Kong in classical, cultural style, book yourself a ride on a traditional junk.
There are three main companies operating Chinese junk ride across Victoria Harbour, but the most authentic of them all is Duk Ling. It's an actual junk that was used by fishermen plying their trade, and was restored in the 1980s to become the passenger vessel it is today. With its signature red sails and old-fashioned wooden exterior, a ride on this vessel will transport you back in time to an era when these boats ruled the seas.
If you want a more luxurious journey, try sailing on the Aqua Luna. While not a traditional junk like the Duk Ling, it offers a "hop on hop off" service at 4 stops on both sides of Victoria Harbour, as well as a top deck lined with comfy, cushioned sofas and cocktails on offer. Talk about living the high life.
8. Nature Parks & Reserves
Most people assume that Hong Kong's a city of concrete and steel, but it's got a hidden side to it – nature parks and reserves that are teeming with wildlife and natural formations.
Head over to the Hong Kong Global Geopark Of China to check out some weird and wonderful geological formations, like hexagonal volcanics structures and rock columns, art created by the elements.
And if you're interested in spotting some wildlife, visit the Mai Po Nature Reserve. Home to 380 different species of migratory birds, you'll be able to see these feathered creatures in action, preying on the fish and shrimp in the wetlands. There are also other animals in the area, like mudskippers and otters, so keep your eyes peeled!
There are several other nature reserves in Hong Kong – check out this list of where you can go to experience a more rugged side of the city!
Hong Kong Global Geopark Of China
Address: Sai Kung Waterfront Park, Wai Man Road, Sai Kung, New Territories
Nearest MTR Station: Diamond Hill
Tel: +852 2394 1538
Website
Mai Po Nature Reserve
Address: Mai Po, Yuen Long, New Territories
Nearest MTR Station: Sheung Sui
Opening Hours: 9:00 am – 5:00 pm
Tel: +852 2526 1011
Website
9. PMQ
For the artsy souls among us, PMQ is an artists' village of sorts located right smack in the middle of bustling Hong Kong Central. A former police building (PMQ stands for 'Police Married Quarters'), it's now a hub of creativity, supporting local brands and designers.
There's plenty to do at PMQ – explore exhibitions featuring works by talented artists, or participate in hands-on workshops that'll leave you feeling like Van Gogh. They also frequently have art markets and performances, as well as art installations within the compound – be sure to check out their website to find out about all the latest happenings!
There are also plenty of restaurants and cafes in PMQ, so you can easily grab a bite while exploring this trendy and vibrant space where creativity blooms.
As part of Hong Kong Arts Month, there's an intriguing exhibition happening at PMQ – Hong Kong on Steps. Transforming an everyday necessity into a work of art, it's something pretty fascinating that proves you can find art everywhere.
PMQ
Address: 35 Aberdeen Street, Central, Hong Kong
Nearest MTR Station: Central or Sheung Wan
Tel: +852 2870 2335
Website
10. Art Museums
I've long held the belief that the best way to get to the roots of a city is through its museums, and the Hong Kong arts scene is home to many.
Aside from the main Hong Kong Art Museum, which is currently under renovation, there are plenty of other museums to explore in the city. Film buffs will have a blast at the Hong Kong Film Archive, home to cameras, posters, and many other relics of Hong Kong's illustrious movie industry, whereas connoisseurs of ancient artwork will enjoy the exhibitions available at Hong Kong University.
There's even the Hong Kong Arts Centre, home to the Pao Galleries. The Pao Galleries often house world-class exhibitions of arts and crafts, and feature all sorts of art, from contemporary paintings to sculpture.
Christie's, the world's largest fine arts auction house, is also holding their inaugural First Open in Hong Kong – an experience that's sure to be utterly riveting.
Check out the full list of Hong Kong's art museums here!
Explore the hidden sides of Hong Kong
These are parts of Hong Kong that no one really knows about, diamonds in the rough that make for an incredible adventure. It's a place that keeps on giving – whether you're fascinated by the wonders of nature, or interested in the vibrant arts scene of a busy city, there's always something new to discover.
And if you're heading down to Hong Kong this March, you can see how Hong Kong changes during the Hong Kong Arts Month. Every March, Hong Kong transforms into a celebration of all things artsy and creative. From seminars to exhibitions, opera to ballet, Hong Kong Arts Month has something for just about everyone.
Courtesy of Art Basel.
Aside from Klook's SoHo Gallery Walk, be sure to pay a visit to Art Basel and Art Central. These art shows present an intriguing selection of artwork from all around the world, but especially within the Asia-Pacific Region, a display of fine art and skill.
And if performing arts are your jam, the 44th Hong Kong Arts Festival would be one heck of an experience. Catch performances of the Shakespeare's classic, Macbeth, or witness a retelling of Sleeping Beauty through ballet. With shows that run the gamut from orchestra to theatre, you're spoilt for choice.
There are even traditional art forms on display, like Chinese opera and dance, as well as art right on the streets, with beautiful buildings rich in heritage. The next time you're strolling down the street, open your eyes and take a look at your surroundings. Maybe there's art right around the corner!
The next time you visit Hong Kong, consider going off the beaten track to explore these hidden, hipster sides of Hong Kong. It'll be an experience to remember.
---
This post is brought to you by the Hong Kong Tourism Board.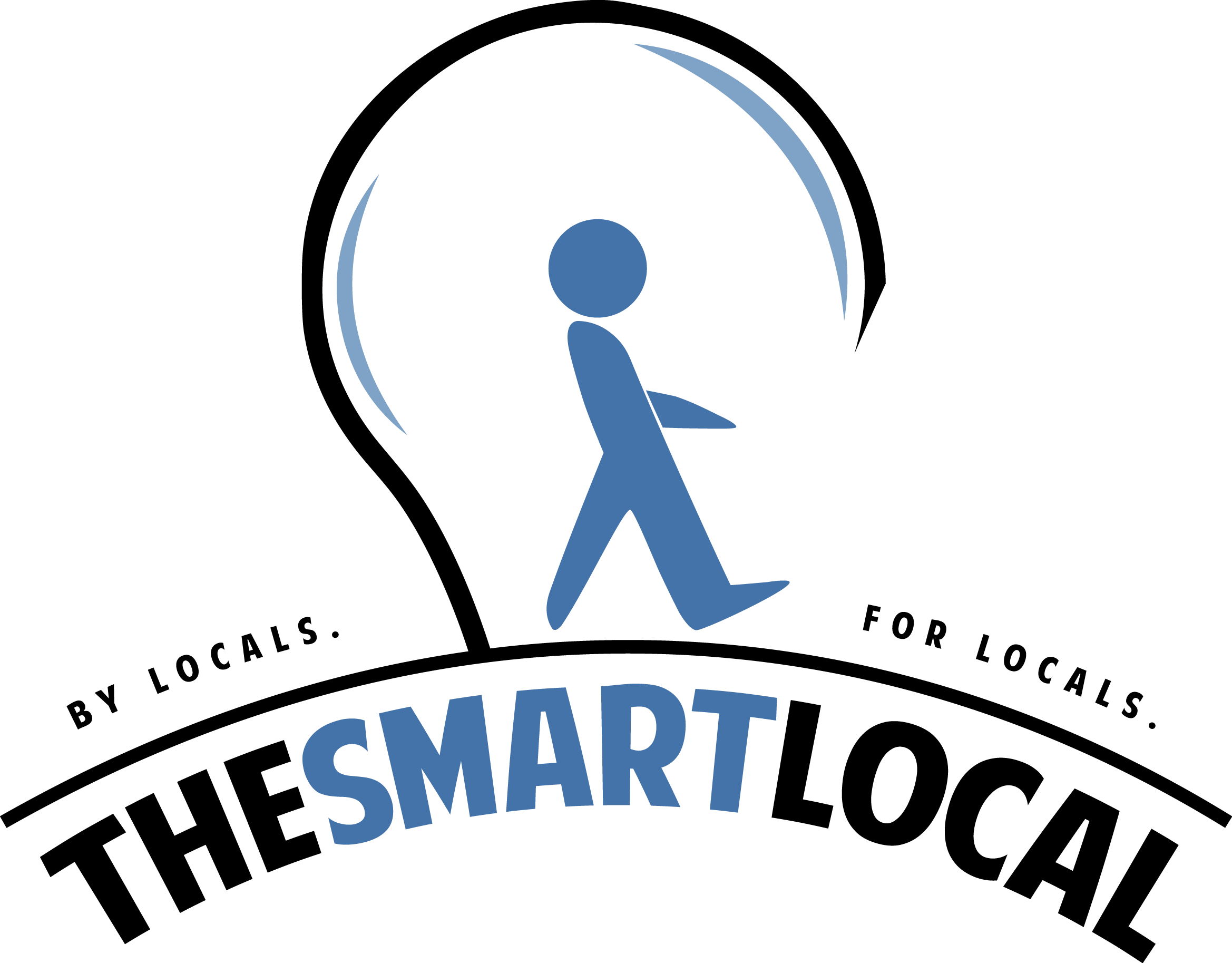 Drop us your email so you won't miss the latest news.