Australia's Hidden Gems 
Image adapted from: Love Cabins
Most of us have been to the Land Down Under before – be it for a family trip back in the 90's, or a grad trip with our friends – and we think we've seen it all. But besides the total IG beach goals that is Bondi Beach and the awesome graffitied alleyways of Melbourne, Ozzie's major cities still have many stones left unturned.
If you're eyeing a getaway down under, you can start your holiday planning with Jetabout Holidays' travel packages from just $456 – complete with flexible itineraries and schedules that can be tweaked to your preference. All you'll have to do is turn up at the airport!
Plus, read on to find out how you can score $20 worth of Grab Credit!
So put on your adventure cap and get your cameras ready, 'cause we've rounded up 14 'new' places to venture to with your mates – even if only for a couple of days:
Sydney
From the iconic Sydney Opera House and Darling harbour, to the sandy beaches of Bondi and Coogee, we've all "been there, done that". But camping out in a secret treehouse and risking it all for the 'gram? Now that's how you can one-up everyone else's Australian holiday.
1. The Wollemi Wilderness Treehouse
Image adapted from: Love Cabins
Channel your inner Tarzan and surround yourself with a treetop view at Love Cabins' Wollemi Wilderness Treehouse (from SGD 329 a night). Located just a 90-minute drive away from Sydney's city centre, the treehouse offers a stunning and unobscured view of the Blue Mountains and Bowen's Creek's gorge.
Even bathing is a unique experience here, with a completely glass-enclosed shower area – don't worry, way up there, nobody will be able to sneak a peek!
The interior of the Enchanted Cave will make you feel like a luxurious caveman. Image credit: Love Cabins 
Love Cabins also has other accommodation options that are equally unique, if you rather stay more rooted to the ground – there's the Enchanted Cave, and the Love Tee Pee.
The Love Tee Pee is sure to make you feel like Pocahontas. Image credit: Love Cabins
Note: The exact location of the cabin will be sent to your email along with directions once your booking is confirmed. 
Love Cabins
Address: 88 Bulgamatta Road, Bilpin NSW 2758, Australia
Website
2. Figure Eight Pools
Image credit: @arezou_qmz
This one's for all the seasoned explorers out there – hidden inside the Royal National Park, an hour's drive from the city, are Sydney's Figure Eight Pools that are a breathtakingly beautiful geographical spectacle.
Image credit: NSW National Parks and Wildlife Service
Only accessible during the low tide, a challenging 3-hour hike across slippery rocks is required just to catch a glimpse of them. Surf conditions there change pretty quickly, so make sure to check all the safety boxes before heading down, and keep away from the rock edges when you're there!
Figure Eight Pools
Address: Royal National Park Trail, Lilyvale NSW 2508, Australia
Opening Hours: Mon – Sun: 8.30AM-4.30PM
Website
Book a 3-Night Holiday in Sydney from just S$730, inclusive of Full Day Tour to Blue Mountains, and a Dolphin Watching Cruise.
Adelaide 
While Adelaide is known for its vibrant art scene and some of the best food markets in Australia, it really should be better known for its natural wonders that spell for a great adventure.
3. Kangaroo Island
Image credit: South Australia Tourism Commission
Kangaroo Island, a 45-minute ferry ride from Cape Jervis, is chock full of majestic cliffs, towering sand dunes, lush bushlands, and native Australian animals like koalas, echidnas (spiny anteaters), and sea lions.
Feel like Indiana Jones as you enter Stokes Bay Beach via this rock tunnel. Image credit: @ingridklees
But take a step back, and you'll find that the island also bears an uncanny semblance to the set of Narnia. Wandering into one rock tunnel might just have you magically surfacing onto Stokes Bay Beach, a gorgeous coast with clear blue waters and powder-white sand.
Stokes Bay Beach. Image credit: @ozmeagan
When you've had your fill of this perfectly hidden paradise, go on and pick your next activity from an impressive list that covers trekking, bird-watching, and even dining inside the canopy of a 150-year-old Fig Tree.
4. Pool of Siloam
Image credit: traveltoons
If you've yet to strike off reading a book while floating on the Dead Sea from your bucket list, the Pool of Siloam is a dupe that's way nearer to head to, at just a 4-hour drive away. With the one in the Middle East being 8.6 times saltier than the ocean, Adelaide's underrated salt lake is impressively comparable, with the salt content of its lake being 7 times higher than that of the ocean.
Pool of Siloam
Address: McCourt Road, Beachport, South Australia
5. Lake Bumbunga
Image credit: @monzi_c
Immerse yourself in Pantone's 2016 Colour of the Year at Lochiel's Lake Bumbunga, a 1.5 hour drive from Adelaide. It's one of the lesser-known pink lakes in Australia, which means that you'll probably have the picture-perfect salt lake all to yourself. With nobody around in the background to ruin your pictures, it's a perfect photo op for some whimsical shots.
6. Port Lincoln
Come face to face with great white sharks. Image credit: Adventure Bay Charters, South Australian Tourism Commission
Or if you're looking for a more badass adventure, drive down further to Port Lincoln, your go-to for cage diving with the Great Whites. If you're coming straight from Adelaide, there are 7 50-minute flights available every day.
With guaranteed shark encounters, rollercoaster rides ain't got nothing on the thrill you'll get in that cage.
Your trip to Adelaide starts from S$585, with options for free and easy travel via self-drive, or a guided tour to Victor Harbour and Kangaroo Island. 
Perth
We've all seen the Blue Boat House countless times on our IG feeds. But beyond that picturesque boatshed, Cottesloe Beach, and Kings Park, Perth still a whole lot more beauty hidden up her sleeve.
7. Sandboard over white sand dunes at Lancelin
Image credit: @cocodilez
Teleport out of the city and into a desert of white over at Lancelin – an expansive dunal area not far from Perth town. Free for anyone to enter all 365 days a year, rent a sandboard, a quad bike, or a trail bike from the nearby shops and let your inner speed demon loose out there.
Image credit: @creggors
And if you're heading there in a 4-wheel-drive, feel free head off-road for a deeper exploration of the dunes.
Lancelin Sand Dunes
Address: Beacon Rd, Lancelin WA 6044, Australia
Website
8. High-end glamping under the stars
Image credit: margaretriver.com
Take your camping game up a notch with Mile End Glamping's insanely gorgeous geodesic domes that'll give you unobstructed views of Margaret River and the millions of stars above from the comfort of your bed.
The luxurious domes are a 2.5 hour ride from Perth, and a short 15-minute trip from Margaret River, Dunsborough, and Busselton, which you can explore during the day.
Image credit: polkadotbride
Lavishly equipped with a private bathroom, kitchenette, a king-sized bed, and an adjacent deck with a personal spa bath and BBQ pit, Mile End Glamping also has additional services you can book via their website. These even include delivery of gourmet food hampers with local ingredients sourced for you to stave off those midnight hunger pangs.
Mile End Glamping
Address: 76 Yelverton Road, Yelverton WA 6280, Australia
Website
Travel to Perth with 3-Night, 5-Night, and 6-Night packages priced from as low as S$520 here.
Melbourne
Known for its dominating coffee culture and avant-garde music scene, here are some more reasons for you to book that flight down to Australia's coffee capital even if you've already scoured the entire Chapel Lane and checked the Brighton Beach bathing houses off your list.
9. Mornington Peninsula 
Image credit: @enchantedadventure
Relive your childhood memories of climbing the 'spider web' at the sky-high playgrounds of Mornington Peninsula's Enchanted Adventure Garden. Just an hour away by car, Enchanted Adventure Garden's many airborne and on ground mazes will have you participating in your very own Triwizard Tournament.
Enchanted Adventure Garden
Address: 55 Purves Rd, Arthurs Seat VIC 3936, Australia
Website
Image credit: Peninsula Hot Springs
Better yet, when you're all tired out from tree-top climbing, Peninsula Hot Springs, one of Aussie's first geothermal springs is only a stone's throw away. Boasting over 20 globally-inspired bathing experiences that include a cave pool, a Turkish steam bath, and cold plunge pools, get set for a totally relaxing time amidst a stunning panoramic backdrop of the region.
Here's a bonus tip: there's a hilltop pool that not many are aware of, so if you're in need of serious unwinding, go all the way up for some zen-mode.
Peninsula Hot Springs
Address: 140 Springs Lane, Fingal VIC 3939, Australia
Opening Hours: Mon – Sun: 7AM-10PM
Website
10. An African safari at Werribee Open Range Zoo 
Image credit: Visit Victoria
Unbeknownst to many, you don't have to go all the way to Africa for some Nat Geo adventure – just hop on an off-road safari tour at Werribee Open Range Zoo, which is only half an hour away from the heart of Melbourne.
Meant to recreate the savannah grasslands so that the animals will feel as comfortable as they would in the wild, some of these free-ranging wildlife you'll encounter include bison, giraffes, zebras, rhinoceroses, and antelopes. Behind-the-scenes encounters – think feeding and training sessions – to get up close and personal with gorillas and servals (African cats) are available as well, in addition to the usual zoo enclosures.
Image credit: Mapio
Plus, the zoo also has a special guided tour to view its pride of lions face-to-face at Lions on the Edge, an otherwise off-limits area to the public – definitely not for the faint-hearted!
Werribee Open Range Zoo
Address: K Road, Werribee South VIC 3030, Australia
Website
Further explore Melbourne's beauty with a 3-Night Scenic Melbourne Coach Tour from only S$635 with options to extend your stay for a day tour to the Werribee Open Range Zoo.
Tasmania
We mostly visit Tasmania for its stunning scenery – there's Mt. Wellington, Russell Falls at Mt. Field National Park, Wineglass Bay, and the Port Arthur Historic Site. Yet many don't realise that Tasmania is also one of the few places you can catch a glimpse of the Southern Lights from almost anywhere in the city.
11. Catch the Southern Lights
Image credit: Jetabout Holidays 
For those of us who don't have the means to fly to Scandinavia to catch the Northern Lights, rejoice – its equally breathtaking southern counterpart can be viewed from all around Tasmania, a much more economical alternative!
Just like the aurora in the north, the Southern Lights are best viewed via long exposure photography and may appear as flickering white lights to the naked eye instead. To maximise your chances of sighting them, go during winter when the nights are long.
Image credit: @laifalnadal
Favourite spots by professional photographers include the South Arm Peninsula (40-minute drive from Hobart), Dodges Ferry (36-minute drive from Hobart), Lake Pedder and Cockle Creek (2 hours drive from Hobart).
Note: Look for places with less light pollution, mountains, and trees that might obstruct your view. 
12. Curringa Farm
Image credit: @curringafarm
Besides mountains, waterfalls, and bays, you can also get an eyeful of the unfamiliar farming world at Curringa Farm, an hour's drive from Hobart. View seasonal crops in vast plains, watch herding dogs in action, roam forests freely, and best of all – get hands-on with sheep shearing.
Sheep shearing. Image credit: @kristenxxs
And don't expect to spend the night in some less-than-desirable conditions.The guest cabins at Curringa Farm look right out of an IKEA showroom.
Image credit: Jetabout Holidays
Fully equipped with a kitchen, a BBQ grill, and floor-to-ceiling windows that give you a gorgeous view 24/7, if you're looking to completely detach yourself from the digital world, this place will do just the trick.
Curringa Farm
Address: 5831 Lyell Highway, Hamilton TAS 7140, Australia
Website
Have the road-trip of a lifetime and chase the Southern Lights from only S$1,095, inclusive of a 7-day car rental and a night's stay in Curringa Farm.
Gold Coast
Mentions of Seaworld and Dreamworld used to elicit feelings of jealousy amongst our primary school friends. But now that we're older, we can still continue to stir up the wanderlust with hot air balloon rides across vineyards and secluded glamping opportunities.
13. Get up, up, and away a hot air balloon 
Image credit: @hotairgoldcoast 
Catch the most spectacular sunrise ever on a hot air balloon as you drift among fluffy clouds above the Scenic Rim Region, an hour's drive west of Gold Coast. Feel on top of the world as you marvel at the splendour of deep valleys, farmlands, lakes, and mountains from your vantage point. While you're at it, pamper yourself with a scrumptious breakfast and some fancy champagne at the historic O'Reilly's Grand Homestead and Vineyard afterwards.
Image credit: @hotairgoldcoast
Hot Air Balloon Gold Coast
Address: 23 Ferny Avenue, Surfers Paradise 4217 Gold Coast, Australia
Website
14. Glamping in the woods
Image credit: Nightfall Camp
Nestled besides Christmas Creek and Lamington National Park with a view of dramatic cliffs is Nightfall Wilderness Camp, a 90-minute drive from Gold Coast. Be completely enveloped in nature with safari tents that boast an interior on par with those of 5-star beach resorts – we're talking grand fireplaces, mini kitchens, rain showers, vintage bathtubs, and hand basins carved from solid rock.
Image credit: Destination Gold Coast
The compound is limited to 6 travellers at any one time, so peace and tranquillity are guaranteed – except when the occasional possums and wallabies come to visit. There's no need to worry about food too – there are packages that serve fire-cooked organic meals, with the option of dining by the creek and campfire.
Nightfall Wilderness Camp
Address: 3009 Christmas Creek Road, Lamington QLD 4285, Australia
Website
Head to Gold Coast for a 3-Nights trip at $358 and be whisked away on a Hot Air Balloon Scenic Flight or enjoy free entry to Warner Bros and Sea World if you're young at heart. 
Uncover the hidden side of Australia's major cities
Image credit: Jetabout Holidays
Now that you've read about the unbeaten tracks in our favourite Australian travel destinations, you know where to go for your next getaway down south, especially with the holiday season just around the corner.
Jetabout Holidays is offering packages to the cities mentioned above, with changeable itineraries that already include a few of less-travelled gems and schedules that can be tweaked according to your preference!
Transport, accommodation, entrance fees to various attractions, and reservations will be prepared entirely by them for your convenience, so all you'll have to do is to head to the airport – worry-free, just like how a holiday should be.
Image credit: Jetabout Holidays
---
This post was brought to you by Jetabout Holidays and Tourism Australia.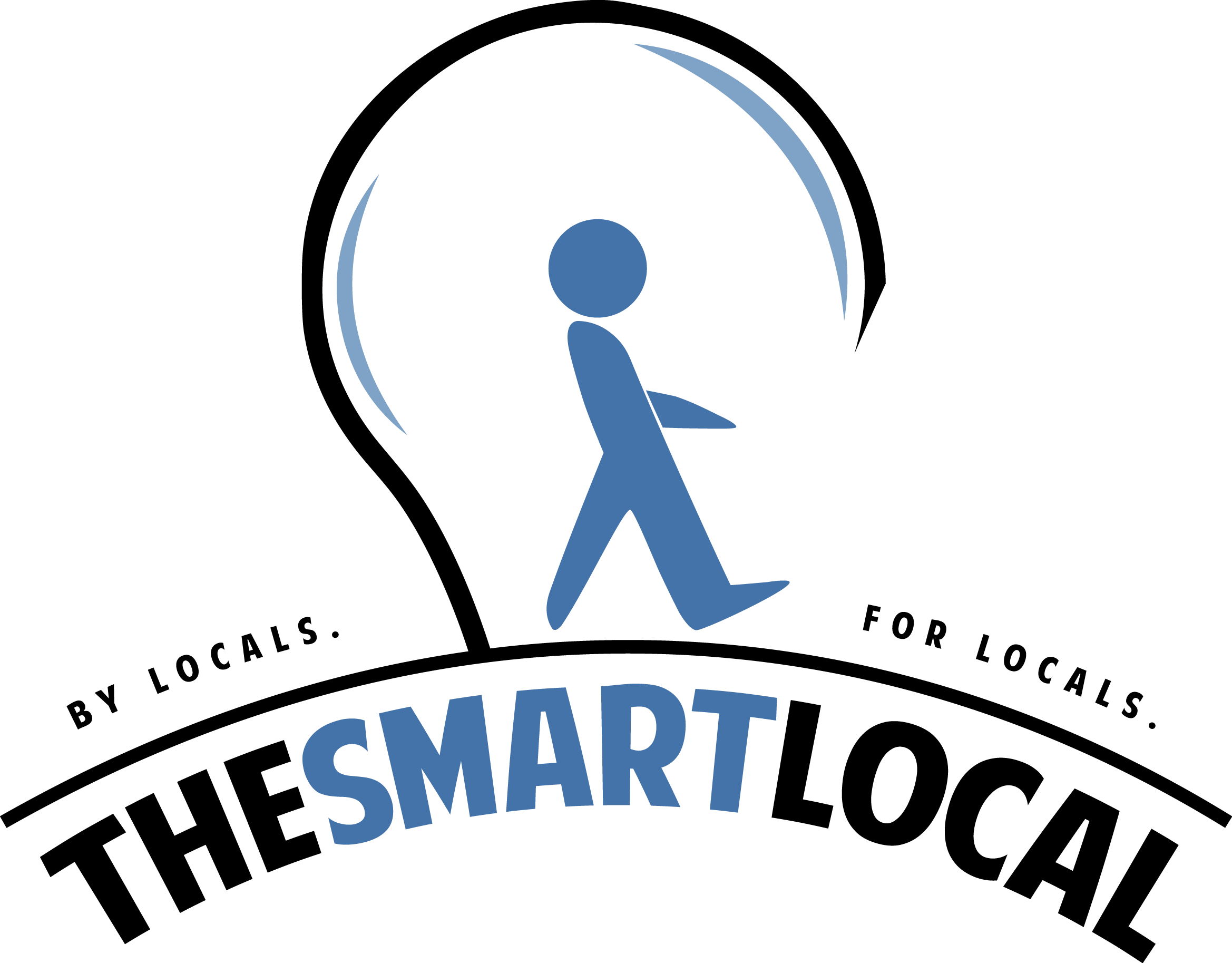 Drop us your email so you won't miss the latest news.