Collectible Hello Kitty toys
---
Name me a cat that's as iconic as Hello Kitty; I'll wait. The charming feline that wears a bow is able to captivate the hearts of many with nary a word said. With every release of a Hello Kitty collection, we see how readily hordes are queuing up to procure anything that's plastered with her face.
From McDonald's plushies that have caused traffic jams to EZ-Link charms with a resale value that's double its original price, here are 10 Hello Kitty toys every Singaporean has gone crazy over:
P.S. Read on for more Hello Kitty collectibles you can get your hands on.
---
1. McDonald's Wedding Series (2000)
---

Image credit: @socknshoe
Ah yes, the collectibles that started it all. Hello Kitty and her boo Dear Daniel dressed up in wedding garb from around the world and even space. Yup, the couple put on astronaut suits for the first release on 1st January 2000.
Pairs were released weekly, each one causing more chaos than the next, like traffic jams outside King Albert Park to Bukit Panjang. In fact, 11-year-old me was late for school because of this. Fights even broke out because of the highly sought-after plushies, and a glass door shattered because of the sheer number of people who were pushing to enter McDonald's.
---
2. McDonald's World Cup Reversible Series (2002)
---

Image credit: @cecilia02
2002 will be remembered as a great one for football and Hello Kitty fans. To celebrate the World Cup, McDonald's launched its popular Hello Kitty and Dear Daniel plushies dressed up as football fans from around the world.
And possibly the cutest part about these toys – you could turn these inside out to make them into a McDonald's food staple, like an apple pie, fries and even a Big Mac.
---
3. 7-Eleven Hello Kitty x Tokidoki (2013)
---

Image credit: Yina Goh
McDonald's aren't the only ones to release Hello Kitty collectibles. Back in 2012, 7-Eleven also had a set of Hello Kitty figurines to add to growing collections. The promo required acquiring stamps by spending at least $4 at the convenience store. Once you got 6 stamps, you could trade them for a figurine for an additional $3.90.
And who wouldn't have one of these lovelies – this set featured Kitty in collaboration with Japanese-inspired Italian brand, Tokidoki. Basically, cute + cute = even cuter, and Hello Kitty fans lapped it up.
---
4. McDonald's Fairy Tale Series (2013)
---

Image credit: Caroline May Ling
Yet another round of mayhem ensued with McDonald's 2013 series of Hello Kitty plushies. These were themed after fairy tales, like Little Red Riding Hood and the Frog Prince.
The most coveted one, however, was the Singing Bones plushie. Donned in all black with just a skeleton peeking through, this was one Kitty that even goth fans were willing to queue up for. Crowds formed way before midnight even on the day of its release, with the police being called to help manage the mob and instances of queue-jumping. 
---
5. McDonald's SG50 Series (2015)
---

Image credit: Collectible Toys
Our nation's jubilee celebrations weren't spared from a Hello Kitty frenzy either. In the year our nation turned 50, McDonald's had Kitty dress up as local icons such as a Samsui woman, trishaw uncle, and as our national flower – the Vanda Miss Joaquim orchid.
You could buy these individually or collect them in a set, which included cardboard standees for you to showcase your patriotism in Kitty form.
---
6. SingPost SG50 Series (2015)
---

Image adapted from SingPost
SingPost too had its own Hello Kitty collectibles for Singapore's 50th birthday. There were 5 to collect, which included Kitty in ethnic garments and even one where she dressed as a postman!
The whole collection was sold together with limited edition Hello Kitty stamps in a collectible folder, certificate of authenticity and a lanyard.
---
7. Singapore Airlines Singapore Girl (2016)
---

Image credit: DC E-commerce
Becoming a Singapore Airlines Stewardess is no easy feat. It requires poise and class, which our dear Ms Kitty thankfully already possesses. So it was no surprise that she became an honorary Singapore Girl in this collaboration with our national carrier.
Dressed in the iconic batik sarong kebaya, this plush was exclusively only available for pre-order during its release in 2016.

Image credit: KrisShop
If you're still hoping to get your own Singapore Girl Hello Kitty, she now comes in a collectible set wearing all 4 stewardess uniforms on KrisShop.
---
8. EZ-Link Plush EZ-Charm (2017)
---

Image adapted from Lazada
Whipping out a plastic card to tap on and off public transport is so passe. Especially when there are other cooler – limited edition – ways to do it instead. In 2017, EZ-Link released its Hello Kitty Plush EZ-Charm, which featured just her head on a keychain.
The charm itself wasn't cheap, going at $24.90 each before delivery fees on Lazada. Yet, these were snapped up quickly to be resold at a higher price. You'll find these on Carousell going at around $40 each today.
---
9. McDonald's Hello Kitty Carrier (2019)
---

Image credit: eBay
The last we've heard from McDonald's and its Hello Kitty collaborations was in 2019 with the release of the Hello Kitty Carrier. But here's the power of Kitty – fans were willing to queue through the night before its official launch in order to get one.
It didn't even matter if people even knew what the bucket was meant to do. A news outlet even reported that people were queuing for the sake of getting one.
P.S. The bucket was meant to be strapped onto the headrest of a car seat to hold your drink and fries while you ate on the go.
---
10. Marina Bay Sands Wedding Series (2021)
---

Image adapted from Zula
It's like we've come full circle. Just last year, Hello Kitty and Dear Daniel put on wedding outfits in a reprised collection from Marina Bay Sands. The outfits are different from the ones from McDonald's 21 years ago but these plushies were still highly coveted by fans and collectors alike.
---
Meet Hello Kitty & collect new merch at City Square Mall
---
As we've seen, few can deny the allure of Hello Kitty. And if you're a diehard collector of the adorable character, you'd know that it's always a game of fastest fingers first to get your hands on each collectible.
That's what you'll want to do if you want to add the next hot Hello Kitty merch to your collection – a collapsible cup from City Square Mall. From now till 26th June, the cups are exclusively available to shoppers who spend a minimum of $120 in one receipt at the mall ($220 for NTUC FairPrice, Q&M, and educational tenants).
Plus, if you hit an additional spend of $180* ($280 for NTUC FairPrice, Q&M, and educational tenants), a $5 CDL Gift Voucher and a Merchant Voucher Pack are yours to use at City Square Mall.
*Requires at least $30 spend on Fashion & Accessories, Gifts & Hobbies, and/or Health & Beauty stores to qualify.
Fans will even be able to meet and greet Hello Kitty and her best bud, My Melody, when they spend a minimum of $50 in a maximum of 3 receipts. 50 passes will be released 2 hours before each session, so be sure to make your way to City Square Mall early if you want to score yourself a wefie with the kween herself.
For more Hello Kitty goodness, pick up more merch for yourself from other happenings around the mall.
Stop by the atrium on the first floor for the Sanrio Characters Fair to get your hands on collectibles, like clothing, plushies, home and living goods, and even blind boxes of Kitty and her friends. If you spend at least $50 at the fair, you'll even be given a Sanrio character chopstick rest.
Fans of Kitty can even score other collectibles at Golden Village and MOS Burger. The movie theatre has adorable tumblers that can also be used as a coin bank. They're available for purchase at $18 each ($17 for members) when you buy a snack and drink combo. And at MOS Burger, you can get a Hello Kitty umbrella at $19.90 or tumbler at $12.45 with every purchase of a set meal.
Be sure to take part in the Eco Quest too. There are e-games and activities stationed around the mall. Simply scan the 4 QR codes to activate gameplay that will educate you on how to care for the environment. 3 lucky winners will then stand a chance to win a Hello Kitty hamper worth $128.
Whether a huge fan of Hello Kitty or just a collector of all things cute, make your way to City Square Mall for your dose of this adorable feline, stat.

---
This post was brought to you by City Square Mall.
Photography by Alvin Wong.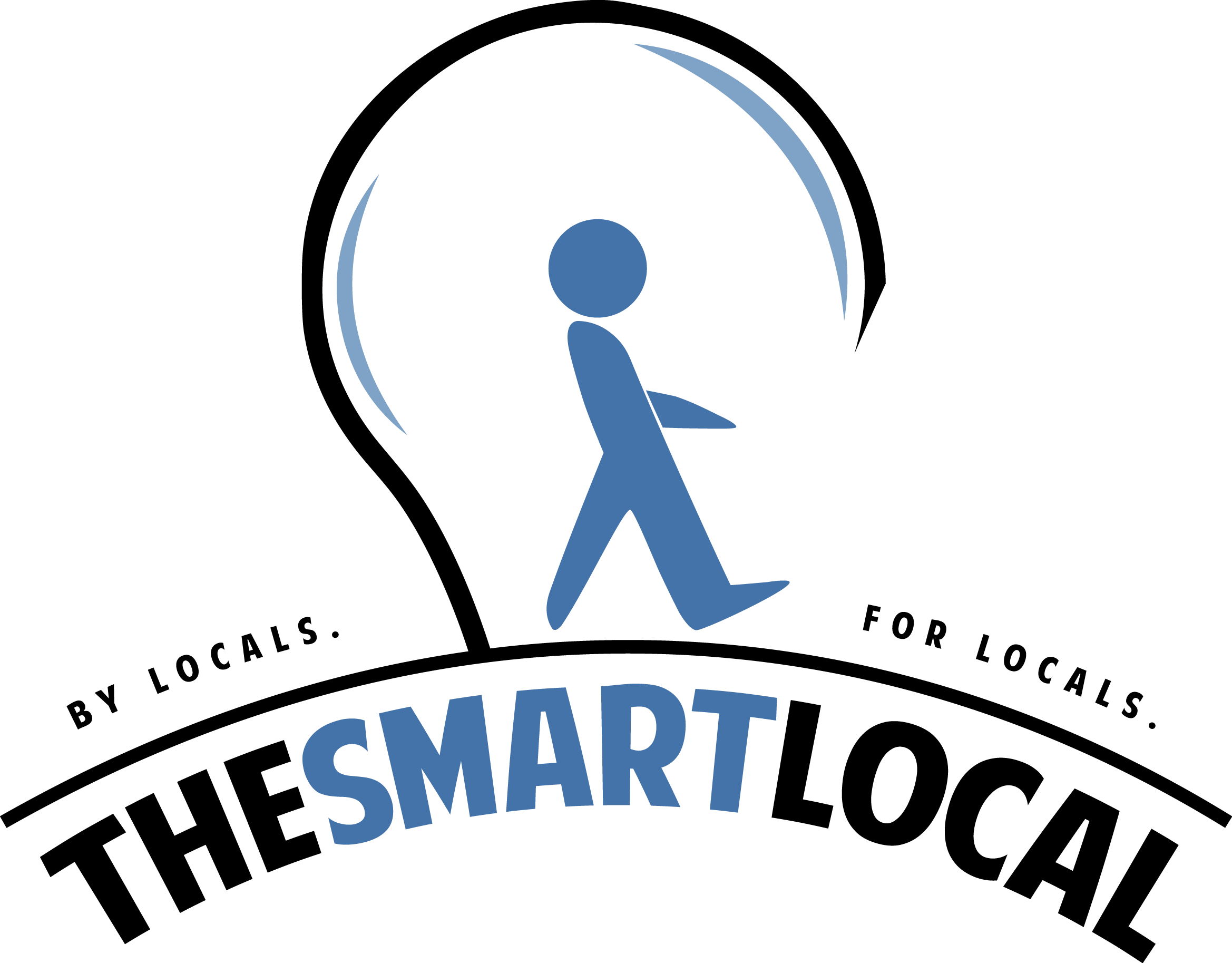 Drop us your email so you won't miss the latest news.