Starting The New Year Right
It's the time of the year when Whatsapp lags at 12 midnight, and Instagram feeds overflow with dedications and 2015 summaries. For many, it's new hope for old resolutions. So what if you've only gone to the gym once every quarter last year? New year, new you.
Some begin the year with a spring cleaning session, while others finally start on things they've long procrastinated about. With Chinese New Year upon us, how about treating yourself to a makeover? After all, there's nothing like a spontaneous switch-up in your wardrobe, or a new, refreshing hair colour.
Where dye jobs are concerned, we often stick to safer colours, afraid of regretting our #YOLO decisions. Thanks to L'Oréal Professionnel, 12 of us ventured out of our comfort zones this January and changed our looks based on our zodiacs' lucky colours.
Here's how it went.
Give Your Tresses A New Lease Of Life
Year Of The Tiger
"I feel like a swaggy nanny on steroids and ironically, also the coolest kid on the block." – Beatrice
2016 Hairstyle: Audacious
Traits: Brave and daring
Lucky colours: Ash grey and copper
Ash grey and copper do not sound the least compatible. It's one of those things that sound interesting in theory, but in practice – you're not so sure. After all, orange is typically the colour of dreaded class T-shirts.
Who would've thought that the contrast would give this pixie cut an added dimension and texture to what would've otherwise been a muted look? The boldness is a surefire way to jazz up any outfit. Even if you were clad in a T-shirt and shorts, you'd still look ready to party.
Styled by: Gary Chew (Director) from Salon Vim
Year Of The Pig
" I can now walk around with my head up feeling empowered, just as I should be." – Esther
2016 Hairstyle: Feminine but strong
Traits: Calm and persevering
Lucky colours: Gold, mahogany brown, and ash grey
The idea of gold hair may seem tacky at first, but pairing is everything. The colours that this hourglass cut carry is testament to just that.
The mahogany brown keeps the cut looking subtly intense, with gold spicing up the entire look with every flip of the short, girly locks. If you've only ever had long hair, a graduated bob like this is a safe revamp for those who're doubtful!
Styled by: Irene Chai (General Manager) from NK Group
Year Of The Dog
"Unless you're Audrey Hepburn, classic styles can sometimes be plain. I love how it's an effortless way to spice up basic outfits like a black shift dress." – Joyce
2016 Hairstyle: Classic
Traits: Loyal, kind and prudent
Lucky colours: Red, violet and matte green
Going red is a big move, and DIY box-dyes aren't gonna cut it. How would they create these elaborate highlights and lowlights of magenta and brown-red anyway? If your hair is relatively thick and dark-coloured, it's even more of a feat.
Indoors, this looks deceivingly like rich brown, and the magenta hues only come out to play in the sunshine. Red tresses are perfect for those with largely monochrome wardrobes, for it can make the plainest get-ups look dressier!
Styled by: Hazel Lim (Director) from Salon Le Point @ Regent Hotel
Year Of The Rabbit
"I freaked out when I saw the dyes' colours, and silently expected the worst. But who knew the combination would turn out more refined and demure than loud?" – Zhiying
2016 Hairstyle: Elegant
Traits: Gentle and elegant
Lucky colours: Violet and red
It takes a great deal of composure to keep a straight face as your stylist paints bright red and orange circles on an acrylic board, before "hand pressing" them onto your hair. It sounds like a recipe for an explosion of warm hues, but the final result is unexpectedly stunning.
The harmonious blend of red and orange meanders around the soft curls, giving it a multi-dimensional yet elegant look that subtly changes with every ray of light.
Styled by: Jeremy Ng (Senior Stylist) from Picasso Hair Studio
Year Of The Rooster
"At long last, the aftermath of my box-dye sessions has received a new lease of life. With that, I've shaken the 'young girl' look that has stuck with me for so long!" – Sheryl
2016 Hairstyle: Polished
Traits: Hardworking and confident
Lucky colours: Gold and mocha brown
The hairstyle you wear frames your face and largely defines your appearance, and that's why a bad haircut is one of the hardest decisions to live with. Unsurprisingly, the smallest tweaks can change an entire look.
A bob can turn out to be a #throwback to your adolescent days, or a transformation into a modern woman. colour makes all the difference. If you're opting for a sleek and sophisticated look, opt for copper brown and gold highlights for your clean cut!
Styled by: Selyn Poh (Team Trainer) from Style Na Hair Korean Salon
Year Of The Snake
"The once cheery-looking girl has now become a mysterious figure as I deck a gold streak across my fringe a la 'Rogue' from X-men." – Maryann
2016 Hairstyle: Sultry
Traits: Sultry and mysterious
Lucky colours: Red and gold
If you're a huge fan of curls, there's no better way to bring out those waves than with gradient. Work with what you already have but add a sensual touch to it!
Instead of sticking to boring ol' black, accentuate them with subtle red-violet hues and gold block highlights. A simple twist can take you from girl-next-door to a sexy, confident and sophisticated woman.
Styled by: Jeff Chan (Director) from Anthony Hair Boutique
Year Of The Rat
"My hair now makes it seem like I put much more effort into looking good each day when – I'll fess up – I don't. A lazy girl's dream!" – Pinky
2016 Hairstyle: Trend setter
Traits: Versatile and imaginative
Lucky colours: Gold and matte green
Red…and green?! It's another unlikely colour combination our writer got when she told her stylist to surprise her. And surprised she was!
Strong mahogany red undertones and ashy green highlights were sat on a brown base, creating dimensions and layers contrasting enough to be noticeable, while staying subtle enough to be muted. If you crave a little switch-up out of the ordinary, this is it.
Styled by: Jason Sim (Director) from Salon #1 Hair & Beauty
Year of the Horse
"I've always adored funky colours in my hair, and this is a nod to my teenage years of audacious dye jobs!" – Kimberly
2016 Hairstyle: Cool
Traits: Active and energetic
Lucky colours: Gold and matte green
Which 90s kid haven't seen the music video of 5 colours In Her Hair by McFly? If you'd like to wear an assortment of colours while playing on the safe side, this is right up your alley.
Vivid crimson and bold veins of red may sound like a crime, but are a matter of textures and layers when balanced with a golden base with varying shades of brown. This funky yet wearable finish is perfect if you crave some edge and personality in your mane without being over-the-top.
Styled by: Toh Ee Tin (Stylist) from Gek Hoon Beauty & Hairdressing Salon
Year Of The Monkey
"I love bursts of bright colour in my everyday look, but this was certainly a fun twist that took my breath away, in a good way of course." – Cheryl
2016 Hairstyle: Creative
Traits: Cheeky and cheerful
Lucky colours: Ash blue and gold
The one hair trend that's all over Tumblr and Instagram has gotta be the paddle-pop. If you're not sure about pulling off a pastel rainbow in your hair, this is a muted rendition that packs an equal punch.
The gold tones forming the crown, when led up to the tones of ash blue, gives a smooth and metallic finish. Ash is out of bounds to most who're afraid of looking 10 years older, but here's proof that liveliness can shine through such colours too!
Styled by: Gary Chew (Director) from Salon Vim
Year Of The Dragon
"I was initially afraid of how loud it'll be, but I'm glad I gave it a shot. My boring hair has been transformed into a funky shade, and I'll be the brightest angpao this CNY!" – Alex
2016 Hairstyle: Vivacious
Traits: Enthusiastic and ambitious
Lucky colours: Gold and ash grey
Maybe 2015 hasn't been smooth sailing, and you'd like something zealous enough to make a statement that 2016 will be your year. Throw caution to the wind and go bright!
You can go for bright red without looking like the funky mannequins outside 77th street. This Majirel shade is tastefully striking, with peeking gold streaks and darker hues at the ends for a more defined cut. Give yourself the confidence to be more adventurous this year!
Styled by: Kasar (Senior Stylist) and Tess Yip (Technical Director) from TONI&GUY.
Year Of The Ox
"Having 4 professional stylists attend to me on a swivel chair made me realize my princess dreams! My one-dimensional, damaged hair was revitalised with soft layers." – Sandra
2016 Hairstyle: Less Is More
Traits: Dependable and honest
Lucky colours: Gold and matte green
Matte green and bright copper may sound like an outright hair crime that'll make you look like a citizen of the Emerald City, but you'll be surprised by how unpretentious it really is.
This hairdo was achieved by a delicate technique called micro stitching, which involves weaving and brushing through bits of hair before colouring to create hints of copper. The vibrant highlights cut the subtle green nicely, working a minimalist look as novel as it is down-to-earth.
Styled by: Irene Chai (General Manager) from NK Group
Year Of The Goat
"Imagine my anxiety when I was told I'll be given star-shaped lowlights in purple and copper. Alas, it turned out to be the very move that revived my hair!" – Elaine
2016 Hairstyle: Modern & Graceful
Traits: Amicable and gentle
Lucky colours: Mocha brown, red and violet
A bed of jet black hair can sometimes be overly harsh and contrasting on fair skin, and opting for soft browns and reds can create a lighter disposition that makes you appear more approachable.
The highlights and lowlights worked together to create a gentle look, with a 3-dimensional look thanks to its rich and luxurious colours. Even when you're having a flat hair day, it's a cheat for making it look more voluminous!
Styled by: William Chang (Director) from Formula Cut
Get the hairstyle you've always dreamed of
With Chinese New Year around the corner, go for a brand new look that'll turn heads! If you're not sure where to start, you'll find something at L'Oréal Professionnel salons.The writers at TSL had a ball of time discovering their lucky colour combinations using the My True colour's wheel!
Based on your zodiac's traits and personality, your stylist will recommend a match between your lucky colours and hairstyle preference. Try the 10 new shades launched just in time for the Year of the Monkey.
Get yourself a whole new look this Chinese New Year 2016 at these salons.
For TSL readers only!
In a promotion exclusive to The Smart Local's readers, you can win a hamper filled with $288 worth of L'Oréal Professionnel products after your hair stylist creates your True colours look.
1. Snap a picture of your True colours look when you head down to these salons.
2. Send us your photo through one of the following means:
i) Tagging us on Instagram at @lorealprofsg and hashtag #LPTruecolours #letyourtruecoloursshine OR
ii) Tagging us on Facebook and hashtag #LPTruecolours #letyourtruecoloursshine OR
iii) Send an email to ziyi.goh@loreal.com
3. Tell us your Chinese zodiac and lucky colours and why this hairstyle suits your personality.
Remember to make your Instagram profile public! You will be contacted with collection details after your picture and comments have been received. Be creative! Giveaway ends 14 March 2016. While stocks last.
---
This article was made possible by L'Oréal Professionnel and their partner salons.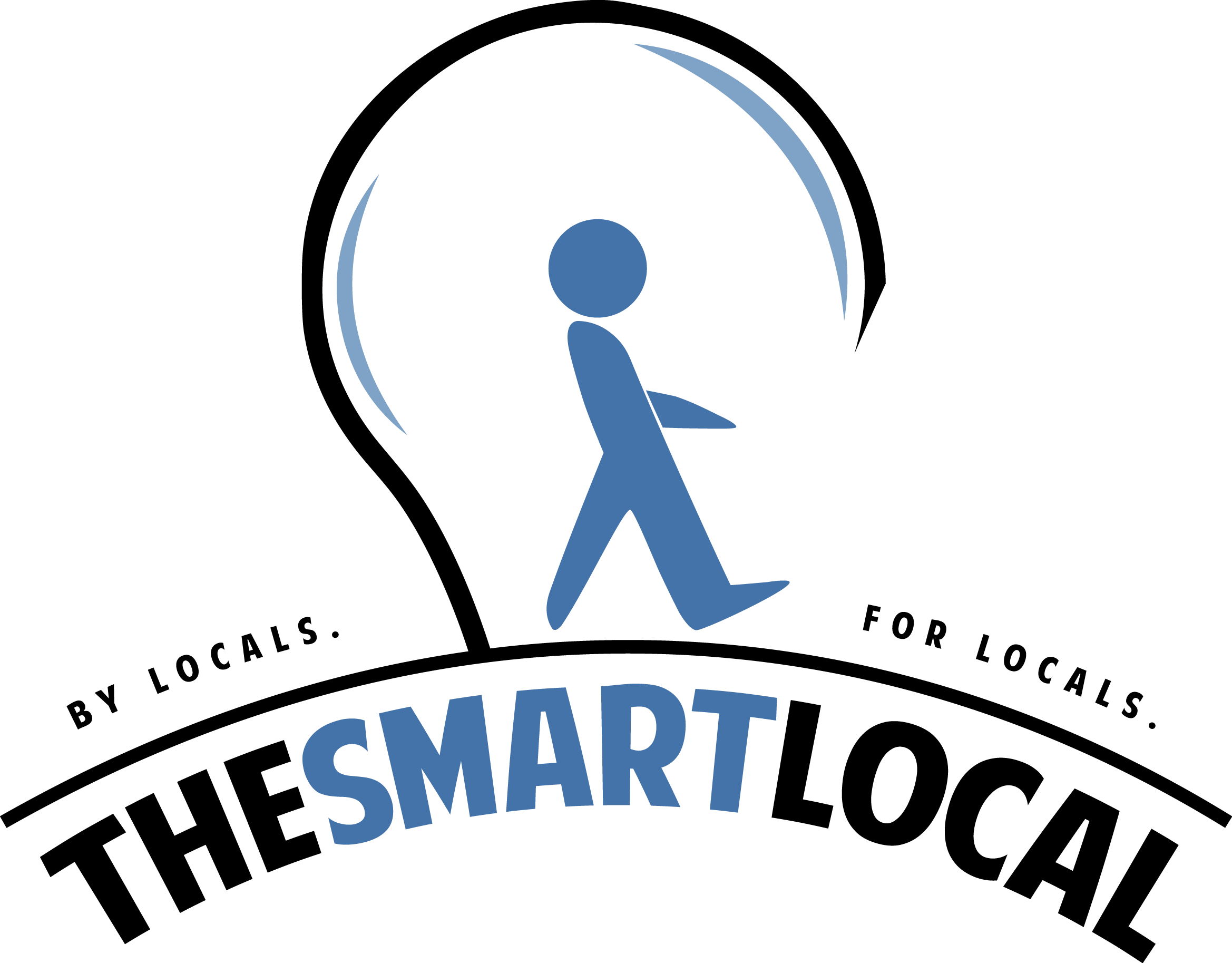 Drop us your email so you won't miss the latest news.