Free study spots in Singapore
---
Exam period or not, Singaporean students are always on the search for the perfect study spot to get some revision done. Studying at home might not be the best when your bed's constantly enticing you, and cafes probably aren't a good idea if we broke students have to fork out $15 on a meal just to sit in. But not all is lost – there are other conducive places around for you to put your mugger mode into high-gear. Here's a list of free study spots that you can study in FOC, without getting chased out.
---
1. Tzu Chi Humanistic Youth Centre
---

Image credit: Tzu Chi Humanistic Youth Centre
Tucked away in Yishun is Tzu Chi Humanistic Youth Centre, filled with quaint cafes and a lesser-known study spot with large tables, free WiFi, and power points. Perfect for those sensitive to the cold, there are large fans instead of air conditioning here so you can mug without freezing.
Address: 30A Yishun Central 1, Singapore 768796
Opening hours: 10am-10pm, Daily
---
2. Our Tampines Hub
---
Image credit: Our Tampines Hub
Easties have it great – there are plenty of malls in Tampines that have fast food joints and cafes if you want a place to study while grabbing a bite. But there's also Our Tampines Hub, which not only has plenty of alternative options for study areas, they're also free.


Image credit: Our Tampines Hub
The place is open 24/7, and there are study tables scattered across all 6 floors from B1 to L5 – perfect for those nights where you suddenly find yourself swamped with tight deadlines. You can also hold your group discussions freely thanks to the picnic-style configuration of the tables.
Image credit: Our Tampines Hub
Address: 1 Tampines Walk, Singapore 528523
Opening hours: 24 hours, Daily
---
3. Community centres
---
Pasir Ris Elias CC's study room has cubicles with partitions to prevent you from getting distracted.
Image credit: Pasir Ris Elias CC
We often think that Community Centres are mainly places for dancing or cooking classes, but not a lot of us are aware of the study rooms within these places. There's air-conditioning, a quiet environment, and best of all, they can be found in multiple neighbourhoods around the island, making them convenient to get to.
CCs that have these free study rooms include Macpherson, Nee Soon East, Sengkang, and Pasir Ris Elias CC.
Some CCs like Sengkang Community Centre also offer their students an unlimited supply of food and beverages to fuel their way through an intense mugging session. Simply show up and register with your NRIC and you're good to go.

Power socket under the tables at Sengkang CC.
Macpherson CC
Address: 400 Paya Lebar Way, Singapore 379131
Opening hours: 10am-10pm, Daily
Nee Soon East CC
Address: 1 Yishun Ave 9, Singapore 768893
Opening hours: 10am-10pm, Daily
Pasir Ris Elias CC
Address: 93 Pasir Ris Drive 3, Singapore 519498
Opening hours: 10am-10pm, Daily
Sengkang CC
Address: 2 Sengkang Square, #01-01, Singapore 545025
Opening hours: 10am-10pm, Daily
---
4. Smart Void Deck at Jurong
---
With its susceptibility to hot weather and noise, void decks are rarely the location of choice for a productive study session. Not with this one, though – this smart void deck at Block 224 Jurong East Street 21 is here to change that, as it gives you the ability to configure your own space, with lighting that changes according to the detected furniture layout.
For example, arranging the tables to resemble a study room will trigger the bluish light scheme that'll help you stay alert.
Address: Block 224 Jurong East Street 21, Singapore 600224
---
5. MUG @ Blossom Youth Centre
---

Image credit: Blossom Youth Centre
MUG @ Blossom Youth Centre is a youth community area nestled in Bukit Timah. It has free Wi-Fi, study tables, as well as complimentary snacks, so students aged between 13-25 can spend the whole day there in comfort.
Image credit: Blossom Youth Centre
Your brain will need a break after all that revision, so swing by their recreation corners for a short break. There's a piano and guitar, Xbox consoles, board games, and self-help books to keep you occupied during down time.

Reading corner.
Image credit: Blossom Youth Centre
Big groups searching for a place to hold their meetings can head over to the group discussion room. It's equipped with a whiteboard and a TV that will come in handy for mock presentations – simply drop them an email to book the room beforehand, and you're all set.

Music corner.
Image credit: Blossom Youth Centre
Facilities here are complimentary for use after a free registration under their Blossom Youth Development Programme, which helps impart qualities like compassion and leadership in youth – so you can be sure to learn a variety of valuable soft skills to supplement your stellar grades. 
Update: A donation of $2 is encouraged to fund operations.
Book a slot at MUG @ Blossom Centre.
Address: 9 Toh Yi Drive, #01-321, Singapore 590009
Opening hours: Tue-Fri 10am-6pm (Closed from Saturdays to Mondays)
Contact: 6464 5116 | Blossom Youth Centre website
---
6. Changi Airport
---

Large steps at T3's amphitheatre you can relax at with a laptop or tablet.
Singaporeans are the only people that head down to Changi Airport to put in a good studying session. It's not called the best airport in the world without a reason – it's got literally everything you need from free Wi-Fi, to multiple food options, and numerous comfy sitting areas.
If you're just reading up on your study materials and don't need a table, there are plenty of chairs scattered, including at the viewing gallery. Just remember not to leave any of your belongings unattended – the last thing you need is for your essential study materials to be labelled as suspicious objects and confiscated!
Address: 70 Airport Boulevard, Singapore 819661
Opening hours: 24 hours, Daily
---
7. Khoo Teck Puat Hospital
---
Image credit: @chienpingc via Instagram 
A hospital is probably one of the last places you'd think of when in need of a good study spot, but more and more students have been flocking to Khoo Teck Puat Hospital to cram for healthy grades – and for good reason. The place is surrounded by greenery and crisp air that helps to keep your mind fresh, and it's generally peaceful all around.
Many of the seats even come with umbrellas for shade.
Image credit: @nara2sea via Instagram
If you're feeling peckish, grab your stuff and move over to the tables in the NTUC FoodFare. If you're the type to keep snacking during study sessions, you'll be glad to know that this particular food court is full of healthy food options with calorie counts labelled, so you'll be more aware of how much you're eating.

Image credit: Wallflower Architecture
Image credit: @serijaes via Instagram
Address: 90 Yishun Central, Singapore 768828
Opening hours: 24 hours, Daily
---
8. Public libraries
---
Those craving for the ultimate silent sanctuary know no place better than our public libraries. You know the drill: show up early to chope your spot, and you'll be able to stay there the whole day should you choose. They're hugely popular given their silence and ample tables, but to help you out, here are some of the most conducive ones.
---
Bishan Public Library
---
Image credits: @reedaboutmei via Instagram
Bishan Public Library gives its muggers little nooks where you can sit on the floor and have your study materials sprawled out. Of course, there are also chairs and tables for those who prefer that.
Image credit: @ela_glogowska via Instagram
The study pods are built with tinted glass, which helps reduce the glare of Singapore's perpetual sunshine.
Address: 5 Bishan Place, #01-01, Singapore 579841
Opening hours: 10am-9pm, Daily
---
Yishun Public Library
---
Image credit: @ben10shoots via Instagram
Yishun Public Library has private cubicle seats in a sectioned-off room with dark walls for you to have a reading session free from visual disturbances.
Address: 930 Yishun Avenue 2 #04-01 North Wing Northpoint City, 769098
Opening hours: 11am-9pm, Daily
---
library@harbourfront
---
Image credit: @dawisunayooo via Instagram
Library@harbourfront has indoor deck chairs for you to recline on, with great views of Sentosa should you need an eye break.
Address: 1 HarbourFront Walk, #03-05 VivoCity, Singapore 098585
Opening hours: 11am-9pm, Daily
---
Punggol Regional Library 
---

Image credit: Capture Asia via Google Maps
The recently-opened Punggol Regional Library is perfect for those looking for a spot to hunker down and work on group projects with their teammates. The library has a coworking zone and soundproof meeting pods, plus rows of large tables lined with power sockets. 

Image credit: Chong KV
Address: 1 Punggol Drive One, #01-12, 828629
Opening hours: 10am-9pm, Daily
Find the full list of public libraries in Singapore.
---
National Library Building at Bugis
---

Image credit: National Library Board
Of course, the most popular one will always be the National Library Building at Bugis. It's centrally located, and there are numerous study spots found throughout the building. 
While the Central Public Library in the basement is closed for renovations until January 2024, the rest of the facilities – such as the Lee Kong Chian Reference Library – are still open.
---
(Closed) Library@Esplanade 
---

Image credit: @yayaisha via Instagram
For one that's less frequented, there's Library@Esplanade. It's located in town which is far from most schools, so you won't have to worry about other students clamouring for seats right after school's out.
---
(Closed) Study Area at JCube 
---

Image credits: churra
Some of us require some form of background noise to keep us in the zone, and if you fall into this category, check out the study area at JCube. It's located right next to the escalators on the second and third levels, and there are vending machines around the area as well should you need some fuel from a bag of snacks or a hot meal.
---
Best free study spots to mug at in Singapore
---
Studying at home can be non-conducive if you're constantly distracted by noisy neighbours, or have to share your room with your siblings. With these free study spots, you can squeeze in some last-minute revisions and hold group discussions without fear of getting chased out, and finally say hello to productivity!
For more useful work and study resources:
---
Cover image adapted from: Tzu Chi Humanistic Youth Centre, Capture Asia via Google Maps
Originally published on 11st August 2019. Last updated by Kezia Tan on 28th September 2023.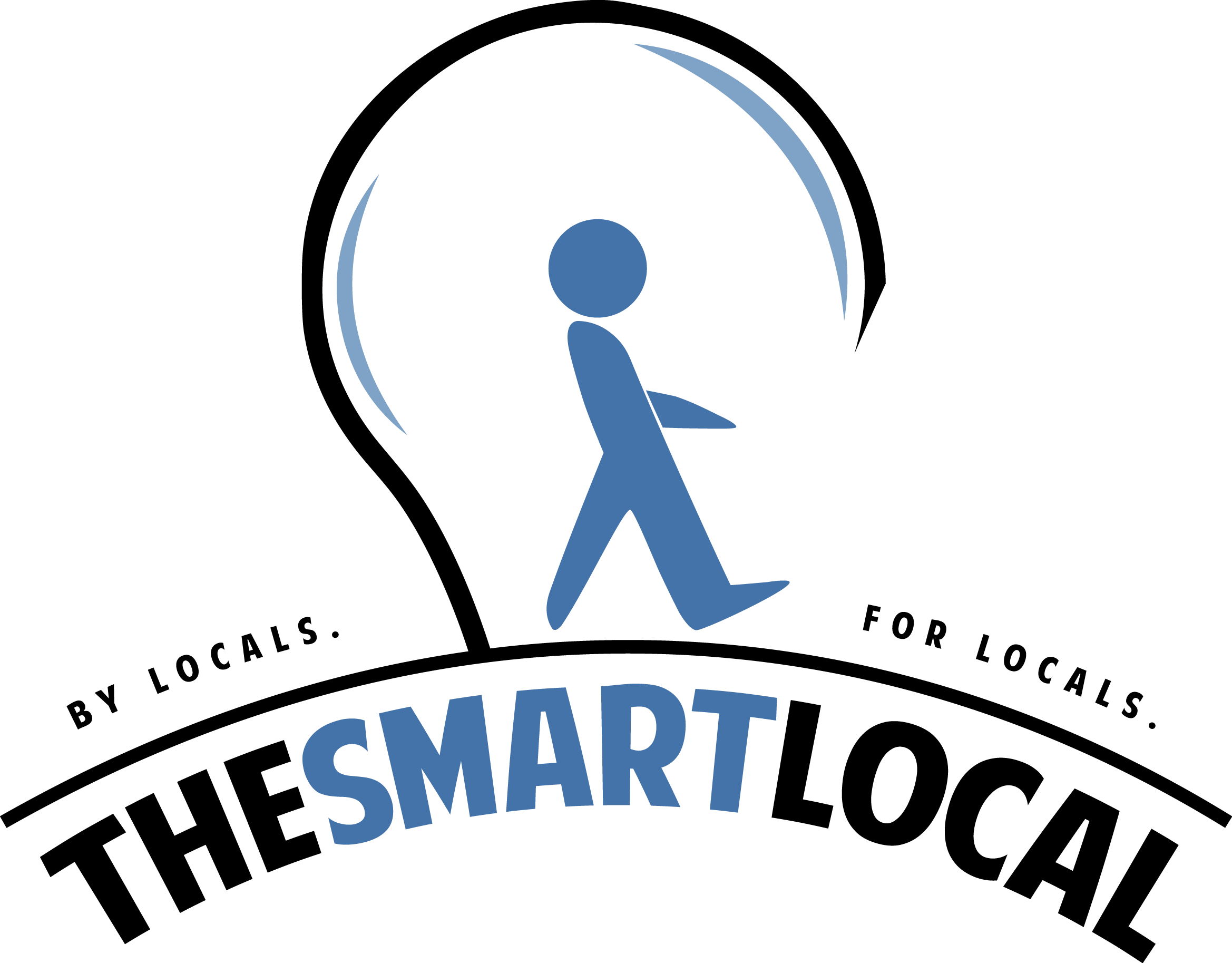 Drop us your email so you won't miss the latest news.