Free phone apps in Singapore
Most of us rely on our phones to get through the day, be it keeping our hands busy while we're on the MRT, or simply deciding what to eat. As if we don't already use them for everything, here are some new apps we didn't know we needed to really conquer life in Singapore.
1. Koufu Eat – To skip queues and get ahead of the lunch crowd
Image credit: Koufu Eat
Lunch hour is a feat to conquer each day. Out of a 1-hour break, half of it is often spent queueing for food and drinks, and putting your lightning-speed table-choping skills to the test. If you've always daydreamed about cutting the queues at lunch, Koufu Eat lets you do just that.
The app can be used to order food ahead of time from Koufu outlets at popular spots like Marina One and 100AM. Savour the full hour of your lunch break by heading straight to the counter to collect your food when it's ready. You'll even get a 10% discount for orders made through the app.
Mark your nearby Koufu outlets on the app.
Image credit: Koufu Eat
Using the app is pretty straightforward too. Just make your order and pay with DBS PayLah! or DBS/POSB cards.
Download Koufu Eat on Google Play or App Store. 
2. MyTransport.SG – To check on MRT breakdowns and delays
Image credit: MyTransport.SG
Public transport disruptions are painful. You could be waiting 15 precious minutes for a train, only to find out there's been a breakdown somewhere, which not only means you'd be running late; you'd also have to scramble to find another mode of transport that's often a lot more costly.
If you wish you didn't have to obsessively check official news reports and tweets to plan your trip in advance, MyTransport.SG eliminates the headache by alerting you whenever there's a disruption. The app isn't just for MRT updates; those who drive or take the bus will find it useful. Just turn on notifications for your regular routes.
Check if there's parking available near you
Image credit: MyTransport.SG
What's more, this app even has information on parking availability all over Singapore, as well as info on traffic cameras and ERPs that you can "favourite" – super useful if you can't decide whether it's better to drive, take a taxi or use public transport.
Download MyTransport.SG on Google Play or  App Store.
3. Checkpoint.sg Traffic Camera – To monitor jams for weekend JB excursions
Image credit: Checkpoint.sg Traffic Camera
Johor Bahru makes for great weekend trips to pamper yourself with good food, cheap massages and shopping. But this can sometimes come with one little peeve: traffic congestion at checkpoints going out of and into Singapore.
Thankfully, Checkpoint.sg Traffic Camera lets you monitor the traffic situation at both Tuas and Woodlands checkpoints, so you can better plan your journey.
See the latest traffic camera grabs to avoid getting caught in bad traffic
Image credit: Checkpoint.sg Traffic Camera
The app pulls live traffic camera images from in and around the checkpoints at both Singapore and Johor. You can avoid getting stuck in the worst of jams by using the app's travel time estimation and 2-hour weather forecast. It also provides real-time SGD and MYR exchange rates.
Download Checkpoint.sg Traffic Camera on Google Play or App Store. 
4. MyENV – To check on haze conditions
Image credit: MyENV
As we here in Singapore lead rather active lifestyles, many of us spend a considerable amount of time outdoors. It's understandable then, that things like haze and rain can put a damper on your plans, especially if you've eagerly waited for the weekend to go cycling or have a picnic.
Image credit: MyENV
To keep yourself up to speed on local weather conditions, check the latest happenings with MyEnv. Using information from National Environment Agency (NEA), the app allows you to check haze conditions and rain forecasts when planning your day out.
This isn't your typical weather app as it provides news alerts on other issues like dengue outbreaks and water levels.
An app that is pretty well-rounded, MyEnv also allows you to submit environment-related reports like flooding to NEA, check where designated smoking areas are, and even search for nearby hawker centres.
Download MyENV on Google Play or App Store. 
5. GOGOVAN – To move house without a car, 'cos COE expensive
Image credit: GOGOVAN
Not everyone has a car, so if you happen to be moving houses or transporting bulky items, you're going to encounter a bit of a headache when planning how to do it. Luckily, there are easy-to-use delivery apps for this.
GOGOVAN for one, has an app that only takes you a couple of minutes to book a delivery service that moves your items door-to-door. Choose from a range of vehicles, from vans to 9-ton trucks, to suit the size of the items you need to move. Your delivery can then be tracked in real time.
Book a delivery service based on your needs
Image credit: GOGOVAN
Download GOGOVAN on Google Play or App Store. 
6. NLB Mobile – To read e-books on the go when your wifi's down
Image credit: NLB Mobile
Books are pretty bulky items to carry around, especially if you frequently move around via public transport. For an easy solution to catch up on your reading, NLB Mobile allows you to save downloadable titles onto your phone to read offline. 
Read books directly on your phone, and download them for offline use.
Image credit: NLB Mobile
This means you save on the hassle of physically going down to a public library if you're not up for it. If you do however, the app makes it easy for you to borrow items simply by scanning barcodes. You can also search library catalogues and bookmark items for future reading.
Download NLB Mobile on Google Play or App Store. 
7. Healthy 365 – To check if your favourite hawker dish is guilt-free
Image credit: Healthy 365
If you've had one too many #cheatdays, Healthy 365 is here to make sure your diet is on the right track. Not only does it track your daily steps and calculate the calories you burn, it also takes into account your daily food and drink intake.
Use the app to search for places to eat healthy, as well as fitness facilities and exercise routes near you.
Image credit: Healthy 365
Your hard work won't go unnoticed, as your steps and calories burnt account for points that can be used to redeem rewards like TransitLink and Health Promotion Board vouchers.
Download Healthy 365 on Google Play or App Store. 
8. Local Coffee People Foodster – To get a quick caffeine fix between meetings
Image adapted from: Local Coffee People Foodster
Say you're feeling the brunt of that post-lunch food coma, and you need a quick pick-me-up before your next meeting. Perfect for those working around Marina Boulevard, you can order a cuppa using Local Coffee People Foodster, head down to the shop and pick it up when it's ready. And if you're feeling peckish, place an order with Omnivore Foodster as it's right next door to Local Coffee People.
As these Foodster bots function on Messenger, you can avoid prying eyes from your bosses while you're doing a quick stealth coffee run in the middle of a workday. You can also check out other establishments like Kopi Ong and Heavenly Wang on Foodster, to find out which store is closest to you.
Just search for "Foodster" on Messenger and choose a merchant.
Order from Local Coffee People Foodster on Messenger.
Phone apps for Singaporean problems
Tailored for the everyday frustrations Singaporeans face, we can eliminate a lot of unnecessary stress by referring to these phone apps. They're a convenient way to stay updated on traffic and public transport disruptions, or simply get things done efficiently and save valuable time.
And if you've only got an hour to squeeze a lunch break in, head for one of these apps for affordable options. Simply order ahead of time and collect your food when it's ready.
Go for your favourite hawker dishes with Koufu Eat or FR Rewards by Food Republic, or head for some Japanese fare with the Itacho Sushi app. You can also get your daily bubble tea fix via the Gong Cha app. You won't have to rush out for lunch to beat the queues anymore.
---
This post was brought to you by DBS.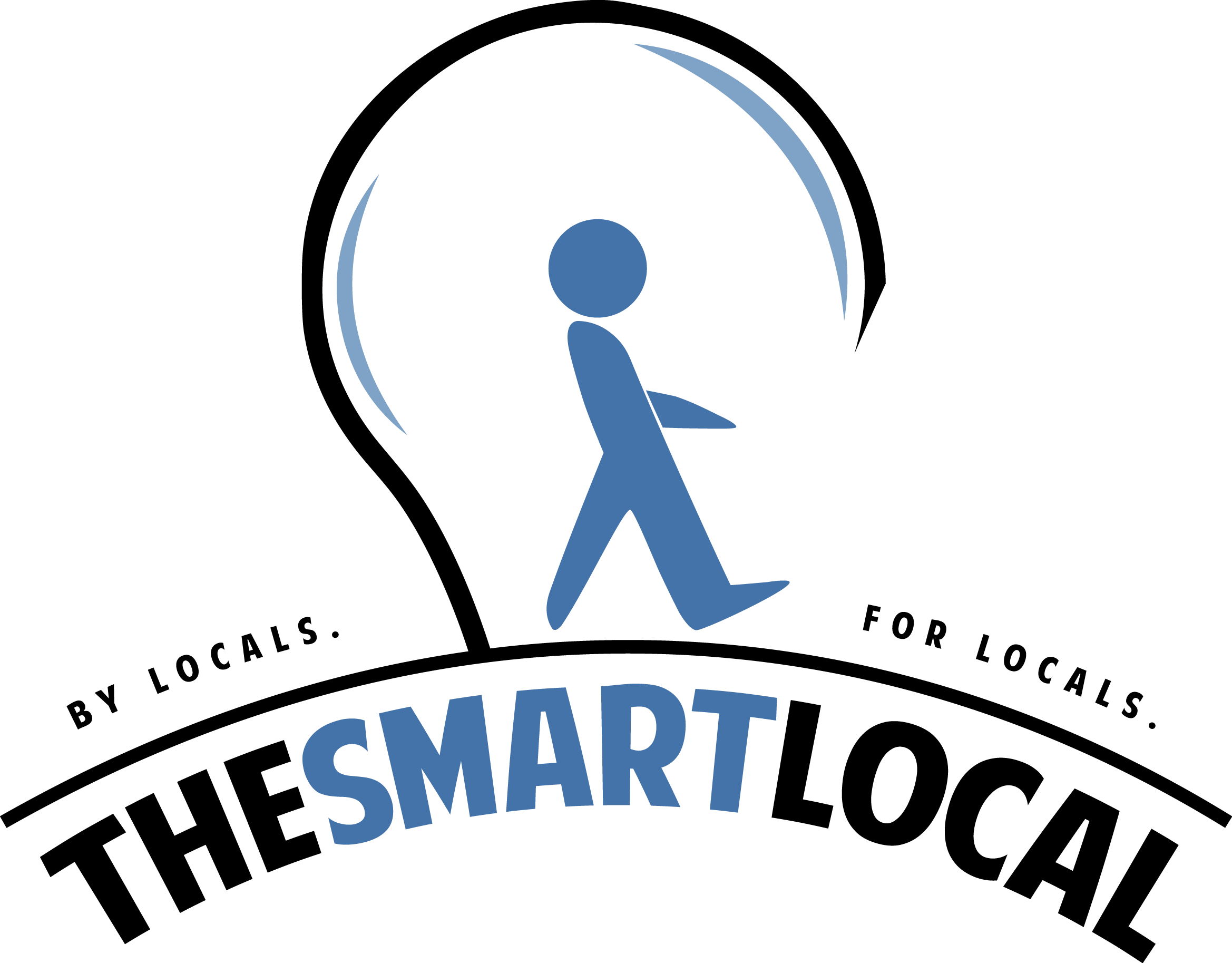 Drop us your email so you won't miss the latest news.