Food trends in Singapore 2019
Image adapted from @blossomme__ and @limerlina
As a nation with extraordinarily fervent enthusiasm towards food – from no-frills hawker favourites to new-age hipster creations – it's safe to say that Singaporeans will always be on the lookout for fresh and exciting food finds.
If unicorn-themed rainbow desserts and truffle-infused everything no longer whet your appetite, here are 8 new foods in Singapore to conquer before the end of 2019.
Read till the end to find out how you can win a $50 voucher just for posting photos of your food finds on Instagram.
1. Brown Sugar Boba Donut Cone from Coney Donut
The bubble tea craze has swept across Singapore like a tidal wave with no sign of slowing down. To prevent getting judged for downing too many cups a day, why not consume BBT through a solid dessert instead?
Image credit: @blossomme__
Brown sugar pearls have been a firm reason for avid fans to join snaking queues, and we have no doubt that Coney Donut's Brown Sugar Boba Donut Cone ($4.80) will steal their hearts as well.
The dessert consists of a deep-fried donut cone which holds creamy custard swirled with robust milk tea flavours. Of course, the pièce de résistance lies in the bouncy brown sugar tapioca pearls dolloped on top.
Coney Donut
Address: 111 Somerset Road, #01-K1 TripleOne Somerset, Singapore 238164
Opening hours: 11AM-9PM daily
Website
Bonus: Bubble Tea Hot Pot from Spice World Hot Pot
Image credit: Eatbook
For those who seriously can't get enough bubble tea in their system, Spice World Hot Pot allows you to slurp it up right alongside your steamboat broth ($32.90 for a Dual-Flavoured Pot containing Bubble Tea and Mala Soup Base).
Oreo crumbs and popping mango orbs float within the warm Assam milk tea, giving each mouthful an interesting blend of flavours and textures unlike any typical cup of BBT. Plus, the act itself of jamming a straw into the hotpot while meats are cooking in the other half is admittedly quite wacky.
Spice World Hot Pot
Address: 3B River Valley Road, #01-06/07 Clarke Quay, Singapore 179021
Opening hours: Sun – Thur 10.30AM-4AM | Fri & Sat 10.30AM-6AM
Telephone: 6265 9777
Website
2. Korean Flatbread in assorted flavours from What's Pide
Don't embarrass yourself the way I did by pronouncing it like "hide" with a "P". Pide is a type of stone oven-baked flatbread from pronounced "pea-day".
Image credit: @eatbooksg
Sporting a thick and spongy texture which makes them rather lovely to chew on, the offerings at Korean chain What's Pide are stuffed to the brim with various toppings from succulent meat to fresh veggies.
The Hey Lu Lu ($6.50) crams in slivers of chicken thigh, slathered with Sarawak-style coarse black pepper sauce. For those looking to go meatless, opt for the Eda-San ($6.50), featuring toothsome edamame-mushroom balls that are made from scratch.
What's Pide?
Address: 22 Cross Street, #01-63 China square central, Singapore 048421
Opening hours: Mon – Fri 8AM-PM | Closed on Sat & Sun
Telephone: 9389 0863
Website
3. Laksa Lava Toast from Keong Saik Bakery
Image credit: @limerlina
It seems like just yesterday when towering Shibuya toasts were all the rage. Instead of fruits, whipped cream and all sorts of sugary accompaniments, Keong Saik Bakery has changed the game by launching a Laksa Lava Toast ($9.50).
Pulling the thick loaf apart unveils a flood of hearty laksa gravy, oodles of noodles and a treasure trove of your standard laksa toppings: fishcake, plump prawns and sliced hard-boiled egg.
Keong Saik Bakery
Address: 41 Keong Saik Road, Singapore 089146
Opening hours: 9AM-8PM daily
Telephone: 6909 3199
Website
4. Tomato Pineapple Duck Pie From Duckland
Duckland is a duck-centric eatery opened earlier this year by the good folks of TungLok group, renowned masters of Asian cuisine.
Image credit: Omustang
Serving up traditional roast duck as well as innovative dishes like a waffle with duck confit, Duckland's underdog shines through in the form of the Tomato Pineapple Duck Pie ($20).
The buttery puff pastry pairs harmoniously with the tangy tomato filling, with juicy chunks of pineapple providing bursts of sweetness throughout. Definitely an eye-opening twist on the average meat pies we're all used to, and an unconventional way to indulge in the scrumptious duck meat.
Duckland
Address: 101 Thomson Road, #B1-09 & 64/65 United Square Shopping Mall, Singapore 307591
Opening hours: 11AM-10PM daily
Telephone: 6259 5668
Website
5. Fried Chicken Caramel Sundae from Tenderbest Makcik Tuckshop
Anyone who's prone to dipping French fries into their ice cream sundae can attest to the fact that the frozen sweet cream plus salty fried food combo is an unlikely match made in heaven.
Image credit: Eatbook
Tenderbest Makcik Tuckshop removes the need to order separate components and DIY your own concoction, with the addition of Fried Chicken Caramel Sundae ($5.90) in the dessert section of their fried chicken-focused menu.
Shards of crispy fried chicken skin serve as the crowning glory of a simple but nonetheless delicious cup of vanilla soft serve. Fun fact: the homemade caramel sauce actually contains assorted spices and a dash of chicken stock as the secret weapon.
Tenderbest Makcik Tuckshop
Address: 39 Woodlands Close, #01-68 MEGA@Woodlands, Singapore 737856
Opening hours: Sun – Thur 11AM-10PM | Fri & Sat 11AM-11PM
Telephone: 6755 6900
Website
6. Mala Stacker Burger from Burger King
Mala seems to have taken our nation by storm, which is hardly surprising considering Singaporeans' affinity with spicy food.
Image credit: Eatbook
Presenting the best of both worlds with mala xiang guo flavours and a Western comfort food staple, Burger King's Mala Stacker Burger ($5.40 for double patty ala carte) delivers the same intense flavour and mouth-numbing sensation.
For $2.80 per patty (available as chicken or beef), you can even top-up additional "stackers" and build your meal up sky-high.
Burger King
Click here for full list of outlets
Opening hours vary
Website
Bonus: Peanut Butter Fish Burger from Big Fish Small Fish
Image credit: Big Fish Small Fish
If traditional burgers don't tickle your fancy, Big Fish Small Fish is upping the ante with a ground-breaking Peanut Butter Fish Burger, available in succulent and flakey cod ($15.30) and dory ($11.30) variations.
With battered fish fillets, crunchy coleslaw and onion fritters sandwiched between a fluffy toasted corn bun, the drizzle of smooth peanut butter adds an addictive flavour explosion you'd never expect to work so well.
Big Fish Small Fish
Address: 930 Yishun Ave 2, #02-132/133 Northpoint City South Wing, Singapore 769098
Click here for full list of outlets
Opening hours: 11AM-10PM, Daily
Telephone: 6513 9533
Website
7. Tamarind Tea from The Mind Cafe
The Mind Cafe is known for being the go-to destination for friends and families to chill over board games and endless refreshment options.
Image credit: Unilever
To wash down all the yummy snacks, the latest addition to The Mind Cafe's beverage list is a tart and refreshing Tamarind Tea (free-flow with The Mind Cafe's promotion gaming package).
Available hot or cold, the unique and unexpected flavour profile pays homage to a staple ingredient in many of Singapore's local cuisines across different ethnic groups. If the taste seems super familiar upon first sip, it's because tamarind plays a key role in dishes such as Chinese rojak, assam laksa and Nyonya fish head curry.
The Mind Cafe
Address: 60A Prinsep Street, Singapore 188664
Opening hours: Mon – Thur 2PM-11PM | Fri 12PM-6AM | Sat 10AM-6AM | Sun 10AM-2AM
Telephone: 8121 5188
Website
8. Kampung Durian Chicken from Yassin Kampung
Image credit: Eatbook
True blue durian lovers, rejoice. You can now savour the gloriously pungent King Of Fruits as part of a balanced meal, courtesy of Yassin Kampung's Kampung Durian Chicken ($20 for regular, $30 for large).
Tender chunks of chicken are battered and deep-fried for a satisfying crunch, despite being doused in a durian pengat sauce that honestly resembles liquid gold. Who knows, the delightfully peculiar taste combo and intoxicating aroma might even convert your friends who aren't already #TeamDurian!
Yassin Kampung
Address: 676 Woodlands Drive 71, #01-03, Singapore 730676
Opening hours: Sun – Thur 11AM-1AM | Fri & Sat 11AM-2AM
Telephone: 6717 1717
Website
Win a $50 voucher for eating with the Shiok Food Find Instagram contest
Trendy foods and social media documentation go hand in hand. Snapping photos from every angle and recording action-packed Boomerangs of your Insta-worthy meal is part of the experience.
Image credit: @shiokfoodfind
As a bonus treat while you embark on a feasting itinerary of all the items on this list, join the Shiok Food Find contest on Instagram.
Simply post your latest food-related finds – be it a little-known dish, secret menu items, a new restaurant opening or unbeatable deals – and hashtag #shiokfoodfind while tagging the @shiokfoodfind account as well.
Make sure your account's set to public so that @shiokfoodfind is able to repost your uploads. If you're featured on their page, you'll receive a $50 voucher to fuel even more food adventures!
---
This post was brought to you by Shiok Food Find.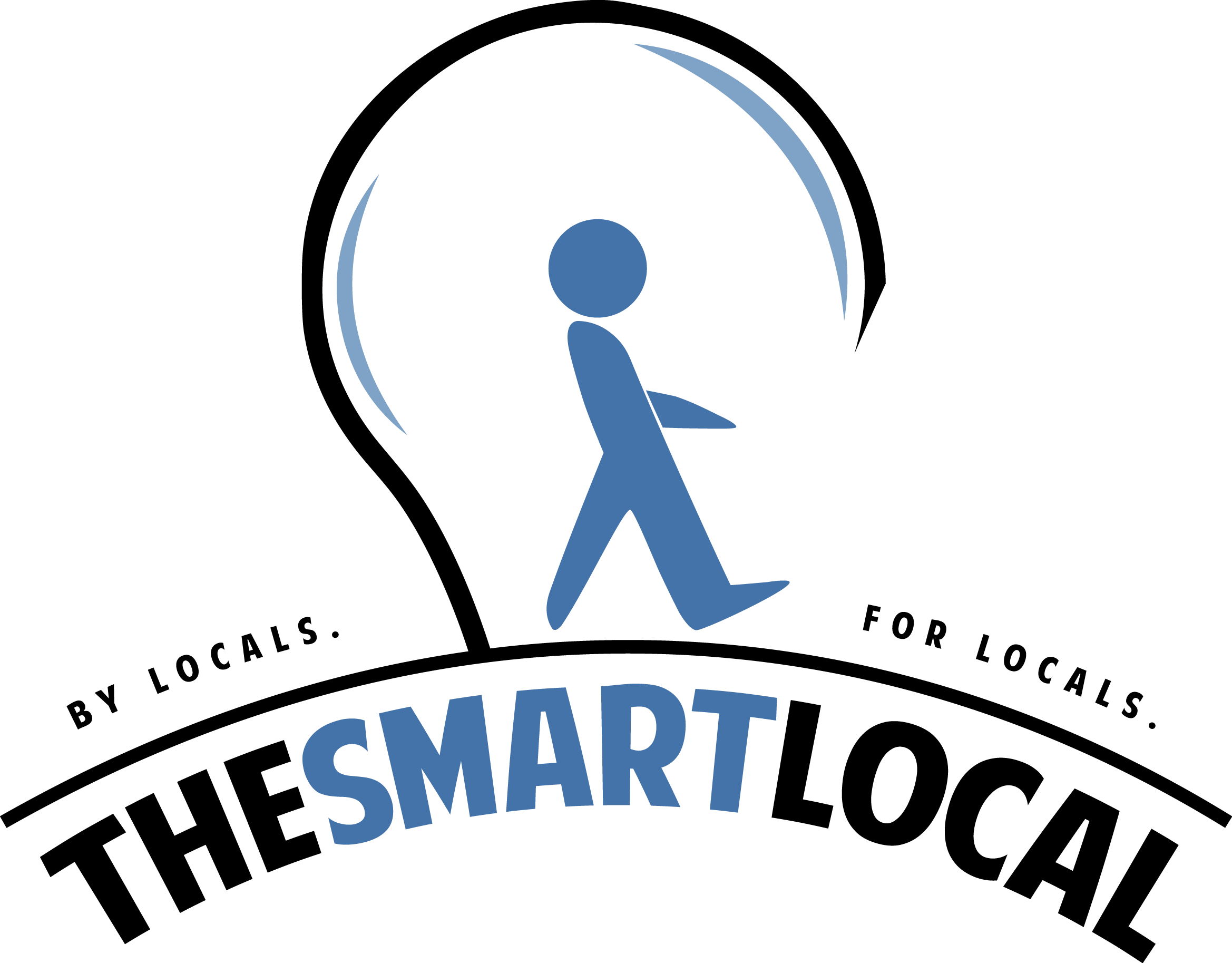 Drop us your email so you won't miss the latest news.