Family-friendly places in Singapore
---
Whether you're celebrating Chinese New Year or not, the upcoming long weekend is a great opportunity to spend a day out with the family. Especially before everyone settles back into the rigour of work or school. 
Here's something to rejoice about: we have a list of activities and shops that are open throughout CNY for everyone to enjoy some quality time together. Whether it's taking a fun neighbourhood tour of Singapore or shedding some calories while completing obstacles at SuperPark you won't have time to be bored when you head to Suntec City over the extended weekend. 
Here are 9 family-friendly activities to look forward to:
---
1. Play games and win prizes at Arcade Planet & Cow Play Cow Moo
---
No matter your age, time will fly when you're in an arcade. From maneuvering joysticks to victoriously snag a plushie, to collecting a reel of prize tickets by winning at a game of Dance Dance Revolution, there's at least one game that'll fit you like a glove.


Cow Play Cow Moo and its little brother, Arcade Planet at Suntec City has over 500 games with over 200 claw machines. You won't miss the rows of authentic prizes that include characters from Disney, Sanrio and San-X.

Bring home a colourful plushie from one of Arcade Planet's many claw machines
Arcade Planet
Address: #02-408, West Wing
Opening hours during CNY: 11AM-1AM
Cow Play Cow Moo
Address: #03-372, East Wing
Opening hours during CNY: 11AM-1AM
---
2. Enjoy your meal while your kids play at Cool de Sac
---
It's common for the kiddos to get a little restless when the family's having a long meal. That's your cue to start planning gatherings where they'll be more than happy to hang around at Cool de Sac. 

A bistro with a Korean menu, Cool de Sac has delicious classics like Jjajang Meon ($15.50) and Cheese Spicy Chicken Stew ($17.50). And if you want to stay and chit-chat, the kids have plenty of creative play areas to keep them occupied. 


There's a section decked with colourful slides and tunnels, a tree house to test their agility, an art station for those itching to colour away, and even a cosy corner for a quick dress-up sesh. Meanwhile, older kiddos can have a go at interactive console games like a Nintendo Wii. It's the best of both worlds – you dining in peace while your children explore the different play areas.
Ticket prices start from $14.80 for entry for 1 child with 2 accompanying adults.
Address: #02-379, West Wing (above H&M and Uniqlo
Opening hours during CNY: 10AM-6PM
Telephone: 6337 0205
---
3. Survive a zombie apocalypse as a family at Zero Latency
---
In this day and age, none of us are strangers to addictive games on mobile phones and consoles alike. Level up the game experience and try Free-Roam Virtual Reality (VR). 
Over at Zero Latency, you can roam about in the largest VR gaming arena in Singapore, decked in VR goggles and headphones, to fight off zombies, aliens and other robotic enemies with your family and friends. Each game package starts at $48/person and each gameplay is approximately 30 minutes long.
Engineerium has flying whales and mystical characters in a warped world
The games here are most suitable for kids aged 13 and above, and there are also family-friendly games like Engineerium – a game set in a fantastical land that's inhabited by colourful characters. Here, you'll solve physics-based puzzles as a team while defying gravity. 
No matter which game you choose, this is a sure way to bond with your family while clocking in some active hours. 
Address: #03-346, East Wing (between Towers 3 & 4)
Opening hours during CNY: 24th Jan 11AM-11PM | 25th & 26th Jan 10AM-closing
Telephone: 6931 0331
---
4. Explore an eco-themed playground at The Polliwogs
---
If you're looking for a safe space for your kids to unleash their pent up energy, try The Polliwogs indoor playground. It's eco-themed and has various animals springing up from the ground or hiding in corners, waiting to be visited by your kids. 

There's also a vertical obstacle course for braver kids to climb and get a bird's eye view of the playground. Other exciting areas include a dedicated space for toddlers to tumble into padded walls or launch styrofoam sticks into baskets. 
Adults can rest with ease at the lounge area 'cos there are experienced staff to assist parents in supervising safe play for kids.  There are also scheduled educational activities and shows to keep the kids engaged. Prices start at $13 for toddlers below 2 years of age.
Address: #02-728, East Wing (Tower 4, located within BOVE unit)
Opening hours during CNY: 24th Jan 10AM-3PM | 25th Jan 10AM-6PM | 26th Jan 10AM-7PM
Telephone: 6235 5781
---
5. Try a ninja obstacle course & flying fox at SuperPark
---

Image credit: SuperPark
You'd think playgrounds are just for kids but that's not true at SuperPark – one of the largest indoor activity parks in Singapore. Spread across 2 levels, SuperPark has 3 themed zones with over 20 activities that are suitable for all ages. 

Image credit: SuperPark
Step out of your comfort zone and enter the Adventure Area for a shot at Flying Fox, Tube Slide, Pedal Car Track and even a Ninja Track to test your limits. If you're feeling competitive, the Game Arena has tons of sports for friendly matches. Try a classic battle at Street Basketball or give your best kicks at Superpinball.

Image credit: SuperPark
There's also the Freestyle Hall for a supervised session of skateboarding, jumping on trampolines and an Augmented Climbing Wall. And all this fun starts from just $22/person.
Address: #02-477, North Wing (between Towers 1 & 2)
Opening hours during CNY: Mon – Fri 10AM-9PM | Sat & Sun 9AM-9PM
Telephone: 6208 8322
---
6. Wind down with a flick at Golden Village
---
Snuggling in the comfort of your sofa while binge-watching your oppa's latest K-drama sounds enticing. But nothing beats hearing Dolby Digital's "all around you" right before your movie starts. That's right – a good old visit to the cinemas is a sure-fire way to keep the family entertained for a solid couple of hours. 
Head over to Golden Village to catch Jackie Chan's latest CNY crowd-pleaser, Vanguard, or watch the beloved Iron Man turn into Doctor Dolittle with your kiddos. Pair that with a box of popcorn and an upsized drink, and that's a day well spent.
Address: #03-373, East Wing (near Promenade MRT entrance)
Opening hours during CNY: 24th Jan 10AM-2AM | 25th – 26th Jan 9AM-2AM | 27th Jan 9AM-11.30PM
---
7. Whet your appetite with freshly-baked wood-fired pizzas at Peperoni Pizzeria
---
Nearly every parent has dealt with picky eaters, but you'll have plenty of kid-friendly options at Peperoni Pizzeria. There's a dedicated kids menu with Italian classics like a Kids Size Pizza and easy-to-eat pastas in bolognese, carbonara and pomodoro styles (all $14).


It's not only the kids being treated here, they've got an extensive menu for all things Italian. Start off with appetisers like an Avocado & Tomato Bruschetta ($15) or a Crispy Portobello ($20) and then treat yourself to a Pizza (from $19) of your own choice or an Arrabbiata Pasta ($19). 
Families can even order jumbo-sized 21-inch XXL pizzas that range from staples like Hawaiian and specials like Chicken Truffle.
While you're here, check out other family-friendly options that'll be open throughout the holiday, like Morganfields and Coffee Smith. And if you're looking for some comfort food, favourites such as Jollibee, Wingstop, Burger King and Mos Burger are safe choices that're available so you can be sure that your tummy won't grumble.
Address: #B1-130, Fountain
Opening hours during CNY: 24th Jan 11AM-3PM | 25th & 26th Jan 11AM-10PM
Telephone: 6884 7737
---
8. See the local hood from a bus that doubles as a boat 
---
Tourist or not, there's always something new or different to discover about our tiny island. Get on an amphibious vehicle and have a fun localised educational tour with DUCKtours. Prices start from $43 for an hour-long adventure around Singapore. 
You'll cruise along Marina Bay, take in views of Singapore's stunning skyline, and visit iconic landmarks like the Esplanade and Merlion. Before you know it, you'll be back on land touring past the Singapore Flyer and around the Civic District.  


You also have the option of hopping aboard the Big Bus with a Hop-on Hop-off ticket for $47. One ticket gives you access to 6 different routes that'll bring you from hotels to key landmarks and attractions, and even ethnic districts. 

Pro-tip: choose the top deck for the best views but remember to bring a cap and slather yourself with sunscreen!
Image credit: BIG BUS & DUCK 
The busses run frequently so you have the luxury of time to stroll around before easily hopping back onto the next Big Bus from the same bus stop. 
Address: #01-330, West Wing (behind Adidas)
Opening hours during CNY: 9AM-6.30PM
Telephone: 6338 6877 
---
9. Sing in vibrant themed rooms at K.Star Karaoke
---

Bring your fam to let loose in fun character-themed karaoke rooms
Families with a musical side can be sure to drop by K.Star Karaoke while you're here. They have a total of 23 themed rooms that span everything from characters like Pikachu and Hello Kitty, to rooms decked with balloons, flamingo-pink hues and even space-like neon lights. 
Rates start at just $25/room per hour, and can accommodate up to 6 people. Bigger groups can head for Deluxe Rooms ($45/room per hour) for up to 15 pax, or Panorama Rooms ($60/room per hour) for up to 20 pax.
And while you're taking a break from belting your favourite tunes, wind down with virtual reality game pods and dart machines.
Address: #02-724, East Wing (near MacDonald's)
Opening hours during CNY: 24th Jan 12PM-5AM | 25th – 26th Jan 2PM-5AM | 27th Jan: 12PM-3AM
Telephone: 6269 5188
---
Bring your family to Suntec City this long CNY weekend
---
If you're looking for somewhere to hang during this CNY break, Suntec City has got your back. There will be plenty of shops and entertainment that'll remain open throughout the long weekend. 

Families have lots of options that include activities the whole fam can do together, as well as places where kids can let loose. Those getting in some last-minute CNY shopping for gifts and new outfits can also head over to stores like Giant and H&M.
From elaborate indoor playgrounds for your kiddos to recharge before school starts again to reliving your nostalgic arcade days, there will be something for everyone within Suntec City!
P.S.: Enjoy $3 off your Grab ride to Suntec City when you apply promo code 'SUNTEC'! Valid from 10AM-10PM.
Address: 3 Temasek Boulevard, Singapore 038983
Opening hours: 10AM-10PM
Telephone: 6266 1502
---
This post was brought to you by Suntec City.
Photography by Joshua Ryan Lee & Olivia Tan.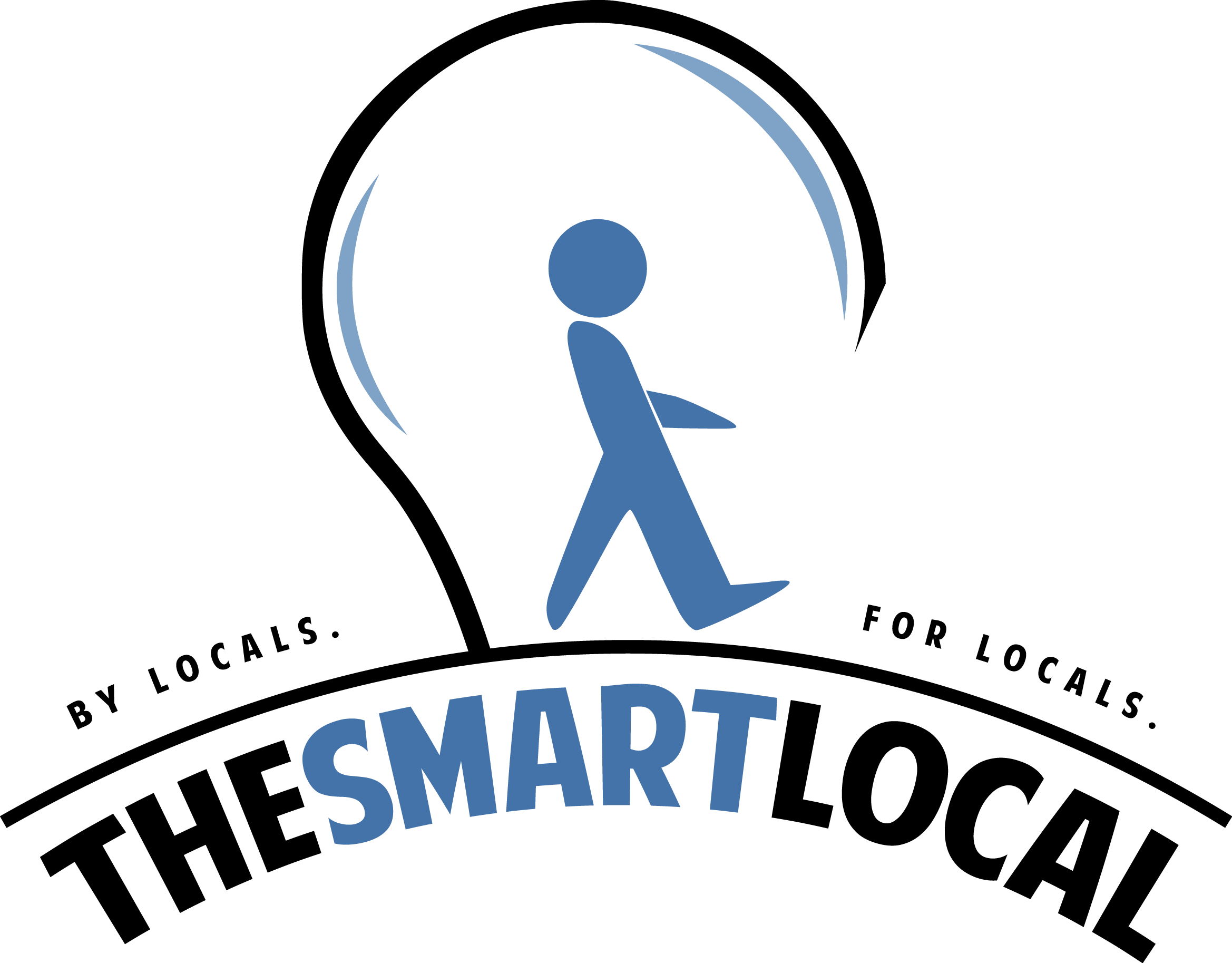 Drop us your email so you won't miss the latest news.