Wonton in a million
Pan-fried, boiled or steamed, however you like them, dumplings are little pockets filled with fun, probably not a first-date kind of meal (unless you want to deal with the soup-squirting-everywhere debacle) but everyone loves them!
Thanks to the food gods, dumpling eateries can be found dotted all over Melbourne (I may or may not be typing and stuffing my face at one right now) and to save you the overwhelming task of picking one of gazillions, here's 10 places in Melbourne where you can be rest assured your dumpling game is on point.
1. Charlie Dumpling
This one is for the dumpling rule breakers, sick of the good ol' pork and chive and craving something different – Milk Chocolate dumplings, anyone?
With a bar greeting you as you walk in, Charlie Dumpling exudes a 'tapas' style set up, staying true to the nature of dumplings being a sharing meal but only this time, you're dealing with flavours that'll throw your taste buds into overdrive.
If you're feeling savory, try their Blue Swimmer Crab dumplings, drowned in a punchy yuzu & kompot pepper sauce, Peking Duck Dumplings waddling in a pool of red curry or the Lamb Gyoza Dumplings paired with mint, korma spice and smoked yoghurt.
Sounds fancy so far doesn't it? – Well it gets better!
Like one would expect at any restaurant, Charlie Dumpling serves dessert and some are in dumpling form! Try their signature Milk Chocolate dumplings paired with a raspberry-chili sorbet or the Rhubarb and Vanilla Mochi served with milk jam and a spiced crumble.
Address: 184 High Street, Prahran VIC 3181
Opening Hours: Mondays to Wednesdays, 5:30pm to 9:30pm, Thursdays to Fridays, 12noon to 10pm (with break from 3pm to 5:30pm), Sundays 12noon to 9:30pm (with break from 3pm to 5:30pm)
Phone Number: (03) 9510 4213
Website: Here
2. Shandong Mama
If it wasn't for the lines and it being constantly packed-to-the-brim with patrons, Shandong Mama is tucked away in-between a dozen hair salons and is the last place you'd expect to have yourself a delicious plate of dumplings.
For the seafood lovers, some of the best seafood dishes are said to have originated from Shandong province and that's exactly what you can expect from here – all wrapped up in an unorthodox dumpling fashion.
The Mackerel Dumplings, highlighted with subtle hints of ginger, coriander and chive, are the star of the menu and despite mackerel having strong smelling connotations, these dumplings won't have you pinching your nose but instead inhaling each one like a dyson vacuum.
Other recommended picks would be the Melbourne Dumplings – said to have been inspired by the contemporary food scene in Melbourne and is a rich blend of prawns, calamari, mussels, fish and chicken held together with lemon rind, olive oil, parsley and garlic or the Little Rachel dumplings – prawns, calamari and salmon!
Because the dumplings at Shandong Mama are wrapped more akin to a spring roll, we suggest that you opt for the pan fried option because all that maximized surface area means more crunch factor – #science.
Address: Shop 7 200 Bourke Street Melbourne VIC 3000
Opening Hours: 11am to 9:30pm daily, Fridays 11am to 10pm.
Phone Number: (03) 9510 4213
Website: Here
3. Juicy Bao
The interiors inside Juicy Bao are plain and simple, but all that is made up for in the flavor of the bite sized morsels that are hand made fresh daily by the ladies that entertain passerby's with their lightning-quick folding skills.
You'll find most of the staples that can be found at most dumpling serving establishments but not all offers four variations of Xiao Long Bao (magical soup dumplings). Try their the Signature Pork, Chicken and Prawn, Crab and Pork or Vegetarian options!
We also recommend ordering a serve of their Pan Fried Juicy Bao, which aren't like the Japanese gyoza but more like mini bread buns stuffed with your choice of beef or pork and crisped up to perfection. – Carbs, fried? Uhm YES.
Address: Shop 2, 178-190 Little Bourke Street, CBD, Melbourne, VIC 3000
Opening Hours: Sundays to Thursdays, 11:30am to 9:30pm, Fridays and Saturdays, 11:30am to 10pm.
Phone Number: (03) 9041 7009
Website: Here
4. Mr. Huang Jin
Mr. Huang Jin is a modern Taiwanese restaurant that serves up traditional dumplings with a twist.
Located within an office tower, the restaurant is decked with floor to ceiling windows and the bright and airy interior makes it a popular option amongst the weekday lunch crowd.
It's here at Mr. Huang Jin where patrons can indulge in Wasabi Xiao Long Bao, Emerald Pork Dumplings – spinach skin?! and pan-fried Chicken and Lemongrass dumplings. There are plenty of other favorites along with heavier dishes such as rice and noodles.
If you've still got space left over for dessert, why not try The Emperor's Pancake – crispy, flakey pastry filled with sweet adzuki beans doused in homemade maple syrup!
Address: 4-5 Katherine Place, 517 Flinders Lane, VIC 3000
Opening Hours: Weekdays 11:30am to 10pm, Saturday 5:30pm to 10pm, closed on Sundays.
Phone Number: (03) 9629 5452
Website: Here
5. I Love Dumplings
It's simple, if you love dumplings, then pay this establishment a visit – stat.
With three stores across Melbourne, not only will you be able to enjoy dumplings easily but you'll also rest assured that with three restaurants, these dumplings are good. Really good.
There are endless varieties of traditional dumplings and you can have them steamed or pan fried. We recommend trying the Steamed Chicken and Corn dumplings served with Sichuan Chili sauce, Pan Fried Chicken and Prawn dumplings or indulge in a whole plate of steamed prawn dumplings!
Address:
Flemington
297 Racecourse Rd Flemington VIC
Phone Number: (03) 9372 5218
CBD
108 A'Beckett Street, CBD, Melbourne, VIC
Phone Number: (03) 9329 8819
Richmond
298 Bridge Road, Richmond, Melbourne, VIC
Phone Number: (03) 9372 5218
Website: Here
6. Dumplings Plus
Whether you're tired after a long day, unprepared for a potluck or just don't like sharing your dumplings, we recommend Dumplings Plus as a great take-out option.
A real popular place amongst students, rest assured that you'll be able to have that whole plate (or two) of dumplings to yourself without breaking your wallet. Not only are they super affordable, they're very tasty (in that familiar MSG kind of way) and there are plenty of varieties to choose from!
Of the lot, the boiled Pork Dumplings are a definite must-have along with the pan fried Beef/Pork Dumplings and if you love your spice, don't pass up the Pork Dumplings in a Hot and Sour soup.
Address: 269 Swanston Street, Melbourne 3000
Opening Hours: 10am to 11pm daily
Phone Number: (03) 9663 8181
Website: Here
7. New Shanghai
Expect to have a dumpling coma at this eatery because the food is good and the portions are huge!
Who needs shoes when you can spend all your money on dumplings? New Shanghai is conveniently located on the food court level of the Emporium Shopping Gallery and is constantly packed with customers stuffing their faces with a variety of these delicious savoury parcels.
New Shanghai greets you with their dumpling artists behind a large window, folding away rapidly, almost as if to hypnotize patrons (not that you need to be hypnotized for dumplings, hah!) and luring them into this dumpling haven.
The chef's recommendations are all denoted with a little sign next to the dish but from our experience, we suggest to go for the Pan Fried Pork Buns – crunchy on the outside, fluffy on the inside, Steamed Vegetarian Dumplings – so much more than limp spinach in a wonton wrapper and the steamed Pork and Chive – a classic done SO right.
Address: Emporium Melbourne, Level Three, 287 Lonsdale Street, CBD, Melbourne, VIC
Opening Hours: Saturdays to Wednesdays, 10:30am to 7pm, Thursdays to Fridays, 10:30am to 9pm.
Phone Number: (03) 9994 9386
Website: Here
8. Din Tai Fung
You might just have been living under a rock if you haven't heard of Din Tai Fung, but Melbournian's get a slight excuse for the holy grail of Xiao Long Bao has only just set foot on Victorian turf.
Expect long lines and the need to hiss aggressively at people attempting to jump queue because the dumplings here definitely do not disappoint. This is the perfect place for novice dumpling-ers because the Xiao Long Bao (soup dumplings) is their specialty that keeps even the dumpling skeptics coming back for more.
The skin on these parcels are thin, translucent and customers can choose either to indulge in the classic pork dumplings or the crab meat and roe dumplings – both of which have a hot soupy porky broth that escapes from the filling whilst steaming. Picking these gems up may seem like a daunting task, as well as trying not to burn your tongue (SO worth it though…) but if you pinch them from the top and let them sit in a little plate of vinegar for a few seconds, you'll be eating like a dumpling pro.
You'll also find other yum cha staples like the Shrimp and Pork Shao Mai and Vegetable and Pork dumplings, but somehow nothing quite measures up to a steamy basket of XLB.
Have a competition with other tables and see how high your steamer baskets go as you gobble down these soup dumplings like no tomorrow.
Address: Level 4, Tenancy M002, Emporium Melbourne, Level Three, 287 Lonsdale Street, VIC 3000
Opening Hours: Weekdays, 11:30am to 10pm (with break from 2:30pm to 5:30pm), Saturdays 11am to 10pm (with break from 3pm to 5pm), Sundays 11am to 9pm (with break from 3pm to 5pm)
Phone Number: (03) 9654 1876
Website: Here
9. Hu Tong Dumpling Bar
A strong contender to the aforementioned Din Tai Fung, you can also expect a long wait or a time constraint on eating if you haven't made a booking in advance – but it's so worth it.
If the dumpling ranking system was akin to that of the HSC, Hu Tong would be a solid band 6 and a dux of the dumpling world without a doubt. There are plenty of options on the menu to choose from (all with pictures, so try not to slobber) and we guarantee that any one you choose will hit the spot.
However, if you don't wish to explore the menu yourself, we definitely recommend the pan-fried dumplings, which are cooked in a way that the dumplings are bonded together by a fine, super crisp layer causing you to snap them apart like Kit Kat's and gobble them down just as fast. In addition, you have to try their specialty dumplings such as the luxurious Crab Meat Dumplings or Mushroom Prawn Dumplings that are studded with crunchy, diced, water chestnuts!
If you want a dumpling date like no other, we highly recommend you pay Hu Tong a visit!
Address: 14-16 Market Ln, Melbourne VIC 3000
Opening Hours: Sundays to Thursdays, 11am to 10:30pm (with break from 3pm to 5:30pm), Fridays to Saturdays, 11am to 11:30pm (with break from 3pm to 5:30pm)
Phone Number: (03) 9650 8128
Website: Here
10. David's
Yum Cha or Dim Sum can usually be associated with the typical Asian-restaurant-bad-acoustics, paper tablecloths and questioning why sucking on chicken feet is allowed in public.
However, all that is washed away once you step foot into David's and instead think: Instagram worthy china, pretty-as-a-picture dumplings and to speak at a level where you can actually hear yourself. The serving sizes are small and if you bring a few friends along, you'll be able to taste the whole menu!
The choices are endless and you can chomp on items such as the Green Prawn and Bamboo, Mixed Seafood or Golden Parcel dumplings. A must try at David's is actually not from the savoury side of the menu but a sweet treat comprised of Molten White Chocolate dumplings served with Peanut and Coconut praline and a scoop of vanilla ice cream! – Yum!
Address: 4 Cecil Pl, Prahran VIC 3181
Opening Hours: Sundays to Thursdays, 12 noon to 10pm (with break from 3pm to 6pm), Fridays 12 noon to 11pm (with break from 3pm to 6pm), Saturdays 11:30am to 11pm (with break from 3pm to 6pm)
Phone Number: (03) 9529 5199
Website: Here
Let the dumpling hunt begin
Now, close that mouth that you have gaping wide open and go stuff some dumplings in your gob! If you know of any wonderful dumpling gems in Melbourne, don't forget to comment below!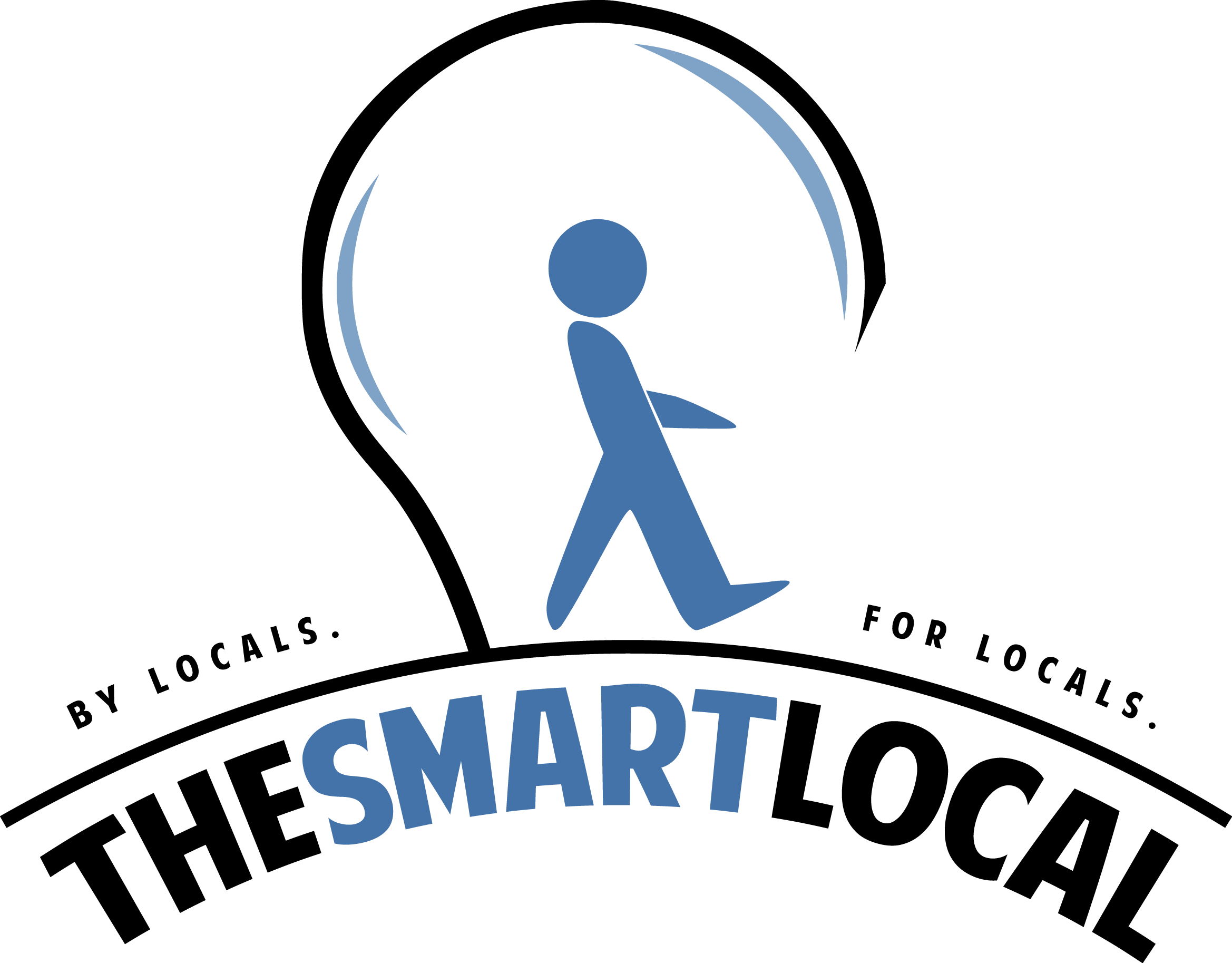 Drop us your email so you won't miss the latest news.