Oh MasterChef, where art thou?
Watching MasterChef always ignites a desire in me to create dishes as exquisite as those the contestants whip up. Granted, these chefs go through countless rounds of failure, and much time is invested before they attain the level of skill they have – but hey, a girl can always dream.
Unfortunately, while cooking is rewarding, it's also a tiresome process that may sometimes seem too much of a hassle for a working adult.
So for all you out there who want to take a step into the cooking world without running the risk of burning down your kitchen – or having to tackle the burdensome task of cleaning up. Here is a list of places you can go to indulge in the novelty of 'cooking' your own food, without all the negative bits.
1. Nanjya Monjya Japanese Restaurant
Source
Many have not heard about this Japanese dish called Okonomiyaki. I've raved about it countless times only to be met with blank stares that spell out "YOU ARE MAD". Well, perhaps I am – mad about Okonomiyaki, that is.
Basically, an Okonomiyaki is a Japanese savoury pancake topped with ingredients ranging from seafood to meat, then slathered with sauces and finally sprinkled with bonito flakes. Sadly, there are few places in Singapore which offer it, and even fewer that allow you the experience of cooking it for yourself.
Currently, Nanjya Monjya is one of the only restaurants in Singapore which provides that opportunity. After selecting a flavour from options such as Mix Seafood Okonomiyaki ($18) and Pork Belly Okonomiyaki ($14), you will have a flippin' fun time cooking and decorating your creation. So get your spatula-arms ready and get down to some Okonomi-cookin'.
Address:390A Havelock Road, #01-03/05 Grand Copthorne Waterfront Hotel Singapore, Singapore 169663
Tel:+65 6738 7177
Opening Hours:12:00 pm – 2:30 pm | 5:30 pm – 1:00 am
2. Nook D.I.Y House of Pancakes
Concerning the debate on Pancakes vs. Waffles, I'm usually on the side of the latter. However in this case, pancakes is a clear winner. Until someone opens a restaurant serving DIY waffles, it's likely a bit of my heart will remain with the other team.
At Nook, you can play with your food and eat it too – say hello to every child's dream. Based on your flavour selection, you will get a jar or squeezer bottle filled with your chosen pancake batter. Once that's done, let your creative juices flow and go wild with your pancake designs.
To beautify your masterpiece, for a price of $2 per add-on you can choose to have additional toppings such as ice cream or rainbow sprinkles.
Address: 21 Lor Kilat, Singapore 598123
Tel:+65 6466 1811
Opening Hours: Mon – Fri 12:00pm – 10:00 pm | Sat – Sun 10:00 am – 10:00 pm
3. Sho Teppan
Source
With DIY Teppanyaki and Sukiyaki under one roof, Sho Teppan has the best of both worlds. That being said, the true star will be their Teppanyaki dishes. It's always fascinated me how the Japanese chefs can whip up dishes on iron-plates at the speed of light, allowing the natural sweetness of the ingredients to emerge while not burning the food.
At Sho Teppan, you have the option to fry your chosen dish such as Chicken ($11.90) or Seafood ($19.90) with 4 types of sauces: teppanyaki, teriyaki, black pepper, and miso. Make sure every morsel of meat is enveloped in glorious sticky sauce for a meal that will blow your mind.
Pretend you are frantically mixing to the tune of Mozart, or stir-frying to Justin Bieber – anything that helps you wade into your role of a real-life Cooking Mama.
Address: Raffles City Shopping Centre 252 North Bridge Road #B1-44B Singapore 179103
Tel: +65 6336 8268
Opening Hours: Daily 11:30am to 10:00pm
4. Yoogane
Source
Fans of all things Korean will love this next point. Yoogane is a famous chain from Korea which specializes in Galbi, a kind of grilled dish cooked with marinated meat.
Choose from options such as their signature Chicken Galbi ($16.90) or add on their famed Fried Rice ($3.90) together with Yoogane's special sauces to mix up a massive portion of goodness.
On a mega-sized pan, you are given free reign to whip up your own creation. Alternatively, the trained service staff can help you to fry up a little slice of heaven – but why deprive yourself of the golden opportunity to channel your inner Gordon Ramsay.
Address: 200 Victoria Street, Bugis Junction #02-47/48 Singapore 188021
Tel:+65 6337 7337
Opening Hours:Daily 11:30 am – 10:00 pm
Address: Westgate Mall 3 Gateway Drive, #03-08 S608532
Tel:+65 6710 7821
Opening Hours:Daily 11:30 am – 10:00 pm
5. Good Chance Popiah
Source
Popiah is one of my ultimate comfort foods, and it's also amazingly versatile. It makes for a great snack in between meals, but can also provide for a filling and heartwarming meal with your loved ones. There's something communal and personal about throwing a popiah party – except, sometimes there's just too much hassle involved.
So if you'd like to have all that popiah jazz without the additional stress, head over to Good Chance Popiah. The ingredients will be nicely laid out for you – all you have to do is scoop your desired fillings onto a thin skin and roll away to a great meal.
Address:Jalan Berseh #01-15 New World Centre Singapore 209037
Tel: +65 96229445
Opening Hours:Daily 11:00am – 2:30pm , 6:00 pm – 9:30pm
Address:Blk 149 Silat Ave #01-58 Singapore 160149
Tel: +65 62710698
Opening Hours:Daily 11:00 am – 2:30pm , 6:00 pm – 9:30pm | Closed Mon
6. Wrap and Roll
Source
Here's another roll, but from a different part of the world. With Wrap & Roll's 'Roll-It-Yourself' menu selection, you can build your own Vietnamese rice paper roll. No fancy embellishments, just plain good ole' rolls.
Constructing your roll will be quite fun as a spray bottle will be provided for you to spritz water onto the rice paper, authenticating that 'styling' experience. With fresh leafy greens and succulent meat, it's no wonder customers often come back to literally wrap and roll.
Address:ION Orchard #B3-19, 2 Orchard Turn, Singapore 238801
Tel:+65 62710698
Opening Hours:Daily 10:00 am – 10:00 pm
7. Whole & Hearty
Source
Eating healthy in Singapore is expensive, and it often burns a hole in your wallet without filling you up – which is why Whole & Hearty is such a gem.
Not only does it provide a wholesome spread of organic toppings ranging from wheat germ to chia seeds for you to spruce up your bowl of homemade yogurt, you are allowed to fill it to the brim if you so desire!
Source
Their bowls come in three sizes – small ($4.50), medium ($6.80) or large ($8.50). After selecting, you can go crazy concocting your healthy creation. If you ask me, that's the perfect guilt-free way to behave a little greedily.
Address:Icon Village, 12 Gopeng Street, 01-84
Tel:+65 9855 4290
Opening Hours:8am to 1.00pm | Gelato & retail items 12:00 pm to 8:00 pm
8. Honguo
Source
I first came across this dish in Yunnan and fell in love with it. Luckily for me, this famed dish from Southwest China can be found in the lion city too. Their signature Zhuang Yuan Mi Xian ($8.80) comes with 15 side dishes that you can pour into a warm and comforting bowl of double-boiled soup to form a satisfying meal.
Address:Bugis Junction 230, Victoria Street #B1-06 Singapore 188024
Tel:+65 6884 4717
Opening Hours:Daily 11:00 am – 10:00 pm
Address:NEX 23 Serangoon Central #B1-75 Singapore 556083
Tel:+65 6634 4675
Opening Hours:Daily 11:00 am – 10:00 pm
9. Hot Stones
Source
If you've had enough of getting overcooked or undercooked steaks, Hot Stones is here to save the day. Based on your selection, you will be given fresh marinated meat or seafood that you can personally cook over a volcanic stone slab – à la Flintstones. Say bye bye to disappointing grills, and hello to meat cooked just the way you like it.
Other than the fact that this allows you to hear the delightful sizzling that powers your MasterChef transformation, this method also seals in the sweet natural juices of the meat. What's more, on weekdays from 12 – 3pm, Hot Stones has an absolutely value-for-money lunch set going for just $10++.
Address:3D River Valley Rd, 01-06, Singapore 179023
Tel:+65 6333 4868
Opening Hours:Sun – Thurs 12:00pm to 3:00pm,6:00pm to 11:00pm | Fri – Sat 12:00pm to 3:00pm,6:00pm to 2:00am
10. Dinner at 335
Source
Warning: This last point involves some next-level MasterChef business. It's definitely not for the faint-hearted, but if you'd like a challenge and experience of a lifetime, read on.
Supper clubs are all the rage nowadays due to its element of social interaction, but what sets Dinner At 335 apart from the rest is its choice of space – a humble HDB in Serangoon – and the fact that guests participate in the cooking. After which, everyone enjoys the lovingly prepared meal along with the hosts.
Due to the nature of the event, each bi-monthly dinner cannot accommodate a large group – so fastest fingers win for this one! Keep your eyes peeled for more information on when the next dinner is being held at their facebook page.
Let's get poppin'-cookin'
So there you have it, 10 places that will allow your inner MasterChef to find their calling. From Teppanyaki to Pancakes, there's bound to be one that tickles your fancy – so go forth and engage in the artform that is culinary craft.
Even better, bring your sweetheart to these places to impress her with your great-potential-husband skills. In fact, just invite her entire family along! It's guaranteed that it will earn you extra brownie points – if not for your terrific cooking skills, at least for a free meal.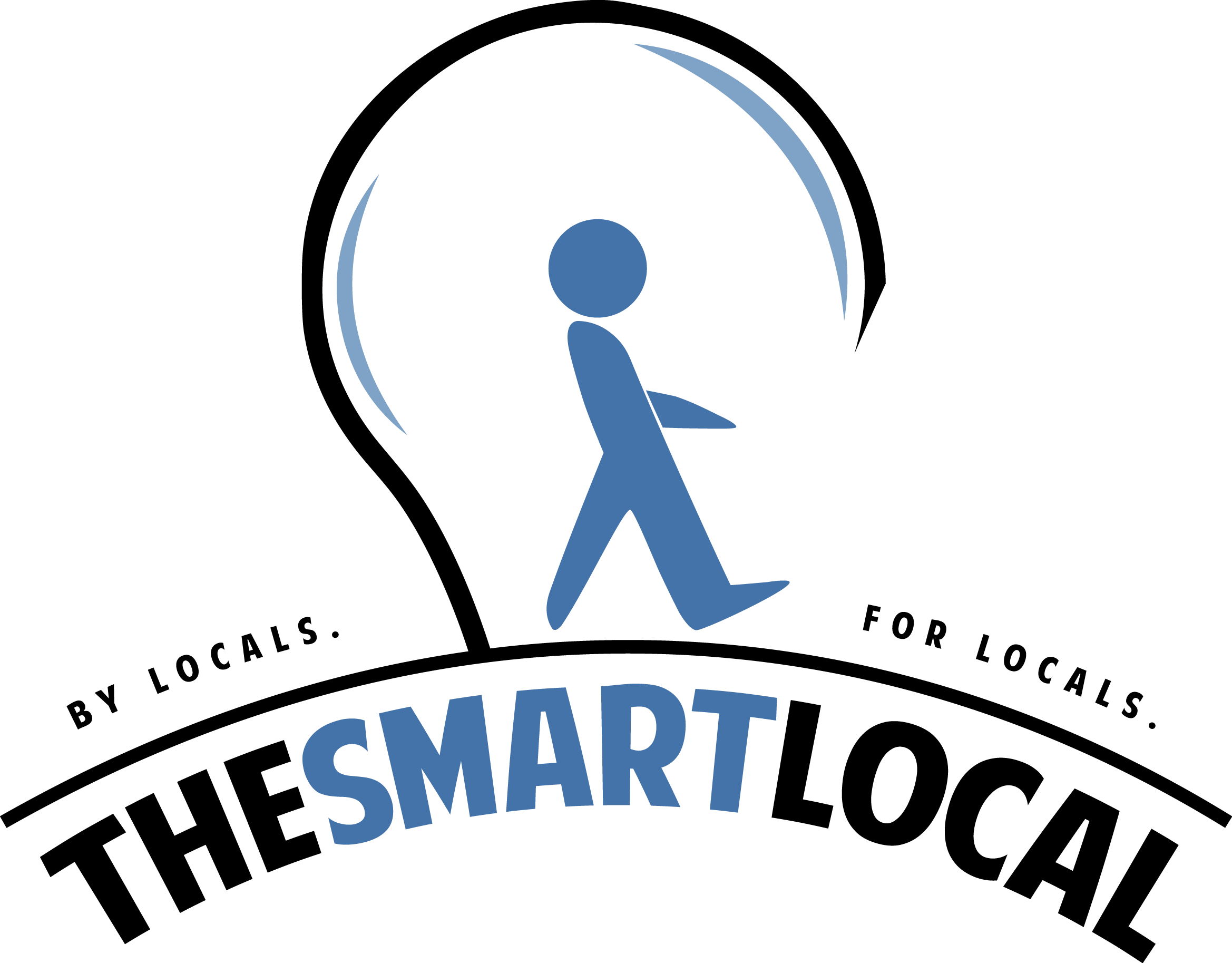 Drop us your email so you won't miss the latest news.