Crime & mystery shows on Disney+
---
This may be news to you, but there's a lot more to binge on Disney+ than just animated series, Marvel Studios movies, Star Wars content, and Disney Channel shows that somehow live in the recesses of your memory. Seriously – the streaming service has added some of the most chilling true crime and mystery titles to their fan favourites.
Here are 10 that are set to keep you up all night.
---
– Inspired by true events –
---
1. Boston Strangler
---
Newly added in March is this true crime thriller starring Keira Knightley, Carrie Coon, and Alessandro Nivola. Between 1962 and 1964, a notorious murderer went on a killing spree and took the lives of 13 women in Boston, Massachusetts. All victims were raped and strangled to death, and a rope or cord tied up in a bow was always found at the crime scene. He was called the Boston Strangler.
Image credit: Disney+
The series, based on his crimes, looks into the story of how 2 reporters at the time risked their lives to break the news and pursue the investigation. For those who don't know, the identity of the Boston Strangler remains unclear up until this day – making this series even more of a juicy must-watch.
Watch Boston Strangler.
---
2. Taiwan Crime Stories
---
Following in the footsteps of its American counterpart, there's a Taiwanese spinoff of the true crime docuseries, aptly titled Taiwan Crime Stories.
Image credit: Disney+
Similarly, this spine-chilling series takes you on a journey of significant crime cases throughout Taiwan's history. There's a train derailment insurance fraud case, the brutal annihilation of a family of 5 in 2001, a murder of an elementary school teacher, and a child homicide on a military base.
The series is one of the few Asian shows that are inspired by true crimes. If you ask us, we'd say it's going to be worth your while to venture into non-Hollywood titles in this genre.
Watch Taiwanese Crime Stories.
---
3. Have You Seen This Man?
---
If unsolved crime documentaries are your thing, then Have You Seen This Man? is for you.

Image credit: @bestevidencefyi
The 3-episode show follows the disappearance of John Ruffo – an American computer salesman. In 1998, he stole $350 million from US banks and was sentenced to 17 years in prison. On the way to return his ankle monitor and report to prison, John made a pit stop at an ATM, withdrew $600, and vanished forever.
Have You Seen This Man? uncovers his white-collar crimes, links to the Russians, and most importantly, theories about his escape and whereabouts.
Watch Have You Seen This Man?.
---
4. American Crime Story
---
With rave reviews from discerning critics on Rotten Tomatoes, it's safe to say that American Crime Story is one of the best true crime series out there.
Image credit: @cinestaffperu
Going strong with 3 seasons under its belt, the Emmy award-winning show tells the stories of some of the most epic events in America's history. There's the trial of the century with O.J. Simpson, the infamous murder of Gianni Versace, and the high-profile affair between Bill Clinton and Monica Lewinsky.
And the best part is, you don't even need to be familiar with the stories behind these iconic cases to be fully captivated by the show.
Watch American Crime Story.
---
5. Candy
---
The disturbing true-crime TV show Candy dives into a chilling axe murderer case back in 1980.
Image credit: Disney+
The dramatisation follows Candy Montgomery, a housewife from Texas who was accused of murdering her neighbour by striking her 41 times with an axe. When the case was brought to trial, however, the jury agreed that it was an act of self-defence and let Candy walk free. 
This miniseries investigates the murder, trial, and tabloid coverage of the case, giving a glimpse into Candy's life before and after a case which undoubtedly shook the nation.
Watch Candy.
---
6. Bones
---
All 12 seasons of Bones are based entirely on legit works of a real-life forensic anthropologist named Kathy Reichs.
Image credit: @sternenmama.steffi
Here's the gist of 246 episodes in the mega series: an FBI agent and a forensic expert team up to solve gruesome murders by analysing decaying corpses and shattered skeletons. Just a heads up – even when your heart rate has settled down, a few gag-worthy scenes from the series will pop up in your dreams forever. 
Watch Bones on Disney+.
---
– Fictional –
---
7. Criminal Minds
---
Stepping into the fiction realm, it's been almost 2 decades since the first episode of Criminal Minds aired. That, and the fact that people still bring it up whenever they talk about iconic crime TV shows, should be enough to signal how binge-worthy this drama is.
Image credit: Disney+
The show revolves around a group of FBI criminal profilers who use behavioural analysis techniques to study crimes and find suspects. There are 16 seasons for you to binge, with standout episodes like The Cinderella and The Gambler often getting referenced for being particularly disturbing. 
Watch Criminal Minds.
---
8. Big Mouth
---
If you haven't already been sucked into the Korean drama craze, you will after watching Big Mouth.
Image credit: Disney+
The dramatic 16-episode series centres around an average lawyer who's arrested while pursuing a big murder case that's beyond his pay grade. In order to protect his family, he has to uncover the truth, solve the case, clear his name, and hopefully change the corrupted system that's being run both in and outside prison.
Not to mention, Girls' Generation's Yoona and While You Were Sleeping's Lee Jong Suk star in this K-drama, so be prepared to fanboy/girl hard.
Watch Big Mouth.
---
9. Only Murders In The Building
---
This new comedy-crime drama titled Only Murders In The Building stars childhood fave Selena Gomez as 1 of 3 residents in a New York City apartment building. 
Image credit: Disney+
The 3 bond over their shared obsession with true crime podcasts. When a murder happens in their building, they decide to crack the case by getting into podcasting themselves. Little do they know, the murder actually involves most of them.
With a bunch of Emmy awards in its pocket, Only Murders In The Building just released its newest season. So, expect more mystery and mayhem coming your way when Season 3 airs. The upcoming season also sees guest stars Meryl Streep and Paul Rudd join the stellar cast. 
Watch Only Murders In The Building.
---
10. The Files Of Young Kindaichi
---
The Files Of Young Kindaichi follows the crime-solving adventures of a high school student named Hajime Kindaichi. 
Image credit: Disney+
Based on the Japanese hit manga The Kindaichi Case Files, this series is actually a remake of the OG show that was aired in 1995. Trust that the storyline is so gripping that you'll speed through all 10 episodes and might even search for the manga itself. 
Watch The Files Of Young Kindaichi.
---
Catch crime & mystery shows on Disney+
---
True-crime and thriller fans know there's nothing like unwinding after a long and stressful day with a marathon of even more heart-pumping crime and mystery shows. However, we understand that not everyone has an appetite for edge-of-your-seat series all the time. That's why we're happy to report there's more to binge on Disney+ than just cold-blooded crime shows.
In addition to classic titles from the Disney, Marvel, Pixar, and Star Wars franchises, you can stream Hollywood blockbusters, K-dramas, J-dramas, and even new releases from other Asian countries like Taiwan, to your heart's content.
At a monthly subscription price of $11.89/month, Disney+ is less expensive than most of its competitors in the streaming market. The platform offers 4K Ultra HD, Dolby Surround Sound, and IMAX Enhanced on selected titles to ensure you'll get a cinema-level movie experience right at home.
Image adapted from: Disney+
With a single Disney+ account, you'll be able to share it with up to 7 of your besties, which makes the subscription even cheaper at less than $2/month. Just note that a max of 4 people can use it at the same time. 
Another cool feature on Disney+ is GroupWatch. It lets you and your friends or fam watch your faves together on your own devices. And remember, if you're granting your kiddos access to your Disney+ account, toggle the content rating for their profile with the Parental Controls feature. 
All we're saying is, prepare to do absolutely nothing but revel in an enormous range of TV shows and movies for the next few months. The couch potato life is about to choose you.
---
This post was brought to you by Disney+.
Cover image adapted from: Disney+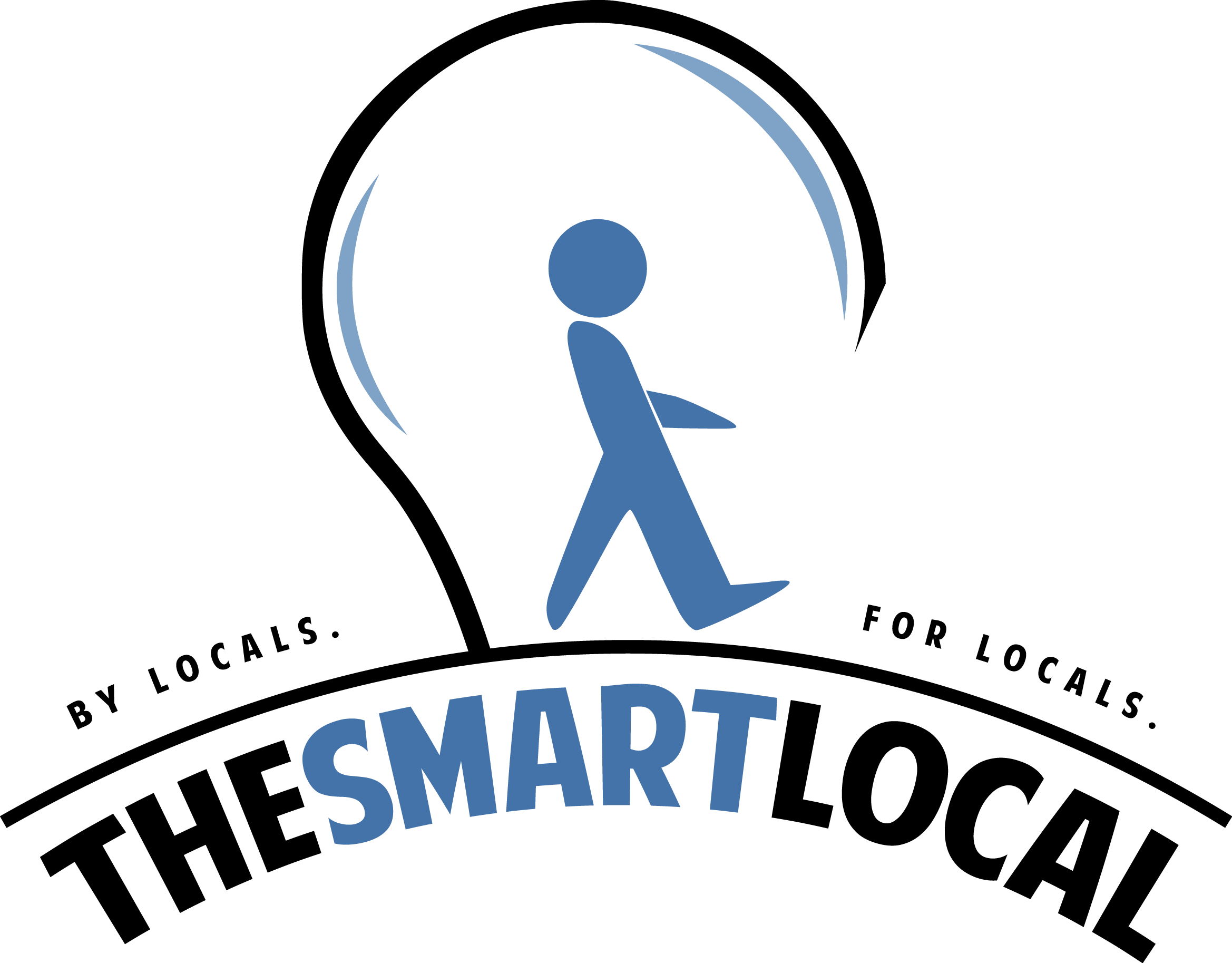 Drop us your email so you won't miss the latest news.