An Icon, Soon To Be Gone
As Singapore relentlessly pursues progress, landmarks that carried cultural significance get eroded. In 2014 alone, many places of heritage were marked for demolition, including familiar names like Dakota Crescent and Rochor Centre.
A cluster of blocks along Commonwealth Drive, some of the first generation Housing Development Building (HDB) flats to be built, will be the latest iconic place to face the wrecking ball come November 2015.
If you're wondering what's so special about this place, this deserted estate used to be home to a close-knit community with a strong kampong spirit. There also used to be small factories and craftsmen operating on the ground floor, providing a unique environment where residents can both work and stay.
The Beginnings of Commonwealth Drive
Commonwealth Drive is an iconic block of second-generation HDB flats developed to reduce overpopulation in Chinatown back in the 1950s. Affectionately known as chap lau chu (10-storey flats in Hokkien), it gave residences many reasons to love staying there.
It's located near the old Tanglin Halt Industrial estate, providing flexible working conditions for married women. Small kopitiams and shops were set up in the estate itself as well, making it especially convenient for the residents of Commonwealth Drive. As a result, they bonded with one another right below their houses, fostering a close community on their own.
Commonwealth Drive is also characterised by the gargantuan gas tank that used to live at the back of the estate, providing power supply and electricity to the residents. According to many who lived there, there was always an innate fear about the gas tank exploding due to the worrying amount of smoke and gas emitted every afternoon.
Revisiting all these familiarities is now only possible through photographs and personal recounts of people who were in the community.
The neighbourhood
As I walked into the housing estate from outside the barrier, forlorn and solemn feelings latched onto me. The road signs and markings were fading away, telling me how aged the entire estate is. Even the parking lots had stray weed growing around them.
The chap kau chus were very alluring to everyone who passed by the dilapidated estate, attracting long gazes and inducing slower footsteps. Everyone soaked in the surroundings, and this sparked earnest curiosity to check out the legendary flats.
At the ground floor of the blocks lie a long row of what used to be kopitiams, mini marts, and light industries. This arrangement of having commerce in a residential area helped residents to literally find work at their doorstep, and also provided married women with flexible working conditions. Having shops at an area of residence not only provided convenience, but also opportunities for the community to interact.
The KTM railway track is also a point of interest when talking about Commonwealth Drive. I can never imagine an actual train whooshing by the block behind, frequently honking as it rushes past.
For kids of the 60's and 70's, the place where the strongest memories were forged was undoubtedly the playground. with plenty of empty space for children to play catching. Somehow, the playground still retained its appeal as passers-by walked past the structure, as if it was timeless.
Homes of Commonwealth Drive
Letterbox
Retrofitted square letterboxes with a single vertical metal latch used to serve as the temporary home to envelopes addressed to Commonwealth Drive HDB flat owners. Looking at the letterboxes made me feel genuinely excited to check for letters – much like a child.
Lifts
The lifts bore the old design of a single sliding door with no windows. Already, I can imagine this generation of Singaporeans taking this lift and complaining about feeling stuffy. Besides, the struggle of having only 1 lift every 3 storeys is a struggle that few will understand today.
This was because older HDB flats that were built before 1990 were not designed for lifts to stop on every floor. People who have lived in these estates before will be familiar with the hassle of having to take the stairs to reach home, if their houses are on even levels.
Corridor
The flats at Commonwealth Drive block 74 to 80 can now be considered one-of-a-kind. They all face the long corridor, which was a housing design of the yesteryears that HDB first adopted. Ambling past the houses, an acute feeling of nostalgia arose. Memoirs of countless childhood playtimes along a similar corridor got elicited.
In modern HDB blocks nowadays, this corridor is largely compromised because of the modern design. Long corridors of old HDB blocks gave ample opportunities for neighbours to bond with each other, as well as for kids to let loose and run around for a game of block catching. Compared to the crammed units and narrow corridors characteristic of new-age HDBs; you now know why kids turn to their iPads and iPhones.
Flat Units
The corridor was lined with battered doors, and this particular one had a peculiar letter slot at the bottom, through which mail was delivered in the olden days by postmen. The flats were furnished with old-fashioned window grills, a trademark of the flats at Commonwealth Drive. Look around the houses in Singapore and you'll know this to be a thing of the past.
Stepping into the abandoned units induced an uneasy feeling, like I was intruding someone else's house. Surprisingly, there were some old furniture left behind and light graffiti that looked like they were drawn by small kids. Everything ignites wonder about the different families who lived in these flats.
At this point in time, putting myself in the shoes of the ex-inhabitants and trying to imagine the life then was all that mattered.
People of Commonwealth
Definitely, an estate worth remembering would not be if not for the people who made the community.
Mr Chua Thiam Seng, 61, is a well-known Karang Guni man in the nearby community, who lived in the dilapidated estate for 30 years. He is one of the few who, up till now, is unable to let go of the past. He's reluctant to give up the little space below his old flat, a space of his for afternoon naps.
Childhood buddies Mr Samsudin Hassan and Mr Danny Ng can speak fluent Hokkien and Malay respectively, because of the Kampong spirit in Commonwealth Drive that allowed them to exchange cultures and immerse in them.
Memories, memories
After walking out of the abandoned estate, a sense of loss followed. Knowing that the estate, together with its quirks and specialities are going to be gone for good soon, a tinge of sadness filled me. Even as an individual who has never stayed there before, the tearing down of Commonwealth Drive is a grave loss of heritage.
Although many ex-residents miss their old flats, there were many who're happier now that they've moved into their new homes. This goes to show that although old things are missed, they eventually have to go so that advancement can take its course.
"Forget Me Not" Photo Exhibition
The iconic chap lau chus of Commonwealth Drive blocks 74 to 80 will soon be torn down to the ground come November 2015, but there is still a chance to see an exhibition of the estate's quirks and its narrative of its past inhabitants.
Titled "Forget Me Not", the photography exhibition is a documentation by local photographers Nicky Loh and Erwin Tan, shedding light on the stories of people who were part of the Commonwealth Drive community, as well as the peculiarities of the entire estate.
Previously on the launch day, the exhibition was held in the vacated homes of Commonwealth Drive. It attracted throngs who were clearly residents of the estate. Some whipped out their cellphones to capture the last of Commonwealth Drive, while others clearly identified with the subjects of these photographs. "Isn't that Dr. Lim?", I heard an aunty exclaim excitedly at one point.
As outsiders, we don't know who Dr. Lim is. Neither are we familiar with the fruit-seller who runs a stall just down the street. We can't relate, but we can surely bid a proper farewell to an important part of Singapore's residential heritage.
"Forget Me Not" By photographers Nicky Loh & Erwin Tan
A photography exhibition on Margaret Drive and Commonwealth estates
When: 5 October – 27 December 2015
Time: 9am – 10pm daily (except public holidays)
Where: Queenstown Community Centre
Price: Free
And if you enjoyed reading this story, you'll love our feature on Balestier Road too – told through cinemagraphs.
Check it out our write-up on the story of Balestier Road!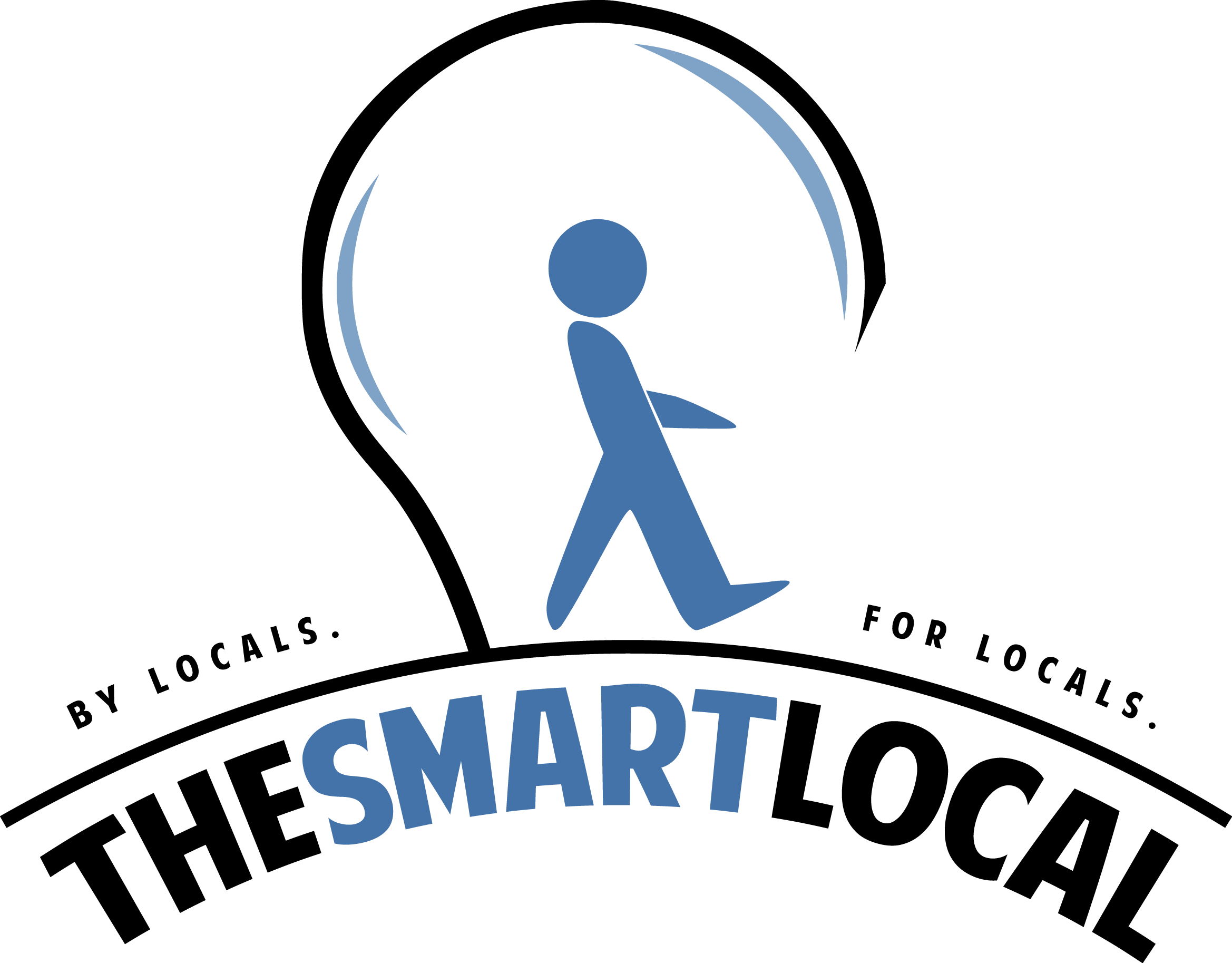 Drop us your email so you won't miss the latest news.