Cold Getaways in Thailand
With Singapore getting more and more humid, it feels as though we're living in an oven. And while those living in seasonal countries may appreciate our all-year-round summer sun, Singaporeans love fleeing the country to escape the hot-enough-to-fry-egg-on-windshield weather that is our reality.
The good news is, winter is closer to than you think. Here are 10 chilly getaways in Thailand so we don't have to burn our pockets traveling to Japan or Europe this year end!
1. Khao Kho, Phetchabun
At Khao Kho, you won't have to worry about crowds or waiting in line just for that oh-so-candid picture against a scenic backdrop. Relatively unvisited by tourists, the Khao Kho district is home to Phetchabun's most beautiful mountains. Less than a 5-hour drive from BKK, the weather here is cool all year round and can drop to 12ºC from late December to early January.
Accommodation
Phu Sandao Resort
Image credit: atsiam.com
Stepping into Phu Sandao Resort will make you wonder if you've gotten off the wrong flight. Instead of the usual sight of temples, the view is replaced with a breathtaking mountainous sight at 927 metres above sea level which resembles the hilly peaks of Switzerland.
Phu Sandao Resort
Image credit: @phusandao
Phu Sandao Resort has 8 rooms – 5 orange cylindrical pods and 3 lofts, each with a balcony facing the paddy field. And while the pods do offer more exclusivity and privacy, the lofts have a larger balcony and bean bags to lounge upon for you to enjoy the misty view.
View from the lofts
Image credit: Phu Sandao Resort
Whether it's watching the sunrise or enjoying a cup of freshly brewed tea, the experience is one you won't forget.
Address: 281 Villa No. 6, Tambon Khaem Son, Amphoe Khao Kho, Changwat Phetchabun 67270, Thailand
Rates: From 3,000 Baht/Night (~S$102)
Website
Blue Sky Resort
Image credit: Barefoot
Blue Sky Resort is as close as you can get to a weekend getaway in an English countryside. From the picturesque hills to the fountains and lavender fields, this vintage resort is enough to keep selfie-lovers busy the whole day.
Image credit: Barefoot
Rooms start from 3,000 Baht/night (~S$123), inclusive of a complimentary breakfast. Those travelling in large groups can also book their two-level family suite at 7,000 Baht/night (~S$287).
Besides Thai food, the resort also offers Western and Italian cuisine. As the food can be rather pricey, you can always choose to visit the nearby local market for some moo-ping (grilled pork stick) if you find yourself itching for a bite!
Address: 96 Moo 5, T. Campson, A.Khao Kho, Phetchabun Khao Kho Khao Kho District, Phetchabun 67280, Thailand
Rates: From 3,000 Baht/Night (~S$123)
Website
2. Pai, Mae Hong Son
Singapore may be a "green city" but there isn't much to nature besides the familiar forested areas of Sungei Buloh and the Bukit Timah Nature Reserve. Pai is a great place for nature-loving Singaporeans to escape the city and indulge in what mother nature has to offer. And unlike our humid rainforests, temperatures can drop as low as 11ºC at night!
Accommodation
Oia Pai Resort
Image credit: The Oia Resort
If you've always wanted to travel to the City of Water you'll love the Oia Pai Resort – Thailand's little Venice. Located beside a salt-water lake, the resort comes with canoes tied up to a dock at your doorstep for you to paddle around.
Image credit: The Oia Resort
Image credit: @jamielzqin
You'll want to spend most of your time outdoors enjoying the view, so even the food is served outside on a complimentary boat with seasonal fruits for you to enjoy in the morning! If you start missing the land, there are also free bike rental services at the hotel for you to explore the surrounding mountains and hills.
Address: 254 Moo 1 Baan Mae Yen, Mae Hee, Pai 58130, Thailand
Rates: From 4,680 Baht/Night (~S$192)
Website
Attractions
Pam Bok Waterfall
If you fancy a chilly swim, make a visit to Pam Bok Waterfall, one of Pai's most underrated waterfalls but also the most beautiful – located just 20 minutes away from Oia Pai Resort.
Image credit: @mikewoods101
Upon walking up the narrow track, you can take a leap of faith from the elevated rocks and hear your screams echo through the enclosure as you dive into the water 4 metres below.
Address: Pam Bok Village, Pai, Thailand
Muang Pang Hot Springs
Image credit: Wandering Farmers
After swimming in those cold waters at Pam Bok, you may want to take a relaxing hot bath at this "secret hot spring" in Muang Pang just an hour away from town. And best of all – it's free! You'll feel as though you're soaking in an onsen in Japan!
Address: Mueang Paeng, Pai District, Mae Hong Son 58130, Thailand
3. Wang Nam Khiao, Nakhon Ratchasima
Named the "caste of green water", Wang Nam Khiao is known to have the purest air in Thailand with temperatures dropping to 10ºC at night – and that's no surprise given the lush greenery and mountainous area it surrounds.
Accommodation
A Cup of Love
Image credit: ทัวร์รถตู้.com
A Cup of Love may look like just another farm, but it's, in fact, a restaurant and coffee shop within a Swiss-style resort. Here, you can experience life on a ranch by a beautiful countryside, and become neighbours with the farm animals from 3,000 Baht/night (~S$123).
Image credit: The Hunter Bass
Forget Me Not 2 Rooms
Image credit: A Cup of Love
If you're here only a day, skip the coffee and head straight for the resort's picturesque spots from the windmill to the white bridge, and the big pond with swans a-swimmin'. You can also cross the bridge to the sheep farm where you can pet and feed them at only 50 Baht (~S$2)!
The sheep farm
Image credit: @whatpoom
Address: 97 Moo 15, Wang Nam Khiao Subdistrict, Wang Nam Khiao District, Nakhon Ratchasima, Thailand
Rates: From 3,000 Baht/Night (~S$123)
Website
Attractions
Wang Nam Khiao Flora Park
Image credit: @pheung_wara
The secret to getting that coveted pastel Instagram feed is located just a 13-minute drive from the resort. Open from November to February, your eyes will be charmed by the palette of colours at Wang Nam Khiao Flora Park from their vertical gardens to their floral labyrinth.
The pink Cassias at the Flora Park
Image credit: @jeffyindy
You can also trick your friends into thinking that you spent a weekend in Japan by having a "sakura photoshoot" amidst the pink Cassias. Dress for the occasion with a kimono, and your friends might not even know the difference!
Image credit: @nan_nieez
The park's main attraction would be the rainbow bell tower, which resembles a rainbow kueh lapis from the side. Similar to Mount Faber's bell of happiness, it is said that ringing the bell blesses couples with abundance and happiness.
Address: Wang Nam Khiao, Wang Nam Khiao District, Nakhon Ratchasima 30370, Thailand
Opening Hours: 6AM-6PM, Daily
4. Kanchanaburi, Kanchanaburi Province
In the peak of summer, Kanchanaburi can be one of the hottest places to be in Thailand. So spare yourself the trouble and plan your trip there during the winter months when temperatures are air-con weather all day every day at 19ºC.
While the town is rich in historical value, it's also home to several hidden gems.
Accommodation
Baan Pha Sawan Resort
Just like Spongebob, you can now experience how it's like to live in a Pineapple, or whichever fruit of your liking at Baan Pha Sawan Resort, a fruit hotel in Thong Pha Phum.
Image credit: Amazingful
Image credit: Year of the Durian
Image credit: Eat Drink Travel
To get to Baan Pha Sawan, you can take a bus from Kanchanaburi towards Sangkhla, and get off at Thong Pha Phum.
Address: 55 Moo 5 Sahakon Nikhom, Thong Pha Phum Ban Huai Kachae 71180, Thailand
Rates: From 2,164 Baht/Night (~S$89)
Attractions
Dejtosapak Restaurant
Tables with an open space beneath
Image credit: @puccinita
Dejtosapak Restaurant is a good dinner stop for those making their way back to BKK from Baan Pha Sawan. While it may seem like any other open-air restaurant, there's a catch – while you're eating, the space below the dining table allows you to dangle your feet for a dip in the ocean below!
Image credit: @baifernbarbie
After dinner, head to net hammocks by the sea for some rest and relaxation!
Address: 19/235, Chaichumphol Soi 1 Rd, Ban Tai, Mueang Kanchanaburi District, Kanchanaburi 71000, Thailand
Opening Hours: Mon – Thur: 10AM-9PM, Fri – Sun: 10AM-11.30PM
Website
5. Khao Yai, Mueang Nakhon Nayok
Khao Yai is a great place for budget travellers who can't afford a weekend trip to Europe. A magical place that feels like a theme park in itself, it sports clear and sunny weather during the day and drops to a chillier 10ºC at night.
Accommodation
Baan Suan Noi
Image credit: @darwiiiiiis
Fans of LOTR will be unable to contain their excitement at Baan Suan Noi, a Hobbit-themed resort. With rooms in different themes decorated with LOTR memorabilia, you'll feel as though you're living in an actual Hobbiton house.
Guests can also dress up for free with the costumes and props available from the resort's Cosplay Hut
Address: 292 Moo 15 Tambon Lat Bua Sikhio Nakhon Ratchasima 30340, Thailand
Rates: From 1,459 Baht/Night (~S$60)
Website
Casa de Montana
If staying in a hotel is too mainstream, live the full glamping experience at Casa de Montana where you can stay in a caravan at just S$130/night. Each caravan comes fully air-conditioned with a couch, TV, and a tiny kitchen, so you can stay in comfort while being surrounded by nature.
The caravans surround a central camping ground, so you can join in on the campfire festivities every evening and make new friends.
Address: Casa de Montana, Mu Si, Pak Chong District, Nakhon Ratchasima, Thailand
Rates: From 3,500 Baht/Night (~S$143)
Website
Attractions
Primo Piazza
If you love animals, take a trip to Primo Piazza – an Italian-themed farm 9 minutes away from Casa de Montana, and make friends with the sheep, donkeys and alpacas. If you've never seen an alpaca in real life, here's your chance to get up close and personal with one, and even take a selfie with them at 100 Baht (~S$4)!
We guarantee that you'll spend most of the time here taking pictures, as every corner of Primo Piazza is an Instagrammable backdrop from their old-fashioned cottages to the vintage cafes.
View our full travel review at Khao Yai here.
Address: Primo Piazza Mu Si Nakhon Ratchasima Thailand
Opening Hours: 9AM-10PM, Daily
Website
6. Samet Nangshe, Phang Nga
Thanks to the power of social media, Samet Nangshe has transformed from a once unheard spot to a buzzing tourist attraction, with views that resemble the Polynesian islands in Disney's Moana. Just 30 minutes from Phuket, it is also a good place to head to after a day of shopping.
Samet Nangshe viewpoint in the day
Image credit: @maya.bsp
You won't want to leave after setting eyes on Samet Nangshe's breathtaking morning view, but it only gets better when the sun sets to reveal a starlit pink and purple sky.
Accommodation
Image credit: Tomyam Thailand
The best way to enjoy this is to rent a tent for 340 Baht (~S$14) at Sametnangshe Boutique. Besides your camera, you should also bring a blanket along as it can get chilly at night!
The night view from Samet Nangshe viewpoint
Image credit: Pantip
Address: Samet Nangshe Viewpoint, Phang Nga Bay
Rates: From 340 Baht/Night (~S$14)
Website
7. Lampang, Lampang Province
A part of Northern Thailand with much to be discovered, Lampang is a small and peaceful town with an all-day sweater-weather of 16ºC.
Accommodation
Lampang River Lodge
Image credit: Lampang River Lodge Resort ลำปาง ริเวอร์ ลอจ์ด รีสอร์ท
Instead of renting a tent to stay in the woods, spend the night in style in a lanna wooden high-house at Lampang River Lodge, located 30 minutes from the city. If you're travelling to Chiang Mai or Chiang Rai, the resort makes a good pit stop where you can relax before continuing your journey the next day.
Image credit: Lampang River Lodge Resort ลำปาง ริเวอร์ ลอจ์ด รีสอร์ท
The rooms here are designed in a modern colonial Thai setting, fully-equipped with all the facilities you need for a solid night's rest. During low tide, you may even get to see pelicans and storks while you feast on your complimentary breakfast!
Image credit: Thailand Special Tours
The resort provides horse-carriage services, so instead of hailing a cab or following a bus tour, you can ride in a horse-drawn cart instead while you tour the city centre.
Address: 330 Moo 11, Chompoo, Lampang 52000, Thailand
Rates: From 1,850 Baht/Night (~S$76)
Website
Attractions
Chae Son Hot Springs
Image credit: @sarunnz
Following the lodge's tours, you can head down to Chae Son Hot Springs and pamper yourself for a job well done at their hot and cold mineral pools. However, don't mistake all their hot springs for bathing pools! Lampang is known to have pools with temperatures as high as 39ºC, and since they're too hot to bathe in, they're used to cook eggs instead.
Image credit: @jessie_monogamy
All you have to do is purchase a basket of chicken or quail eggs from the nearby stalls and place it in the pool. After 15 minutes, you'll be enjoying some yummy half-boiled eggs!
Address: Elephant Conservation Centre, Lampang, Thailand
Opening Hours: Open 24-hours, Daily (Closed on Sunday)
Wat Chalermprakiat
Image credit: @yindeed_magazine
While you're here, don't miss this once in a lifetime opportunity to visit Lampang's most mesmerizing attraction – a literal "Castle on a Hill", Wat Chalermprakiat. The name may be a mouthful, but it's the way the complex is perched among the mountain pinnacles that will make you stutter in awe.
To get a view of Wat Chalermprakiat, you have to pay an entrance fee of 100 Baht (~S$4), inclusive of a roundtrip songthaew (pick-up truck) ride to a base at Pu Yak Mountain. From there, you'll have to brave an 800-metre "stairway to heaven", but the walk isn't too difficult and there are pit stops on the way up.
Sea of mist at Wat Chalermprakiat
Image credit: @amazingthailand
It may be a long climb, but you won't be complaining once you reach the top and set your eyes on the 360º panoramic view of Lampang.
Address: Chae Hom, Lampang, Thailand
8. Mae Hong Son, Mae Hong Son Province
This tranquil and rugged town of Mae Hong Son is just the place to be if you want to experience a blend of Thai and Burmese culture.
Accommodation
Ban Rak Thai
Image credit: @howardhu093080
A small Chinese village is the last thing you'll expect to see bordering Thailand and Myanmar, but that's exactly where Ban Rak Thai is located. From November until December, the temperatures can drop to a chilling 0ºC.
Image credit: @denish_toh0907
Instead of fancy resorts, you can stay in a simple mud house for a change at Lee Wine Rak, with rooms from 1,500-2,500 Baht/night (~S$61-102). Besides trekking, biking and wine tasting, you can even horse ride across the border to Myanmar – legally of course, with proper arrangements made by your tour agency.
Address: 3 Moo 6 Tambon Mokjampea Amphur Maung, Ban Rak Thai 58000, Thailand
Rates: From 1,500-2,500 Baht/Night (~S$61-102)
9. Nakhon Pathom, Nakhon Pathom Province
Yes, it's the same Nakhon as Singapore's 'Nakhon Kitchen', but unlike our favourite Thai eatery, Nakhon Pathom has more than just delicious Thai food to offer. At 18ºC in December, it's a good place for those who cannot tahan extremely cold temperatures, but still want to beat the heat.
Accommodation
Hidden Holiday House
Image credit: Hidden Holiday House
Just like its name, the Hidden Holiday House is a gem which remains undiscovered by international tourists and mostly visited by locals. Instead of renting a room, you can get a whole raft house to yourself at only 700 Baht/night (~S$28). Each room comes with a double bed, washroom, and complimentary breakfast, as well as an outdoor raft with a sitting area for you to enjoy your meals by the riverside.
Image credit: Trip 101
The surrounding rice fields and canals also make it a picturesque spot for visitors, with kayaks nearby for you to paddle in the river.
Address: 14/4 Moo 4 Wat Samrong, Nakhon Chaisi, Nakhon Pathom 73120, Thailand
Rates: From 700 Baht/Night (~S$28)
Website
Attractions
Jesada Technik Museum
Vintage Tuk Tuks at the museum
Image credit: Bangkok.com
Car enthusiasts can drive themselves crazy at the Jesada Technik Museum just 17-minutes away from the holiday house. The museum offers an impressive display of over 500 vehicles from mini cars, tuk-tuks, rickshaws, quirky motorcycles as well as open-topped aeroplanes with no wings!
Image credit: @patralak
A Delorean at Jesada Technik Museum
Image credit: Eat Drink Travel
While most of us can only dream of owning a Ford or Cadillac, you can have them all to yourself here for free! Movie buffs can also check out a Delorean similar to Doc Brown's in Back to the Future.
Address: Amphoe Mueang District in Nakhon Pathom
Opening Hours: Tue – Sat: 9AM-4PM
Website
10. Mae Kampong, Mae On District
A short visit to Mae Kampong will make you understand why Thailand is called the land of smiles, and besides getting to know the friendly locals, you can push yourself beyond your comfort zone and opt for a homestay experience instead!
Accommodation
Mae Kampong Homestay
Image credit: Treetop Asia
This particular homestay will set you back 800 Baht/night (~S$32), inclusive of meals cooked by your host family. The homestay is a simple wooden house with clean rooms and basic facilities. While it may look ulu, the place does have free wifi – but we recommend a technology detox if you're up for the challenge!
Image credit: @jutatipbew
Image credit: Bread and Breakfast
Step into the shoes of locals and try your hand at some of their daily duties such as collecting tea leaves to make pillows, or growing coffee and mushrooms.
To book a homestay, call 85 675 4598.
Address: 78/1 Moo3 Mae Kampong Village, Huay Keaw, Mae On, Thailand
Rates: From 800 Baht/Night (~S$32)
Note: While the Mae Kampong Homestay is the only accommodation in the Kampong, there are alternatives for those who prefer the privacy and comforts a hotel can provide. Only a 35-minute drive away, Mai Siam Resort is the closest hotel from Mae Kampong with rooms at 1,800 Baht/night (~S$74). It is also a good stop for those making their way to Chiang Mai, which is half an hour away.
Attractions
Flight of the Gibbon
Flight of the Gibbon
Image credit: @_phelps_
When in Mae Kampong, live like the Gibbons do at Flight of the Gibbon – Asia's longest zip-line adventure. Glide through 33 stations, 3 suspension bridges and 2 vertical rappelling points spanning across 5km, and watch wildlife pass you by with the sound of the waterfall in the background. The zip-line experience is just like Singapore's Flying Fox – only better.
Address: 29/4-5 Kachasarn Rd, Chang Klan, Chiang Mai 50000, Thailand
Website
Enjoy a cool getaway in Thailand
Image credit: @jaikan
Now that you've got your winter itinerary settled, it's time to pack your bags and visit these cold spots less than 3 hours away from Singapore. Who knows, you'll be tempted to make a second – or third trip each time the heat strikes!
---
This post was brought to you by Amazing Thailand.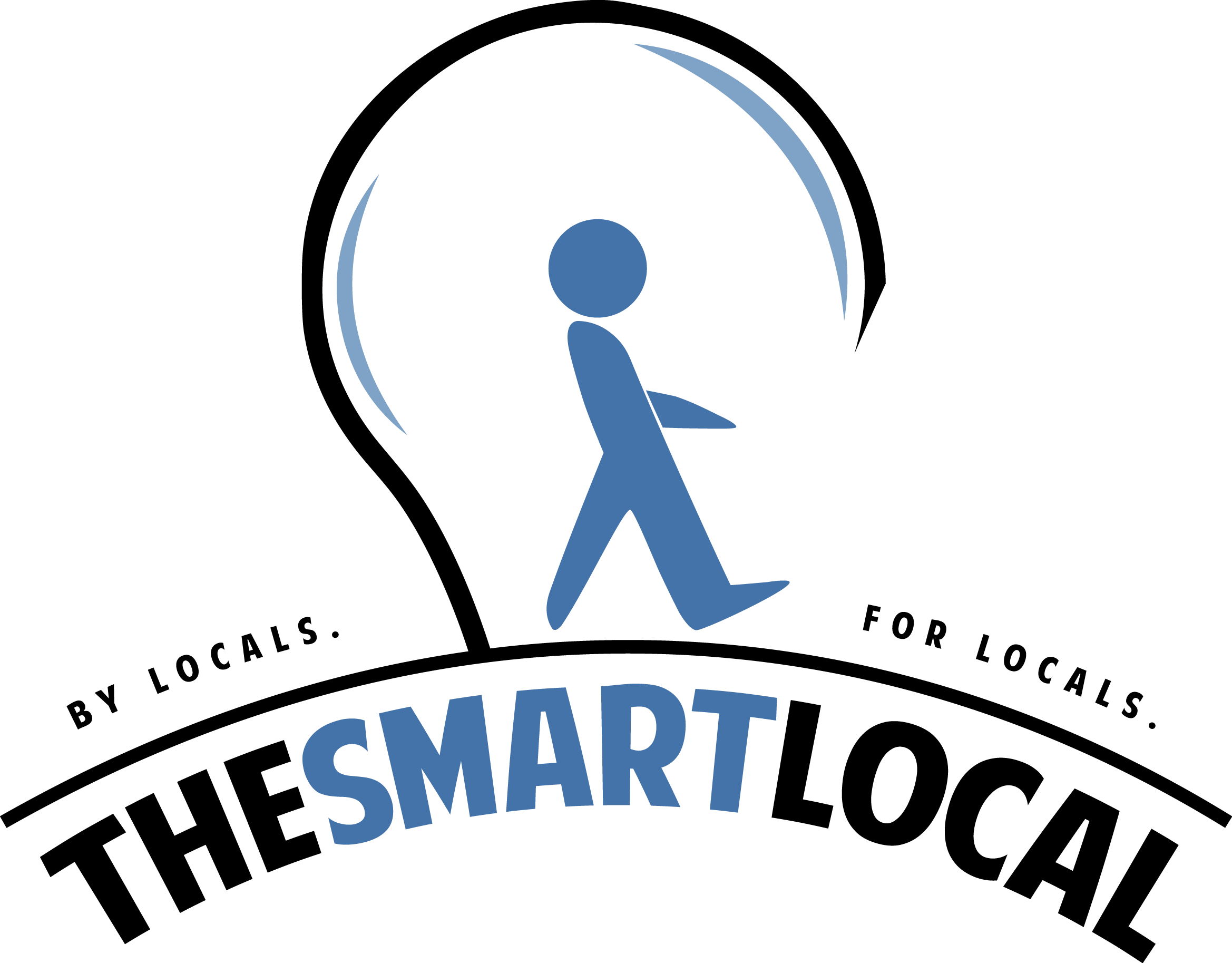 Drop us your email so you won't miss the latest news.