Gift ideas at 1872 Clipper Tea
While holidays and special occasions are always something to look forward to, getting presents can be a hassle because the "what do we get for so-and-so this year??" question is a perennial headache.
Well, now's the perfect time to shift those brains into gear so that you won't get yourself into that situation of chiong-ing to buy a less-than-exciting present at the last minute – cue dead-boring gift vouchers.
Lucky for you, we're here to remedy potential gift disasters with these fuss-free ideas from The 1872 Clipper Tea Co. that won't be labelled tacky or insincere:
1. Singapore-themed souvenirs for when a friend from overseas visits
When your foreign friend announces they're coming down for a short visit, it's going to be a scramble around SG to show them to all the great spots. So it's only at the very last minute that you remember that you'll need to give them a non-generic farewell gift – uh oh.
These Orchid and Garden Teas from A Sip of Singapore ($29) come packed in boxes featuring colourful artist impressions of SG's iconic landmarks – perfect as a meaningful souvenir.
2. Local drinks stalls-inspired teas for the true blue heartlander
Hawker fare doesn't feel right if it isn't washed down with local beverages like bandung or milo. If your friend can't live without their daily dose of morning milo, these teas will be a cute twist on their fave drinks.
Inspired by local drinks, these 4 teas – Bandung, Longan, Pineapple, or Chocolate Malt – are part of the Singapore Local Hawker Drinks Collection ($16) and are packed old-school style, reminiscent of our favorite drinks.
They're in the form of loose tea leaves, which draws out the flavour better!
3. Tea-infused chocolate for chocolate addicts
If you've bought the gamut of chocolates stocked in the supermarkets, here's something new to spark the tastebuds – tea-infused chocolates!
Choose from 3 different flavoured bars – Earl Grey Dominican Republic Milk Chocolate, Bandung, or Summer Passionfruit Haiti Dark Chocolate. The taste of tea is strong, but subtle enough that it doesn't overpower the chocolate.
The 1872 Clipper Tea Co. collabs with local chocolatier Fossa Chocolate – so it's 100% local-made!
At $7.50/bar, you can buy all 3 flavours to spoil your gf/bf with variety and shower them with some extra TLC.
4. Matcha, blueberry, and salted caramel teas for that one quirky friend
If you never know what to get for that one eccentric friend, these unconventional tea flavours (Matcha, Blueberry, and Salted Caramel) in cute boxes might just have what you're looking for.
The blueberry and salted caramel are black tea-based!
These are The 1872 Clipper Tea Co.'s Christmas collection this year – the Merry Ice-Cream Truck ($15)! Each tin is placed in an ice-cream truck box, which elevates the kooky factor.
5. An assorted box of tea for "you're-not-sure-what-to-get" instances
When all else fails, I always find myself turning to mugs or gift vouchers. Unfortunately, almost everyone would have received enough of these gifts to know that they're categorised under the 'insincere gifts' category.
For people you don't know very well, it's wise to not put all your eggs in the same basket. If you have zero clue as to what to get for them, give them options, like an assortment of tea!
8 blends with sachets in all colours of the rainbow!
The Travel Journal ($21) has a mix of 8 teas from the Essentials and Tropics range, with 2 sachets of each flavour.
The former has the classic tea flavours of English Breakfast, Earl Grey, Garden Tea, and Green Tea, while the latter has popular fruity flavours such as Mango, Lemon, Lychee, and Passion Fruit.
The Travel Luggage ($27) has the same number of teas, but from their Herbals and Blossoms and Luxuries range.
Top: Travel Journal. Bottom: Travel Luggage
Get 24-sachet teabag boxes if you're confident
Essentials range
If you happen to know their preferences, get more personalised like this lovely box of tea. These boxes have 24-sachet teabags, and also come in the Essentials range and Tropics range.
Plus, they're $14/box, affordable enough for mass purchases for colleagues.
6. Tea for tea lovers
If your friend or relative loves tea like a true Englishman, their enjoyment of the gift would be about the packaging as much as it is about the tea.
Coming in 5 flavours with 25 sachets each, the Be.Still.Life Collection ($29) is eye-candy with these pretty tins. The anti-stress blend for one, has rooibos and chamomile, which is great for those who can't keep late nights. Other flavours include the Timeless Earl Grey, Blissful Berries, Lychee Fiesta, and Eternal Garden.
Once they've torn open the wrapping, it'll be a real struggle to not break the seal, boil some water, and pop the teabag in a mug right then and there.
7. Earl Grey tea set for Earl Grey diehards
There's always that one person who can't ever get enough of Earl Grey, whether in their tea or desserts. Well, now you can impress them with something that will totally be on point: an entire Earl Grey-centric box set of tea!
This Little Grey Book ($49) has 4 types of Earl Grey blends. From traditional Earl Grey to Earl Grey with lavender, cream, or tie guan yin, this will be everything Earl Grey fans never knew they wanted.
These tins of Earl Grey combos are 25g each
8. Milk-flavoured tea for them milk tea fanatics
If milk tea is more up your friends' alley, here's another nifty gifty that might just be perfect for them. The Moo Moo Collection ($39) is The 1872 Clipper Tea Co.'s own version of our favourite milk tea in 3 flavours – Milk Oolong, Chocolate Milk Black Tea, and Strawberry Green Milk Tea.
The milk teas are packed in milk carton-like boxes – cute!
9. Gift sets for Secret Santa gift exchanges
It's reaching the end of the year, which means tons of parties and presents to look forward to! Whether it's at the office or amongst your groups of friends, there'll surely be a fun secret santa exchange. Thing is, you don't want to get something too extravagant, but you don't want to appear a scrooge either.
To come out looking super generous, get these 3-in-1 tea sets! The packaging looks polished, but at the same time isn't too impersonal. The Essentials, Tropics, and Herbals and Blossoms 3-in-1 Sets go for $36 each, while the Orchid set is $38.
10. Design a hamper with no minimum cost for Christmas
So you don't make the dreaded mistake of giving the same gift twice, try something that you wouldn't have bought before: a personalised hamper! Adding that touch of personalisation makes the gift so much more special too.
You can choose anything you want from the shop to include in the hamper, plus there isn't a minimum number of items to have – so have fun making the rounds and arranging it! The staff will also help you to pack and assemble it.
Note: This is exclusive to their ION Orchard store, from 1 Dec onwards.
Your go-to for hassle-free presents
Flavourful tea in chic wrapping and box sets – these are easy, sure-fire ways to up your gift-giving skills and earn tons of brownie points.
It might be difficult to choose just one tea blend out of the 30-odd they have, so the best way is to come down and taste them for yourself. While you're there picking out presents for your close pals, have a go at their tea puffs and specialty tea mocktails – it'd be a waste of a trip not to sample something from their tea bar.
Watch them brew your tea right then and there!
Aside from the superb diversity of tea blends and gift-worthy versions, The 1872 Clipper Tea Co.'s teas all have shelf-lives of 3 years!
Skip the gift vouchers this year – these gift-ready choices can tide you over for at least the next year for any and every event, and you can start this Christmas. From traditional favourites, to milk tea, to tea in chocolates, these items are going to be everyone's cup of tea – pun intended.
Bonus: in the months of November and December, quote "TSL" and receive 2 free items* with every purchase of 8 items.
*The 2 lowest priced items will be free. Valid at ION Orchard and Raffles City only.
The 1872 Clipper Tea Co. Retail Outlets
#B4-07, ION Orchard
#B1-48, Raffles City
B1, TANGS at Tang Plaza
L2, TANGS at VivoCity
The 1872 Clipper Tea Co. Retail Counters
Changi Airport Discover Singapore Stores
Fullerton Waterboat House Souvenirs Shop
Gardens by the Bay Gift Stores
Megafash stores
Naiise stores
Night Safari Village Craft Shop
Robinsons The Heeren B1
Singapore Botanic Gardens Gift Shops
---
This post was brought to you by The 1872 Clipper Tea Co.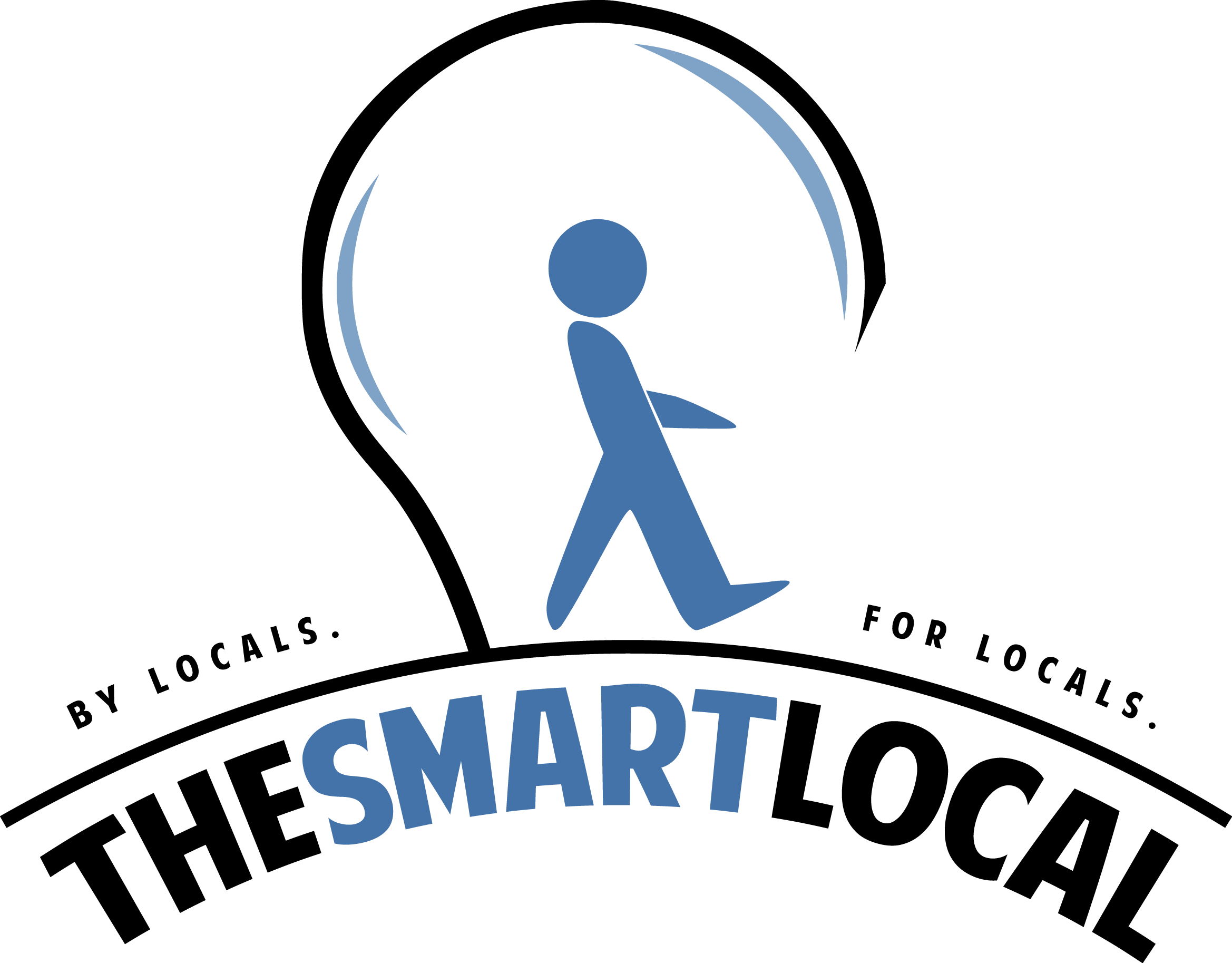 Drop us your email so you won't miss the latest news.