Celebrate Christmas at Gardens By The Bay
Tis the season to be jolly! The largest Christmas event of the year is back at Gardens by the Bay for the 5th year running.
An enchanting experience awaits you, including a talented musical line-up to groove you into the jovial mood, a food-filled festive market and Michelin-star dishes for your gustatory delight, and the incredible Luminarie lights that's going to leave you awestruck. Here's a summary of all the highlights for this year's Christmas Wonderland:
1. Marvel at the Luminarie light displays
The Luminarie sculptures showed up on all our Instafeeds last year, but wait till you set your eyes on this year's Luminarie light sculptures and brand new golden Luminarie Christmas Tree. They make their comeback with a bigger and brighter setup to excite our visual senses.
Luminarie Christmas Tree
Illuminated in a dazzling golden with hints of red and green, the Luminarie Christmas Tree will have you awestruck by its intricate designs and mesmerising display of colour.
Towering over us at 21 metres, this is the tallest luminarie Christmas tree in all of Asia – and certainly the best!
Luminarie Mirror Maze
Sitting in the centre of the Festive Market is this magnificent Luminarie Mirror Maze. Together with 50 other light sculptures made up of more than 160,000 light bulbs. Be prepared to feel like tiny imps as you inch closer to the the 7-storey sculpture glowing and lighting up the rest of the garden like a massive lantern.
Explore the 360 degree panelled mirrors installed within the maze and take tons of wefies with your friends.
2. Watch the Garden Rhapsody light show and catch the snow fall
Catch the all-new Christmas-themed Garden Rhapsody light show where the Supertrees come alive with a captivating sequence of light gleaming across the grove. The light show concludes with Blizzard Time, when the crowd gets to witness the falling of "snow" all throughout the square.
Take out your cameras and take photos with the "snow" falling around you
3. Check out the picturesque installations at Santa's Grotto
Be greeted with more light installations in Santa's Grotto. Soak in the remarkable display of kinetic light installation hailing from Germany, and sparkly reindeer sculptures made from twinkly bulbs of light.
If you're lucky, Santa may come around to meet and greet you and your loved ones at the grotto. Ho ho ho!
Santa's Grotto Meet & Greet
Time:Daily: 4PM-10.30PM
4. Mouthwatering eats at the Festive Market and Slice of SAVOUR
Truffle Lobster Roll Croissants ($16) from Street Food Circus, Christmas Waffles ($7) with chocolate, rainbow sprinkles and marshmallows from PAUL
Save your tummy space for the foodie's paradise that is the Festive Market brimming with food and drinks, some of which are only available at Christmas Wonderland.
French chicken from Saint Pierre ($12), Christmas in a Burger ($12) from Bees Knees, , Rainbow Cheese Toast ($8) from Santa's Bakery, Tipsy Grasshopper vodka mix and Santa Old Fashioned with coffee infused bourbon ($16 each) from Three Wisemen
If you're looking for some more delectable eats, Slice of SAVOUR is the answer. For starters, you can feast on comfort Western foods and bite-sized desserts from $6.This posh gourmet festival lets you sample bite-sized foods, including truffle sausage buns from Potato Head and these instagrammable Rainbow Cheese Toast ($8) from Santa's Bakery. There's so much food for you to eat that you'll be fashioning a round, full bulge by the time you head home.
Rainbow Cheese Toast ($8) from Santa's Bakery
5. Outdoor skating rink with a large Christmas tree from $10
We've all watched films with an outdoor rink and wished Singapore's temperatures would miraculously dip under zero so that we could also experience the joy of skating outdoors.
Ever so eager to make our wishes come true, Gardens by the Bay has imported an entire outdoor skating rink from Switzerland so that we can fulfill our Ice Princess fantasies right here in Singapore. By the way, the rink is larger than last year's – that means it can accommodate more people for twice the fun!
Outdoor Skating 30-minute session
Price: Adult $10 | Child $8 (only available for purchase on-site)
6. Free Christmas musical performances at Cassa Armonica by Joanna Dong, Joie Tan, and local school choirs
It isn't Christmas without some song and dance. Watch out for the star-studded cast that will be taking the stage at the stunning gazebo music stage Cassa Armonica, and get ready to tap your feet to the music.
The "Yuletide Sessions" line-up includes big names like Sing! China finalist Joanna Dong, award-winning quintet Lorong Boys, crooner with a guitar Joie Tan, and choral performers from local schools like Dunman High School.
Sara Wee X Joie Tan X JAWN
Image credit: Christmas Wonderland SG
Up and coming indie group Sobs will also be serenading to you with their latest jams, like "Girl".
No Christmas party is complete without some jazzy beats playin' in the background – guitarist Andrew Lim will be delivering soulful renditions of your favourite Christmas carols.
7. Shop for crafted gifts for Christmas at the Festive Market and Mistletoe Alley
Sock dolls (from $16) from Angel Wings
But wait, the Festive Market is also home to a diverse range of craft vendors selling unique gift items. Take your time to browse through the beautiful collection of handmade jewellery and leather items from Bacteria Secret and Bold&Craft.
Bacteria Secret
Your stroll around the premises will eventually lead you to the Mistletoe Alley, where more booths line the walkway – including a massage service by the differently abled and a craft accessories booth selling bags and pouches to raise income for artists with autism.
These magical musical carousels are up for sale at Whimsical Fantasies' pop-up booth.
Buy merchandise from The Art Faculty for a good cause – all proceeds go to student artists from Autism Resource Centre
8. Bring your kids to the carnival with an inflatable bouncy castle
School's out, and you can't wait to celebrate end-of-year festivities with your kids. The Christmas carnival at Christmas Wonderland is the place to be for some serious family fun.
Inflatable Bouncer ($6 per 15 min) for kids at least 0.8m in height
Making their comeback this year are traditional carnival game stalls like darts throwing stalls where you can win cute plushies and an inflatable gingerbread house for kids to jump around to their heart's content. Have a whirl on new attractions like a mini ferris wheel, a spinning carousel with twinkly lights and colourful flying horses.
Games start from $4, and rides from $6.
9. Watch the magical performance of illusionist Rob Lake at the Meadows
Dubbed the "Top Illusionist in the World" by the world-famous gaming organisation Caesars Entertainment, you'll get the opportunity to watch Rob Lake perform mind-boggling tricks, like the teleportation trick he pulled off in Season 13 of America's Got Talent.
The Magic of Rob Lake
Time: Daily: 45 minute shows at 7pm and 9pm
Additional 45-minute shows at 5pm on 15,16,22,23,24,25 & 26 Dec
*No shows on: 17 Dec
Prices:
On-site: Adult $14 | Child $10
Online*: Adult $12 | Child $8
*Only available as part of ticketing bundle online
Christmas Wonderland at Gardens by the Bay
Kick off the festive season with a trip to Gardens by the Bay for a jolly time at Christmas Wonderland. From marvellous light displays, outdoor skating rink, to magic shows, you and your loved ones will be thoroughly entertained from start to finish.
If all of the above isn't enough to get your heart racing and ready to go, visitors of the festival stand a chance to win 10 prizes in three Christmas Wonderland Giveaways. The giveaways are conducted on 7, 14 and 26 December respectively. Check out the attractive prizes below:
Genting Dream Cruise for Family of 4 worth $4,600 (exclude port taxes & gratuities, conditions apply)
5 Nights Redang – Koh Samui – Bangkok • 5 Night Surabaya – North Bali Cruise
5 Nights Penang – Phuket – Kuala Lumpur
3-day trip for two to Bali, Pattaya or Penang, inclusive of a two night stay at Hard Rock hotel and return flight tickets worth up to $2,500 each
Daily instant wins for various Christmas Wonderland experiences are also up for grabs at the event, including outdoor skating sessions, free carnival games and rides as well as tickets to "The Magic of Rob Lake".
Head down to Christmas Wonderland for a snowballin' time!
Christmas Wonderland
Venue: Gardens By The Bay, 18 Marina Gardens Dr, Supertree Grove and The Meadow, Singapore 018953
Date: Now till 26 December 2018
Time: Daily: 4PM-11PM
Prices:
---
---
This post was brought to you by Christmas Wonderland.
Photography by Geron Sum.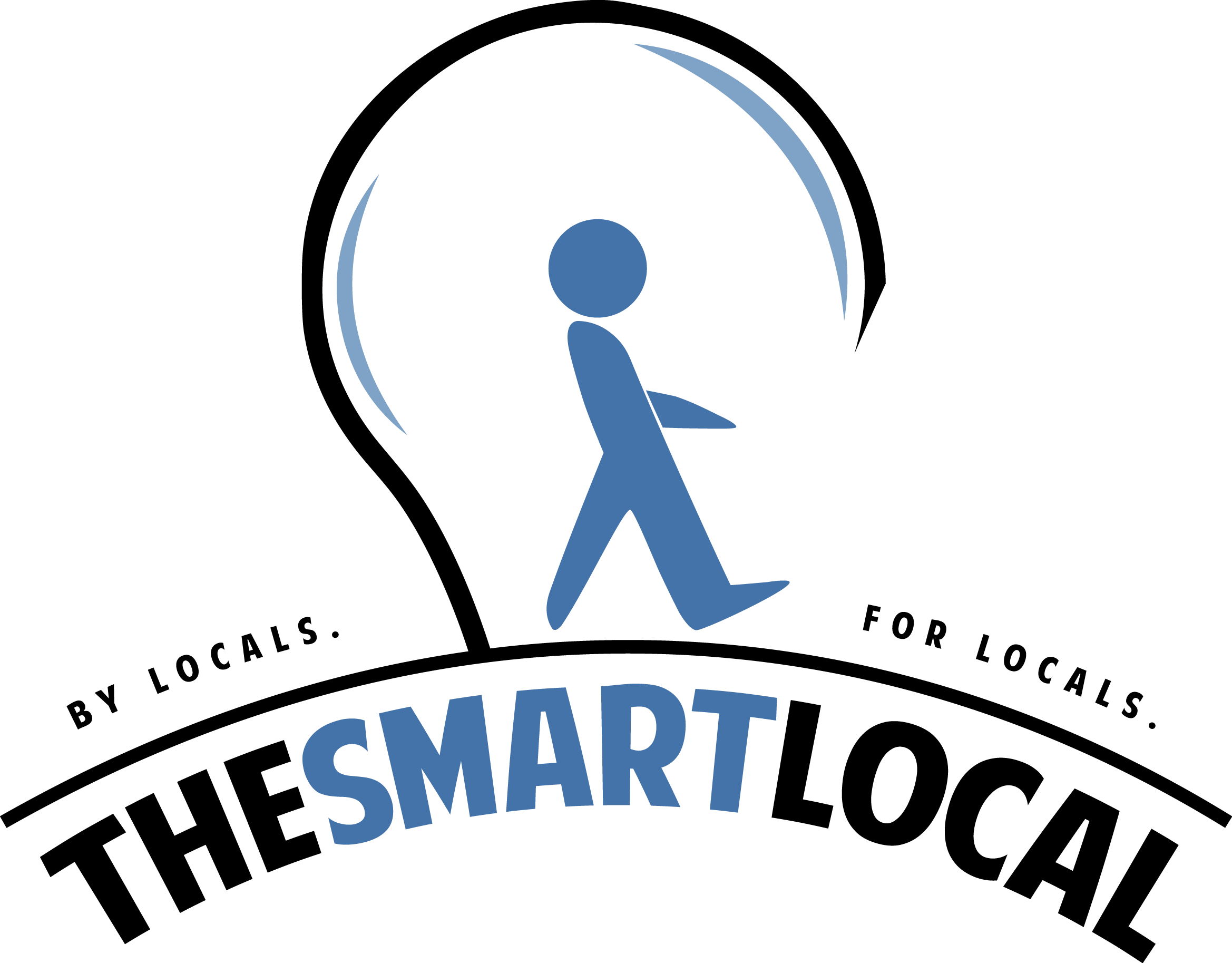 Drop us your email so you won't miss the latest news.