Christmas gifts under $20
---
It's that time of the year again where you'll be searching for the right Christmas present for your loved ones and colleagues. Especially with multiple gift exchanges, you might be looking to scale down the budget for each present. 
For that, we have compiled a list of 8 cool Christmas gifts under $20 to give you an edge in the Secret Santa market. To score further savings, use the POSB Everyday Card when you shop online to get up to 5% cash rebates at the likes of Lazada, Shopee and Taobao – no need to go out looking for sales or hunt for promo codes.
---
1. Mini digital camera – For those who like snapping good moments
---

Relive the old school days of using a camera instead of a phone to take photos.
Image adapted from: jervoiswu
Retro cameras are back in trend. This mini digital camera would be suitable for that one friend who always calls for group photos whenever you are out. Though labelled as a digital camera for kids, it still calls out to the inner photographer no matter the age. If anything, it being kid-friendly makes it easier to use so they don't have to fumble with DSLR settings. 
It has a shockproof protective shell so you won't visualise your money flying away if you ever drop it. Its comfortable grip also ensures your trigger-happy friend can snap photos all day long. Pssst, you can get 5% cash rebates when you purchase this on Shopee using a POSB Everyday Card.
Price: $3.69-$22.22 (U.P. $3.80-$22.90)
Get the Children Digital Camera Kids Camera MINI 

Image credit: @grindyfilm
If you have a little more allowance in your budget, consider getting the KODAK M38 35mm Roll Film Camera. It is one of the easier-to-use reusable camera models out there, and lightweight so your gift recipient can bring it anywhere with them. 
Price: $33.00-$47.00
Get the KODAK M38 35mm Roll Film Camera.
---
2. Otter Wrist Pillow – For office workers bashing away on their laptop
---

Image credit: Taobao
Otters are arguably one of the most adored species by the general populace. You can get your loved one their very own to accompany them at work with this 15.7-inch otter wrist pad. And this one definitely won't bite. It cushions their wrists throughout their office days when they're typing for hours on end. 

Image credit: Taobao
Flip the little one over and you'll find a zipper on the otter side where small items such as stationery can be stored. Your giftee could also get creative and hide their personal stash of sweets there. None will be the wiser.
Tip: On top of 5% cash rebates, purchasing this on Taobao will also snag you $5 off a minimum spend of $100 every Saturday.
Price: $9.50
Get the Otter Pencil Case & Wrist pillow.
---
3. Steamboat food organiser – For the hotpot dinners to come
---

Image credit: Lazada
Steamboats and hotpots are among the top bonding activities for us Singaporeans. But to save on restaurant costs, hotpot delivery services hit the spot as well.  If you have loved ones who always open jio you for hotpot at their house, this would be a banger gift for them. The rack will help to sort out the wide assortment of food without taking up too much table space. 
Each of the trays are removable so you can easily wash and load them up. They also slide out from both sides so either end of the table can grab a serving. With CNY fast approaching after Christmas, this will be a convenient gift for the reunion dinners to be had. And with a POSB Everyday Card in hand, you'll be able to score 5% cash rebates from Lazada.
Price: $19.50
Get the Steamboat Food Organiser.
---
4. Wireless gamepad for phone – For the avid mobile gamers
---

Adapted from: Taobao
Level up your recipient's game with a wireless gamepad they can connect to their phone. With the red and blue colourway, this is the next best thing to a Nintendo Switch since we're not all ballers to be able to afford to gift the real thing. With buttons and toggle sticks, they can play on mobile anywhere as if on console.
This gaming pad connects to the phone via Bluetooth so it is compatible with just about any phone. On top of that, they can charge the gamepad while playing so they won't have to go afk.
Price: $13.40
Get the Wireless Gamepad Controller.
---
5. Konka portable air humidifier – Travel-friendly & quiet
---

Set the mood with 7 different coloured lights.
Adapted from: Shopee
For the one who likes to travel and is often concerned about the dry air in non-tropical countries, this Konka portable humidifier will come in handy. All they have to do is plug it into a power bank, laptop, or any other power source to get it working.
This humidifier is quiet, ensuring a peaceful sleep without buzzing in the background. Just note that it doesn't double as a diffuser, so all your giftee needs to do is top up water.
Price: $14.90 (U.P. $31.80)
Get the Konka Portable Quiet Air Humidifier.
---
6. Planet cup & warmer set – Aesthetic cup to keep your coffee warm
---

Image credit: Shopee
While mugs can be seen by some as a basic gift, this one isn't. Not only is it pretty and space themed, but it also comes with a warming coaster to keep your drink hot all day long. 
Especially when the person you're gifting works in an air-conditioned environment, they won't have to chug their coffee before it gets too cold. The warmer's compact round shape also ensures it does not take up much space on the table.

Image credit: Shopee
Those with an eye for aesthetics will appreciate the details of the round cup and the astronaut-bound stirrer. The cup's lid also has a matching astronaut sitting on it. Even when it's not being used, the cup will make a cute display for the desk.
Price: $17.90
Get the Planet Coaster Warmer & Mug Set.
---
7. ECOCO wall-mounted seasoning boxes – Cook with less hassle
---

Image credit: Lazada
New homeowners with small kitchens won't have to clutter their countertops with containers of condiments. This ECOCO seasoning box can be mounted on the wall to save space while being convenient for cooking.
Instead of rushing to screw open the containers and then grabbing a spoon, they can simply pull the clear plastic cup out of the box and shake out the condiments. There is also a spoon attached to the inside of the box that they can use if they don't want to get their hands dirty.

Image credit: Lazada
Don't worry about anything getting into the condiments and spoiling it, for the box is moisture-proof and ensures the containers are sealed. Each cup can hold up to 400ml – equivalent to 500g of salt. You can choose between 2 sizes – the smaller with 2 cups and the larger with 3 cups.
Price: $15.99-$19.90
Get the ECOCO Wall Mounted Seasoning.
---
8. TV tissue box & phone holder – For K-drama fans who cry a lot
---

Image credit: Taobao
If your loved one is a K-drama fanatic often crying over Lee Do-Hyun on their IG stories, they might need this. This TV tissue box also acts as a phone holder; simply slide the phone through the slot in the front and they'll have themselves a mini TV.
If they ever feel the sniffles coming, tissues are an arm's length away. This is also great for those who often eat while watching videos on their phone, so they can swiftly wipe up any spills.
Price: $2.50
Get the TV tissue box & mobile phone shelf.
---
Get cash rebates while gift-shopping with the POSB Everyday Card
---
Shopping for gifts can be a headache, from picking out the right one to staying within budget. With online shopping, it becomes easier to scout multiple gifts at once within a certain price range. There are also deals and sales, which are a relief for your wallet.
You can save more while getting your gifts with the POSB Everyday Card. Easily earn up to 10% cash rebates across all purchases such as online shopping, dining, and groceries. That way, you can spend less while getting ingredients for your Christmas dinners as well.
This card will come in handy even beyond the festive period. With no minimum spend, you can enjoy:
7% cash rebates on groceries at Sheng Siong

5% cash rebates on transport with SimplyGo

5% cash rebates on utility bills

5% cash rebates on health and beauty buys from Watsons
And with a minimum spend of $800 per calendar month, you can get bigger savings on daily essentials:
10% cash rebates on online dining from foodpanda, Deliveroo, and WhyQ

5% cash rebates on online shopping at sites like Lazada, Shopee, and Taobao

3% cash rebates on offline dining

3% cash rebates on phone bills
When you check out on Taobao or Shopee* with the POSB Everyday Card from now until 31st December 2022, you can get a further $5 off. 
All you have to do is spend a minimum of $120 on Shopee on any day within the promo period. As for Taobao, spend a minimum of $100 every Saturday. To hit this figure with ease, just buy your gifts online in bulk.
*Applicable for F&B pillar only.
On top of the online shopping sites we sourced the above gift ideas from, there are also deals at the online sites of shops we frequent as Singaporeans:
Watsons (5% cash rebates + $8 off $120 every Wednesday)

Popular (8% cash rebates + $5 voucher with min. $100 spend)
Gift shopping is made easier on the mind and bank account with cash rebates and discounts. With the POSB Everyday Card benefits, you can have savings all-year-round beyond this festive period. For those who don't own the Card yet, sign up before 31st Jan 2023 to get $150 cashback.
*T&Cs apply for all mentioned card features.
---
This post was brought to you by DBS.
Cover image adapted from: Shopee, jervoiswu, Shopee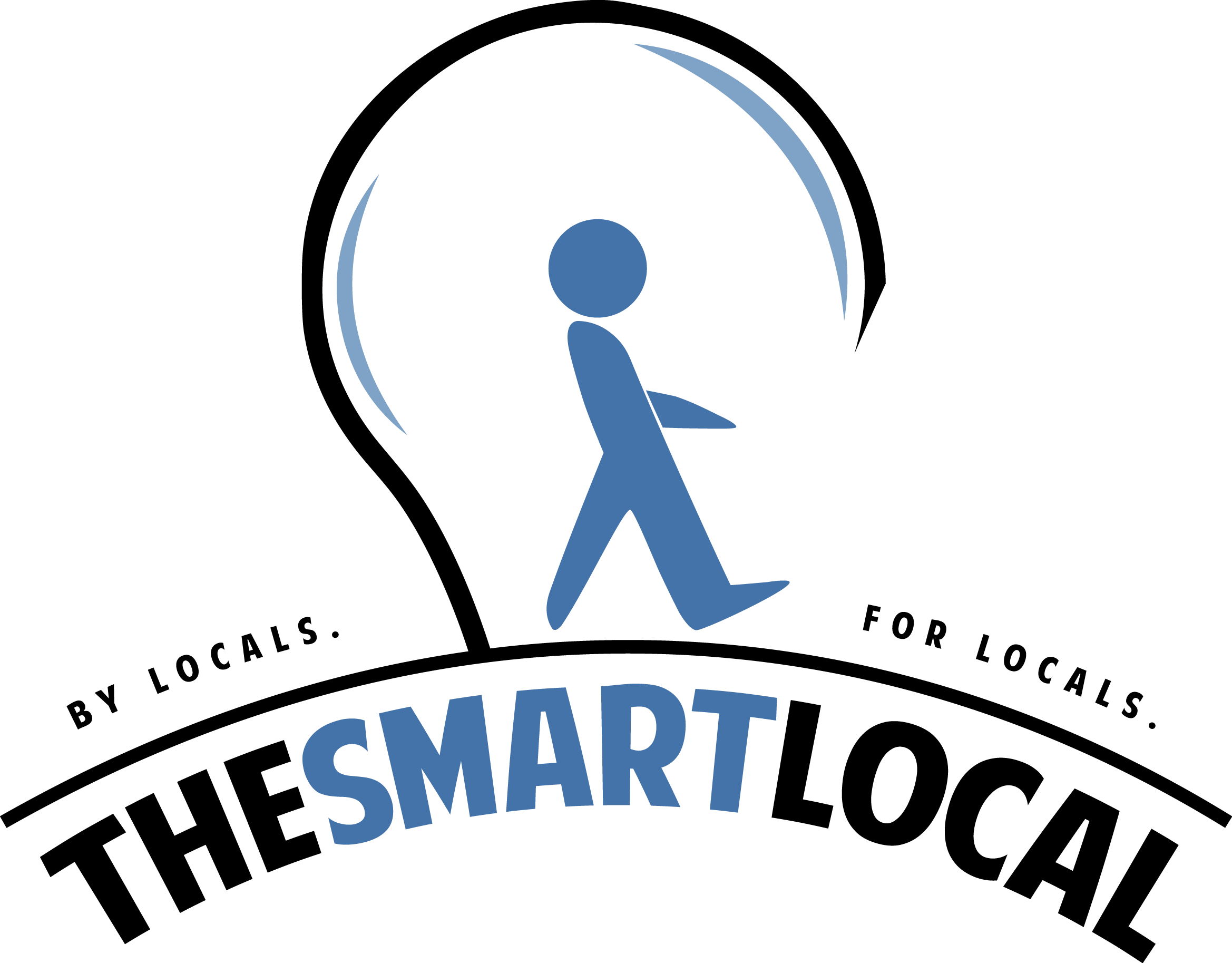 Drop us your email so you won't miss the latest news.