Things To Do At Esplanade This Christmas Season

Source
In Singapore, we do not have the westernised December cheer – a white Christmas to make snow angels in, or the promise of Santa coming down the non-existent chimneys of our HDB flats. But that's okay, because we're treated to a truckload of excitement all the same!
No Christmas in any part of the world is complete without good music and a sumptuous feast, and you can have the best of both worlds at Esplanade this December. From the 18th to the 31st of December, the Esplanade will be transformed into a hub full of daily performances, sumptuous food and festive good times.
Be it indulging in the F&B promos or enjoying the many free arts performances specially arranged for this Christmas, here are 10 good reasons to visit our iconic durian this December.
1) Discounts at Harry's EVERYDAY till Christmas
$12 burgers and 1-for-1 deals on their signature wings are just some of the offers Harry has daily for December. Look out for the much-loved 1-for-1 alcohol deal too with Harry's House Pour and Premium Lager. This means you only pay $10 for 2 big bottles!
Even if you don't drink, the dining deals are enough of a reason to visit. Think $10 black forest sundae, 20% off flatbreads and complimentary platters of crispy chips.
Date: Open Daily
Time: 12pm – 1am from Sun – Thu, 12pm – 2am on Fri & Sat
Venue: #01-05/07
2) Eat the exclusive Christmas Burger with a dozen shots at Barossa
What's a season of indulgence without a lip-smacking meal seasoned with the festive mood? You need to quell that insatiable hunger pang with all that constant carolling and merrymaking.
Get your hungry self down to Barossa, where you can enjoy the exclusive Barossa Christmas Burger at $24++. This special is a far cry from your usual burger fare, since it'll be prepared by Santa's personal butlers. The festive treat is a succulent roasted pork burger with a delightful mishmash of cranberry Sauce, maple syrup glaze, and onion marmalade, topped with crispy onion strings.
Pair the burger with 12 shots of Christmas for only $48++, and you'll make both your tummy and spirit happy.
Apart from the burger and shots combo, you can also chill out under the stars with the view of Marina Bay at Barossa's al fresco dining area. The relaxed ambience complements the restaurant's Australian fusion fare. With all the happenings at Esplanade, have your fill with Barossa's wide selection of burgers, then feast your eyes and energy on the various performances. Sounds like a deal?
Date: Open Daily
Time: 12pm – 3pm & 6pm – 1am from Mon – Thu, 12pm – 3pm & 6pm – 2am on Fri & Eve of PH, 12pm – 2am on Sat, 12pm – 1am on Sun & PH
Venue: #01-11
3) Go vinyl shopping at a spanking new records store
Go full retro this December at The Analogue Vault, Esplanade's spanking new record store. Before you mourn the extinction of everything analogue, visit this cosy den and you'll be proven wrong. With hundreds of vinyls and records of all conditions, you can take a restful break from all things digital and just immerse in the store's old-school charm.
Records are just part one of the experience. Another section within the shop is dedicated to literature covering travel, music, art, design and culture. Dig into cult publications like food and culture journal Fool and edgy, and current affairs magazine Future Perfect that will satisfy every inner hipster there is.
Date: Open Daily
Time: 12pm – 9pm
Venue: #02-13
4) Give your home a facelift at Poster Hub's year end sale
At Poster Hub, you can work your way towards your dream home – plaster the empty walls with posters of 60s comic book superheroes such as the venerable Wonderwoman, or quotes from famous films in pretty typography. "Every Journey Begins With One Step" will help you achieve your lifelong goals!
Apart from that, you can also score collector and niche decorative items to liven up the atmosphere at home. Just in time for an apartment makeover before the Christmas party you're hosting!
Poster Hub is having a sale till 31 December, so get your crib a facelift before the year ends.
Date: Open Daily
Time: 12pm – 9:30pm
Venue: #02-17
5) Watch Singapore's very own "MRT musicians" perform on stage
Remember the spontaneous MRT performance that went viral about a year ago? Not only did it help to breathe happiness into the train crowd, it also debunked the myth that we Singaporeans are a boring bunch.
If you missed that, here's your chance to watch the Lorong Boys again.
Catch the charismatic quintet this December at the Esplanade, where they'll serenade you with classical, Broadway, and Top 40 pop music on violin, flute, piano and percussion. Seriously, what can't they play?
These passionate lads will surely put a smile on your face with their fun-filled performances that will have you singing and clapping along.
Date: Wednesday, 30 December; Thursday, 31 December
Time: 6pm, 7pm, 8pm
Venue: Concourse
6) Listen to contemporary pop songs played on traditional instruments
Traditional musical instruments are only meant for classical pieces…right? Wrong. In fact, it's especially novel when they're used to recreate everyone's pop favourites.
In the angklung ensemble, every member takes turn to play a maximum of 3 notes. The sound of this bamboo instrument gives our contemporary beats a character that cannot be recreated with the likes of guitars and keyboards.
See how it's played for yourself in an interactive music show by Sahabat Angklung Indonesia Ensemble. Besides merely hearing the performance, angklungs will be issued so you can play along to a few pieces too! The band's name Sahabat, which means 'best friend' in Indonesian, was inspired by the spirit of friendship between its angklung musicians and audiences.
Date: Sunday, 27 December
Time: 7:15pm, 8:30pm
Venue: Outdoor Theatre
7) Get acquainted with Gypsy jazz for the first time ever
Let all that stress build-up from the year dissipate by jiving to the rhythm of some jazz music by Gypsification. Mish-mashing authentic 1940s jazz with modern jazz tastes, the band is collaborating with Greek guitarist Jim Politis to bring joy through jazz at Esplanade.
Originating in Europe in the 1930s, Gypsy Jazz combined a swing rhythm with elements of traditional gypsy music. Typically featuring guitar or violin as lead instrument, Gypsy Jazz was pioneered by guitar maestro Jean "Django" Reinhardt who was active in Paris in the 1930-50s.
A sound that is both captivating and unique, this is a performance that is not it be missed!
Date: Saturday, 19 December 2015
Time: 7:30pm, 8:45pm, 10pm
Venue: Outdoor theatre
8) Let your hair down and groove along to Bhangra
If you're itching to dance while immersing in a cultural exchange, groove along to the infectious rhythms of traditional dhol and upbeat choreography of SherePunjab Bhangra.
The troupe is the first Bhangra group in Singapore with members of different ethnicities coming together regularly to perform the Punjabi dance style. Since its establishment in 2001, SherePunjab Bhangra has revolutionized the scene with its unique style and diversity.
Have a jolly good time dancing with everyone!
Date: Saturday, 19 December; Friday, 25 December; Saturday, 26th December
Time: 4:35pm, 5:35pm, 6:35pm on each day
Venue: Various Locations
9) Be blown away by a 20-strong guitar ensemble
If you're active on Youtube, acoustic guitar covers by local artistes and the likes of Sungha Jung should be a familiar affair. The steel strings have their way of setting the mood, but when 20 guitars of different shapes and sizes are strummed in artistic coherence in the Niibori form which is akin to an orchestral format, things get interesting.
If you've never heard anything like that, the Xposé Guitar Ensemble will impress you for the first time with melodies ranging from modern pop tunes to a specially arranged yuletide medley. Classical music fanatics will approve too; favorites like Tchaikovsky's Waltz of the Flowers will be played to thy delight.
Date: Saturday, 19 December
Time: 5pm, 6pm, 7pm
Venue: Concourse
10) Participate in a harp performance with your DIY creation
This Christmas, tune your ears to the lilting melodies of 2 exquisite instruments at An Afternoon of Harpy-Flute'y Tunes, a music workshop-cum-performance by Jana Ang Fries and Sin Jin How. On top of that, the audience will have a chance to make a dainty mini-harp with everyday items and play along too, making this an ideal activity for parents and children.
How often do you get to be enchanted by someone playing an instrument as majestic and beautiful as the harp? Be sure to get there early as capacity is limited!
Date: Saturday, 26 December; Sunday, 27 December
Time: 1:30pm, 3:30pm
Venue: Dance Village, library@esplanade
Celebrate December at Esplanade
As 2015 draws to a close, the last month of the year has much in store for you. Esplanade is all hyped to bring good tidings this December, offering more than the routine celebrations revolving around carolling and a mighty fireworks display. Best of all, there's something for everyone and they're absolutely free!
Get off your couch, take your eyes off the screen of your gadgets and experience the jolly season.
| | |
| --- | --- |
| Event | Date |
| Harry's Promotion | 1-25 December |
| Barossa Promotion | 1-31 December |
| The Analogue Vault | Daily |
| Poster Hub Year-end Sale | 1-31 December |
| Lorong Boys | 30, 31 December |
| Sahabat Angklung | 27 December |
| Gypsification featuring Jim Politis | 19 December |
| SherePunjab Bhangra | 19, 25, 26 December |
| Xposé Guitar Ensemble | 19 December |
| An Afternoon of Harpy-Flute'y Tunes | 26, 27 December |
---
This post was brought to you by Esplanade – Theatres on the Bay.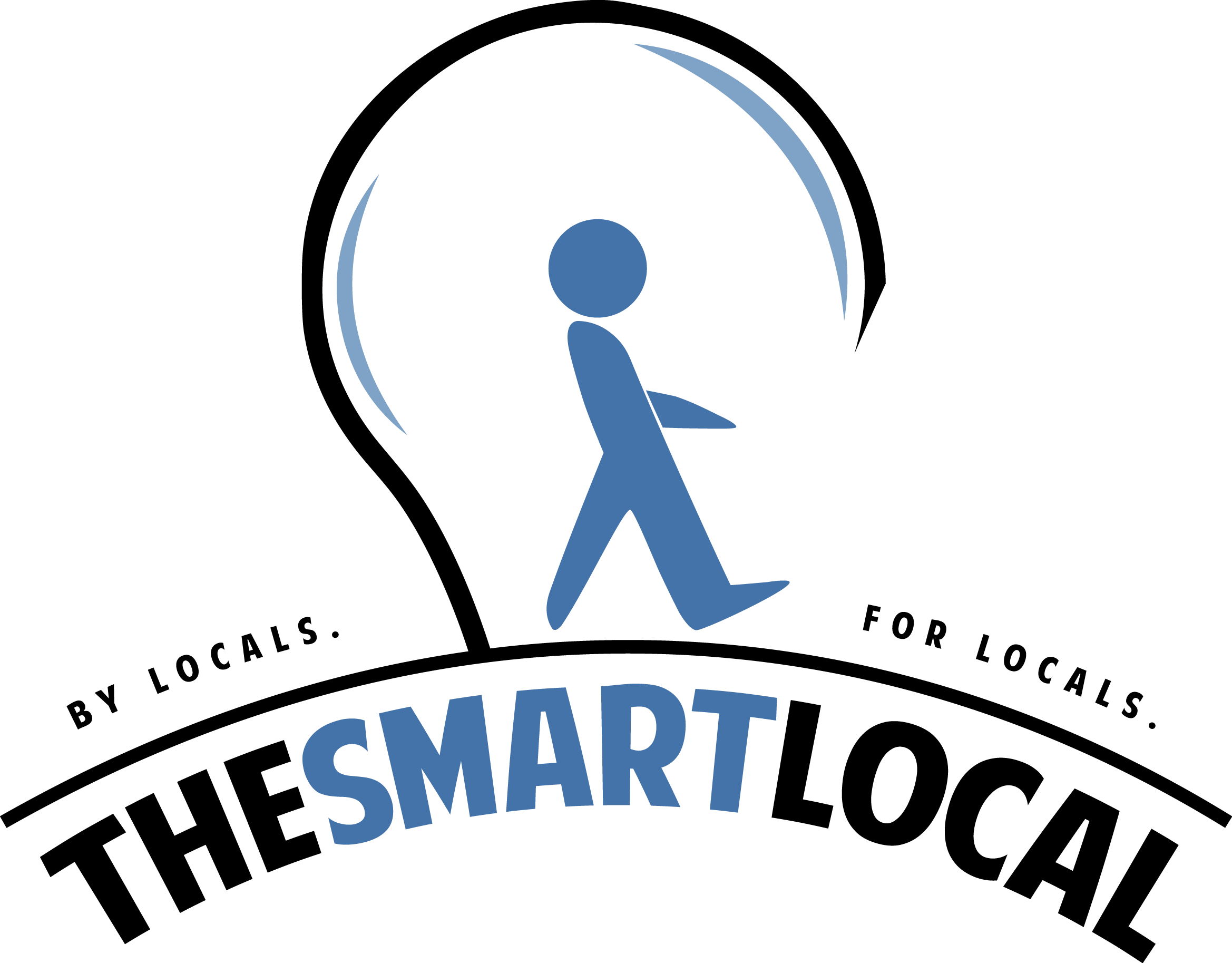 Drop us your email so you won't miss the latest news.