Christmas dinner deliveries & takeaways 2021
---
It's December: cue Christmas carols, nostalgic holiday movies and beautifully-wrapped presents sitting under a pine tree. But our absolute favourite, out of all Christmas traditions, would be having our closest friends and family over for a hearty meal. Just as well, since we're still limited to group sizes of five if we wine and dine outside. 
Since we're not all master chefs in the kitchen, many of us will be turning towards the food delivery takeaway – so we wouldn't perpetually have to keep an eye on the oven. With these eight Christmas dinner deliveries and takeaways, we can now play host while serving up perfectly roasted turkeys and Christmas pudding. 
---
1. Lime Restaurant – Family sets with turkey & log cakes
---
A classic Christmas feast is what we love most about the festive season – our forks and knives will be at the ready for juicy roasts and tasty sides. With Parkroyal Collection Pickering offering Celebration Sets (from $192+), there's no need to madly rush around the kitchen and fret over the state of dinner. 

Image credit: Parkroyal Collection Pickering
Their sets are all freshly-prepared by in-house Lime Restaurant chefs, and should feed up to four people comfortably. It's also delivered straight to your doorstep so it's coming in hot – the wafting aroma of their Roasted Turkey Breast and Honey Baked Ham is sure to whet your appetite. 

Image credit: Parkroyal Collection Pickering
Each set also comes with an array of mouth-watering sides: Roasted Vegetables, Chestnuts, Pearl Vine Tomatoes, Brussel Sprouts and Roasted Potatoes. End the meal off with a Trio of Mini Log Cakes, with flavours like blackforest and strawberry shortcake. 
For more quintessential Christmas delights, you can also check out their festive hampers and other Christmas goodies, such as gingerbread houses and chocolate pralines. 
Order Lime Restaurant's Celebration Sets here.
---
2. Lush Platters – Mulled wine kits & Christmas cheese platters
---
While most known for their grazing platters – a divine assortment of cheese and charcuterie – Lush Platters also has festive specials just for Christmas. While their full dining menu might already be sold out for Christmas Day and Eve, you can still pick up a Christmas Platter Box ($128) which comes with a selection of artisanal cheese. 

Image credit: Lush Platters
Choose from a wide range of cheese: our top picks are their Signature Truffle Brie, Camembert and Blue Cheese. It also comes with gourmet crackers, dips and fresh fruit – everything that pairs perfectly with cheese for a casual, light-hearted gathering. 

A Christmas special – baked camembert
Image credit: @lushplatters
If your guests are still peckish, consider adding on a Baked Camembert and Lush Chutney in Sourdough ($42) or a Small Charcuterie Platter ($50). Both serve up to eight guests. You can also pick up a Mulled Wine Kit ($16 or $50 with wine), a convenient sachet that's chock-full with herbs and spices to easily brew your own Christmas concoction. 
Order Lush Platters' festive specials here. 
---
3. WKD Cuts – Beef wellington set with foie gras
---
Gordon Ramsay might've turned the beef wellington into a fine-dining mainstay, but WKD Cuts serves up a rendition that's equally luxe – they use premium ingredients like foie gras and abalone. As part of their Christmas menu, the Gourmet Wellington Set ($258) lets you choose between Beef Short Rib & Foie Gras or Abalone & Organic Chicken. 

Image credit: WKD Cuts
For other mains that'll take centre stage on the dining table, they also offer a Turkey With Truffles, Stuffed Kurobuta Sausages & Wild Mushrooms Set ($278) and an Angus Prime Rib Set ($308). Each set also comes with a generous serve of Mac & Cheese and a choice of dessert: Lemon Tart, Dark Chocolate Ganache Tart or Pumpkin Pie. 

Image credit: @grumpycateats
Just a tip: they're experts at cooking all sorts of meat, but their beef is consistently cooked beautifully. 
Order WKD Cuts festive menu here. 
---
4. Little Farms – 4.5KG ham & Christmas rum fruit cake
---
As a fresh produce and grocery shop, you wouldn't expect Little Farms to have such a serious selection of Christmas staples. It's not just organic avocados and gluten-free grains here – their in-house chefs cook up a storm specially for Christmas, with large sharing plates like Maple Walnut Glazed Whole Roasted Turkey ($170) and Balsamic & Manuka Honey Glazed Bone-In Barossa Ham ($288).

Image credit: @littlefarms
There's also a range of sides for you to mix and match, from Thai Green Mango Salad to Dauphinoise Potatoes, finely-sliced potatoes in cream. All sides start from $20. 

Image credit: Little Farms
Desserts from here are bound to be a hit with your guests, with classics like the Dark Rum Christmas Fruit Cake ($30) or Christmas Pavlova ($90) with fresh seasonal fruits atop.  
Order Little Farms' Christmas specials here.
---
5. Greenwood Fish Market – Lobster wellington & seafood platters
---
There's one thing that Greenwood Fish Market specialises in: fresh seafood, and an abundance of it. They've put the Wellington on the menu just for Christmas – but with their own seafood twist, with Lobster Wellington ($198) and Salmon Wellington ($109). 

Image credit: @greenwoodfishmarket
At a hefty 1KG each, it's more than enough to feed your dinner party especially if you order their Festive Seafood Combo ($$298) to share. This massive seafood platter comes with two Boston lobsters, Alaskan king crab legs, freshly-shucked oysters and a generous sprawl of mussels, clams and prawns. 

Image credit: @greenwoodfishmarket
They also do up log cakes at $28 each, with flavours like Sticky Date & Coconut and Apple Crumble. 
Order Greenwood Fish Market's festive takeaways here. 
---
6. ONE°15 Marina – Roast dinner with complimentary wine & log cake
---
This seaside hotel in Sentosa has the festive basics covered with their Premium Christmas Roast Bundle ($388). There are a staggering number of proteins, four in total: 1/2 Roasted Turkey, Kurobuta Porchetta, 14-hour Slow Roasted Black Angus Beef Short Rib and a Sliced Honey-Glazed Ham. No doubt that your guests will be waddling away, fully satiated. 

Image credit: @one15marina
Throw in a copious number of crowd-pleasing sides, from brussel sprouts to black truffle pomme puree, and you've got a full Christmas feast right in front of you. The bundle even comes with two complimentary bottles of wine and a dark chocolate log cake. 

Dark Chocolate Log Cake – part of the Christmas Roast Bundle
Image credit: ONE°15 Marina
If you want to try a hand at home-cooked meals, they also offer Home Cooking Kits with all ingredients already prepped so you can easily whip up fancy dishes like squid ink tagliolini and truffle gnocchi. 
Order ONE°15 Marina's festive sets and home cooking kits here. 
---
7. Fat Belly – Turkey roulade with truffle mac & cheese
---
There's nothing more hearty than a perfectly-seared steak, and that's what steakhouse Fat Belly is best known for. But for Christmas, they're also doling out a variety of roasts: Turkey, Chestnut & Foie Gras Roulade, US Pork Prime Rib or 30 Days Aged Vintage Galican Prime Rib. 

Image credit: @fatbellysocialsg
Their Christmas Take Home Package (from $208) is rather fancy-schmancy and ideal for smaller groups. It's a step-up for sure, and you'll certainly need the proper tableware when your Christmas dinner comes with lavish ingredients like truffle kombu butter and wagyu bresaola. 
Tip: It's our top choice for when you're celebrating an intimate dinner party, not a full-blown shindig. 

Image credit: @fatbellysocialsg
The package also includes roasted parsnips and carrots, along with Fat Belly's signature pasta, the truffle mac & cheese. For convenience's sake, you can also throw in a bottle of wine for $50. 
Order Fat Belly's Christmas Take Home Package here. 
---
8. Paul – Sriracha-glazed turkey & yuzu meringue log cake
---
While a French patisserie doesn't come to the top of our minds for a cosy Christmas dinner, Paul Bakery brings their A-game with whole roasted turkey and festive canapes. It's the King Feast ($428) we're eyeing, a complete meal that's perfect for parties up to 10. The star of the show is undoubtedly their turkey – it comes both roasted and as a baked ham. 

Image credit: @zatayayummy
Interestingly, you can choose between Classic or Asian for the turkey. For the Asian Roasted Turkey, expect a burst of flavours from curry spices and sambal – it's also done up similarly to a nasi lemak with butterfly pea rice, ikan billis and achar. As for the ham, there's a sriracha and chilli padi glaze all over. Our vote is for the Asian twist, that's for sure. 

Image credit: @therealbeyondnorm
There's also a massive selection of canapes – think lobster, duck, and mushroom – and on top of 12 mini macarons, the set also comes with two log cakes: Chocolate Praline and Yuzu Meringue. It's a generous amount of food so be prepared with tupperware containers – your guests might want to dabao some home. 
Order Paul's Christmas specials here. 
---
Celebrating Christmas with Lime Restaurant
---
Since we're no longer able to dine out in groups larger than five, it makes the most sense to have your friends and family over for a cosy gathering. But more often than not, the thought of having to prep a gazillion ingredients or hovering by the oven for the entire evening is an immediate turn-off.
Thankfully, Christmas parties no longer have to be a hassle with these eight Christmas dinner deliveries and takeaways. 
With Lime Restaurant offering a Festive Celebration Set (from $192+), we can now get savoury classics like roasted turkey and honey baked ham delivered straight to our doorstep. As a nod to our obvious liking for Asian flavours, you can also turn it into a fusion Christmas feast with turkey marinades of either Tom Yum or Pineapple Shoyu. 

Image credit: Parkroyal Collection Pickering
Besides a generous serving of turkey, the set also comes with delish sides with everything from pearl vine tomatoes to chestnuts – certainly more than enough food to feed four people.There's even a trio of mini log cakes, featuring flavours like blackforest, strawberry shortcake and chocolate passionfruit. 

Image credit: Parkroyal Collection Pickering
Those who are looking to gorge themselves silly this festive season will also appreciate Lime Restaurant's lineup of Festive Buffets (from $69++) and Festive Afternoon Teas (from $68++). Book yourself a slot from now till 2nd January 2022, where you'll respectively get to try dishes like Roasted Salmon Fillet and Chilli Crab Lobster Quiche. 

Image credit: @limesingapore
There'll also be special brunches and buffets on occasion days – Christmas Eve & Day, and New Year's Eve & Weekend – that's when the buffet spread gets extra luxe with Fresh Oysters, Yule Log Cakes and White Pepper Crab. 
If you're attending other Christmas parties, remember to bring along a gift – you wouldn't want to turn up empty-handed. With Parkroyal Collection Pickering's selection of Festive Hampers (from $68+), you're spoilt for choice. These are filled with specially curated Christmas items, ranging from a bottle of champagne to assorted Christmas cookies. 

Image adapted from: Parkroyal Collection Pickering
Otherwise, you can also pick up Christmas goodies like a full-fledged Gingerbread House (from $50+) or a Christmas Stollen ($39.60+), a traditional German bake. 
With Lime Restaurant's roast dinner delivery, Christmas hampers and seafood buffets, we no longer have to worry about the nitty-gritty details of party planning – they've sorted it all out for us so we can thoroughly celebrate the festive season with our friends and family. 
---
This post was brought to you by Parkroyal Collection Pickering.
Cover image adapted from: Lush Platters, Parkroyal Collection Pickering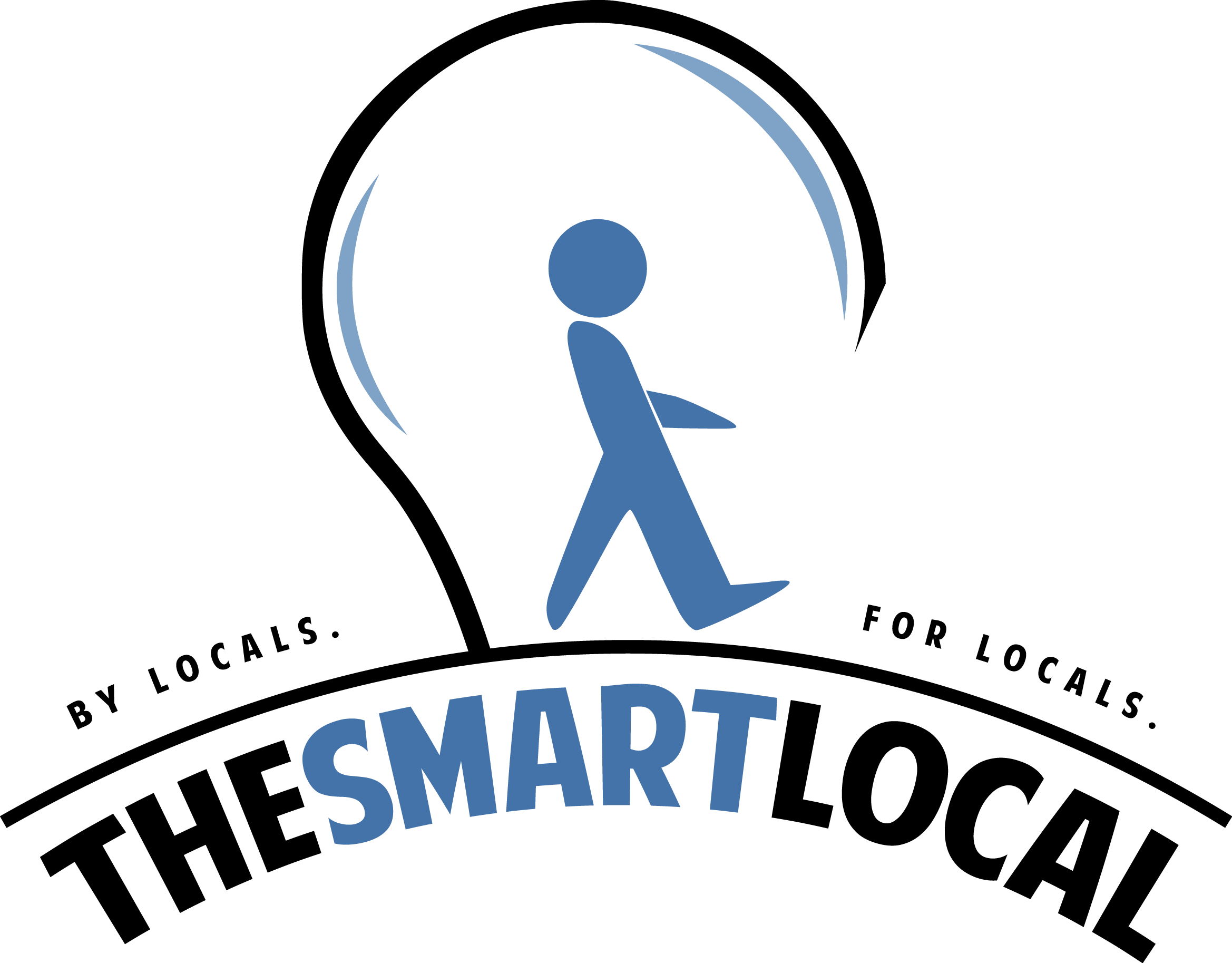 Drop us your email so you won't miss the latest news.