Chope's Father's Day Deals
---
Father's Day is sneaking up on us real quick. And TBH, we highly doubt your dad needs another tie or a pair of cufflinks again. Think outside of the box and get your old man what he really wants: good food and quality time spent with you.
And no, not the Michelin-starred kind that might leave you with a hole in your wallet. We're talking about things like $1 dining deals, and up to 50% off restaurant vouchers. Chope is queuing up savings on food in honour of dads this Father's Day, and here are all the deets on what you can chope.
Note: All prices are accurate at the time of writing.
---
Score $1 & up to 50% off deals
---
Take a deep breath. The Chope Great Shiok Sale means you can get a hold of 1,000 exclusive deals starting from $1. Wait, there's more. During this sale, the folks at Chope will also be setting you up with deals that will give you up to 50% off at participating restaurants. Here's a catch: it's happening only on 9th June starting at 12am. So bookmark the date and set multiple alarm clocks for the best deals.
P.S. Deals bought during this sale can't be used on 19th June 2022. But with such offers, Dad will just be pleased that you managed to score a good deal for him. Plus, you'll be able to beat the crowds and have a pleasant meal with the whole fam on any other day.
---
1. Nassim Hill Bakery Bistro Bar  – Affordable European fare
---
It only takes one look at the constant queue outside the restaurant to know Nassim Hill Bakery Bistro Bar is popular. Here, the pastries are fresh, the all-day brunch menu is robust and the cocktails are unique.

Steak and Eggs.
Image credit: @nassimhillbakery
Classic brunch fares like Eggs Benedict (from $19) and Steak and Eggs ($28) could have been enough to make this bistro a must-visit. But there are other hits too, like the Chili Crab Pasta (from $17) and Hot Reuben sandwich ($22).
Flex by picking up the tab at Nassim Hill Bakery Bistro Bar. You can get 30% off when you purchase a $50 cash voucher at $35.
Address:  56 Tanglin Road, #01-03, Singapore 247964
Opening hour: Tue-Sun 8am-10pm (Closed on Mondays & PHs)
Telephone: 9099 6405
Buy Nassim Hill Bakery Bistro Bar cash voucher on Chope.
---
2. Bakalaki Greek Taverna – Authentic Mediterranean cuisine
---
Bakalaki Greek Taverna brings a bit of the Mediterranean to our little island in this quaint corner in Tiong Bahru.

Image credit: @bakalakigreektaverna
The clean aesthetic and white-washed wooden furniture might make you think you're in Greece. But if not, then the creamy dips and pita bread (from $14.90), grilled Halloumi cheese ($16.90) smothered in pesto and lemon juice, and grilled octopus ($32.90) will most likely do the trick.
If Mediterranean food is the key to your dad's heart, swing by for a meal and make the most out of Chope's $100 cash voucher. It's yours for purchase at 30% off at $70.
Address: 3 Seng Poh Road, Singapore 168891
Opening hour: Mon-Thu 5.30pm-12am | Fri-Sun 11.30am-2.30pm & 5.30pm-12am
Telephone: 6836 3688
Buy Bakalaki Greek Taverna cash voucher on Chope.
---
3. Genius Central – Healthy Western & Asian dishes
---
Just because a restaurant bills itself on being healthy, doesn't mean all of its dishes are either boiled chicken breast or filled to the brim with kale. With that being said, here's Genius Central.

Image credit: @geniuscentralsingapore
Known as a clean eating hotspot, this restaurant dishes out tasty gluten-free pasta dishes, organic grain bowls and small bites like spicy edamame ($9). Even the indulgent popcorn chicken with spicy mayo ($10) is made from organic ingredients so you can sink your teeth into these crispy bites guilt-free.

Happiness Bowl that comes with roasted superfoods like roasted pumpkin.
Image credit: @geniuscentralsingapore
Before you head out with pops, friends, and anyone else in between, remember to get a cash voucher on Chope. Thanks to the Chope Great Shiok Sale, you'll only need to fork out $22 for a $40 cash voucher.
Address: 7 Amoy Street, #01-01, Singapore 049949
Opening hour: Mon-Thu 8am-8.30pm | Fri-Sat 8am-9.30pm | Sun 8am-4pm
Telephone: 8940 1200
Buy Genius Central cash voucher on Chope.
---
4. Georges By The Bay – Beachside Balinese bistro
---
This neighbourhood favourite just off of Punggol Point ticks all of our boxes in terms of food, location and ambience. But that's not all Georges By The Bay has to offer. There's also a full-blown bar rolling out drinks promo on the regular.

Image credit: @johnnytan.jt
Besides the obligatory deep-fried dishes like calamari ($12.90), cheese fries ($10.90) and prawn tempura ($14.90), other delicacies that are worth the calories include the braised short ribs ($22.90), grain fed ribeye ($22.90) and lamb shank ($25.90).
Not to mention, the charming aesthetics of the bistro coupled with the brisk sea breeze scream Bali vibes.

Image credit: @thesmartlocalsg
If that doesn't get your heart fluttering with excitement, then perhaps a $30 cash voucher might. You can get yours at just $15 for savings of 50%. Grab one on Chope and use it between Monday and Thursday to make your meal even cheaper.
Address: 500 New Punggol Road, #02-12, Singapore 828617
Opening hour: Tue-Sat 3pm-12am | Sun 3pm-10.30pm (Closed on Mondays)
Telephone: 6702 6186
Buy Georges by the Bay cash voucher on Chope.
---
5. Tenkaichi BBQ Japanese Restaurant – Wagyu beef buffet
---
In a city where BBQ joints are aplenty, the crowd that keeps coming back to Tenkaichi BBQ Japanese Restaurant is the first indicator of good things to come.

Image credit: @merlionrocks
Tenkaichi offers up a variety of grilled meat, ranging from chicken to pork and beef. However, the star of the show has to be the selection of tender Wagyu beef. The Assorted Wagyu Beef Set ($57) is good for 2 and comes with an ample amount of wagyu karubi, loin and premium tongue.

Image credit: @chopesg
The buffet set is without a doubt on the affordable side. But you can make it even cheaper by getting a $50 cash voucher at 30% off for $35 and ordering more for less.
Address: 6 Raffles Boulevard, #03-129, Singapore 039594
Opening hour: Mon-Fri 11.30am-2.30pm & 5.30pm-10pm | Sat-Sun 11.30am-10pm
Telephone: 6250 8918
Buy Tenkaichi BBQ Japanese Restaurant cash voucher on Chope.
---
6. Princess Terrace – Traditional Penang food
---
Princess Terrace burst onto Singapore's dining scene in the early 1970s and has been growing in popularity ever since.

Image credit: @copthornekings
Over at this cosy restaurant, traditional Penang food takes centre stage and the buffet spread features classic comfort food like Hokkien prawn mee, Penang laksa and popiah. Make sure to end your meal with sweet treats like ais kacang and kueh.
Princess Terrace's buffet is 30% off at only $41.20/person when you purchase a deal on Chope and come by from Tuesday-Sundays.
Address: 403 Havelock Road, Singapore 169632
Opening hour: Tues-Sun 12.30pm-2.30pm & 6pm-10pm (Closed on Mondays)
Telephone: 6318 3168
Buy Princess Terrace deal on Chope.
---
Snag rewards & Father's Day gifts
---
Early birds get the worm. In this case, those who cop a dining voucher and book their tables in advance will get extra 200 Chope Dollars. All you have to do is make a reservation on Chope from 9th-12th June and apply the code <GSS200> to your booking.
This applies to any reservations from 9th-30th June, except on 19th June.
In a nutshell, Chope Dollars are rewards points you earn every time you make a booking via Chope. With these "dollars", you can redeem more dining deals and discounts. And since it's Father's Day, you can use these points to get dad a gift too.
For example, you can snag an 8% discount on any PRISM+ electronics simply by spending 500 Chope Dollars. Or, use 300 Chope Dollars to get $6 off anything on Amazon.sg if you're a new user.
---
Chope discounts on Chope to celebrate Father's Day
---
Finding Father's Day gift for dads is probably one of the most difficult tasks, especially when he keeps reassuring you he either "already has everything" or "doesn't want you to spend money unnecessarily". But don't fall into that trap or be a last-minute shopper.

Happy Father's Day to all the dads out there.
Instead, make plans to take your father out for a meal or two. Grab a burger, some Japanese food or a whole Western buffet spread. If there's still room for dessert by the end of your food tour, by all means.
Just make sure you exhaust the merchant list under the Chope Great Shiok Sale and relish the discounts you and dad will get.
---
This post was brought to you by Chope.
Cover image adapted from @nassimhillbakery, @chopesg, @copthornekings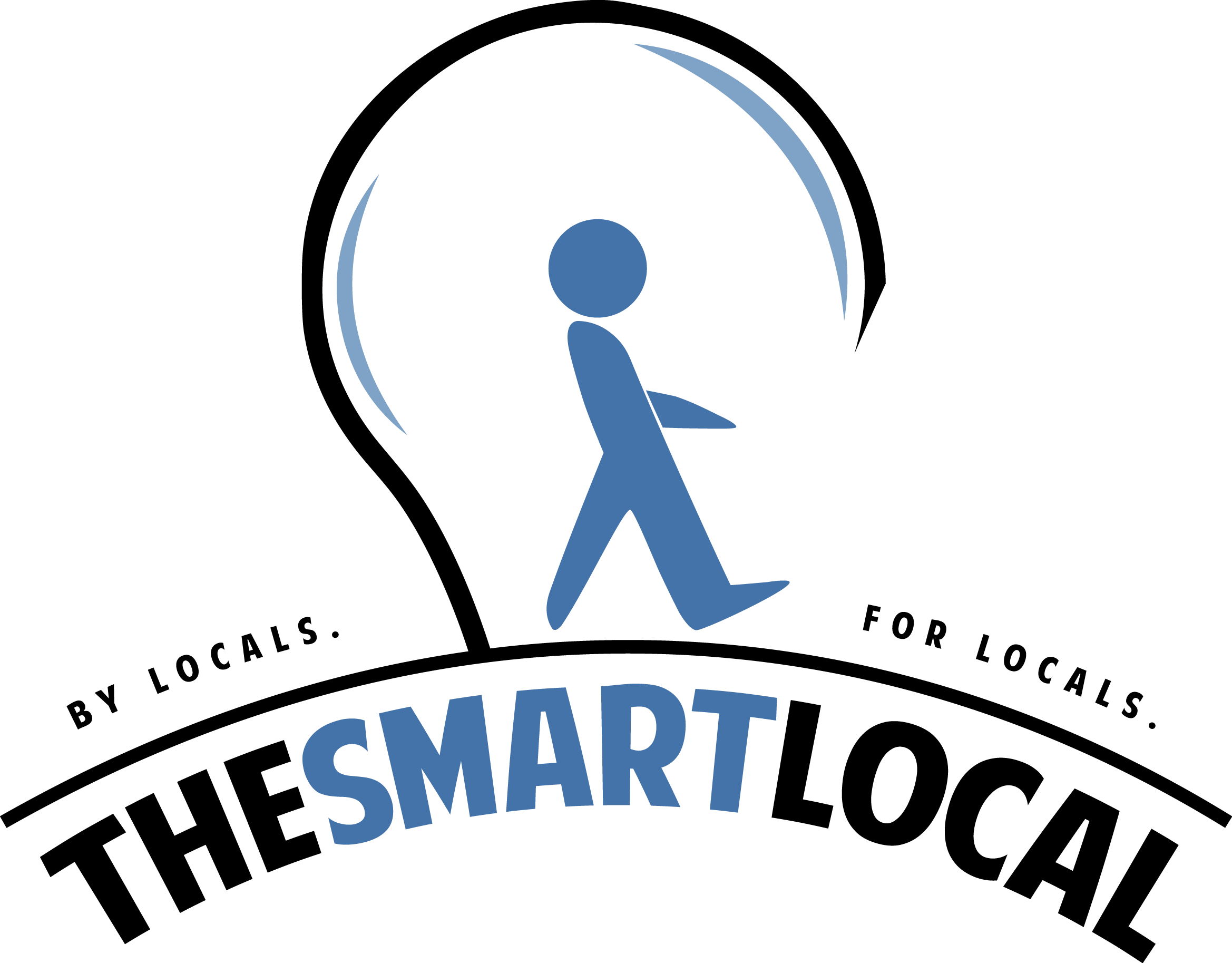 Drop us your email so you won't miss the latest news.