Old is gold
The snacks we munched on as kids created precious memories in our lives, so we decided to compile a list of 50 childhood snacks Malaysians grew up with in order to let you reminisce the good ol' times!
1. Ice Gems
Ice gems, also known as naval biscuits are one of those traditional snacks you'll never forget. Bite-sized biscuits topped with a kind of sweet, hard "icing", ice gems are one of the few Malaysian snacks that all kids born from the 60s to 90s can relate to.
Which would you bite first, the biscuit or the icing? Or were you one of those naughty kids who would bite off the icing and then pass the biscuit to your mom to eat?
2. Haw Flakes
Haw flakes, or more commonly known as the thin discs candies that we probably didn't bother to find out what they were actually made of because all we cared about was their pleasantly sweet and sour taste.
I used to think 'Haw' was the brand of this snack but nope, these haw flakes are actually made out of the fruit of the Chinese hawthorn tree!
3. Er Duo Bing (耳朵饼)
Source: @violin.woeiling
Er Duo Bing (耳朵饼), translated as 'Ear biscuits' were a Chinese favourite. These biscuits that resemble pigs' ears, or some say humans, had a distinct smell to it. The biscuits lean more towards the hard side in terms of crispiness, but are still irresistibly savoury.
4. Kacang Puteh
I asked my mom what she remembered about her childhood snacks and she went, "Kacang puteh!". No doubt this was the first answer she gave. Kacang puteh are chickpeas that are roasted slightly without oil or salt, and were the snack Malaysians ate in the cinemas before popcorn invaded them.
5. Biskut Piring
I used to see packets of these hanging by the roti man's truck and wondered if they were edible. Well, of course you can eat them! Each and every biskut piring is light and crispy, and every bite would leave some sticking to your tongue.
If you're adventurous enough, you could also use one to toss around like a frisbee. No, I'm just kidding!
6. Wheel Crackers
Not sure what these are exactly called, but they look like steering wheels hence known as Wheel Crackers. This lightweight snack has a distinct plain taste with a tinge of saltiness and can be quite addictive to munch on.
7. Wu Hua Guo (无花果)
As the label reads 'Zhang Zhi Ming Wu Hua Guo' (张志明 无花果), these small cylinder containers are filled with shreds of sour, dried figs. Wu Hua Guo undoubtedly works as an instant perk-me-up for those who always feels sleepy in class, and even as a companion for those dizzy car rides.
8. Lemon Tablet
Never underestimate the quaint packaging of these tubes because what's inside them taste like gold. These lemon tablets taste pleasant and would emit a citrus-y scent as they slowly melt and dissolve in your mouth.
9. Xiao Man Tou (小馒头)
These tiny, little biscuits are called Xiao Man Tou (小馒头) which translates as small steamed buns because well, they literally look like the small version of steamed buns! Try putting a handful in your mouth and munch them altogether. Powdery heaven.
10. Apollo Chocolate Wafers
Apollo Chocolate Wafers were a common sight in the birthday goodie bags I received as a kid. Also remembered as the chocolate that melted and smeared easily but we didn't mind licking them off the wrapper because it was just that delicious.
These red-foiled wrapped bars were indeed the best kind of chocolate cream wafers.
11. Gummy Candies
These were probably the basics of all gummy candies I've seen in my life. Often seen filled in one of the containers beside all the other goodies during Chinese New Year, these gummy candies were tangy and had a distinct taste for each colour.
12. Chupa Chups
What's the first image that pops into your mind when I say "lollipop"?
For me, it's definitely Chupa Chups! With so many flavours sticking out of the big round cap seen in provision shops or sometimes even in kopitiams, every child would certainly be able to find the flavour that suits their taste buds.
13. Mamee Monster
The type of instant noodles that could be eaten once unwrapped, because that's the Mamee Monster way!
I remember my mom hiding packets of this away from me as she claimed that I'll lose all my hair if I ate too much of it. As unhealthy as it seems, Mamee Monster remains as one of Malaysians' favourite snack till this very day.
14. White Rabbit Cream Candy
Apart from the creamy and milky taste, what's also unforgettable about this candy is the fascinating opaque wrapper that comes with it. The wrappers are actually made of edible rice cellophane that dissolves in your mouth. Why bother unwrapping when we can eat them altogether?
15. Chocolate Fingers
The fancy, shiny foils that were wrapped around the chocolate fingers never failed to attract the kids' attention. One of the simple pleasures Malaysians had.
16. Popo Fish Muruku
A pioneer among snacks, Popo Fish Muruku has been a delightful existence to Malaysians since 1975. A pair of scissors wasn't necessary when we could use our hands to poke through the plastic and devour the fish crackers.
17. Choki Choki
These slim tubes of decadent chocolate were so convenient you could slip them in anywhere. I even used to hide them in my pencil case and sneak a sip whenever the teacher isn't watching. Choki Choki provides a short but pleasurable sugar rush to your body with every sip. You should try the ones with milk too, as they taste equally good!
18. Apollo Layer Cakes
If you've eaten Apollo Chocolate Wafer, there's a high chance you know about these layer cakes too.
With a layer of buttercream sandwiched in between two rectangular sponge cakes, Apollo Layer Cakes come in different flavours and were light and fluffy. The more tummy-filling type of snack I'd say.
19. Want Want Rice Crackers
Remember the strip of shiny foil stickers that came with a pack of these?
Want Want or more commonly known as Wang-Wang, are seasoned rice crackers that came with a loud snapping-sound whenever you munch on them. These golden, crunchy treats were a definite addiction because each packet got us asking for more.
20. Roti Ais Krim
The best thing that existed before ice-cream waffles, and still remains the best. Roti Ais Krim was the roti man's best-seller, confirmed. Whether served in scoops or in slices, it was always interesting to watch the roti-man as he whips up this simple yet amazing treat for us.
The definition of Roti Ais Krim? I'd say simple happiness.
21. Gold Coin Chocolates
If you remember this, you'll pretty much remember the quirk taste that this chocolate leaves lingering in your mouth. It was always a trick to remove the golden wrapper while trying to keep the chocolate in its perfect coin shape.
These gold coins would often be seen around during Chinese New Year. However though, I had mixed feelings when I received a red packet filled with these coins once.
22. Durian Pop Corn
This snack may be called Durian Pop Corn but in reality they are actually just corn puffs. The soft crunch and mild sweet taste that comes with every bite makes us yearn for the roti-man's jingling bells in our neighbourhood.
23. Ais Krim Malaysia
Aiskrim Malaysia -translated as Malaysia Ice-Cream existed way back in the 70s and can be considered the mother of all the ice-creams in Malaysia.
Aiskrim Malaysia is traditionally made with drinks or fruit juices, which are then packed in long plastic bags to sell. The Asam Boi and Milo are the most popular among the other flavours.
24. Ice Pops
Albeit similar to Aiskrim Malaysia, these are the urbanized version and are more popular from the 80s. Ice pops are flavoured-drinks froze in long plastic tubes and were the perfect kind of refreshment for a hot day. These colourful sticks can usually be spotted outside school gates where the roti man sells them and it isn't the slightest bit surprising to see primary school kids crowding around the roti man to get their favourite flavored ice pop.
25. Polo
These mints shaped in 'O's were my tuition best friend, and probably yours too. Minty with a mild sweet taste, Polo satisfies your instant refreshment needs.
Also remembered as one of those things I was afraid to take out in class because then everyone would be asking for one and then I'll be left with none!
26. Dahfa Fried Fish Fillet
With a touch of spiciness, Dahfa Fried Fish Fillet creates a unique taste that your tongue will never forget. Eating this can be said as akin to eating grass.
Today, even with other brands available around, the statement "Dahfa….. Your Best Choice", confirms that it will always be your best choice!
27. Super Ring
"Super Ring Lazat, Super Ring Riang, Super Ring Super Duper Gembira~"
I can't believe I still remember the catchy song that came with the advertisement on tv.
These orange-coloured coated cheese rings literally melt in your mouth with every bite. Slightly sweet, slightly salty, but loved by many. Not to mention the orange fingertips you'll end up with every time you dig into a packet of these!
28. Sugus
Juice squares wrapped and packed in a tube. Sugus were your favourite candies that so often got stuck in between our teeth. Also probably one of the reasons why we had that one tooth that needed filling at the dentist.
Here's a fun trick, try spelling SUGUS backwards and see what you get. 😉
29. Jelly Cups
The jelly texture packed in mini triangular containers come in all sorts of colours and flavours. All you had to do was peel off the top wrapper and wolf the entire thing into your mouth. Probably best served chilled but it tastes just as good without the help of a refrigerator!
30. HACKS
HACKS are the hard-boiled sweets rich in Vitamin C that we all grew up with. The ones in red wrappers are cough drops that provides soothing comfort in our throats whenever we had coughs or sore throats.
Furthermore, the colourful wrappers were often kept in between the pages of books as bookmarks. How geniusly recycled.
31. Tora & Ding Dang
In case you didn't know, Tora and Ding Dang are actually siblings because both were manufactured by this same company called Kinos. These boxes of wafer balls coated with chocolate were one of the most popular childhood snacks among Malaysians.
Don't even start lying because we know you persuaded your parents to buy these for you just because you wanted the toy that came with each box.
32. Hiro Choc Cake
This Hiro Choc Cake that was a popular favourite was one of the other products of Kinos. The thought of it brings back the unforgettable fluffiness and chocolate-y taste of the cake. The perfect kind of snack to munch on during recess.
33. Eye Glass Candy
These chocolate milk beans were the cheaper kind of Smarties. Not to mention, cooler, because you could slot in rubber bands into the holes at the side and there you have a pair of eyeglasses!
Apart from the eye glass foils, there were also the flower and butterfly-shaped ones that we were all excited to pierce the candies out of.
34. Marukawa Bubble Gum
There were various types of bubblegum available during our childhood but the Marukawa ones were the most memorable. Marukawa didn't only provide endless bubble-blowing fun, because the ones with black bear wrappers even came with cool tattoos!
However it was no wonder why these were banned in school grounds nationwide because naughty kids would just stick their chewed gums all over the place.
35. t.Drops
t.Drops of Trebor were like a tin version of treasure chest. The sight of these bright and fruity-coloured candies made our eyes gleam.
Remember how we had to open the lid with extra care to avoid spilling the sugary powder all over the place? Now that was nostalgic.
36.Nini
Ni Ni was the Malaysian version of Yan Yan back then. Bet you didn't know that the manufacturer of your favourite Tora and Ding Dang is also the one which manufactured this. That's right, another product of Kinos that satisfied our childhood hunger.
Ever experienced that moment when you ran out of biscuit sticks to dip? Oops.
37. Flying Fish & Teddy biscuits
Hup Seng is well known for its wide variety of biscuits but Flying Fish and Teddy were our childhood favourites. The fish biscuits were not only fun-sized and crunchy, they had a buttery taste too.
On the other hand, the teddy biscuits were too cute to munch on but we still did anyway. Delicious with the right amount of chocolatey taste, we always felt guilty for biting their heads off. We're sorry, teddies!
38. Tam Tam & Mi-Mi
These Snek Ku titbits packed in mini packets were absolutely addictive, though I have always wondered why they used a cat mascot for prawn sticks.
Which side are you on? I'm #TeamTamTam because these mini pillow shaped crab crackers are for the win!
39. Nano Nano
What tastes sweet and sour and salty altogether?
The answer is Nano Nano! This uniquely flavoured candy brings back the good ol' memories, especially the funny expressions our faces made whenever the sour part hit our taste buds.
40. Nyam Nyam Rice Crispy
Nyam Nyam Rice Crispy is nyum nyum, indeed! The sight of the iconic tiger on the petite orange cup brings back all the memories of the rice crispies this treat caused. Hands up if you've ever used your finger to dig the last bit of chocolate in the cup.
There are food that tastes better when they're messier and Nyam Nyam is certainly one of them.
41. Yupi Gummi Burger
Yupi Gummi comes in many different forms but the burger one was the our favourite! There are many ways to indulge in these tiny burgers. One of them is to combine all the middle slices to make one tall burger, and then stuff that gummy goodness in your mouth altogether. Yum.
Not to mention that these burgers also go best with iced colas. And by iced colas, I mean the Yupi Iced Cola gummies.
42. Kopiko
The closest thing you can get to the cup of coffee from your favourite kopitiam. These Kopiko sweets are creamy and rich with coffee taste, and are not only loved by the adults, but the kids too!
No other coffee sweets beat this one and I'm pretty sure of that.
43. Fizzy Cola
Heart-shaped hard candies with fizzy bits etched in the middle, this was the best cola-flavoured candy that existed. Fizzy Kola created fizzing happiness for many of us.
44. Ligo Raisins
These California golden seedless raisins were supposedly one of the healthiest snack we had during childhood. They were dry and wrinkled, but tasted really nice. Never look down on its simple packaging because these raisins can be highly-addictive.
45. Push Pops
Push Pop comes second on the list of our favourite lollipops after Chupa Chups. Unlike stick lollipops, we didn't have to finish them in one go because Push Pop lets us secure our half-eaten candies. Some brilliant invention right there.
Also not forgetting the sticky mess that our fingers always got caught in whenever we had to push the candy out from the bottom.
46. Chickadees
Small puffy yellow corn puffs that had a strong chicken taste to it, these existed way back to even when my parents were kids. Chickadees was a contender of Twisties, often making it difficult for us to choose which one to eat.
47. Hitto
These mint sweets that were produced in our neighbouring country, Thailand, were much loved even by Malaysians. Hitto candies are slim and delicate, and there's a hint of colour in the middle of each and every one of them depending on their flavours- Eucalyptus, Peppermint or Spearmint. The Spearmint flavoured ones are my personal favourite.
48. Big Foot
Big Foot lollipops come in different types, the original ones, the ones with sour powder or soda powder. The original fruit-flavoured ones are yummy but the ones with sour or soda powder literally gives off an explosion of flavour in your mouth.
These lollipops are probably the only kind of foot I'd like to lick.
49. Great Monster
My parents, especially my mom, used to detest buying them for me. The Great Monster candy literally turns your entire tongue and even all your teeth into the colour of the candy you pop into your mouth. The strawberry flavoured one can be pretty terrifying though.
50. Seasoned Seaweed
Seasoned seaweed was the type of snack that we would eat to satisfy our itchy mouths. Also probably the only type of "vege" we liked as kids. Although they came in ultra thin slices, they brought joy to us still. That's right, quality over quantity.
51. Flic 'n' Lic
Unlike Push Pop, this one requires you to flick.
Flic 'n' Lic are German-made lollies and were one of the cool things to have as a kid, especially when we got to show off our ultra flicking skills to our friends and left them in awe.
52. Cissy Crackers
Thin potato crisps stacked neatly in each packet, Cissy Crackers was an ancient treasure. They went missing from the shelves for quite a long time until God finally answered my prayer when I stumbled upon them in Giant this year. Although appearing in a different packaging today, they still taste as delightful as ever. Cissy Crackers will always be my favourite childhood snack, no doubt!
52. The Laughing Cow Belcubes
I'm sure I'm not the only one born in the 90s who valued this as a childhood snack. They were a luxury but the awesome kind of luxury. Mini cubes of cheese, some flavoured and some plain, each wrapped with thin foil bearing the "The Laughing Cow" mascot.
Each cube of cheese was a cube that brought a smile to my face.
A Scroll Down Memory Lane
We tried our best to compile the popular ones here, but do let us know in the comments below if we've left out any of your favourites. Also, we know an article isn't enough for you to reminisce, so it's probably time you head down to the nearest provision shop and hunt for your favourite childhood snacks.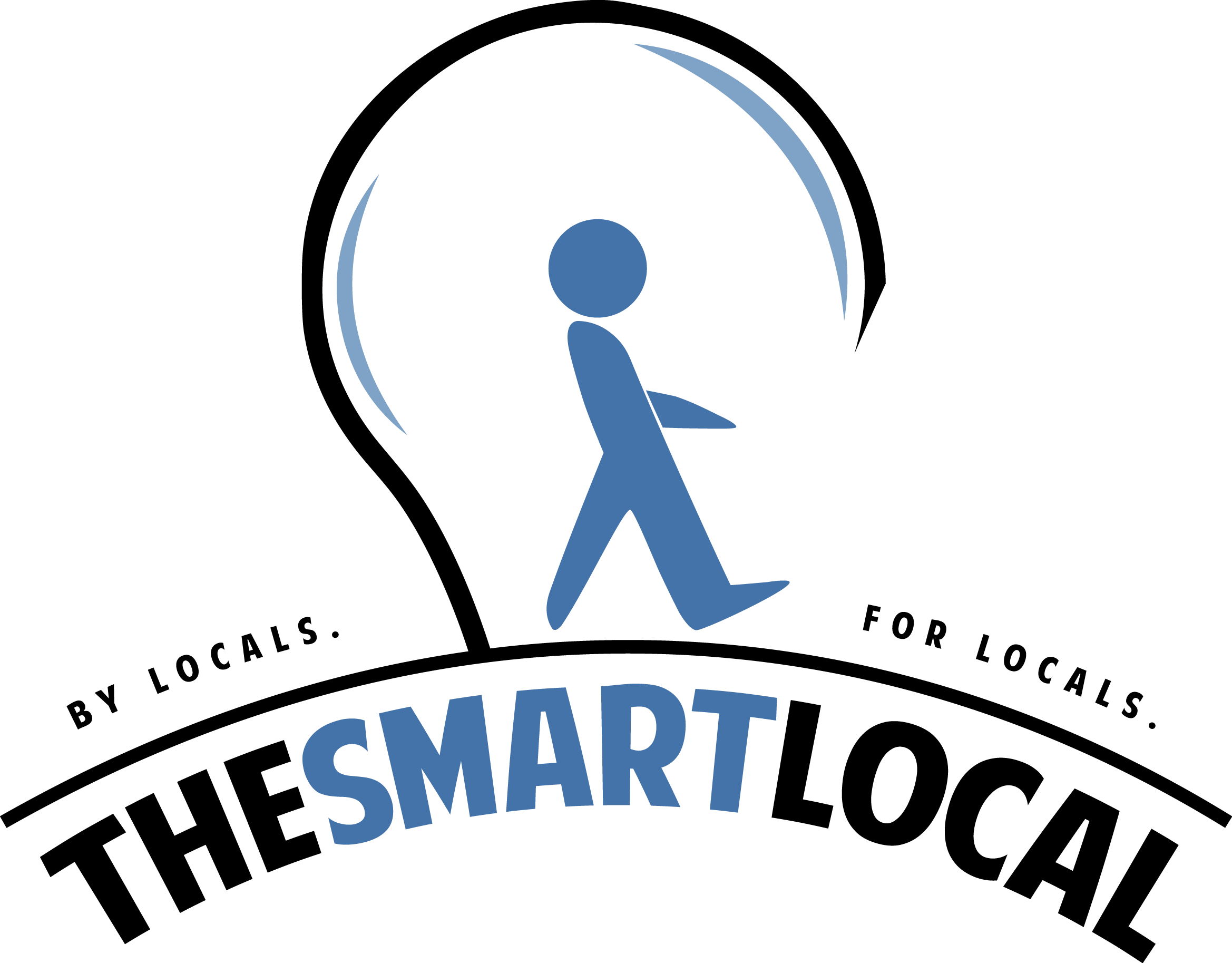 Drop us your email so you won't miss the latest news.