Value deals in the East
Image adapted from: @refashsg
"East side, best side" is what most East-Siders tend to say with a sense of pride. But what exactly makes the East side so well loved among its inhabitants and beyond?
One likelihood is the many value-for-money lobangs that can be found in the East if you look hard enough. Good deals from $5.90 preloved branded clothing to fresh seafood from $2 would make any bargain-hunter squeal in excitement, and help you save money in no time.
Even if you don't live in the East, every bargain hunter will want to note down these hidden places in the East offering seriously cheap deals.
P.S. – read till the end to find out how you can save on your electricity bill!
1. Ecoin.sg – Haircuts from $3
Image credit: Ecoin.sg
Every couple of months call for a trim at the hair salon, but spending $10 to $15 on a simple haircut is not always justifiable. At Ecoin.sg, haircuts for members are priced at just $3 on weekdays and $4 on weekends, while non-members pay $5 on weekdays and $6 on weekends.
The membership operates via a top-up system reminiscent of an EZ-link card. The minimum top up is $40, which will last you about 10 haircuts. This means you won't have to scramble for small change the next time you visit.
Ecoin.sg Marine Parade
Address: Block 83 Marine Parade Central #01-580 Singapore 440083
Opening hours: Mon-Sun: 10AM-8.30PM
Telephone: 64408670
Ecoin.sg at Bedok
Address: Block 208, New Upper Changi Road #01-675 Singapore 460208
Opening hours: Mon-Sun: 10AM-8.30PM
Telephone: 62426580
Website
2. Allswell Live Seafood Market – Oysters from $2 to $6
Image credit: @mischa.ariana
Fresh seafood in Singapore are a dime a dozen. Cheap and fresh seafood, however, are a little harder to come by. At Allswell Live Seafood Market, fresh oysters are priced at just $2 – $6 a pop depending on its size, a far cry from the average of $50 per dozen you'd expect to pay elsewhere.
Besides oysters, Allswell offers a variety of other seafood at affordable prices, such as Sri Lankan crabs, tiger prawns, salmon and even bullfrogs.
Address: 670 Geylang Road Singapore 389597
Opening hours: Mon-Sun: 8.30AM-7PM
Telephone: 6745 1123
Website
3. Uncle Foo – "Ugly" fruits from $3/bag
Image credit: SG Food Rescue
Instead of disposing fruits that are bruised on the outside, Uncle Foo puts these perfectly edible fruits for sale at a reduced price.
You'll find stacks of boxes with "ugly" fruits going for $3 – $10 per bag, depending on the fruit. Mexican avocados, for instance, cost just $7 per bag and each bag fits up to 16 fruits. Not only will you be doing your part in reducing food wastage, but it'll save you some dollars as well!
Address: 211 New Upper Changi Road, #01-737, Singapore 460211
Opening Hours: Mon-Sun: 8AM-10PM
Telephone: 6241 4868
Website
4. Refash – Preloved blogshop clothes from $5.90
Image credit: @refashsg
If you're looking to switch up your wardrobe, this one's for you. We would never have guessed that the clothes at Refash are preloved – most of their pieces hail from popular brands like Zara and MDS, and are in condition that's as good as new. Some even still have their tags attached. The tops at Refash are priced from $5.90 while dresses, jackets, overalls and bottoms are priced from $9.90.
For those looking to Marie Kondo your wardrobe, you can also sell off clothes you no longer want for cash back here.
Refash City Plaza
Address: 810 Geylang Road, #01-23, Singapore 409286
Opening hours: Mon-Sun: 11AM-8PM
Telephone: 9695 9985
Website
5. Holi Department Store – Bedsheets at $10
Time to stock up on fresh sheets!
Image credit: Jessica Lai
Holi Department Store is a 5-minute walk from Aljunied MRT and offers jeans and basic t-shirts at $5. They also sell printed bedsheets at only $10 for anywhere between single to queen beds – a stark price mark down from department stores in shopping malls.
Image credit: Jessica Lai
Besides these already-good deals, their store is also filled with a whole range of items from shoes to backpacks. There's even easy-to-match all-black luggage going for just $10 – definitely worth checking out if you're hunting a go-to carrier for your nearby trips overseas.
Holi Department Store Aljunied
Address: 238 Sims Avenue Singapore 387512
Opening hours: 24 hours
Telephone: 6748 4235
Website
6. Something Old Something New – Thrift store with $1 items
At Something Old Something New, you'll find pre-owned clothes, bags, shoes and household items from just $1. Drop by and sift through their items and you might just find something you you can give a new lease of life to.
Take heart in the fact that you'll be supporting a good cause as well for the establishment offers training to those with mental conditions, while also encouraging the effort of going green.
Simei Outlet
Address: 10 Simei Street 3 Simei Care Centre, Singapore 529897
Opening hours: Mon-Sat: 9AM-5PM
Telephone: 6812 0885
Tampines Outlet
Address: Block 117 Tampines Street 11 #01-516, Singapore 521117
Opening hours: Mon-Fri: 8.30AM-5PM
Telephone: 6588 3536
Pasir Ris Outlet
Address: 534 Pasir Ris Drive #01-266, Singapore 510534
Opening hours: Mon-Sat: 9AM-4PM
Telephone: 6582 2335
Website
7. PLAYe – PS4 and Nintendo 3DS video games from $5
Image credit: ODOCO Agency
PLAYe's video game outlets sells brand new PS4 and Nintendo 3DS games from just $5. Console games on sale come in limited quantities, so make sure to head down early.
Sale prices are usually marked at $5, $9 and $18, which are considerably cheaper compared to their original prices. Alternatively, you can check out their store on Shopee to buy their sale items in-app, before heading down to the physical store for collection.
Playe Bedok Mall
Address: 311 New Upper Changi Road, #B2-08, Singapore 467360
Opening hours: Daily: 11AM-9.45PM
Telephone: 6844 9626
Playe 112 Katong
Address: 112 E Coast Road, #03-07 112, Singapore 428802
Opening hours: Daily: 11AM-9.45PM
Telephone: 6636 3797
Website
Save money on your electricity with Geneco
Singaporeans are always raring for a good deal, and tucked away in the East lies a treasure trove of value-for-money lobangs to be explored. Food and clothes are essentials that we can't avoid purchasing, so finding affordable alternatives will save us some money.
From 1 March 2019, the Open Electricity Market (OEM) will allow East siders to choose their electricity provider and save on electricity too. Enter Geneco, a brand new electricity provider that offers the lowest prices on electricity. Instead of being faced with 'bill shock' – opening a bill only to have a mini heart attack at the unexpected price – Geneco promises plans with fixed tariffs and no hidden charges or monthly administration fees.
Image credit: Geneco
Their Get It Fixed 36 plan is currently one of the lowest fixed price plan at only 17.78 cents per kWh. That means you'll be saving up to 30% on your electricity bill with Geneco, compared to the regulated tariff of 25.52 cents per kWh. Psst, they even have a plan that'll give you free electricity on Sundays, so mom won't need a reason to nag at you to turn off the aircon.
Image credit: Geneco
All you have to do is head over to their website, choose a plan and enter your particulars. Once you've completed these steps, Geneco will handle the rest. Don't worry, because switching plans won't lead to any electricity disruptions.
Those looking to make this big switch would be even more excited to hear about Geneco's current promo of having an up to $60 one-time bill rebate for the first 5,000 sign-ups. All you'd have to do is use the promo code "REAL60" at checkout when applying for their 36-month plan before they're fully redeemed!
To that end, living in Singapore might be seemingly expensive, but it doesn't have to be. With this list, you can now save on daily essentials like clothes, food and now, electricity too!
All information is accurate as of 1st March 2019.
---
This post was brought to you by Geneco.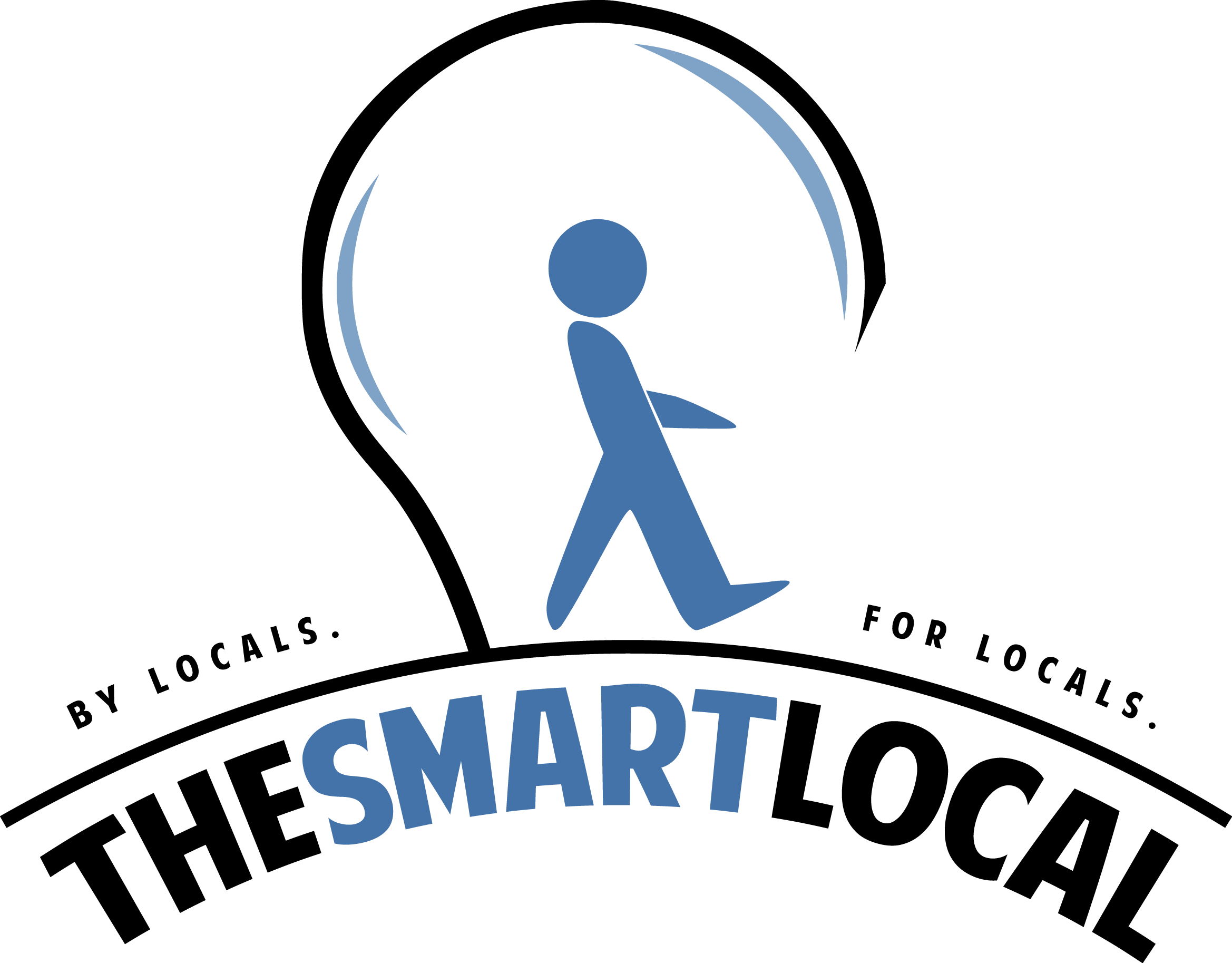 Drop us your email so you won't miss the latest news.