Charity runs in 2019
Image credit: The New Charis Mission
We all have that one friend who wants to be 'jio-ed' for marathons but never ends up signing up for it. That could be due to a number of reasons, from feeling lazy to not having enough time.
Give them added motivation, then, with charity runs that are fast gaining popularity with Singaporeans.
From runs that raise funds for illnesses to helping underprivileged children, these 7 marathons serve a variety of meaningful causes that are bound to strike a chord with you. Here are some runs that'll make all that sweating worth it.
Note: Read till the end to find out how to score special discounts for one of these runs.
1. Unlabelled Run – race against "labels"
Image credit: The New Charis Mission
"He's a rich kid." "She's a mugger." Harmless school conversations? Not quite. Labelling people, especially impressionable youths, can be detrimental as it leads to prejudice against them or alternatively, overwhelming pressure to live up to a certain stereotype.
This year, the Unlabelled Run aims to remove such "labels", freeing youths to just be themselves. Initiated by The New Charis Mission in 2016, this race is the latest edition to focus on youths, with previous editions encouraging the "unlabelling" of ex-convicts who face prejudice due to their pasts.
Last year's participants wore "tattoos" and tore them off after the run to symbolise how they are tearing away the labels individuals faced.
Image credit: The New Charis Mission
Besides the meaningful message of fighting stereotypes, the run itself has a scenic route along East Coast Park, where you can cover beginner-friendly distances such as 5km or 10km.
The best part is, we heard there's gonna be a whole carnival at the ending point, complete with stage performances and free photo booths to take a pic and commemorate your achievement.
Race categories: 5km / 10km
Venue: Angsana Green, East Coast Park (Beside East Coast Lagoon Food Village)
Date: 20th Jul, Sat
Time: 6AM-10AM
Entry fees: From $32 (5km) and from $45 (10km)
2. Income Eco Run 2019 – eco-friendly run with reusable cups
Image credit: Income Eco Run
Going clean and green is a huge thing in Singapore, especially with increasing initiatives to use reusable straws and biodegradable bags. But no matter your credentials as an eco-warrior, this eco-friendly race is worth checking out.
We're talking about the Income Eco Run 2019 – it not only revolves around the message of being environmentally conscious but takes real steps towards having zero waste. In fact, there's an entire race category for that called Zero Waste Runs, where in previous years, participants who were extra ons could volunteer to pick up trash along beaches.
Under this segment, whether you're going for the 21km half marathon, the 10km or 5km marathon, you will get $4 off when you sign-up. Plus, in the name of having zero waste, runners in this category will not have a finisher's medal or tee.
Stay tuned to Income Eco Run's Page, where more details will be announced shortly.
Image credit: Income Eco Run
All runners stand a chance to win prizes that go up to $1000 in cold hard cash, along with a Polar Vantage V HR watch (worth $899), a free eco-bag and an eco-reusable cup from Income to get hydrated at the drink stall after your race.
Race categories: 5km / 10km / 21.1km (Zero Waste Run), 10km / 21.1km (Individual or mixed team), 1.2km /800m (Kids dash)
Venue: F1 Pit Building
Date: 28th April, Thur
Time: 5AM-11AM
Entry fees: Zero Waste Runner 5km Marathon starts $34.
Website
3. OSIM Sundown Marathon – donations support the underprivileged in Singapore
Image credit: Official Sundown Marathon Singapore
Running in the day can leave you feeling extra 'shag' thanks to Singapore's unforgiving weather, so here's a night run that'll address that. OSIM Sundown Marathon is Asia's largest night run and for every person who registers for the marathon, $1 of the registration fee will go to the Singapore Disability Sports Council and The Straits Times School Pocket Money Fund.
By being part of this race, you'll be helping youths with both intellectual and physical disabilities as well as low-income group families. This is the only marathon in Singapore that offers full-length marathons as one of its categories – that's running a total of 42.195km! For something less intense, especially if you're with young ones, try out the 5km Fun Runs.
Race categories: 5km / 10 km / 21.1km / 42.195km
Venue: F1 Pit Building
Date: 1 June, Sat
Time: TBC
Entry fees: 5km Fun Run starts from $35. See the full list of prices here.
Website
4. Run For Inclusion 2019 – running with the disabled for the disabled
Image credit: Running Hour
Run For Inclusion 2019 is a marathon where you'll not just support youths with disabilities from afar, but get to run right alongside them. Organised by the association Running Hour, the organisation hopes to help integrate persons with disabilities (PWDs) into society, through runs that require both the public and these youths to interact.
One of the most engaging segments of this race is the Blindfold Run segment. With the idea of spotlighting the challenges of those who're visually impaired, you'll be paired up either with your friend or another youth with disabilities and given a blindfold and elastic band.
The race relies on teamwork – one person wears the blindfold while the other leads them with an elastic band!
Image adapted from: Run Society
For those who prefer running the old-school way, check out their non-competitive 5km or 10km runs. You'll be running alongside the club's members – make a new friend as you chiong towards the finish line together.
Bonus: All proceeds will go towards helping youths with special needs!
Race Categories: 10km (non-competitive) Run, 5km (non-competitive) Walk or Run, 3km Walk or Run, Personalised Distance, 20km (non-competitive) cycling
Where: Sports Hub Library
When: 13-14 Jul
Time: 12PM-8PM
Entry fees: From $30. View the full price list here
Website
5. Metta Charity Run – helping children, youths and adults with intellectual disabilities, elderly and the chronically ill
Running to raise money for children and youths with mental and physical disabilities is definitely a cause that makes breaking a sweat worth it. Do just that with the Metta Charity Run 2019 happening on 28th Sept 2019 at Angsana Green @East Coast Park.
By taking part, you'll be helping Metta Welfare Association's beneficiaries; from the young to the elderly. This year, the Run will be celebrating its 10th anniversary and we hope all of you can join in to celebrate this milestone with them!
There are a total of 3 run categories: a 5KM run, a 10KM run, and a Parent & Child 2KM Fun Run so no one gets left out of the action.
Further details about this run will be released closer to the actual event date.
Venue: Angsana Green @East Coast Park
Website
6. Terry Fox Run – running to raise awareness for cancer
Image credit: Terry Fox Run Singapore
For those who missed the Run For Hope race against cancer that happened earlier in February, don't worry, you'll still have a chance to do your part. Mark your calendars for 31 March – you'll be supporting the cause at the Terry Fox Run.
For the unacquainted, this race was created in honour of cancer survivor Terry Fox, who, after being diagnosed with bone cancer, ran across Canada in 1980 to raise funds and awareness for cancer research. Today, many continue running in his name to support his dream of a "cancer-free world".
Image credit: Terry Fox Run Singapore
To register, you can either make a donation of any amount or purchase a Terry Fox T-shirt (worth $30). All of the proceeds will go towards funding cancer research programs organised by the Terry Fox Research Institute in Vancouver and Singapore Cancer Society.
Race categories: 5km / 10km runs
Venue: Angsana Green, East Coast Parkway
Entry fees: Any donation amount or a fee of $30 for a T-shirt
7. Mizuno Women's Run – an all-ladies run
Image credit: Mizuno Women's Run
If the thought of running alongside sweaty guys grosses you out, Mizuno Women's Run has come to the rescue. An all-women's race, Mizuno's second marathon encourages all women to achieve their fitness goals.
Mums, in the spirit of female empowerment, bring along your daughters! They can even be as young as 8 years old. Else, ladies can rope in their BFFs or #girlsquad. Here's an incentive – by signing up as a pair, you and your friend get to enjoy ($5) off registration fees.
All runners will also receive a Mizuno Runner's Tank Top (worth $49), a finisher's medal and other goodies in your race pack.
Pro tip: We'd recommend running for the 5km race as you'll receive an additional Mizuno tote bag (worth $29) – we ain't sayin' no to freebies.  
Race categories: 2km / 5km
Venue: Clarke Quay Central
Entry fees: From $35 (2km) and from $55 (5km)
Do your bit to fight "labels" with the Unlabelled Run
So many meaningful runs, so little time. But if you've finally gotten your coach potato friend or squad to commit to a charity run, let them not regret it afterwards with a winning marathon combo of a relatable cause + scenic route + beginner-friendly distances.
The Unlabelled Run has all three.
Its message of tearing off the "labels" we face in our daily lives is something we can all relate to. You might be known in school as a "nerd" and face cyberbullying for it, or maybe, you're working and face discrimination due to gender or race.
Image credit: Unlabelled Run
To symbolise this at the race itself, you'll be given a tattoo sleeve in your race pack, with all-too-real labels like "not good enough", "CMI" and the like emblazoned on them. Wear them during the race, but once you've crossed the finish line, tear them off!
Image credit: Unlabelled Run
As for the routes, you can also choose between 5km fun runs if you wanna take it easy, or challenge yourself with competitive 10km runs. We've heard the latter has attractive prizes for both the male & female category:
1st prize: $800 cash prize
2nd prize: $500 cash prize
3rd prize: $300 cash prize
Other prizes include facial treatments and bioelectric therapy, a new therapy that treats muscles at a cellular level. Just the thing to speed up your post-run recovery! We've also heard that guests of honours like Speaker of Parliament Mr Tan Chuan-Jin will be there, and there's a whole lot of merchandise up for grabs too.
Score limited edition shoebags, thumb drives, water bottles and mugs.Image Score limited edition shoebags, thumb drives, water bottles and mugs. Image credit: Unlabelled Run
And good news: from now till 23rd April, you can get early bird prices, which start from ($35) for the 5km Fun Run and ($55) for the 10km Competitive Run.
Bonus for TSL readers: You'll get special discounted rates at $32 and $45 for the 5 and 10km runs respectively!
Image credit: @scarletavenue
You can even make it a day out with your friends and family, too. We've heard that there're going to be free photobooths, lucky draws and even special performances by local artistes such as Scarlet Avenue and Joel Choo, all in a carnival-like atmosphere that's sure to celebrate your running for a good cause. Now, grab a friend and sign up now!
---
This post was brought to you by The New Charis Mission 2019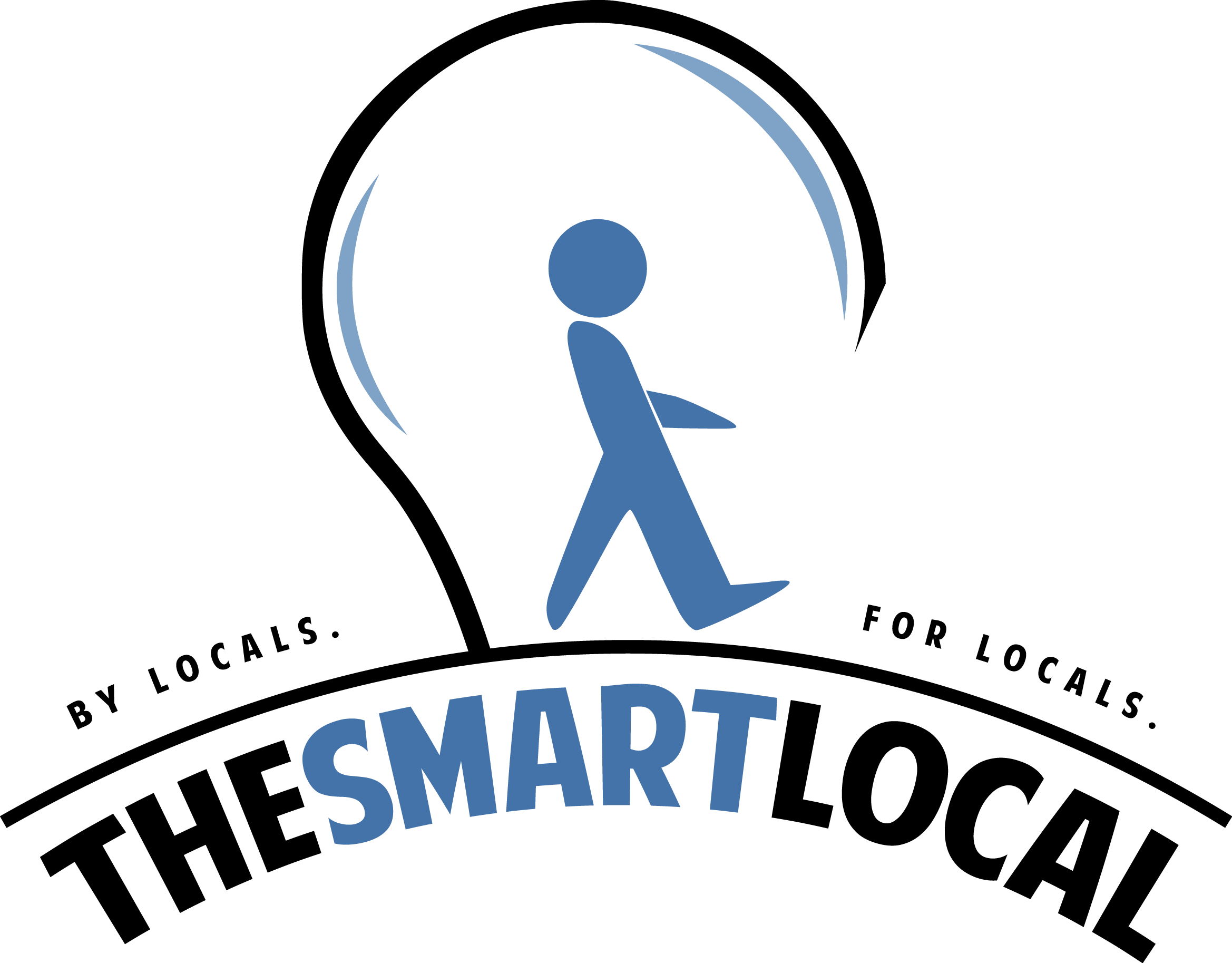 Drop us your email so you won't miss the latest news.