Hawkers keeping up with the times
The days of oily coins, crumpled notes and that $50-note-you-don't-want-to-break are over. If you're someone who revels in cashless payment, you'll be delighted to know that you no longer have to withdraw lunch money for hawker centre meals again – you can now pay for your tao huay and chicken rice with a simple tap of your NETS FlashPay card!
There are over 90 – and counting – hawkers islandwide who have embraced change and are using technology to shorten waiting times. Here are the best 10 to visit:
1. Hong Kong Soya Sauce Chicken Rice & Noodle
$2 chicken rice with a Michelin Star – that's enough reason for the daily snaking queues at Chinatown Food Complex. This Cantonese chicken rice stall attracts one of the longest queues in hawker history, affirming its role as possibly the best soya sauce chicken rice stall in the world.
The meat is tender and generously coated in honey soy sauce, making every bite a savoury sweet one that's wholly flavourful – and cheap too. The portion size of a $2 plate of chicken rice is understandably small, so feel free to upsize your portions! It's definitely worth it, especially after you beat the hours-long queue.
Address: Chinatown Food Complex, #02-126
Opening Hours: 10:30am to 7pm (Mon – Tues, Thurs – Fri), 8:30am to 7pm (Sat – Sun), Closed Wed
2. Four Seasons Ching Teng
Source: Cavin Teo
Delightfully sweet and packed full of ingredients, Four Seasons Ching Teng is the perfect end to an oily meal. The generous combination of ingredients like candied lotus root, winter melon, dried lotus root, gingko nuts, barley, white fungus and dried persimmons makes this dish naturally sweet and flavourful without being too heavy on the tummy. Definitely a thirst quencher on a hot day!
Address: Clementi 448 Market & Food Centre, #01-42
Opening Hours: 9am to 9pm
3. Snow Mount Goreng Pisang
Source
At just $1 for 2 pieces of freshly fried goreng pisang, Snow Mount has the cheapest and tastiest fritters in Clementi. We like its banana fritters, deep fried to a crispy golden brown texture, but still withholding the core of molten ooey-gooey banana filling.
Other crowd favourites include the unique fried durian fritters, an interesting twist to the traditional goreng pisang that will convert durian lovers to the #friedfruitlife.
Address: Clementi 448 Market & Food Centre, #01-16
Opening Hours: 9am to 6pm
4. Xi De Li
Source
If your day isn't complete when you miss your youtiao and kopi for breakfast, you have to try Xi De Li's rendition of the deep fried dough stick. The fragrant buttersweet whiff of the sesame-laden hum chim peng and dough sticks will be sure to set off your morning on a sweet note, especially if you dip the crispy youtiao into a cuppa of soya bean milk.
This local favourite way of savouring the greasy youtiao may garner some weird stares, but hey, don't judge until you try it.
Address: Beo Crescent Market & Food Centre, #01-77
Opening Hours: 6am to 4pm, Closed Mon
5. Harrianns Delight
Source
Handmade with a love for tradition and heritage, the nonya kuehs made by Harriann's Delights are super pretty. This three-generation strong kueh connoisseur takes pride in crafting kueh the traditional way – without shortcuts or food colouring.
Some of their most photogenic innovations are the Rainbow Lapis and Kueh Lavender and Sago priced at $1 each, kuehs that your sweet tooth will relish for its fragrant hints of gula melaka and delicate textures. You won't go wrong with the ondeh ondeh – the ones at Harriann's burst in your mouth, oozing liquid gula melaka and sugary goodness.
Source: @prollyfolly
Address: Tiong Bahru Market & Food Centre, #02-25
Opening Hours: 6:30am to 3pm
6. Hock Hai Curry Chicken Noodle
Source: @nikolai_wee
Behold the yummiest carb coma-inducing fare to have on a rainy day: the creamy rich Hock Hai Curry Chicken Noodles.
Not only does it exude warm, homely feels, the smooth silkiness of the creamy soup complements the thick starchy noodles, making every slurp of the spice-laden soup a drool-inducing one. The portions at Hock Hai are generous too, with chunks of tender curry-infused chicken and tau pok topping the soup for $4 a bowl.
Address: Bedok Interchange Hawker Centre @ New Upper Changi Road, #01-58
Opening Hours: 10am to 11:30pm
7. Sin Kee Chicken Rice
Source: @yceetee
There's something about steamed chicken rice that hits home. Originally from Queenstown market, Sin Kee Chicken Rice delivers a punch of flavour with chunks of tender steamed chicken doused in a splash of its homemade caramelised soy sauce. The rice is well-steamed and crunchy, and separates into grains when drizzled with sauce.
Address: Holland Drive Market & Food Centre #02-126
Opening Hours: 11pm to 8pm, Closed Mon
8. Cho Kee Noodle
Source: @watchyoudoing
After spending their formative years in their parents' wanton mee stall, Cho siblings Ai Min and Jonathan always knew they would take over. And so they did, determined to establish their business to resonate with a new generation.
Source
To appeal to the youngsters, the 50-year-old stall introduced the Rainbow Wanton Noodles ($3/$4). The bright rainbow colours are extracted from vegetables such as spinach, beetroot and seaweed. Colourful food that's made of natural, healthy ingredients – what a rare gem! The business has since expanded and there are three new outlets – one in Toa Payoh, another two on school campuses Singapore Polytechnic and ITE College Central. So if you're into the colourful food trend, be sure to check them out.
Address: Blk 51 Old Airport Rd Food Centre, #01-04 (Main Outlet)
Opening Hours: 11am to 11pm
9. Ghim Chew Fried Hokkien Noodle
Source
As one of the veteran stalls in the Bedok Interchange Food Centre, Ghim Chew Fried Hokkien Noodle has gained a following for its wet and soupy style of frying hokkien mee. While the taste of the wok hei has dropped slightly since its previous old lady chef retired, it still remains flavourful with the trademark belachan chili and fragrant seafood flavour infused in the fried noodles. If you can't take your hokkien mee without the accompaniment of chili, be sure to ask for more at Ghim Chew as it's one thing you won't be able to get enough of.
Address: Bedok Interchange Food Centre @ New Upper Changi Road, #01-50
Opening Hours: 10:30am to 10pm, Closed Wed
10. Alexandra Village Avocado & Fresh Fruit
Source
Among the 5 stalls selling avocado milkshakes in Alexandra Village, this fresh fruit stall steals the spotlight with its specialty drink: a creamy smooth and milky Avocado milkshake ($2.50) with a tinge of gula melaka sweetness. This healthy fruit shop with quirky fruit shake flavours has gained a following for its indulgent guilt-free smoothies and quirky flavours including avocado-fruit mixes. The concoction is so rich that it can pass off as a mini dessert, making it a perfect end to a hearty meal.
Address: Beo Crescent Market & Food Centre, #01-67
Opening Hours: 7am to 3pm
It's okay to leave your wallet at home
The Singapore hawker culture was given a boost in 2016, with two of them being awarded Michelin stars. But the foodies in us know that there are many secret gems in our neighbourhoods that deserve their own stars if not more.
And with so many hawkers starting to embrace the technological trends, it's going to be more convenient to head down with just a card for a proper meal and drinks. All for less than $5. So leave your coins and big notes at home – the technological revolution is changing the hawker scene!
Don't spend your lunchtime withdrawing money, or counting change. With the ease and convenience of a tap-and-go function at hawker centres, you could be getting your food much faster, and spending the rest of your lunch hour better!
---
This post was brought to you by NETS.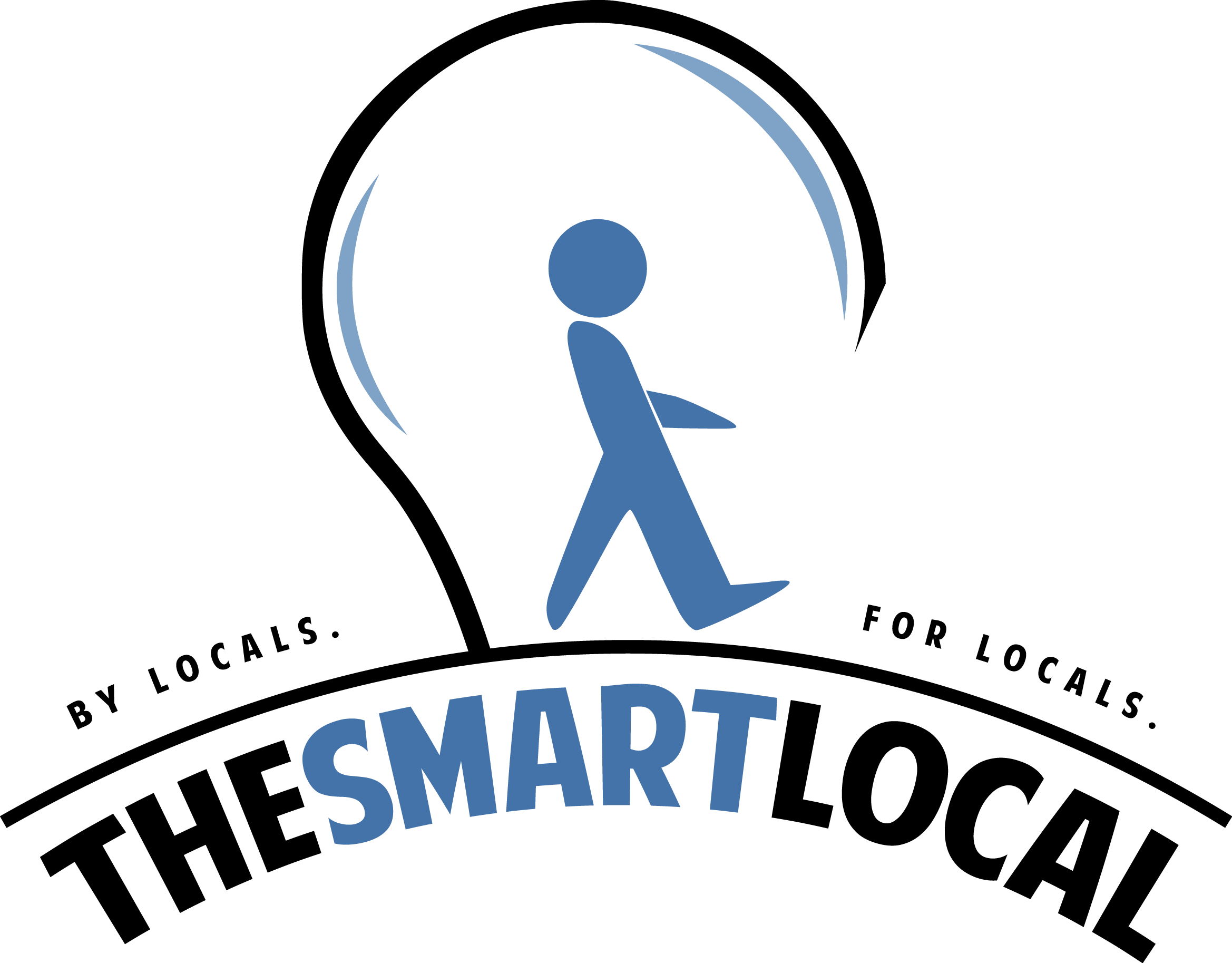 Drop us your email so you won't miss the latest news.