Eat without the guilt
Recently, a plethora of cafes have been sprouting all over Klang Valley all boasting food menus with bountiful breakfast platters and decadent desserts. However for those who would like to have something healthier, you may find it quite a challenge at such establishments. Of course there is always the choice of going to a place which specifically serves healthy food but we realized that many a times when going out with a group of friends, not everyone shares same preferences.
Well, we have gathered a list of your favourite cafes around town that do have healthier options on their menu aside from a salad which may be lesser known or instagrammed. Be it low-carb, low-fat, vegan or paleo; there are many options available to suit your liking.
1. Antipodean
Antipodean has been well established in the café scene for many years now and is always packed full of people in the mornings all looking forward to a satisfying breakfast/brunch.
Famous for their Big Breakfast and Eggs Benedict, it's not surprising that these 2 dishes are at the top of their menu. However, you'll also notice quite a few healthy options which is definitely worth the try. For example, their Smoked Salmon Omelette served with a small side of salad is fluffy with generous pieces of smoked salmon.
You can also try their Grilled Chicken with Tomatoes and French Beans served with a Balsamic sauce which is also very tasty. Antipodean offers quite a number of low-carb options and they are also one of the few cafes that offer skim milk (upon request) with their coffee.
For a list of their locations and opening hours, click here.
2. VCR
Here we have a café located on the quiet street of Jalan Galloway well known for its black façade. They have a small drinks (#askthebarista) and food (#askthechef) menu but it does include several healthy meals.
One of the more unique offering is the Turkish Style Eggs which is a skillet of rich tomato sauce with chickpeas, chicken chipolata, spinach, greek yogurt, toasted pistachio and topped with 63 degree celcius free range eggs. It is served with a slice of sourdough toast but skip it and you are left with a high protein low carb egg oozing goodness of a dish.
If you're looking for something sweeter you can try their home made crunchy granola served with fresh fruits, greek yogurt and oolong peach infused milk. Even the description of it gets you excited! Do also check out their house salad which comes with quinoa and pearl barley for more substance and again topped with that perfectly cooked 63 degree egg.
Address: 2, Jalan Galloway, Bukit Bintang, 50150 Kuala Lumpur, Wilayah Persekutuan Kuala Lumpur
Opening hours: Daily 8.30am to 11.00pm
3. After Black
On the other side of town, you will find this corner lot cafe next to Sunway College. They are known for their modular style menu where you can pick a base carb option and add on the proteins or if you are looking for a low carb option can you can just opt for their protein mains like Garlic and Herb Roasted Chicken or their Pan Grilled Salmon.
Most of their mains are low carb with a combination of a protein and a side of salad or vegetable. Lighter meals like their baked eggs comes with charcoal bread.
If you are craving for desserts, they have a tofu cheesecake served in a little jar. It's a nice small portion, lightened with tofu and mildly sweetened. Although it isn't sugar free, it is light enough to be healthier than the other dessert options.
Address: Jalan PJS 11/9, Bandar Sunway, 47500 Subang Jaya, Selangor
Opening hours: Daily 11.00am to 11.00pm
4. Thirdwave
This family-owned café strikes a good balance between healthy and decadent with their menu. With a large variety of menu items to choose from, you can be sure this isn't your average run of the mill café, and they have unique names for their dishes!
One of our favourites is the Hipster Noodle which is zucchini noodles in a Kombu and Asian pear broth served with grilled mackerel, tofu and a 63 degrees egg. Carb-free yet satisfying and flavourful, healthy doesn't get better than this. If you're looking for something a little more substantial, try Love in Provence which is a lavender honey chicken breast served on top of a beetroot wholegrain barley risotto and a balsamic reduction. Lean protein with complex carbs, this ticks all the right boxes.
Another menu item worth mentioning is their Danish open face sandwiches which uses Rye bread (high fibre, low GI) as the base and are topped with deliciously healthy options like poached chicken breast, grilled seabass or avocado and matcha. With so many options to try out, this is one place you will need multiple visits to try everything.
Address: Unit 1-11, Level 1, Nexus, Bangsar South, 59200 Kuala Lumpur
Opening hours: Monday 10am to 7pm; Tuesday to Thursday 10am to 11pm; Friday to Saturday 10am to 12am; Sunday 10am to 11pm
Contact no.: 03-2242-2126
5. RGB & the Bee Hive
Tucked in a secluded area behind The Intermark, this café champions vegetable/plant based eats although they are not strictly a vegetarian café. Overall their menu does lean towards the healthier side of things but what makes their menu stand out is the available options for some of the category of food they offer.
Aside from a Panini bread or burger bun for their sandwiches, they also offer a coconut oil wrap or carb-less options which serves your choice of filling on top of a bed of greens. Even their burger can be served bun-less for those on a low carb diet. Furthermore, this place also has vegan, gluten-free and Buddhist vegan friendly options.
Address: 35, Jalan Damai, Kampung Datuk Keramat, 55000 Kuala Lumpur, Wilayah Persekutuan Kuala Lumpur
Opening hours: Monday to Friday 8.30am to 5.30pm; Saturday to Sunday 9.00am to 6.00pm
6. Breadfruits
This fruit store cum café in Hartamas has a small and simple menu quite like the café itself. What it doesn't have in quantity it makes up with a well-planned menu. Their lightest option on their menu is the Wild Honey and Sunny which is essentially 2-slices of multispeed toast served with wild honey and your choice of eggs.
If you want something more, try their Smoked Salmon Breakfast Platter which comes filled with high protein, good fats and a good amount of fibre. They also have a vegan platter called the Vegan Treehugger which is meat-free and dairy-free.
The menu includes a variety of sandwiches with healthy fillings that comes with a choice of Rye Bread, Sourdough or Ciabatta. Choose the Rye bread for a high fibre low GI carbohydrate. Don't forget to grab a fruit juice with your meal since they are after all also a fruit store and it doesn't get fresher than that.
Address: No. 17, Jalan 26/70A, Desa Sri Hartamas, Wilayah Persekutuan, 50480 Kuala Lumpur
Opening hours: Daily 8.30am to 9.00pm
7. Nutmeg
Located within Bangsar Village II, this café welcomes you with a beautiful display of baked savoury and sweet offerings but the one menu item which is unique to this café is their 3-flavours of house cured salmon (original, smoked paprika & lemongrass and beetroot) also known as Gravlax, which can be ordered as a side or part of your omelette.
This café allows you to substitute your eggs with egg whites (low cholesterol option) for a small fee. Other not so common find which are on their menu is the Organic Millet Porridge and Spanish Frittata (spinach, onion, sundried tomato and toasted brioche).
Address: UGF-8A, Bangsar Village II 2, 2, Jalan Telawi 1, Bangsar Baru, 59100 Kuala Lumpur, Wilayah Persekutuan Kuala Lumpur
Opening hours: Daily 9.30am to 10.00pm
8. Awesome Canteen
Walking into this café/bistro it gives out a very nostalgic feel with refurbished doors and windows used as table tops. Food are served in tin plate just like how they used to do in canteens. This is probably the first café that specifically offers a Paleo option on their menu.
Aside from their simple comfort food selections the paleo option is definitely an interesting pick from the menu. Their paleo beef/chicken burger uses portobello mushrooms as buns and is served with a side of salad and scrambled eggs. Another paleo option is the Paleo Eggplant Niku Stack which is a layered eggplant stack with egg, bacon, and beef patty served with a side off sweet potato fries. A point to note, these paleo diet friendly dishes isn't light on the oil.
Address: 19, Jalan 20/13, Taman Paramount, 46300 Petaling Jaya, Selangor
Opening hours: Daily 11.00am to 10.00pm | Closed on Mondays
9. Aether
A small café located within a not so well known building in TTDI, this café has a very warm and charming ambience with pallet furniture lovingly built by its owners. They have a limited menu which only consist of light meals or snacks.
They have a couple of interactive items on their menu which offers some fun and colour. The Rainbow Salad comes in a glass jar with chickpeas, capsicum, purple cabbage, carrots and lettuce all layered just like a rainbow. You will need to shake up the jar to toss the dressing around and pour it all out on a plate to eat. There is also an Apple Stack which is an apple horizontally sliced and layered with peanut butter and served with side of three jams. Pretty on the eyes and yummy in the tummy.
Address: Pusat Kanak-Kanak Tuanku Bainun, 48 Jalan Tun Mohd Fuad, Taman Tun Dr.Ismail, Kuala Lumpur
Opening hours: Daily 10.00am to 10.00pm | Closed on Tuesdays
10. Feeka
Centrally located in the middle of KL on Jalan Mesui, this discreet café has a steady stream of regulars patronising them and for good reason. Good coffee and good simple food.
There are several healthy selection off their All Day Breakfast menu like their Yogurt Parfait which comes with fruits and quinoa or their Omelette with mild cheddar and cauliflower topped with sautéed mushrooms and housemade jam. For a more filling option, try their coriander pesto pasta topped with nuts and fresh herbs.
Address: 19, Jalan Mesui, Bukit Bintang, 50200 Kuala Lumpur
Opening hours: Daily 9.00am to 11.00pm
11. Huckleberry Food & Fare
This café is all about honouring their ingredients using traditional techniques to bring to you classic comfort food. They are also a bakery that offers almost 20 different varieties of bread some of which includes healthier options like wholemeal, multi-grain and rye bread.
On their food menu, they have also included several delicious and good for you items like their house-made granola which is a combination of nuts, seeds and dried fruit luxuriously baked with cold-pressed organic coconut oil and sweetened with raw organic acacia honey served with thick luscious greek yogurt. Another offering is their superfood salad which is packed with ingredients high in anti-oxidants, fibres, healthy fats and high protein grains.
For a more filling meal, try the shakshuka (Tunisian baked eggs) or the Salt Beef Sandwich (uses Rye Caraway bread). They also serve cold pressed juices with interesting combinations like their Red Velvet which is beetroot, red apple, carrot and celery. Do get here earlier in the day as they are only open until 6pm.
Address: 2G & 4G, Jalan Medan Setia 2, Plaza Damansara, Damansara Heights 50490 Kuala Lumpur
Opening hours: Daily 7.30am to 6.00pm | Closed on Mondays
12. Cake Jalan Tiung
Now this last item on the list is just for treats. This café is known for their "Oh my god, it's so good!" cakes but they do have one and only one dessert which is on the opposite spectrum of sinful. That would be their Chia pudding!
The flavours and combination changes and you do need to keep a lookout on their Instagram or Facebook to know when it is available but if you do spot it, hop on over and give it a try if you are craving something sweet. They also have bottled cold pressed juices and almond milk.
Address: 31M, Jalan Tengku Ampuan Zabedah J 9/J, Section 9, Shah Alam
Opening hours: Daily 12.00pm to 8.00pm | Closed on Monday | Baking classes on Tuesday
Live good, feel good
Now that you know what's out there beyond the big breakfast and pancake stacks, we do hope that even the healthy you can enjoy your time out with your friends and not worry about not finding something right to eat. This list is as much about healthy options as it is about making healthy choices. So the next time you go out to a café, take the time to scroll through the entire menu and perhaps you may find some deliciously healthy surprises!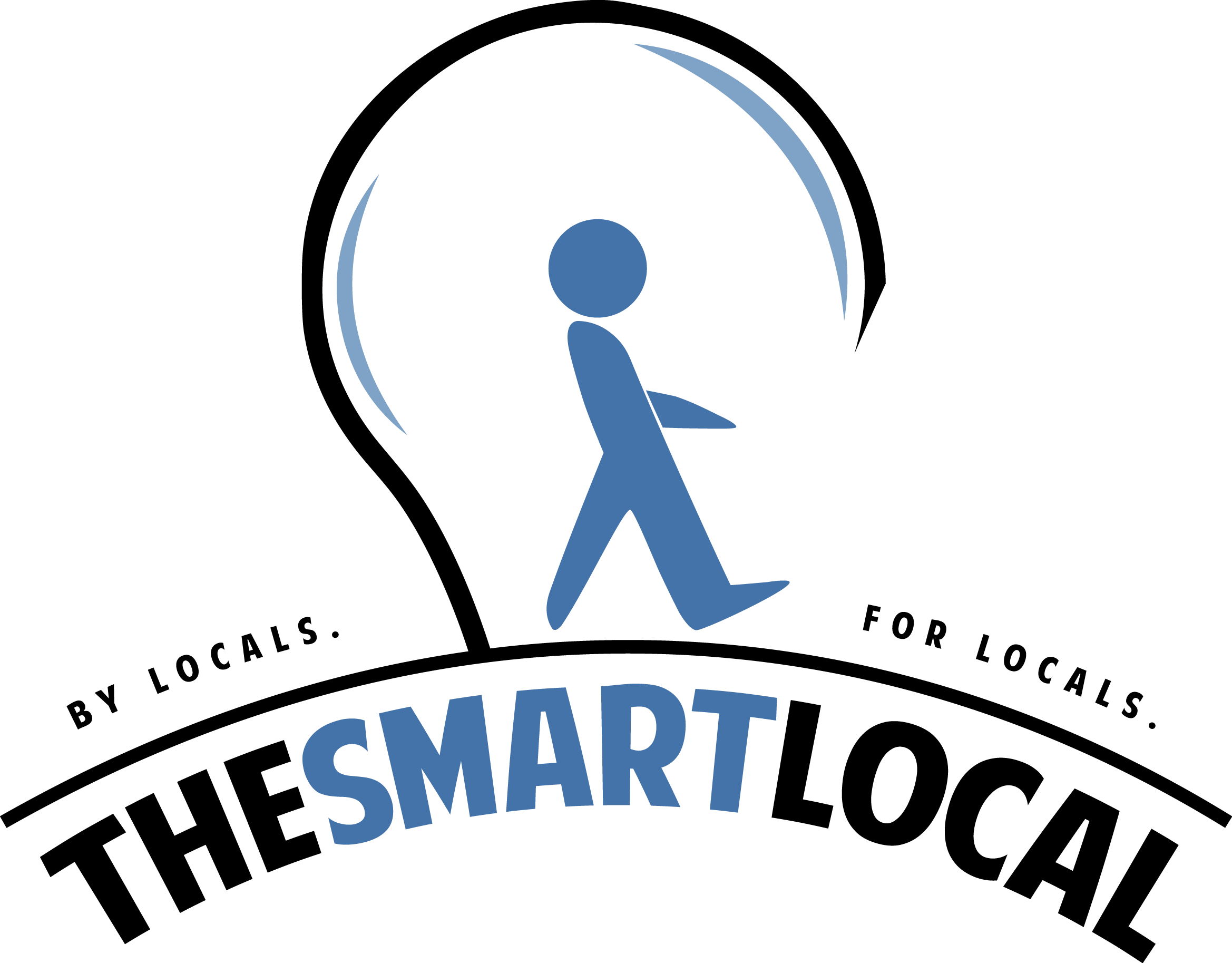 Drop us your email so you won't miss the latest news.