Experience a 3 Visit Facial System in the heartlands
I am not usually someone who puts a lot of effort into my skincare regime. Wash and go – that's basically how I roll. I didn't see the virtue in spending a fortune on facials on top of the already costly products I use.
After all, if I already spent a fortune on my cleanser, it better clean my face well. Oh, how wrong I've been these past few years. I didn't know it then, but my skin has been suffering from the lack of care I've shown it.
About SkinPerfect
SkinPerfect prides itself in minimalist perfection. No fancy names or branded items, just simple products that speak for their own quality. The aestheticians (beauticians) are well trained, offering advice that suits your skin condition and not just as a segue to sell their own products like many other beauty clinics.
Our skin requires 3 different treatments that target 3 layers of skin for best results. Think about it as your exercise regime: for best results, you'll need a combination of upper body, lower body, and cardio workouts. SkinPerfect takes a holistic approach to its treatments, with a focus on ensuring every layer of your skin gets the appropriate care.
True to its simplistic nature, the spa is clean and white from the entrance. But once you step into its designated spa rooms, you are bathed in a soothing amber light with deep purple furnishing.
Pre-facial consultation
Using a skin analysis camera, my aesthetician diagnosed me as having excessively dry skin. Fair enough – I've always known myself to have dry skin. But the real shocker was the prediction that my skin belonged to someone who's 40 years old! If nothing else, that made me got me anxious and starting to review my daily facial routine.
First session: Daily Derma Renewal Gentle Peeling AHA Facial
The first session was to prep my skin for the treatments to follow by softening it to allow better absorption of the lotions and serums that are to be applied.
My aesthetician patiently took me through the procedure step by step, explaining what each procedure will feel like and why we were doing it. That way, you go into the procedure knowing what's going to happen and how to apply the aftercare routine for the best results possible.
We started with a chemical exfoliation to soften and and activate my skin for the subsequent treatments. The exfoliating solution, which is a 5% chemical acid peel, stung a little especially at thinner segments of the nose. But it wasn't anything too unbearable.
Once the acid peel was done, it was time for me to lie back, relax, and enjoy the soothing double mask and massage.
My aesthetician, Crystal, was effortless and efficient with her movements, and was swift in changing pressure points that made the process tremendously therapeutic. In a nice way, the fluid yet predictable movements of her hands were very calming after a long day at work.
I'm not sure if it was my eyes playing tricks on me, but the next day I definitely saw less wrinkles around my eyes!
Session 2: SkinSaver Corrective Deep Cleanse Facial
The Skinsaver facial is unique in the sense that you can have full autonomy over building the kind of facial procedures you want. For beauty mavens, this will be an exciting new experience. However, being a novice, I entrusted my face to my experienced aesthetician.
I was particularly excited about undergoing an extraction session as I revel in popping pimples. However, as a result, my acne scars are the bane of my existence, making me hide behind layers of foundation. It put my mind at ease to hear that SkinSaver facials are designed to maximise skin hygiene during extraction so that no secondary infections takes place – High Frequency and Blue Spectrum LED are scientifically proven to reduce bacterial count.
Letting a professional handle the extraction is the best possible way I can both satisfy my love for popping pimples yet not get scarred for life, literally.
One particularly funky experience I had with my second session was the smell of Ozone in High Frequency Cleansing. The smell of the Ozone reminded me of a photocopy machine, but wasn't anything too unbearable.
This is what you look like when you're undergoing the Blue Spectrum LED UV light and SkinScience orange mask!
Once again, the facial ended with another soothing mask and it was time for the mandatory nap.
Session 3: Crystal Clear LHE Acne Prevention and Anti-Pigmentation
This session was the swiftest one, with just a simple round up to clear my skin of any remaining acne bacteria, preventing the return of those pesky spots around my T-Zone (forehead, nose, mouth, and chin). My aesthetician first used Flash Intensed Pulsed Light and Radio Frequency technology to kill p-acne bacteria (propionibacterium acne) and reduce the appearance of sun spots pigmentation.
Subsequently, she used a Light Heat Energy gun to 'zap' the bacteria away. What I liked about this bit is that SkinPerfect doesn't just clear away current acne and leave it as that! They'll take steps to ensure that your spots are taken care of for good. Just three sessions to improve your skin – quite a remarkable programme if I do say so myself!
Final conclusion
After each facial session, I would definitely say my skin has improved tremendously, in both elasticity and suppleness – two traits I did not realise were so important prior to the facial. There are now definitely less fine lines around my mouth and under my eyes! Those were what made my skin look aged and rough.
Applying makeup is now easier than before – foundation glides on smoothly and creams blend in more seamlessly. If you believed that facials aren't too necessary like me and that you could just cover blemishes with layers of cakey foundation, it's time to give them a try.
Even a stubborn and lazy girl like me realised that facials are not a gimmick, but they actually do help your skin reach maximum potential.
Verdict

Having been for my first ever facial treatments with SkinPerfect, I now understand the difference these treatments make to our skin! Although I felt the sessions I attended were rather long, approximating 60 minutes each, the customisability of the Skinsaver facial was a huge boon.
It's a highly efficient system that benefitted me, choosing the procedures I needed and to not waste time and money on repetitive procedures that the skin may not need. Multiple cycles of treatment may be recommended for more severe skin issues.
SkinPerfect's Acne and Pigment Prevention Programme has been awarded multiple awards, including Cleo's Clear Skin Awards 2016. Each 3 Visit Programme retails for $399, but SmartLocal readers can enjoy their first programme for just $199.
SMS #TSL to 9820 2228 to get your first complimentary SkinSaver visit and a $200 SkinPerfect voucher. Alternatively, you can also score the OxyBlast Hydration Facial and PPL Light Laser Facial deals at $18 and $38 respectively!
*By responding, you allow SkinPerfect to send relevant brand communication to your contact information.
SkinPerfect
Tampines One, #04-30 | +65 6782 3688
WestGate, #03-06 | +65 6425 6966
Parkway Parade, #04-07 | +65 6345 1663
Toa Payoh Central, Blk 177, #01-142 | + 65 6252 0188
Liat Towers, #21-03 | +65 235 7377
Plaza Singapura, #04-39 | +65 6532 0188
Compass One, #03-02 | +65 6337 1223
TSL Giveaway!
If you would like to experience this award-winning acne treatment for yourself, here's your chance! All you have to do is:
1. Like TheSmartLocal on Facebook
2. Like and share this Facebook post
3. Comment below the same post and tell us why you should win.
This contest lasts for a week and the winner will be notified on 23 February 2016. Good luck everybody!
---
This post was brought to you by SkinPerfect.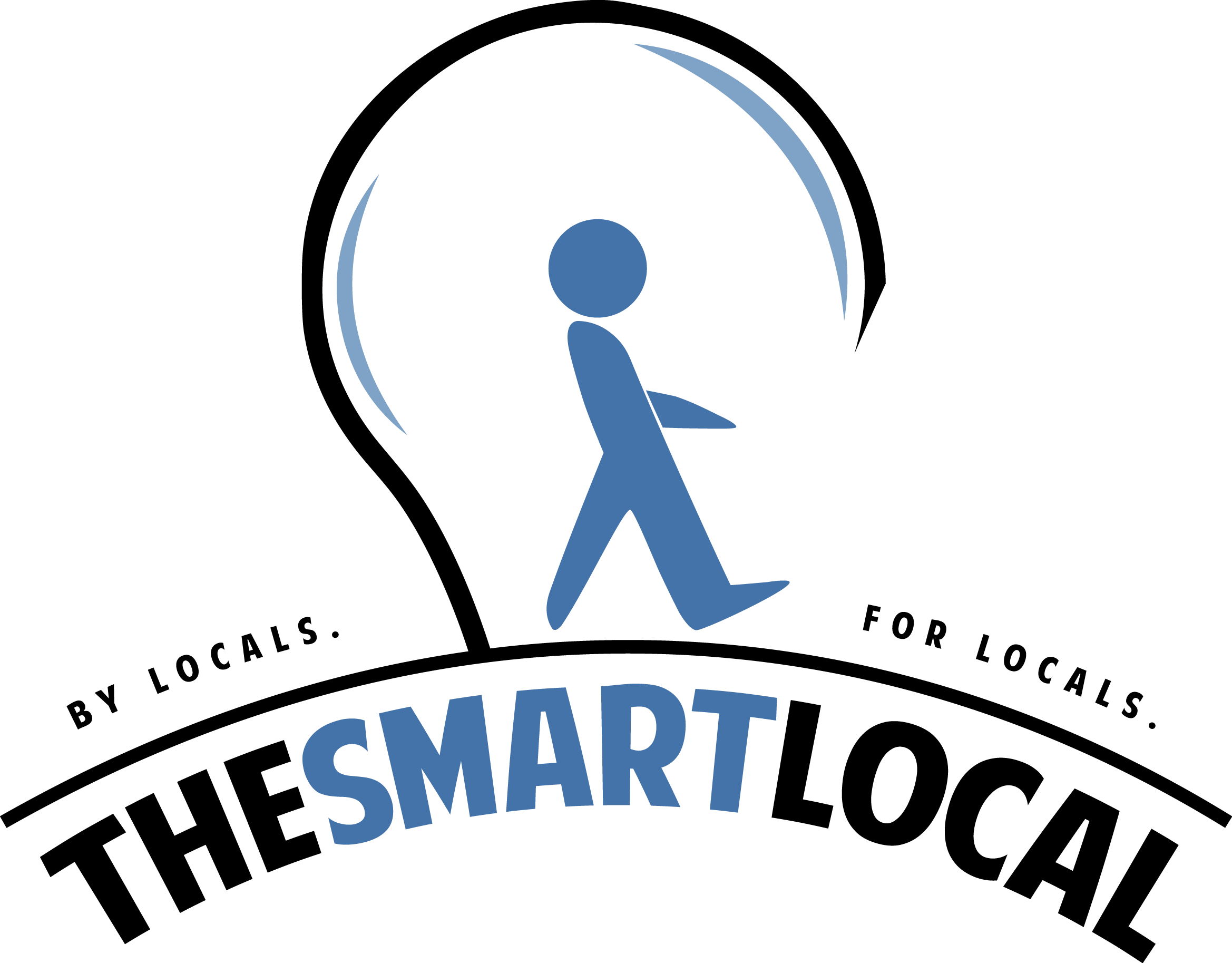 Drop us your email so you won't miss the latest news.