Best-selling Singapore products in the United States
---
You've had days like this: you're sitting at your desk while fluorescent office lights beam down on you, contemplating the idea of quitting your 9-to-5 job to start a business. Being your own boss sounds like a dream.
Well, guess what? With a brilliant idea, tenacity, and business savviness, you can turn your dream into a reality. To get some inspo, we spoke to 4 local entrepreneurs whose brands and products have gained best-selling status on Amazon.com* in the US to find out how they did it.
*Based on Amazon.com Best Sellers Ranking by product category as of May 2023.
---
1. Handmade Heroes – Vegan skincare products
---
10 years ago, when Lynsey Lim was churning sugar and cocoa butter into an exfoliator on the kitchen counter, she didn't mean to create an entire vegan skincare line. Yet, here we are.

Image credit: @handmadeheroesmy via Instagram
From celeb-approved lip scrubs that Emily In Paris' Lily Collins swears by to dry shampoos that can turn the greasiest of hair around, Handmade Heroes made headlines in the States. With over 19,000 rave reviews on Amazon, it's safe to say Handmade Heroes is a cult favourite. But like most success stories, its beginning was quite humble. 
"I had sensitive skin and every product I tried would trigger an irritation. So I decided to make my own beauty products using natural ingredients like sugar, cocoa butter, and coconut shavings," said Lynsey. After using the scrub, her skin issues dissipated in a matter of weeks. At that moment, Lynsey realised this could be more than just a hobby. 

Image credit: Handmade Heroes
In 2015, Lynsey started selling lip scrubs at pop-up markets. By 2023, she was selling hundreds of thousands of packages in the US via Amazon.com. "Selling on Amazon means we were able to reach millions of consumers all over the world," Lynsey shared. But it wasn't all sunshine and rainbows. 
"It was definitely a struggle for the first few months trying to market the products overseas. In the beginning, we didn't factor in the colder weather in the US which affected the texture of the lip scrubs in winter. After receiving feedback from customers, we identified the problem and swapped coconut with almond oil. The lip scrub has been very popular ever since," Lynsey said.
Thanks to the 7-figure revenue last year that came almost entirely from Amazon Global Selling, Handmade Heroes is on track to double its sales this year. It also has plans to launch a series of new products as well as expand into the European and Middle Eastern global stores.
---
2. KeaBabies – Baby & maternity products
---
Jane Neo was 29 years old when she realised the baby product industry was ripe for disruption.
"My husband Ivan got a spine injury when I just gave birth to our 2nd child, so I was in charge of taking care of both kids. I'd rock our newborn to sleep in a baby carrier while feeding the toddler. Back then, however, baby carriers were quite bulky and stiff, which didn't allow me to keep my baby close," Jane recalled.

Image credit: KeaBabies
That was why she came up with the idea of a lightweight baby carrier that'd let her wrap her baby tightly around her chest. To ensure the products were safe and gentle for babies and toddlers, the pair worked closely with a team of experts and paediatricians. In 2017, KeaBabies was born, selling its first batch of baby goods on Amazon.com.

Image credit: KeaBabies
"Amazon let us reach millions of customers worldwide from the comfort of our couch. However, soon after being listed, we realised our biggest challenge was designing products that'd fit the Western taste," Ivan shared.
"Our nasal aspirator, for example, was quite unpopular because American parents were used to either bulb or electric snot suckers. They weren't ready for a new device that required them to suck mucus out of their child's nose using a snot straw, so we had to drop the product after a few months."

Image credit: KeaBabies
In order to familiarise themselves with American parents' needs, the couple spent a lot of time in the US to attend baby fairs like MommyCon. "We met with several paediatric specialists, sat in countless parenting classes, and networked with other Amazon sellers in the baby product category to gather tips and tricks," Jane said. 
The 35-year-old Chief Business Officer even enrolled herself in a paediatric sleep and baby-wearing course to gain a wealth of experience that would later be useful for the brand's product research and design process.

Image credit: KeaBabies
Fast forward to 2023, KeaBabies ships out around 6,000 orders per day, stocks the shelves at major department stores in North America, and just secured USD38 million in sales in 2022.
Being a best-selling baby brand on Amazon did mean a few changes, mainly that it wasn't just Ivan and Jane running the show anymore. KeaBabies now employs 60 people in Singapore and Malaysia, and has multiple best-sellers on Amazon.com including the OG baby wrap carrier, toddler's pillow, burp cloths, and drool bibs.
---
3. PETITE SIMONE – Women's handbags
---
2023 marks 4 years since the launch of Stev Tam's business venture, PETITE SIMONE. If you haven't heard of the brand, chances are you've seen their iconic ruched shoulder bags all over your Instagram feed. 

Image credit: @petitesimone_official via Instagram
The idea to design women's handbags started on the couch in Stev's living room in 2018, when his wife was furiously searching online for an affordable carry-all. 
"My wife had a whole closet dedicated to bags but none of which was suitable for everyday use. After hours of scrolling on her phone, she couldn't find an option that was affordable, simple, and durable. So we started joking around saying we would create a line of casual bags that'd tick those boxes," Stev shared with us.
In 2019, Stev left his digital marketing job to focus on getting PETITE SIMONE off the ground. After opening its e-stores on local online platforms, the brand started gaining traction. In 2021, it found its permanent home on the Amazon store and by 2022, the brand's Sofii bag was one of the best-selling products in the women's handbag category. 

Image credit: PETITE SIMONE
Without a background in fashion or any formal training in bag design, Stev relied on customers' feedback to make design changes to adapt to the American taste. "We had to modify the Sofii bag after the majority of Amazon.com buyers complained about it being too small. So now we sell both the small and medium to cater to those looking for a slightly bigger bag," Stev shared.

Image credit: @petitesimone_official via Instagram
During the July 2022's Prime Day sale, the Sofii was in the Top 30 shoulder bags. 5 months later during the Amazon Black Friday sale, the Freya bag nabbed a spot in the Top 50 hobo handbags category. Currently, PETITE SIMONE receives around 1,000 orders a day and brings in 6-figure sales monthly. 
---
4. Naoki Matcha – Ceremonial matcha powder
---
It's 3pm and you need an energy boost. You think about escaping the office to grab a matcha latte, but decide against dropping $8 on a drink at the coffee shop. To give you another option that'll save you some bucks and time to walk to the store, founders Samuel and Sing Chuen created Naoki Matcha.

Image credit: Naoki Matcha
The Singapore-based company opened its e-store on Amazon.com in 2016 with a mission to provide affordable and high quality matcha powder. Founder Samuel Loo and co-founder Sing Chuen were inspired to create the brand after seeing an increased interest in this Japanese superfood.
"In 2016, matcha exploded as a trendy superfood. Green tea lattes were on everyone's Instagram feeds. Soon enough, we also started seeing them at Starbucks and other cafes.", said Samuel.

Image credit: Naoki Matcha
Together with Sing Chuen, his business partner, the young entrepreneur leveraged the green tea craze to create Naoki Matcha. "We wanted to create a more refined matcha powder that went beyond the health benefits it was known for. We also wanted to help consumers better understand matcha's origin as a uniquely Japanese product."
At Naoki Matcha, the tea leaves are harvested directly from the fields in Kyoto and Fukuoka, processed, ground, and packed into airtight bags. They're then delivered to Amazon Fulfilment Centres in the US and UK before getting shipped out to customers.
The brand sold its first tin of matcha powder on Amazon.com in late 2016. However, it took 4 long years to convince the American public that they could get legit Japanese green tea from Naoki Matcha.

Image credit: @naokimatcha via Instagram
"Being a new seller in the food category was tough because consumers tend to go for brands they've heard of or trusted. So we had to invest in the quality of the product and spend a lot of time creating positive word-of-mouth and building loyalty," Sing Chuen told us.
Since being part of Amazon Global Selling, the company has experienced successive years of near triple-digit growth and is currently making 6-figure sales per month. "There's still room for Naoki Matcha to grow, and at the moment, we're working towards being the Number 1 matcha seller on Amazon".
---
Earn a side income with Amazon Global Selling
---
It took countless long nights, litres of coffee, and a metric ton of hope, but these people did it: they launched their own businesses. While these companies may seem relatively small right now, they're poised for rapid expansion and growth – thanks to Amazon Global Selling.

Image credit: Jeramy Lande via Shutterstock
In a nutshell, it's a cross-border e-cormmerce provider that helps open doors to international opportunities, boosts brand exposure, and brings in new revenue streams. By joining Amazon Global Selling, merchants instantly gain access to over 300 million customers all around the world without having to set up actual storefronts at these locations.
On top of that, Fulfilment by Amazon – a service provided by the e-commerce store – allows sellers to leave packing, shipping, and processing returns in the hands of the Amazon team. That way, brands will be able to cut down on the time required to sort out the logistics of sending packages internationally.
That said, for Singapore-based businesses like the above 4, it'll require time and effort in researching overseas markets and international consumers' demands in order to create suitable products. There'll be roadblocks along the way but, with Amazon Global Selling, it'll be entirely possible to be a small team of 2 and still earn up to 7-figure sales.
Amazon Global Selling hosts plenty of events and runs online courses that'll cover all the basics in order to help new sellers kickstart their journey. There's also an Amazon Global Selling Facebook page and community group for those interested in finding out more about cross-border e-commerce.
So, whether you're an established startup shooting for the star or still drawing up a vision board of your dream venture, have a look at the opportunities on Amazon Global Selling. And don't be surprised if, a few years from now, your products become household names.
---
This post was brought to you by Amazon Global Selling.
Cover image adapted from: @naokimatcha, @petitesimone_official & @handmadeheroesmy via Instagram, KeaBabies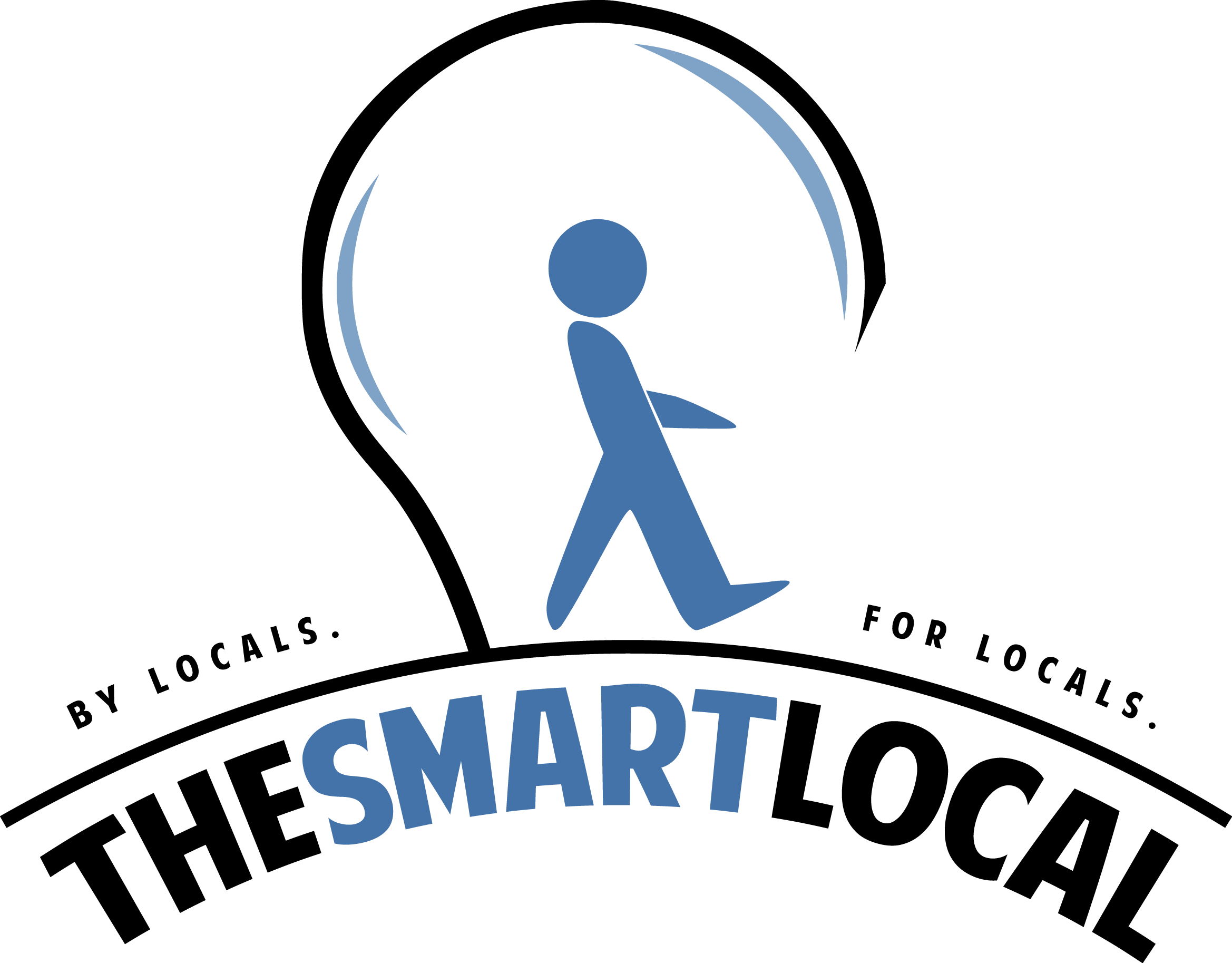 Drop us your email so you won't miss the latest news.