Banana Leaf Rice and Everything Nice
You can never go wrong with banana leaf rice, especially in Malaysia. With freshly-cooked rice bathed in a variety of curries, mixed with picked vegetables and such, topped with an assortment of meats and more curries, banana leaf rice is a well-balanced meal for the unhealthy lot in Malaysia.
To be honest, the only bad thing about the banana leaf rice scene here in Malaysia is the fact you can't get it when you're at your most hungry state which is between one to five in the morning. With that being said, here are 10 of the best banana leaf rice places you just have to try!
1. Acha Curry House
Trying to stand out as a banana leaf restaurant is already hard enough, with many of them shooting up like trees watered with steroids. What's even harder to stand out as a banana leaf restaurant is when you decide to open in PJ, one of the areas that are already congested with banana leaf joints. That's where Acha Curry House comes in.
Most places would serve chicken, mutton, and fish curry to go along with your rice, and that combination works spectacularly well, especially if you're a big fan of curry (like this writer, in which case we should be best friends).
Acha Curry House decides to take it up a notch or two by not serving any of those three curries. Instead, they opted for a more unique approach which includes salted fish, onion, and crab curry, which somehow works splendidly. Ask any customer, they wouldn't have any regrets.
Another great addition to have with their banana leaf rice is the ikan bilis sambal which gives you a great burst of spice and flavour with just one spoonful, although in a weird way you'll want even more when sweat starts pouring out of your glands.
Their fish curry as well as their mutton varuval also deserve honourable mention and have you contemplating on whether to order another round while you loosen the buckle on your belt.
Location: 271, Jalan 5/51, Bukit Gasing, 46000 Petaling Jaya, Selangor, Malaysia
2. Sri Nirwana Maju
Most people would say that once you start franchising your business, the quality of your products tend to decrease, especially when it comes to food. The same can't be said for Sri Nirwana Maju, that already has two different outlets under their belt.
Although their prices have steadily increased over the years (with service seemingly going the other direction), what makes their customers loyal is the quality of food that they dish out on a daily basis.
Be sure to aim for their fried delicacies like fish and chicken as well as their curried meats like mutton and beef; they are to die for! Also, be sure to wash it all down with a cool and refreshing lassi that will definitely hit the right spot.
If you're not feeling up for banana leaf rice (then why are you even reading this!), Nirwana also serves up local mamak food which will keep you and your tummy more than satisfied.
Location:
43, Jalan Telawi 3, Bangsar Baru, 59100 Kuala Lumpur, Wilayah Persekutuan Kuala Lumpur, Malaysia
1, Jalan USJ 9/5m, Subang Business Centre, 47620 Subang Jaya, Selangor, Malaysia
3. Devi's Corner
Devi's Corner is another popular banana leaf restaurant just a stone's throw away from Sri Nirwana Maju in the bustling streets of Jalan Telawi, Bangsar. It is strategically located as once you are done with your first banana leaf rice of the day at Nirwana, you can head over to Devi's Corner for your second round without having to go through the judgmental looks from the waiters, and vice versa.
Be sure to look out for a flight of stairs that will lead you upwards to the banana leaf restaurant of Devi's Corner where you can feast to your heart's content in a fully air-conditioned room.
Though the service here is about as good as installing a twincharger on a Perodua Kancil, Devi's Corner makes up for it with their exceptionally delicious dishes like their creamy Kerala fish curry and super spicy mutton masala.
Location: 69, Jalan Telawi 3, Bangsar Baru, 59100 Kuala Lumpur, Wilayah Persekutuan Kuala Lumpur, Malaysia
4. Annapurnam Chetinad
Recently featured on Food Wars Asia, Annapurnam Chetinad has steadily risen to be one of the main contenders for the coveted title of 'Best Banana Leaf Rice in Bangsar'. Although they mostly cater to the neighbourhood surrounding their shop, Annapurnam still makes a name for itself as one of the best banana leaf places around.
Two particular dishes to look out for at Annapurnam is their mutton and fish curry as they are both spicy and savoury, being able to blend well together to create an explosion of flavours on your taste buds.
Location: No 74, Lorong Maarof, Bangsar, 59200, Kuala Lumpur, Malaysia
5. Fierce Curry House
Standing true to its name, Fierce Curry House brings spice to a whole new level of 'fierceness'; with its infusion of both Northern and Southern Indian cuisine, Fierce Curry House has become a force to reckoned with ever since its inception.
Don't let this mamak-style restaurant fool you as their banana leaf rice as well as their biryani rice are to die for.
One of the more popular dishes to look out for when you're having your banana leaf rice is their mutton curry as its tender and juicy meat goes very well together with the rice and veggies, giving you a well-balanced meal in one single bite.
However, if banana leaf rice isn't your cup of tea (why isn't it?!), fret not as Fierce also serves up a mean bowl of biryani rice. Your options include the typical chicken, mutton, and fish, as well as specialised orders like venison, lobster, and scallops.
Location: 16, Jalan Kemuja, KL, Bangsar Utama, 59000 Kuala Lumpur, Federal Territory of Kuala Lumpur, Malaysia
6. Kanna Curry House
Kanna Curry House has been the staple go-to banana leaf restaurant for many patrons around the PJ area for many years; although service as well as quality of food has plummeted over the years, Kanna Curry House has still expanded their franchise to seven different locations.
Although most customers would admit to still coming to Kanna Curry House more for the memories it brings rather than the food, it is still hard to deny Kanna Curry House the fact that they are one of the most sought-after banana leaf joints around.
Dishes to look out for at Kanna Curry House include their fish curry, mutton curry, fried chicken and their fried squid. You wouldn't want to miss out on these dishes that not only complement but enhance your banana leaf rice eating experience.
Address:
No. 109, Jalan Gasing, Seksyen 10, 46000, Petaling Jaya, Selangor
No. 31, Jalan 4/47,Seksyen 4, 46050 Petaling Jaya, Selangor
No. 21, Jalan Kenari 17/D, Bandar Puchong Jaya, 47100 Puchong, Selangor
No. 45, Jalan 3/62B, Bandar Manjalara, 52200 Kepong, Kuala Lumpur
No. 10 & 12 Ground Floor, Wisma Manjalara,Jalan 7A/62A, Bandar Manjalara, 52200 Kepong, Kuala Lumpur
No. 20, Lorong Batu Nilam 34B, Bandar Bukit Tinggi 2, 41200 Klang, Selangor
7. Nagasari Curry House
If curry and spice are what you're looking for, look no further than Nagasari Curry House. Located right outside of the vicinity of Changkat, most patrons grab a delicious meal of banana leaf rice, head off for a couple of drinks and then return to Nagasari for supper.
However, be sure to head over during lunchtime for banana leaf rice as that is when it is most potent.
Some of the main dishes to look out for at Nagasari are their vegetable curries. Although dining at Nagasari may prove to be a more expensive dining experience compared to the others, it is definitely worth a try.
Location: Jalan Nagasari, 50200 Kuala Lumpur, Wilayah Persekutuan Kuala Lumpur, Malaysia
8. Sri Ganapathi Mess
Another famous banana leaf restaurant operating out of PJ (seriously, what is with people and opening up banana leaf restaurants in crowded areas like PJ and Bangsar?!), Sri Ganapathi serves up a delightful carb-loaded leaf with amazing vegetarian side dishes and amazing curries.
What makes Sri Ganapathi very much different from the rest is their restaurant setting, which is held in a house, rather than a restaurant. What makes the experience worthwhile is being able to dine in the comfort of someone else's home as opposed to a commercialised restaurant setting.
Like most places, Sri Ganapathi's mutton varuval is ace with meat that melts in your mouth. Their deep fried squid is also another dish worth having as its crunch with every bite sends shivers down your spine (the good kind).
Location: 47, Jalan 1/10, Seksyen 1, 46000 Petaling Jaya, Selangor, Malaysia
9. Sri Suria
While fairly new to the banana leaf rice scene here in Klang Valley, Sri Suria has slowly become a titan to be reckoned with, amassing a large number of supporters who stand by their banana leaf rice.
Key dishes to aim for at Sri Suria are their chicken kurma, a sweet and savoury dish that will keep you on your toes as well as their mutton varuval which has a nice spice towards the end of swallowing it whole. Sri Suria may not have as much choices as compared to many other banana leaf rice places, but they sure make up for it with the quality of their food.
Location: No. 3A, PJ 21 (SS3/39), Kelana Jaya, Selangor 47300
10. Jaipur Curry House
One of the more underrated banana leaf joints in general, Jaipur mainly caters to the surrounding neighbourhoods in Taman Tun Dr. Ismail. One of the more uncommon dishes you can find at Jaipur is their crab curry which has a rich and thick texture to it while the spice sneaks up on you like a level 9000 ninja out of nowhere.
Be sure to head to Jaipur before lunch to avoid having to wait in the blisteringly hot weather (it's Malaysia, that is to be expected).
Location: 32, Jalan Tun Mohd Fuad 1, 60000 Kuala Lumpur, Malaysia
Get your banana leaf rice today!
If you believe that we have missed out on more awesome banana leaf places, be sure to let us know in the comment section below!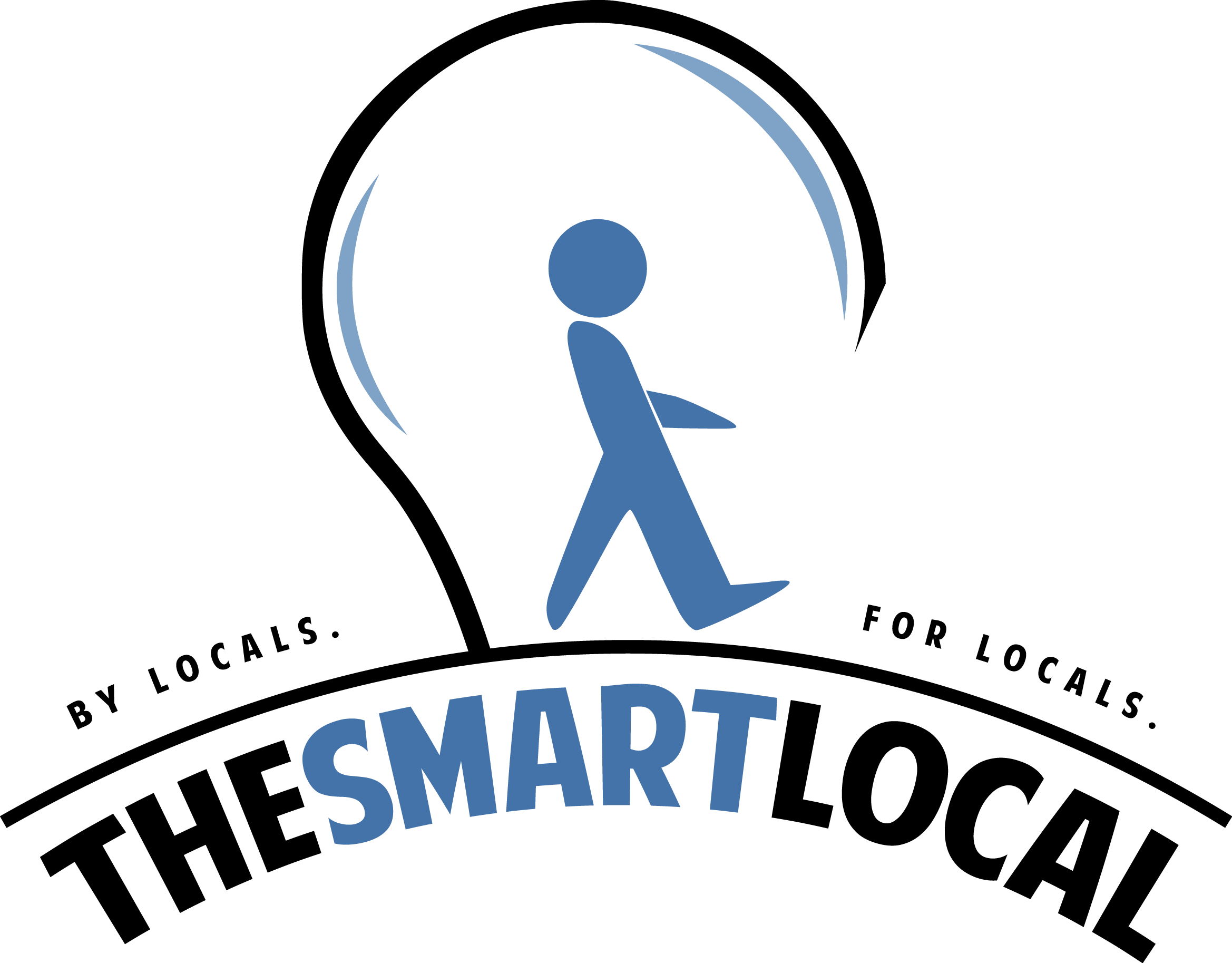 Drop us your email so you won't miss the latest news.