Apple AirPods Max & Sony WH-1000XM4 review
---
Listen, Teen Vogue said it first – chunky headphones are back and better than ever. With the resurgence of maximalism, we've turned our eyes – and ears – from wireless earbuds to over-ear headphones like Apple's AirPods Max and Sony's noise cancelling headphones. 
But if you're clueless about the nitty gritty details about them, fret not. We've chosen 2 contenders, the AirPods Max and its budget-friendly alternative, the Sony WH-1000XM4, to test and compare. These have been hailed as some of the best noise cancelling headphones, so you'll get the full shebang on what's hot and what's not. Keep on reading to find out more:
---
Price of each headphone & what you get
---
First things first – the price tag. The Sony WH-1000XM4 starts from $504, but thanks to the release of newer models, there are plenty of deals online from the likes of Amazon and Shopee, where they cost from $348 and $383.40 respectively. The set is inclusive of a 1.2m cable, an airline adapter, a USB-C cable, and the hardshell case. 

Image credit: Joycelyn Yeow
With the AirPods Max costing $806.45 however, the damage to your wallet is heavier – as with most Apple products. Besides the headphones, you'll also get the case and a USB-C cable. Apple also provides free engraving services so you can customise your tech and go crazy with the emojis <3. 
---
Noise cancelling & sound quality
---

You can toggle between the noise cancelling modes with the rectangle button.
Arguably the most important feature of any headphone is its sound quality, and with that comes the noise cancelling function. The AirPods Max has 4 noise cancelling modes – Active Noise Cancellation, Transparency Mode, Adaptive EQ, and Spatial Audio. Think AirPods Pro, but more comprehensive. 

The proximity sensor (left) in the left ear detects when the headphones are in use, and you can activate the noise cancelling modes with the Custom button (right).
On the other hand, Sony WH-1000XM4 only has 2 fixed modes: the noise cancelling mode and Ambient Sound Mode. This doesn't make it inferior to the AirPods Max though, as you can adjust the equaliser and control how much background noise is let in with the Sony Headphones Connect app (Google Play | App Store). 
To see which headphone has a better noise cancellation power, I tested them on the ground floor of our office. For context, TSL is situated amongst a bunch of warehouses, with heavyweight vehicles driving in and out. I found that the AirPods Max proved to block out more low frequency noises – like the vibration from the traffic – than the Sony WH-1000XM4.
However, the AirPods Max's cabin pressure effect was pretty strong. When I donned it for an hour-long bus ride, I was so nauseous that I threw up after alighting. Before you flame me, it's been known that prolonged usage of the AirPods Max can cause discomfort. So fellow motion-sickness sufferers, this might be something you should take note of. 
I did give it a second chance however, this time without the noise cancelling settings. But even after I switched it off, the cabin pressure effect was still noticeable – though this time it only caused a slight discomfort. 
Given that I had already gone through a less-than-pleasant experience with the AirPods Max's noise cancelling effects, I was pretty cautious when trying out Sony WH-1000XM4's one. While I didn't take it out on a 1-hour joyride, I did wear it around the office for a couple of hours. Lo and behold, I could feel discernible effects of the cabin pressure and I felt dizzy after usage. 
When I disabled the noise cancelling function on the Sony WH-1000XM4, it felt similar to the AirPods Max – the cabin pressure effect was there but nothing too uncomfy. 
On to the actual sound quality. I'll have to say this from the getgo – both headphones had superior sound quality, and it was near impossible to crown a winner. Whether you are listening to acoustic tunes or podcast episodes, the AirPods Max and Sony WH-1000XM4 provide detailed and crisp audio – you can hear every breath the singer takes. 
What I did notice was that the Sony WH-1000XM4's bass notes were slightly louder than the AirPods Max's – perfect for when you're blasting some EDM.  In contrast, the music played from the AirPods Max sounded more open – thanks to the sound resonation – that's great for belting vocals. Think Queen B's Listen and Adele's Hello. 
In an office setting, the difference between the two was minimal. And that's not because we have a hush-hush environment – there are renovations going on at the mo. That being said, I did feel that the ambient mode setting on the Sony WH-1000XM4 was a tad better as the surrounding noises it let in were less jarring to the ears. 
---
Battery life & sustainability
---
Battery life-wise, both headphones last a pretty long time. The AirPods Max can go up to 20 hours of usage with the noise cancelling modes turned on. And if you face a dead battery, don't despair as a quick 5-minute charge will get you 1.5 hours of usage. 
If you're hoppin' on a long plane flight, you might want to go for the Sony WH-1000XM4 instead. The device offers up to 30 hours of utilisation, and a 10-minute charge will get you a whopping 5 hours worth of listening time. Also, unlike the AirPods Max, the Sony WH-1000XM4 can be simultaneously charged while it's being used. A lifesaver tbh.
---
Comfort & design
---
Style mavens like Bella Hadid and Dua Lipa have sported these chunky Apple headphones, slung casually around their neck as they strut about. And there's a reason why these are so popular – the mix of smooth stainless steel, aluminium ear cups, and mesh silicon headband make it look très chic.

Image credit: Wildflower Cases
And if you're one to zhush up your gear, you'll appreciate the slew of AirPods Max sticker decal designs that have been released from popular brands such as Wildflower Cases and ColorMyPods. Netizens on TikTok have also come up with different ways to decorate it, such as tying ribbons to the headband. 
The Sony WH-1000XM4 also flaunts a matte finishing, with a leather headband that's squishy to touch. It's made mainly with plastic plus a hint of metal accents, so it does come across as less lux to some. And compared to its predecessor model, the Sony WH-1000XM4 feels much sturdier and the infamous creaking noise made from moving the ear pads has been corrected. 
Aesthetic designs aside, you'll realise that the AirPods Max only allows users to twist the ear pads inwards or outwards. On the flipside, the Sony WH-1000XM4 can be folded in twice, making it far more compact. 

The length of both headphones can be adjusted – pull the ear pads down for the AirPods Max and the side bands for the Sony WH-1000XM4.
On the topic of comfort, the AirPods Max's ear pads were a tad bigger than the Sony WH-1000XM4. Its cushy memory foam also made it more pleasant on the ears. But the AirPods Max has a lot of clamping force, so if you prefer a much looser fit – or if you have a big head – you might want to go for the Sony instead. 
Additionally, the AirPods Max is heavier than the Sony WH-1000XM4 due to the material used. While it's not significant enough to make your head fall off your shoulders, the weight can add up if you're on the petite side. 

No Prada bag, but a… Pods bag?
Case-wise, the AirPods Max's carrying case closes at the top with a magnetic clasp. The leathery material does make it feel and look premium – although its curvylicious shape has drawn plenty of comparisons to a bustier. Take that as you will, but know that the case doesn't cover the headband so your headphones aren't 100% protected. 
For the Sony WH-1000XM4, you'll be provided with a hard shell that encases the entire headphone so you can rest easy knowing your device is in safe hands – or case. There's even a small storage compartment that fits all the cables, so you won't have to deal with missing wires. 
Connecting and using the controls for both headphones proved to be extremely simple and straightforward. The AirPods Max links to your phone via Bluetooth, while the Sony WH-1000XM4 allows you to connect through Bluetooth, auxillary cable, and NFC, if your phone is compatible.
As mentioned earlier, the AirPods Max has 2 physical controls: a button to switch between noise-cancelling modes; and a dial to adjust the volume, pause, play or skip the audio. However, the dial is easily twisted because of the low resistance, so it's common for users to accidentally adjust the volume drastically. 

For example, you can skip to the next track by swiping forward.
While Sony WH-1000XM4 also has buttons that provide the same functions, the right ear pad has an additional touchpad that allows you to do everything with a simple swipe.
It also has a new nifty feature where it automatically detects when the user is talking, pauses the song playing and switches to Ambient Sound mode immediately – perfect for when your colleague pops over for a meeting. Although, our Editor did share that it can get a teeny bit too sensitive – sometimes even a slight cough from her would trigger this feature.
---
Are the Apple AirPods Max & Sony WH-1000XM4 worth getting?
---
We know, it's not easy to pick out a suitable headphone. There are tonnes of factors to consider, from battery life and design to costs and sound quality. But that doesn't mean the one doesn't exist – you simply have to know where your priorities lie. 
For example, audiophiles who value the ability to customise the frequency bands of your tune can go with the Sony WH-1000XM4. And despite it being crowned as the latest "It" accessory, the Apple AirPods Max has proven worthy of its larger price tag thanks to its clear audio quality and chic comfy design.
More tech stuff:
---
Photography by Poh Jin Ron.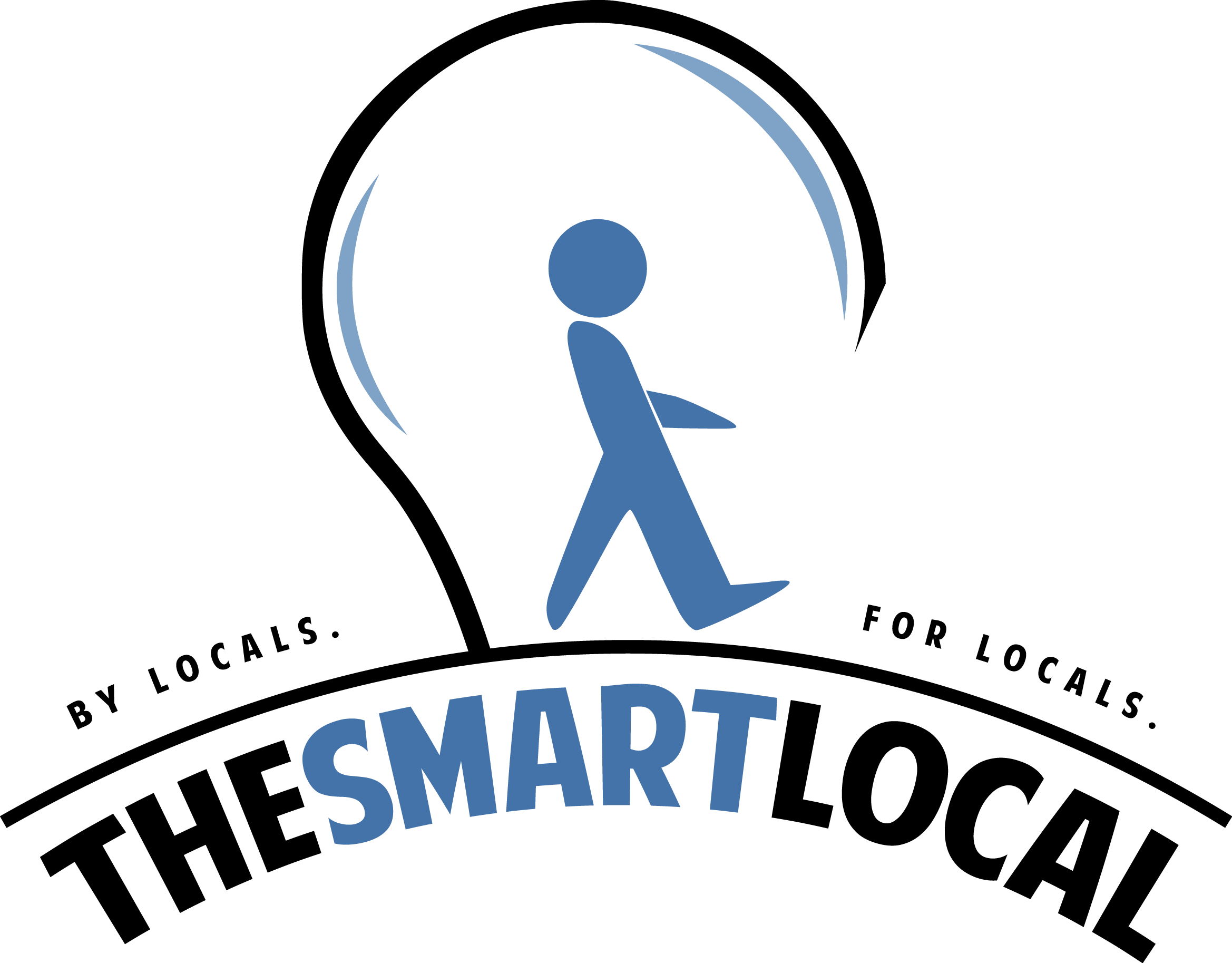 Drop us your email so you won't miss the latest news.