1-for-1 food promos for unique dishes
---
Food is in the DNA of every Singaporean. That means we're always on the lookout for the next place to fill our tummies, especially spots that serve unique dishes. Another thing that is firmly embedded in our DNA is the desire for great deals, and for DBS/POSB Cardmembers, you can have the best of both worlds. 
With over 110 dining deals including 1-for-1 promotions and 50% off, you can eat to your heart's content without taking a big bite out of your wallet. So to get you started, here are 8 restaurants serving unique dishes with 1-for-1 deals for you to indulge in. 
---
1. El Mesa – Modern take on traditional Filipino fare
---

Image credit: El Mesa
El Mesa ranks as one of the top places in Singapore to visit if you're looking for traditional Filipino food that retains its established tastes, but executed with a modern take. 
Some traditional dishes like Chicken Inasal ($28), which is a BBQ marinated chicken served with papaya salad, are familiar staples of the main course selection. The crowd favourite Oxtail Kare Kare ($32), an oxtail stew, is also a highlight that you definitely need to have a bite of. 
Next to these star items are savoury dishes like the Pork Sisig ($19) – which is minced pork served on a hotplate for some sizzling goodness – and a Tofu Sisig ($15) as well.  Keep in mind that this promotion is only available at the Cuppage Terrace outlet, so visit them to claim a 1-for-1 serving of Pork or Tofu Sisig at your next meal. 
DBS/POSB Cardmember deals: 1-for-1 on Pork or Tofu Sisig – valid till 31st Aug 2023.
Find out more about El Mesa promos.
Address: 29 Cuppage Road, Cuppage Terrace, Singapore 229456
Opening hours: Mon-Fri 3pm-10.30pm | Sat-Sun 12pm-10.30pm
Contact: 6980 7040 | El Mesa website
---
2. Donatzu – Japanese-French fusion pastries
---

Image credit: @elvielove69
Kawaii pastries that also taste great are the bread and butter of former home-based business turned outlet Donatzu. And to make their products just that tiny bit more special, they've added a French twist to their Japanese confectioneries. 
You can look forward to a specially curated menu of donuts with unique flavours like Japanese Sweet Potato and Awesome Durian, possessing a crunchy exterior and soft, flakey interior. 
Don't miss out on their centrepiece, the Signature Apple, which is light on the tastebuds with a tinge of sweetness from the snow powder coating. And since they look as well, a box of 6 ($20.80) is the perfect gift for pastry lovers or to reward yourself after a tough week at work. 
DBS/POSB Cardmember deals: 1-for-1 on a 6-piece assorted box of donuts – valid till 31st Aug 2023.
Find out more about Donatzu promos.
Address: 1 West Coast Drive, #01-42 NEWest, Singapore 128020
Opening hours: 11am-8pm, Daily
Contact: 8123 9098 | Donatzu website
---
3. La Lola Churreria – Egg-free stuffed churros
---

Image credit: La Lola Churreria
If you're anything like me and love eating a bunch of sweet treats, then La Lola Churreria is the place for you. Their menu consists of a whole range of churros that are basically fried dough sticks coated with cinnamon sugar.
Pick a flavour such as Clasico, Dark Chocolate, and Matcha, then mix and match them in an Assorted Mix box (from $8.50), that allows you to choose 3 flavours. If you want something bigger, try the Ultimate Mix box ($9.30), that allows you to choose 6 different flavours.
You can also go beyond regular churros and try 3 different Xuxos – churros with fillings. Options include Nutella Xuxos ($8), Dulce de Leche Xuxos ($8) which has sweetened milk filling, and the Banana Nutella Xuxos ($8), with a combination of fresh banana and Nutella. All are made to order and served fresh, so you can savour it when it's hot. Head to their Jewel Changi branch for an exclusive 1-for-1 deal.
DBS/POSB Cardmember deals: 1-for-1 on Xuxos – valid till 31st Aug 2023.
Find out more about La Lola Churreria promos.
Jewel Changi outlet
Address: 78 Airport Boulevard, #B2-274 Jewel Changi, Singapore 819666
Opening hours: 11am-9pm, Daily
Contact: La Lola Churreria Instagram
---
4. Aether House Singapore – Contemporary French bistro
---

Image credit: Aether House
Admit it, watching Ratatouille kind of makes you wish you were in Paris, dining on the very best that Gusteau's has to offer. Well if that's your dream, then the Aether House is a must-visit with authentic French cuisine and premium wines to sample. 
You know that this place is really fancy when they have a lunch and dinner menu that is totally separate. The menus are comprehensive as well, with many main courses to smaller bites that complement wine tasting – like their Aged and Matured French Cheeses (from $32). 
And if you're looking to be surprised like Anton Ego, try out their new weekly specials set lunch, with 2-course meal ($28) and 3-course meal ($38) options to choose from depending on your level of hunger.
DBS/POSB Cardmember deals: 1-for-1 on aged and matured French cheese platter – valid till 31st Jul 2023.
Find out more about Aether House Singapore promos.
Address: 35 Robinson Road, #01-05/06/07, Singapore 068876
Opening hours: Mon-Fri 11am-10.30pm | Sat 6pm-10.30pm (Closed on Sundays)
Contact: 6592 0102 | Aether House website
---
5. The Maha Co – Unique Indian-Mexican dishes
---

Image credit: @themahaco
When it comes to combining different types of dishes, Mexican and Indian cuisine might not be the first pairing to cross your mind. This is exactly what the head honchos at The Maha Co have done, resulting in innovative and delicious dishes. 
First to the Dosa Taco scene in Singapore, The Maha Co not only offer different types of Dosa Tacos but also have "Dosa Dillas", a cross between Dosa and Quesadillas. 
You can sample the Plain Dosa Taco with Curry ($4.50) to experience the fusion creation in its original state or try the Grilled Cheese Dosa Taco ($5.50) and the Crispy Chicken Dosa Taco ($6.50) for a heartier meal with more bite to it. 
DBS/POSB Cardmember deals: 1-for-1 on Plain/Cheese/Chicken Dosa Tacos – valid till 31st Jul 2023.
Find out more about The Maha Co promos.
Address: 1 Fusionopolis Link, #01-04 Nexus @ one-north, Singapore 138542
Opening hours: Mon-Sat 10.30am-8.30pm | Sun 11am-7pm
Contact: 9178 8927 | The Maha Co website
---
6. Borscht – Authentic Eastern European cuisine
---

Image adapted from: @borscht.sg, @borscht.sg
Even though borders are now open and travelling is permitted, going all the way to Eastern Europe is just out of the cards for some people. However, lovers of exotic cuisine need not fret, since Borscht is serving authentic Slavic meals right here in Singapore. 
One of their specialties are Russian dumplings or Pelmeni, and there are 12 different types ranging from classics like the Paneer ($9.90) to fusion dumplings like the Siberian ($9.90).
For more filling options, try out their Kotlety ($19.90), which is a homemade chicken patty that is served with mashed potatoes and a salad. Or a bowl of Zharkoe ($18.90), a traditional pork stew with potatoes and fresh vegetables. 
DBS/POSB Cardmember deals: 1-for-1 on Chicken Kotlety or Zharkoe – valid till 31st Jul 2023.
Find out more about Borscht promos.

Address: 32 Maxwell Road, Maxwell Chambers, 01-05, Singapore 069115
Opening hours: 11.30am-10.30pm, Daily
Contact: 8875 7033 | Borscht website
---
7. Ahimsa Cafe – Ayurvedic vegan cafe
---

Image credit: @aryasplate
Eating healthy can be a costly endeavour, especially when it comes to cafes that use premium ingredients. That being said, Ahimsa Cafe is one of the few exceptions that is affordable and uses 6 different organic spices that help improve your health by boosting immunity and reducing stress. 
The menu is decked out with cute dish names like No Beef Just Love ($10.50) and Nourish Bae-rrito Bowl ($9.90). All meals are prepared using healthy cooking methods like air frying, baking and steaming, alongside herbs like turmeric and cinnamon so you know you're definitely getting the cleanse you're looking for. 
DBS/POSB Cardmember deals: 1-for-1 on Ayurvedic mains – valid till 31st Jul 2023.
Find out more about Ahimsa Cafe promos.
Address: 1 Lower Kent Ridge Road, #01-01 One@KentRidge, Singapore 119082
Opening hours: Mon-Thu 7.30am-7.30pm | Fri 7.30am-6pm (Closed on Saturdays & Sundays)
Contact: 8891 9642 | Ahimsa Cafe website
---
8. MenboLah! – Mentaiko sandos & Korean fried chicken
---

Image credit: @cravingcottage
Situated just a 3-minute walk from Bendemeer MRT is MenboLah!. The sando shop is famous for its specialty Korean-style deep fried shrimp toast or Menbosha sandos. Pick up a box of Original Menbosha ($11.90) that includes 9 bite-size pieces of fried bread with prawn fillings. 
Otherwise, try out some variations of the original, such as Garlic Butter Menbosha ($11.90) or Mentaiko Membosha ($12.90). If you're looking to try them all out, the Trio Box ($12.90) that has 3 Menbosha of each flavour is the perfect choice for you. 
DBS/POSB Cardmember deals: 1-for-1 on Trio box – valid till 8th Aug 2023.
Find out more about MenboLah! promos.
Address: 114 Lavender Street, #01-17 CT Hub 2, 338729
Opening hours: 11am-10pm, Daily
Contact: 9144 3348 | MenboLah! Instagram
---
Save when dining at restaurants with DBS/POSB deals
---
Dining out in restaurants with unique dishes is perhaps one of the top activities that many foodies indulge in during chowtime. 
And while seeking out new and interesting restaurants can lean on the expensive side, DBS/POSB Cardmembers won't have anything to fret about with a whole slew of 1-for-1 promos.
You can now enjoy up to 50% off dining deals to help keep your bank account as stuffed as your tummy will be after a uniquely delicious meal. The best part is that the promotions aren't limited to dining deals.
To help Singaporeans combat the rising cost of living, DBS has compiled over 24,000 different deals into the DBS Lobang Kit. It's essentially a one-stop portal for DBS/POSB Cardmembers to enjoy perks ranging from groceries to telco and utilities, so that daily necessities can be made more affordable. 
---
This post was brought to you by DBS.
Cover image adapted from: @themahaco, @cravingcottage, @aryasplate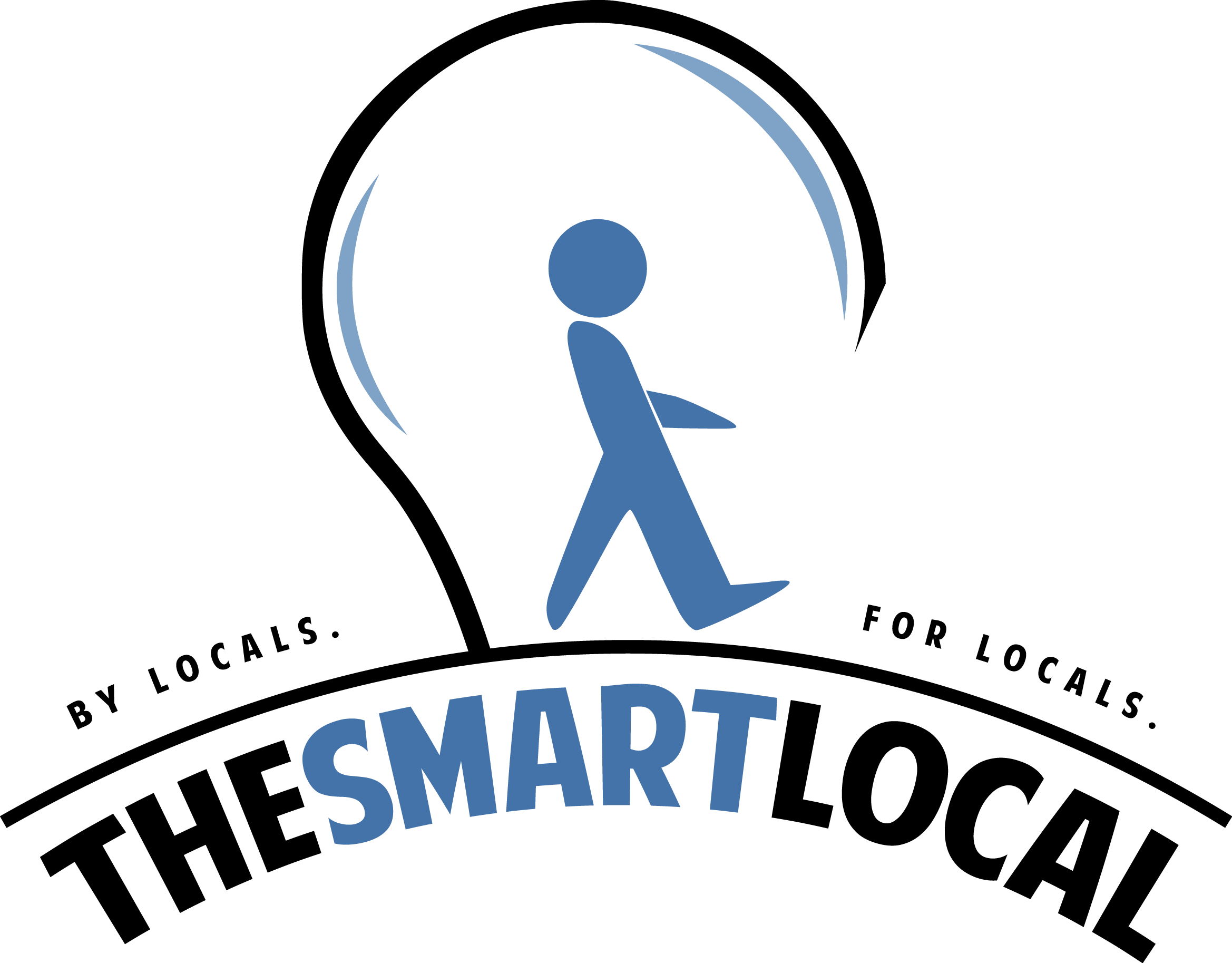 Drop us your email so you won't miss the latest news.