What to see at MUJI PARKSON LE THANH TON
---
Introducing trendy and minimalist practical lifestyle products, MUJI, one of the world's largest lifestyle store brands, recently opened its first flagship store in Vietnam in Ho Chi Minh City on 27th November 2020. 
Situated on the 1st and 2nd floor of Parkson Saigon Tourist Plaza, Le Thanh Ton Street, District 1, the store is aptly named MUJI PARKSON LE THANH TON. Spanning over 2,000 sqm, it is currently the largest MUJI store in Southeast Asia. 
Boasting over 5,000 lifestyle products ranging from furniture to household appliances to skincare items, MUJI PARKSON LE THANH TON has something for everyone. 
---
Ambience & layout
---

Image credit: MUJI
Showcasing its trademark understated design, MUJI store is decked out in wooden furnishing, exposed beams, and exposed pipes. 
The interiors are also adorned with warm and sophisticated lighting, giving the whole place a harmonious homey feel. 
View the most popular items of different product lines, from clothes to stationery, at the first floor showcase area for easy picking. If you're not in a hurry, walk up the stairs to the 2nd floor, where there's a much wider selection of items. 
What you'll find at MUJI that you don't in many other lifestyle stores are the brief yet useful instructions on the materials, functions, and usage suggestions for every product plastered on the shelves. Many of you will be surprised to find better ways to use plenty of essential household products and wardrobe items with their tips. 
From which type of socks to put on to how to gather items in a more organized manner, every shopper can get a crash course in both fashion and efficiency from MUJI.  
---
Shopping trendy clothes and shoes fit for all occasions
---

Image credit: MUJI
At MUJI, you can keep up with the latest fashion trends through the store's seasonal wear, stretchy sportswear, and comfy underwear for both adults and children.
From casual pants for guys, chic scarves for girls, to breathable blouses for both, shoppers will find comfortable and simple outfits that never go out of style. 
Waterproof blazers
What sets MUJI apart from other shop clothes is its focus on lightweight waterproof blazers and hooded jackets. These items feature waterproof fabrics that help keep rainwater, sweats, as well as cold wind, from permeating the outfits. Since Saigon's weather in the 2nd half of the year is mostly rainy, these waterproof blazers and jackets can make smart and functional daily wear, especially for motorcyclists. 
At the clothes counter, you'll also catch a huge assortment of shoes, loafers, and slippers, many of which are currently on sale.
Don't leave the counter without checking out the compact travel accessories, from backpacks to pouches to suitcases, for future journeys.
---
Minimalist furniture
---

Image credit: MUJI
At MUJI store, there's no escaping chic home furnishings and multifunctional household appliances.
If you're looking for compact sofas, coffee tables, and rugs featuring clean lines and soothing colors, MUJI has pieces to go with any color scheme.
Revamp your bedroom with comfy cotton bedding, and complementary polyester pillows and blankets that you can find in the same area.

A bed for visitors to try, including a protective lining that says "Try with your shoes on" where you can place your feet.
Don't hesitate to flop down onto any of these beds to test their comfort or durability – in fact, MUJI wants you to feel perfectly at home here by letting you keep your shoes on as you do so.
---
Finding storage methods for your home
---
If packing and organizing items is your pet peeve every time you tidy up your home, you'll find a plethora of storage methods at MUJI.
Pick from storage containers of different shapes and sizes made from polyester, rattan, and bamboo.
Not only are these products suitable for storing items because of their durable and resistant nature, but they are also flexible, multi-functional, and aesthetically pleasing.
What's more, all of the storage containers of the same size in MUJI store are designed in such a way that they can snap on to one another vertically to help conserve space.
For example, instead of spreading your shoes or makeup boxes horizontally, you can place these boxes upon one another in your cabinet, gathering them neatly.

Containers for necklaces and long earrings
---
Time-saving household items
---
Featuring an array of stylish household items and electronic appliances, MUJI is every house-proud person's paradise.
From onion choppers to seasoning sets, MUJI has durable cooking utensils and cutlery that make your kitchen look professional and your everyday cooking more enjoyable. 
You'll also find a broad range of kitchenware such as wire baskets to carry food ingredients, big clips to hold towels or recipes, as well as porcelain and wood tableware of similar shapes and sizes for streamlined storage. 
If you're one of the few people who enjoy daily cleaning tasks, you'll love the giant selection of cleaning equipment such as vacuums, dustpans, and laundry accessories on MUJI's racks.
Not only are these items space-saving thanks to their clean lines and upright designs, but their light colors also give them a homey and sophisticated touch.  
Aroma diffusers
To add a fragrant touch to your home and ventilate your space, don't forget to check out the portable and energy-saving aroma diffusers and circulator fans. 
Designed with low electricity usage, these circulator fans can produce large and pleasant airflow without generating noise. For Saigon residents who don't want to overspend on electricity bills without skimping on comfort amid the city's hot and humid weather, these circulator fans are a must-have when sticking at home for hours. 
---
Enhancing your work & study corner with MUJI's stationery
---
Offering notebooks, pens, calculators, and file holders of all sizes, textures, and colors, MUJI seems to have figured all of a student's or office worker's stationery needs out. From ballpoint pens to fountain pens to gel pens, MUJI will leave you spoiled for choice.
As if having a notebook to write on is not enough, MUJI even lets you choose from unbleached and semi-bleached paper.
---
Testing different skincare products
---
Over at the makeup and skincare section, you'll find made-in-Japan anti-aging essence toners (VND349,000,~USD15.16/bottle). Made of natural plant extracts and free of fragrances and mineral oil, these essence toners are said to smoothen skin if used daily.
With that being said, you should consult your dermatologist before use if you have sensitive or acne-prone skin. 
Meanwhile, you'll also find many other accessories such as makeup removal items, makeup brush sets, and travel-sized containers. 
---
Made-in-Japan seasoning & snacks at the food counter
---
At the food & beverage counter, you'll discover food ingredients made in both Japan and Vietnam, from chilli sauce to wheat noodles. 
Wheat noodles
Various Japanese snacks such as marshmallows and butter cookies, from VND29,000 (~USD1.26) per pack, are also available on the shelves.
Those who don't have much time to cook will be delighted to see a good assortment of pre-packed soup and pasta, which will take only several minutes to heat up before serving.  
Pre-packed soup, pasta, and pizza
You'll also find a variety of crafts made by Vietnamese artisans from ethnic minority communities. 
---
Unwinding and charging your devices at the cafe
---

Image credit: MUJI
After some shopping, you can head to MUJI's cafe to recharge with a variety of cakes and beverages, ranging from coffee (VND39,000, ~USD1.69) to cold-brew juice (VND29,000, ~USD1.26). 
MUJI's cafe boasts a large dining space and ample seating in cool comfort, where you can nurse a tasty green tea latte and savor freshly baked bread. 
All of the tables here are decked out with power outlets, allowing you to charge your phones or laptops. You can also access Wi-Fi for free at the cafe counter to surf the internet or do your work. 
---
An embroidery service for customized mementos
---

Image credit: MUJI
If you're looking for unique mementos for both keeping and gifting, head straight to the embroidery service counter. From only VND65,000 (~USD2.82), you can get your own embroidered craftwork showcasing textures and designs of your preference. 
To begin with, buy any MUJI item on which you want to add embroidery, such as a tote bag, a shirt, or even a pair of shoes. After that, you can choose from over 300 sample designs, from cute animal illustrations to road traffic signs to lettering. 
Come back after 3 days since ordering to collect your customized crafts. 
---
Seek furnishing tips from the MUJI Interior Design Advisory Service
---
If a tour around the largest MUJI store in Southeast Asia still leaves you confused on how to make the most of your living space, head straight to the MUJI Interior Advisory Service counter for tips on how to bring MUJI style to your actual space. 
Well-versed in interior design, the professional consultants at MUJI Interior Advisory Service are more than willing to offer you advice on how to make your home or office space more inviting and space-efficient. 
---
Download the MUJI passport for more shopping benefits
---

A 10% discount shown on MUJI passport app
Image credit: MUJI

If you find MUJI PARKSON LE THANH TON the kind of place where you can shop until you drop in the foreseeable future, get more out of your trip there by downloading the MUJI passport app. 

MUJI Miles earned and accrued on MUJI passport app
Image credit: MUJI
Earn and accrue MUJI Miles with the app through in-store purchases, and convert them into MUJI shopping points to get rewarded in the form of discounts on future purchases. 
---
Things to do at MUJI PARKSON LE THANH TON
---
Ever since its opening, MUJI PARKSON LE THANH TON has attracted locals with its well-designed and affordable skincare products, clothing, household appliances, and furniture. 
Whatever it is that you're looking for, you'll discover at MUJI PARKSON LE THANH TON a treasure trove of practical and stylish items to help you spice up your wardrobe and jazz up your home.
Address: Level 1 & 2, Parkson Saigon Tourist Plaza, Le Thanh Ton Street, District 1, Ho Chi Minh City
Opening hours: 9.30AM-10PM, Daily
Also check out:
---
Cover image adapted from: The Smart Local Vietnam and MUJI 
Enjoying The Smart Local Vietnam? Follow us on Facebook, Instagram, Telegram, and LinkedIn for more stories like this.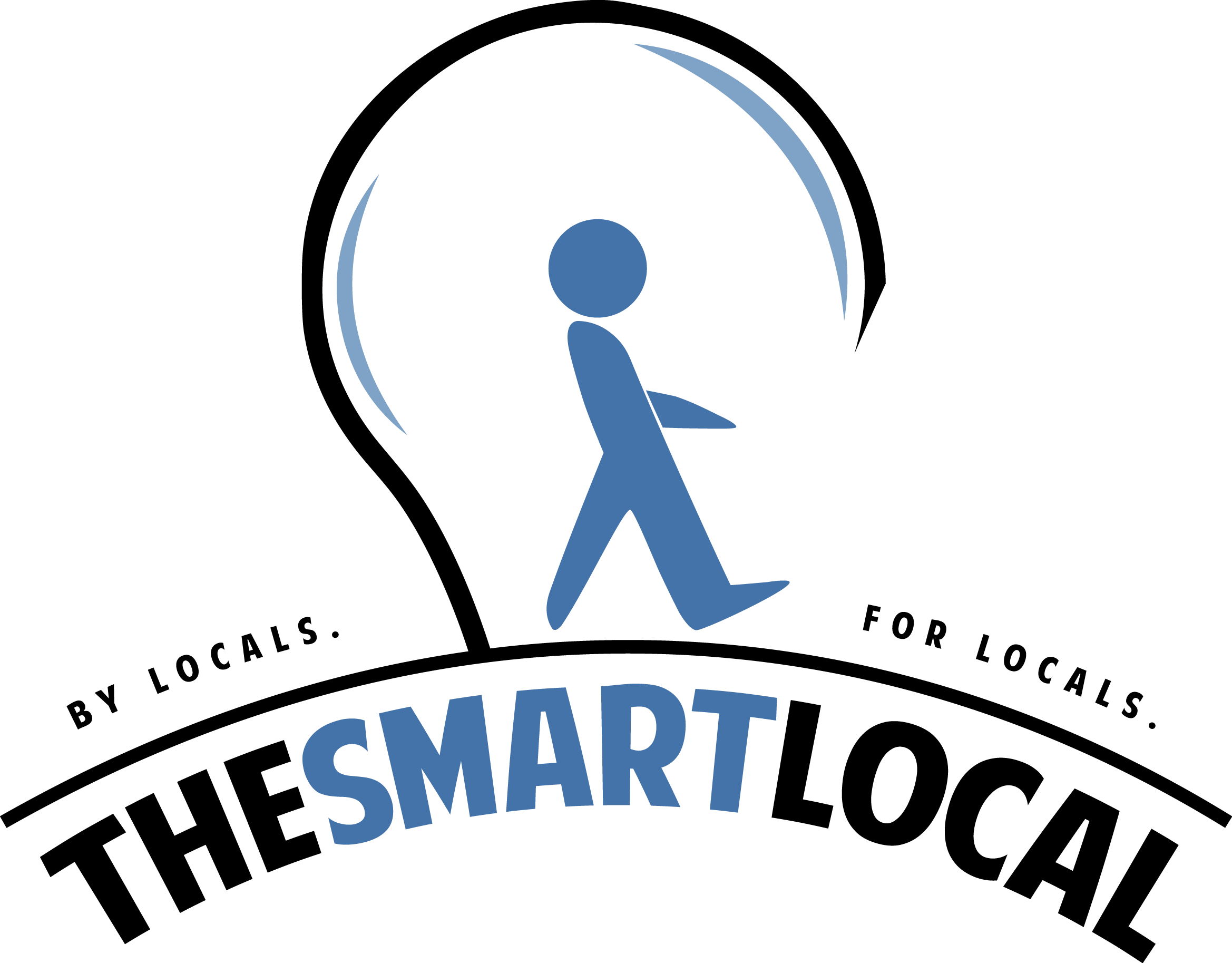 Drop us your email so you won't miss the latest news.