Top gaming mice worth buying in Vietnam
---
Building a gaming PC is but the first step toward immersing in the latest triple-A games or engaging in intense multiplayer matches. Having good gear, namely, a high-quality keyboard and mouse, also go a long way in enhancing the experience. After all, they are the means through which we engage with the virtual world.
So if you're new to the field and want some recommendations on what gear to buy, here are our picks for the 8 best gaming mice available in Vietnam right now.
Disclaimer: As this is not a detailed review, we won't be going too much into each mouse's specs, such as their sensor type or DPI rating. But for those who don't know, DPI (dot per inch) is the rate at which your physical mouse movements transfer to your on-screen cursor. A high DPI rating means that the slightest of hand movement will result in your cursor traveling a large distance – something that different players will have varying preferences about.
---
1. Logitech G502 – all-round great option with plenty of customizable buttons
---

Image credit: @bloooski
If you are not into specific customizations to squeeze out every bang for your buck, and just want a stable-performing mouse that'll last after years of intensive use, then I can sum up this entire article for you in one word: Logitech. Anything from the brand is not going to disappoint.
That's said, let's kick things off with what I consider the best of the bunch – the Logitech G502.
This bad boy has a top-quality build that offers a sturdy feel and a comfortable thumb rest. It's also one of the very few mice in the market that comes with 5 external weights of 3.6g each. 
Yes, the trend for mice these days is to be light, but for those who want extra stability, the option is there. You can add these to a chamber at the bottom to customize how heavy you want it to be. By itself, the mouse is already quite heavy, weighing at 120g, which is to be expected given its larger size.

Image credit: @kkum_it
Performance-wise, there are a whopping 11 buttons that all feel satisfying to click, including what I consider the best feature a mouse could offer: two extra buttons on the size of the left click, easily accessible with your index finger.
All the buttons are fully customizable with the accompanying software, so you can freely assign any function you want to these. Back and forward pages for web-browsing, volume up-down for music lovers, cycle through weapons and items in a game – you name it, the possibilities are just endless. Seriously, it baffles me that other mouse manufacturers don't copy this feature more.
All in all, if you want something versatile and reliable, you can't really go wrong with the Logitech G502. A wired version currently goes for VND1,500,000 (~USD66.03), while a wireless version can go as high as VND3,000,000 (~USD132.06).
---
2. Logitech G903 – affordable wireless mouse that's fully ambidextrous
---

Image credit: @manbaneao5
Many gamers are switching to wireless gaming mice these days as they allow for a greater range of movement. However, they can easily cost VND3,000,000-VND4,000,000 (~USD132.06-USD176.08) each, and the hefty price tags make them inaccessible for some.
If you're in that situation, consider the more reasonably priced Logitech G903 at VND2,400,000 (~USD105.43). Some people might be reluctant to use a wireless mouse for fear it'll take longer to recognize your input, but the issue is non-existent with the Logitech G903 with its 1-millisecond response rate.

Image credit: @coxoru
In terms of aesthetics, the mouse gets style points with its phenomenal appearance featuring smooth curves and a nice cut in the middle just where the body connects to the left and right-click buttons.
The design isn't just for show either. Logitech G903 is touted as a full ambidextrous mouse with its perfectly symmetrical shape. It isn't the only symmetrical mouse on the market, of course, but the side buttons – which by default are on the left side of the mouse for right-handers to press with their thumbs – can be detached and installed on the right side of the mouse for the left thumb instead.

Left-handed players can finally use their dominant hand for mouse controls, which, of course, means more precise movements.
---
3. Logitech G102 – one of the best budget gaming mice
---

Image credit: @_i_am_shad0w
I do realize that not everyone can spend millions of VND on a gaming mouse, and if you're on a tight budget, you'd be hard-pressed to find anything better than the Logitech 102 at the price range of VND400,000-VND500,000 (~USD17.50-USD26.26).
Of course, given the price, you can't really expect any fancy features. The simple design seemingly emphasizes that fact: it's all about performance. And boy, does it deliver. Rest assured that the mouse won't get accidental double clicks even after years of use, or give off that annoying rattling feeling as if something had come off inside the case.
The Logitech G102 is compatible with Logitech's customization software as well, allowing you to set its DPI to anywhere between 200 to 8000, which is way beyond what an average player needs. Personally, I've never seen anyone go over 4000DPI.
The mouse has its onboard memory to save your settings as well, so once you've customized your numbers to your liking, you can plug it into any device and it will function the same even without the software.
---
4. Razor Viper Ultimate – lightweight wireless mouse with long battery life
---

Image credit: @thatsnottoobad
As amazing as Logitech mice's build qualities are, their generally bulkier size and heavier weight do create barriers for some users.
In comes the Razor Viper Ultimate (VND3,500,000, ~USD154.04). Weighing at only 73g, it was the lightest wireless gaming mouse available at the time of its release in 2019. Its medium size means everyone can hold it comfortably, especially with textured pads on the sizes that help improve grip.
There's nothing I can complain about in terms of performance either. As with any quality wireless mouse, no input delay is pretty much a given. The buttons have a satisfying tactile bump to them, the sensor is precise, and the mouse is also ambidextrous with size buttons on both the left and right flanks to cater to left- and right-handers alike.

Image credit: @yonghyun.k
A single charge can power the Razor Viper for a whopping 70 hours if you play without RGB lighting on, or 30-40 hours otherwise. In either case, it means as long as you remember to put it on the charging dock when not it's not in use, you have nothing to worry about.
Speaking of the charging dock, it is a nice ornament to your working desk in its own right with RGB lighting at its base, which also serves to indicate your mouse's charge level when plugged in: red for low battery, yellow for medium, and green for fully charged.
---
5. Razer Basilisk V3 – improves upon Logitech G502's design
---

Image credit: @princecomputers
At first glance, the Razer Basilisk V3 (~1,900,000, ~USD83.64) looks practically identical to the Logitech G502. And yes, I – just like a large number of gaming mouse enthusiasts – was reluctant to give it a chance at first, thinking it'd just be a rip-off of my favorite mouse. I am glad to have been proven wrong.
The similar design only means it's tried-and-true and instantly feels familiar. Yet at the same time, a hand that spent 2 years holding the G502 such as mine could instantly tell some key differences – and good ones at that.
First off, the Basilisk is a tad bit smaller than the G502 and therefore lighter, weighing at around 107g. The difference is only 10%, but for me, it's liberating in ways I can hardly put into words. There are some extra curves at just the right places for your fingers to feel more at home, and while the sides are still textured for an enhanced grip, they feel less rough.

The Razer Basilisk Ultimate, which is a wireless version
Image credit: @mwmoth
The left and right clicks seem to have a bit more travel distance and a stronger, more satisfying tactile feedback. The scroll wheel replaced the more metallic feel with a soft, rubbery one. Meanwhile, the side buttons are more well-positioned and easier to access, at least for me.
My only complaint with the Basilisk is that it got rid of the extra buttons next to the left click. If it hadn't, it would have hands down been my top pick for the best gaming mouse, but of course, that's just my personal experience. It would be a reliable companion for someone just venturing into the world of gaming mice.  
The mouse also has a wireless version called the Razer Basilisk Ultimate if you want to have that option. Be warned that it costs a whopping VND4,000,000 (~USD176.08), though.
---
6. Razer Naga Trinity – ideal for MOBA and MMORPGs
---

Image credit: @stoicrng
Fans of massively multiplayer online games (MMORPGs) such as World of Warcraft or Final Fantasy XIV probably know too well the struggle of having too many spells on your character but not enough buttons to assign them to. The Razer Naga Trinity (VND2,400,000, ~USD105.43) is made specifically to deal with this problem.
It comes with 3 options for its side plate, which you can swap out anytime you want: a standard 2-button layout, a wheel of 7 buttons, and a panel of 12 buttons. They have tactile feedback when pressed so you don't have to worry about misclicks, and all are of course fully customizable via Razer's supporting software.

Swap between different side button layouts to suit your needs
Image credit: @eliteriptide
Granted, the rather niche design does take a bit of getting used to, but once you do, you'll find it a godsend for any MMORPG or multiplayer online battle arena (MOBA) out there. Assign them to spells and in-game commands as you see fit to have access to your entire arsenal literally at your fingertips.
---
7. SteelSeries Rival 600 – customizable gravity center
---

Image credit: @allangg99
Next to Logitech and Razer products, the SteelSeries Rival 600 (VND1,800,000, ~USD79.22) is another big name that has held a comfortable spot in many people's top gaming mice list for 3 years since its 2018 release. It ticks all the right boxes for a gaming mouse: accuracy, consistency, and comfort.
The fantastic design features an ergonomic right-hand-oriented shape with good curves that just feel right to rest your fingers on. Two RGB strips on either side of the RGB Steelseries logo at the mouse's back add to the aesthetic.

Image credit: @igamerworld
And just like the Logitech G502, the SteelSeries Rival 600 comes with 8 detachable weights, allowing you to add up to 32g to its weight. However, I'd say that unless you're used to heavier mice, the base weight of 96g is already agreeable for most users.
Interestingly enough, the weights can be attached to chambers on both sides of the mouse, behind removable plates. This means you can even adjust the center of gravity to cater to your gaming needs. It's admittedly more of a niche feature, but if you have a tendency to flick your mouse in a certain direction during fast movements, mayhaps some extra weight can help counter that.
---
8. Glorious Model O and Model D – honeycomb-shaped design for minimized weight
---

Image credit: @leops0902
Going the other direction from the whole "adding weight to your mouse" idea, the symmetric Glorious Model O and its right-hand-oriented cousin Glorious Model D (VND1,300,000, ~USD57.21) is about as light as it gets for gamers who favor those slick wrist flick sniping movements.
The honeycomb-like covers on both these gaming mice allow them to cut down on a lot of the weight without compromising build quality and grip. Besides, I'm pretty sure this is an unintended side effect, but the many openings on the mice's cases create better airflow and friction on your palm, making it better for people with sweaty hands.
And if the Model O and Model D's 68g of weight is still not light enough for you, there are also the Glorious Model O Minus and Model D Minus, which are slightly smaller and lighter, but are otherwise identical in terms of designs and performances.
---
Best gaming mice to buy in Vietnam right now
---
It's true that good gear doesn't necessarily make a good gamer, but it sure does help a lot. In a tense first-person shooter or MOBA match where you find yourself at a disadvantage, such as having to face multiple opponents by yourself, you are going to need all the advantages you can muster. Rest assured that any of these 8 gaming mice will not fail you in those situations.
So, pick one that feels right to your hand, and you'll notice a significant performance boost.
For more stories, check out:
---
Cover image adapted from @bloooski, @mwmoth, and @yonghyun.k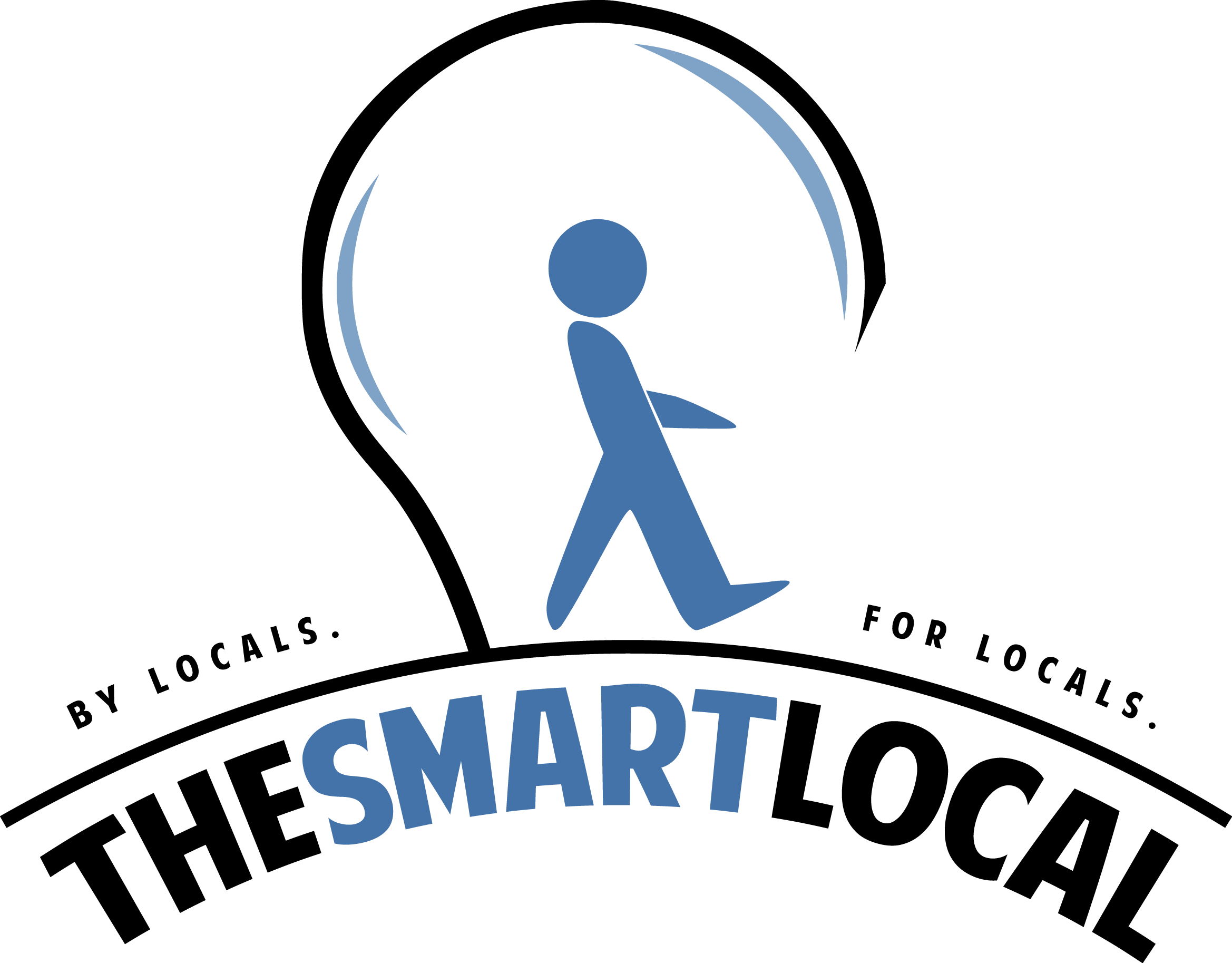 Drop us your email so you won't miss the latest news.