Capella Hanoi Hotel debuts in the heart of Hanoi's arts district
---
Penthouse, a K-drama that tells the stories of a group of Korean elites, has been all the rage with Vietnamese TV buffs for the past few months. While the actors' dazzling clothes that vary every episode are enough to glue us to our seats, the luxury of their residence, Hera Palace, has also intrigued viewers. 
If you're in love with the sweeping extravagance of Hera Palace and dreaming of stepping into a real one, look no further than Capella Hanoi Hotel. Aside from the striking interior designs and furniture that look straight out of a French period drama, this newly opened hotel also has a winged lady statue on its roof that reminds us of the iconic structure in Hera Palace. Here's a quick look at what a night's stay will entail, if you can afford it, of course.
---
5-minute walk from Hanoi Opera House in a historic building
---

Image credit: Capella Hanoi Hotel
Situated in the historic neighbourhood of Hoan Kiem, Capella Hanoi Hotel is a stone's throw away from the iconic Opera House, Hoan Kiem Lake, and other tourist attractions.

Image adapted from: Bensley
Capella Hanoi Hotel is built in the 19th-century Art Nouveau style, featuring a symmetrical shape, ornamental facades with geometric lines, and bulging iron-wrought balconies. 

Image adapted from: Capella Hanoi Hotel
A golden statue of a winged woman wearing a Vietnamese cone hat on the roof of the place gives the place a timeless and artistic touch. 

Hera Palace in the K-drama Penthouse
Image adapted from: The KDaily
This statue might remind you of the one perching on top of Hera Palace in the latest K-drama hit Penthouse. 

Image adapted from: Bensley
The building is painted white for a classic look, highlighted with yellow balconies and awnings.
---
Marble bathrooms & tastefully designed suites
---

The Premier Room
Image credit: Capella Hanoi Hotel
Capella Hanoi Hotel boasts 47 rooms and suites categorized into 8 types, including the Premier Room, Junior Suite, Premier Suite, Deluxe Suite, Capella Suites, Terrace Opera Suite, Classic Opera Suite, and Royal Opera Suite. 

Deluxe Suite
Image credit: Latte Luxury News
All are decked out with balconies that overlook the streets, sophisticated marble bathrooms, and stylish furniture alongside beautiful artifacts and murals decorating the walls. 

Marble bathroom
Image credit: Latte Luxury News
The smallest room, Premier Room Queen, is from 35 sqm to 41 sqm, while the largest one, Royal Opera Suite, boasts a size of 123 sqm with enough room for 6 people.

The Royal Opera Suite with 2 bedrooms
Image credit: Capella Hanoi Hotel
The smallest room is priced from VND6,110,000 (~USD265.88), while the largest room runs you a cool VND101,050,000 (~USD4,396.47) per night.

---
Penthouse fans can spot the similarities
---
Looking at the luxurious rooms, we can spot several similarities between the decor of Capella Hanoi and the fictional Hera Palace.

The gold-dipped globe lamp and platform beds in Cheon Seo-jin's bedroom are both hallmarks of mid-century modern decor.
Image credit: Creativetrip
Boasting upholstered platform beds, spacious windows, hanging pendants, and crystal chandeliers that set the glamorous tone, both Capella and Hera Palace scream mid-century modern decór. 
---
1920s-style jazz bar & lounge with cocktails
---

Image credit: Capella Hanoi Hotel
You can check out plenty of restaurants and eateries nearby, or dine at the Backstage restaurant downstairs, where you'll find lavish decor and plush furnishings alongside a good selection of northern Vietnamese cuisine. 

Image credit: Capella Hanoi Hotel
Jazz your evening up at Diva's Lounge, an in-house bar decorated in an homage to 1920's hedonistic Jazz Age style via dramatic swaths of velvet curtains. 

Image credit: Capella Hanoi Hotel
This is where you can clink glasses of superior wine, savour gourmet pastries, and treat yourself to a good range of cocktails – just like Jay Gatsby. The bar has a terrace with 4 tables facing Ly Thai To Street, where you can kick back and enjoy your drink over the stunning views of the city. 

Cheon Seo-jin's living room in the K-drama Penthouse
Image credit: Creativetrip
If you think you've seen these two venues somewhere, you must have watched the episodes that showed Cheon Seo-jin's living room in Hera Palace. Her living room, Backstage, and Diva's Lounge are all steeped in black and red, which represent authority and wealth. 
Since opera is the theme of Capella Hanoi Hotel, its bar and the restaurant are all adorned with portraits of famous opera artists. Had Cheon Seo-jin been a real-life opera singer, another portrait of her would have been placed here aside from the one in her own apartment.   

Image adapted from: Bensley
Tired guests can switch off and enjoy a relaxing time at Auriga Spa, a well-decorated spa equipped with saunas, steam baths, and couples' treatment rooms. 
The place also has a fitness centre and an indoor swimming pool where guests can burn calories and cool off.
---
 A masterpiece designed by award-winning architect Bill Bensley
---

Image credit: InterContinental Danang Sun Peninsula Resort
If you're wondering who the brains behind the hotel's aesthetic is, Bill Bensley is the name to remember. He's a celebrated global architect who designed the highly acclaimed Capella Ubud Hotel in Bali and Shinta Mani Resort in Cambodia.
Closer to home, he also designed InterContinental Danang Sun Peninsula Resort and several other top-rated resorts in Vietnam.
---
Capella Hanoi Hotel is Hera Palace IRL sans the drama
---
Situated in the beating heart of Hanoi, Capella Hanoi Hotel is a stone's throw away from Hoan Kiem District's iconic attractions such as the Opera House, Trang Tien Plaza, the Book Street, and Hoan Kiem Lake. Plus, Capella Hanoi Hotel has all the luxurious amenities you can expect from a 5-star accommodation, from the opulent appearance to the ornate furnishings. 
The rates at Capella Hanoi Hotel are on the pricier side, but for that, you'll get to stay in one of the capital city's most desirable locations and enjoy splendid views of Hanoi's city center at night. Cheon Seo-jin wouldn't say no to a night of pure, decadent self-pampering now, would she?
Address: 11 Le Phung Kieu, Hoan Kiem District, Hanoi
Telephone: 24 3987 8888
Prices: From ~USD266-USD4,396 a night

Also check out:
---
Cover image adapted from: Capella Hanoi Hotel
Enjoying The Smart Local Vietnam? Follow us on Facebook, Instagram, Telegram, and LinkedIn for more stories like this. If you have a story to share, email us at pressvn@thesmartlocal.com.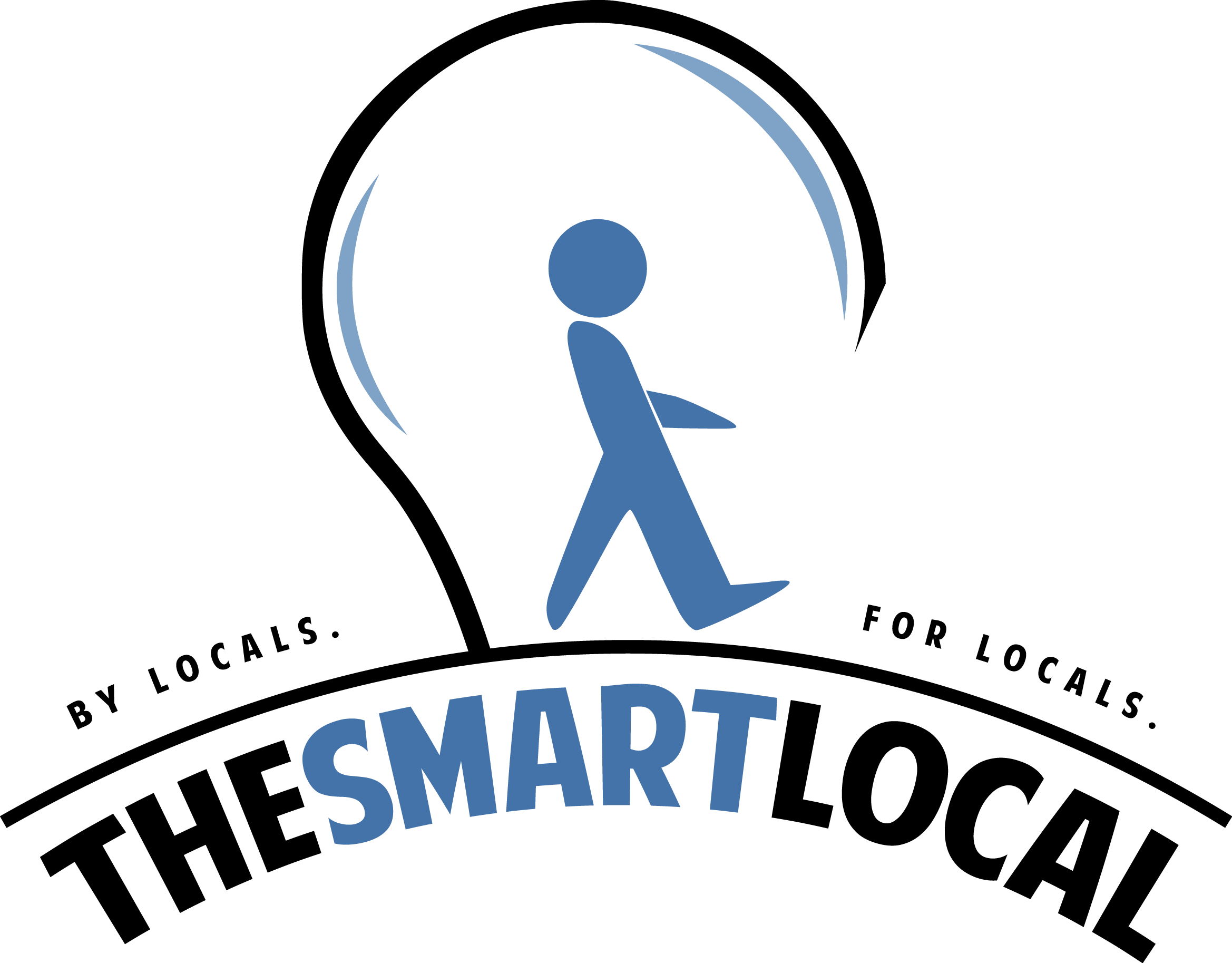 Drop us your email so you won't miss the latest news.