Thick toasty goodness
Freshly toasted bread is my kryptonite. There's just something insanely satisfying about sinking your teeth into a thick fluffy square of golden toast. Slathered in maple syrup, paired with a generous slab of butter, or even eaten plain, thick toast has captured the hearts of Singaporeans islandwide.
Here we bring to you 10 places to satisfy your thick toast cravings – especially for those days when you need an extra carbo oomph, and Gardenia bread just doesn't cut it.
1. Dazzling Café
Source
Alright, let's start with the cliche and get it out of the way. Dazzling Café, the brand behind the popular Shibuya Toast that made waves in Taiwan, officially landed on our shores in 2015. *Cue celebration music*
Known for their extravagant and ridiculously insta-worthy thick toasts, Dazzling Cafe is the number one spot to visit when embarking on your journey toward finding your inner toast-master. Prices may be a tad steep, but it's a feast for your eyes and perfect for days where you want to treat yourself to dessert that looks fit for royalty.
Address: 15 Stamford Road, #01-85, Capitol Piazza, Singapore 178906
Tel:+65 6384 3310
Opening Hours: Sun – Thurs 12pm – 10pm, Fri – Sat 12pm – 10.30pm
2. Meet & Melt
Source
It delights me to no end to find hidden cafes in the heartlands. Not only because it makes me feel like Dora The Explorer, but because they usually serve food that my malnourished pockets can afford.
Nestled in Tampines, Meet & Melt specialises in lovely creations such as the Ferrero Rocher Toast ($12.90) which features warm buttery thick toast served with a generous scoop of ice cream.
The cafe even offers over-the-top milkshakes piled high with sweet treats! So if you'd like an all-round dessert experience, this cafe is a worthy contender for your money and your heart.
Address: Block 915 Tampines Street 91 #01-49 Singapore 520915
Tel:+65 91858173
Opening Hours: Tues – Fri 3:00 pm – 11:00 pm, Sat – Sun 2:00 pm – 11:00 pm | Closed Mon
3. Watanabe Coffee Wa-Cafe
Source
Trust the Japanese not to disappoint in the taste department. The Japanese Matcha & Ogura Honey Toast ($16.80) is a unique creation of Wa Cafe, and an absolute stunner.
Imagine a toast so delightfully crisp on the outside, yet magically pillowy soft on the inside, paired with scoops of matcha and vanilla ice cream, and a generous serve of sticky azuki beans – this dish is a foolproof combination, and a force to be reckoned with.
The only downside is that some say the toast gets a tad dry after a while, so make sure to spread out your ice cream rations to avoid feeling like a parched peanut halfway through the dish.
Address: 350 Orchard Road, Isetan Scotts Level 1, Shaw House, Singapore 238868
Tel:+65 6444 7646
Opening Hours:Sun – Thurs 11:00 am – 10:00 pm, Fri – Sat 11:00 am – 11:00 pm
4. One Man Coffee
Source
Though they specialise in espresso, One Man Coffee also has a hidden star in their Salted Caramel Banana French Toast ($10). While it may pale in terms of looks, don't discount this salty-sweet concoction immediately because this baby will blow your mind.
Impossibly soft and fluffy brioche bread, sweet caramelized bananas, and beautiful strokes of French cream and salted caramel. Oh, it's practically a dream come through.
Address: 215R Upper Thomson Road, Singapore 574349
Tel: +65 9658 1685
Opening Hours: Daily 9am – 5pm
5. Tuk Tuk Cha
Source
All ingredients from Tuk Tuk Cha are sourced directly from the Land of Smiles, and eating their toast will likewise put a smile on your face. Serving thick toasts that boast an addictive crust which gives way to soft buttery insides when cut into, this place is home to one of the best thick toasts in town.
There are even some who claim their Shibuya Toast is comparable to that of the highly raved Thai dessert cafe, After You – which trust me, is pretty dang good.
If you are a fan of coconuts, opt for their Aloha Coconut ($10.80) Shibuya Toast that has copious amounts of coconut flesh paired with a refreshing scoop of ice cream. Surprisingly, toast and coconuts go well together. Who would have thought!
Ps. Pair your block of doughy goodness with a cup of Tuk Tuk Cha's authentic Thai Milk Tea for a meal that is simple but soooooo gooooood.
Address: 3 Temasek Boulevard, #02-605A Suntec City Tower 3, Singapore 038983
Opening Hours: Daily 10am – 9pm
6. Tom N Toms Coffee
Source
Behold, the Honey Butter Thick Toast ($5.80) from Korean cafe chain Tom N Toms. It may not look completely appetizing, but don't judge it till you try it.
Underneath that huge mound of cream lies a honey toast that can sweeten even the most sullen personality. And don't scrape off all the cream either, it goes together with the toast and gorgeous drizzle of syrup to create an euphoria-inducing combination.
Address: 12 Gopeng Street #01-12 ICON Village, Singapore 078877
Tel: +65 6225 6313
Opening Hours: Mon-Thurs: 8am – 11pm, Fri-Sun: Closed
7. Dessert Project
Source
What sets Dessert Project apart from other toast contenders is the use of handcrafted ice cream to top its 3 inch thick beauties.The insides of the toast are slathered in glorious melted butter that peeks out when you sink your knife into it. When eaten with the cafe's superior cold creamy goodness, each mouthful gives way to a fantastic taste explosion.
Other than their toast, Dessert Project has other interesting offerings such as ice cream in flavours like Melon with Parma Ham, and even the childhood favorite – White Rabbit Candy.
So grab some friends to share their generous serving of toast and ice cream, the more the merrier!
Address: 22 Havelock Road #01-673, Singapore 160022
Opening Hours: Mon-Thurs 12:00 pm – 9:30 pm | Fri-Sat 12:00 pm – 11:00 pm | Sun 12:00 pm – 9:30 pm
8. The Missing Pan
Source
The Missing Pan's Beef French Toast Salpicon ($21) is a curious mix of sweet and savoury that goes surprisingly well. Topped with loads of sweet fresh fruit and a chicken skewer, the thick french toast also hides a savoury core made up of a tender beef chuck and mushroom stew.
Drizzle the strawberry-smoked maple syrup generously over the toast to get a wonderful collision of flavours that will leave you wanting more. Consider this if you are looking for somewhere to satisfy your dessert cravings, without busting your budget for a proper main meal!
Address: 619D Bukit Timah Road Singapore 269724
Tel:+65 64664377
Opening Hours: Tue-Sat 9:00 am – 10:00 pm | Sun 9:00 am – 7:00 pm | Closed on Mondays
9. Stateland Cafe
Source
Most people know Stateland Cafe for their to-die-for waffles, but the cafe also serves thick toasts that will give you a run for your money.
One particular highly-raved-about item is the Charcoal Thick Toast ($14.90) which is drizzled with toasted liquid marshmallows, nutty pistachios, salted caramel sauce, and finally topped with a refreshing scoop of coconut ice cream. The cafe even bakes their own bread to ensure maximum freshness and quality! Thinking about it makes me drool.
Address: 30 Bali Lane, Singapore 189866
Tel: +65 9296 4997
Opening Hours: Daily 12:00 pm – 10:00 pm
10. The Little Diner
Source
If you're a fan of stuffed french toasts, this is a version you HAVE to try. The Little Diner's Stuffed Super Cereal-Crusted French Toast ($16.50) is a thick brioche toast filled with swoon-worthy Nutella, topped with golden fried bananas, and lastly drizzled with chocolate sauce. And lemme just say, chocolate and bananas are practically a match made in heaven.
Note that this dish is only served during weekend brunches, so drag yourself out of bed during the weekends to enjoy this plate of goodness!
Address:789 Bukit Timah Road, Singapore 269763
Tel:+65 6466 4088
Opening Hours: Tues – Fri 11.30 am – 2:30 pm, 6:00 pm – 9:30 pm | Sat – Sun 11:00 am – 3:00 pm, 6:00 pm – 10:00 pm
It's so fluffy, I'm gonna die!
Now that you have a handy list of places selling gorgeous thick toasts, feel free to go forth and fulfill all your toasty fantasies. Armed with an empty stomach and some cash, you're now ready to conquer the world – one thick toast at a time.
If you have more recommendations on toasts that are worth every single penny or calorie, do let us know in the comments below!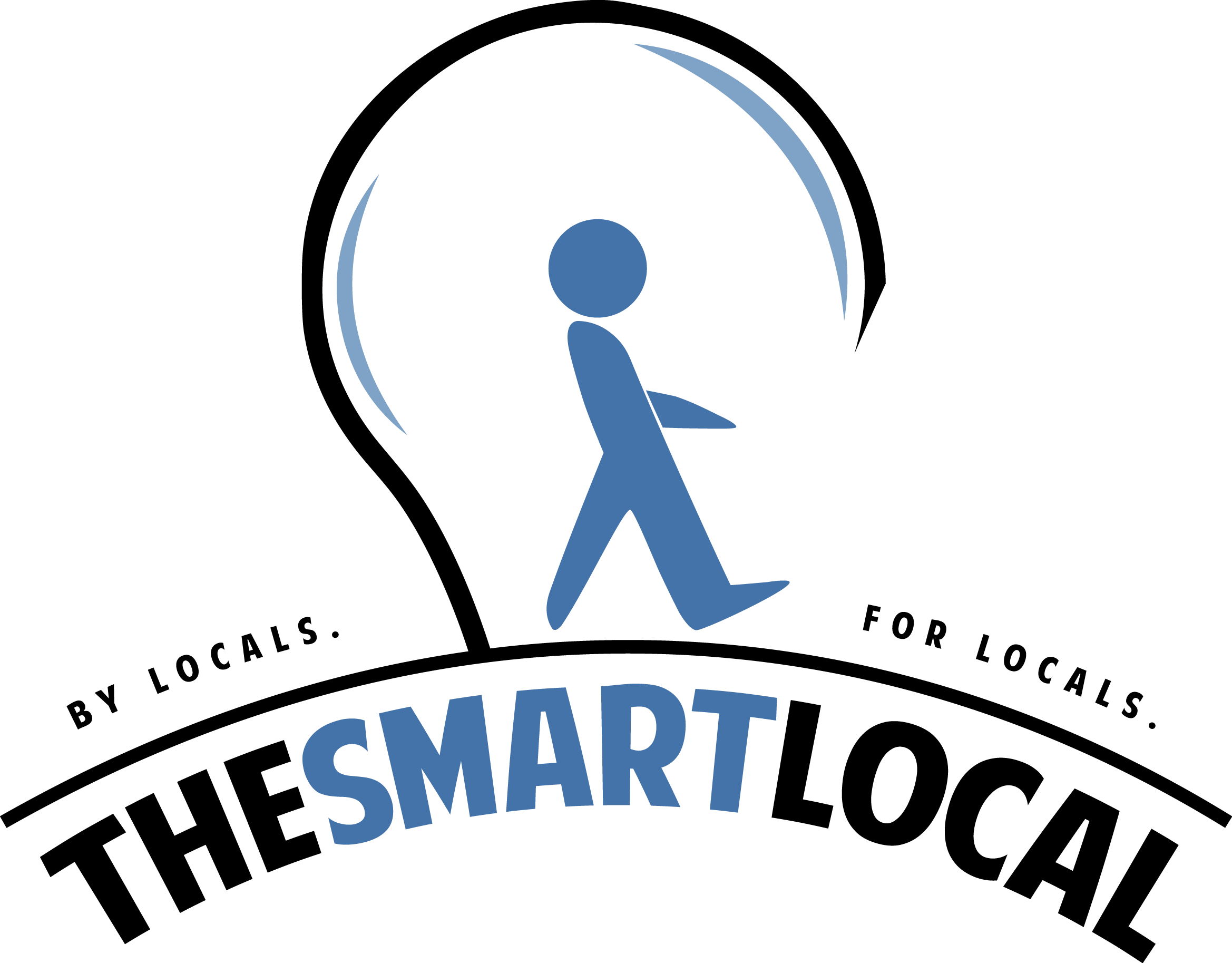 Drop us your email so you won't miss the latest news.