SkillsFuture Festival 2022
---
We're all familiar with the need to upskill ourselves to maintain future readiness in our careers. We've probably already attended mandated training workshops provided by our companies, or spent our SkillsFuture credit on workshops and classes in a bid to upgrade ourselves.
But if you're wondering what else you can do to prep yourself for career progression, here's where the SkillsFuture Festival comes in. Back in physical form after 2 years of mostly virtual sessions, the festival will now have in-person workshops, consultations, and networking sessions. Happening from 5th July – 14th August 2022, here's what you can look forward to:
---
Try out new skills with workshops
---
When it comes to purchasing new shoes or clothes, multiple try-ons are necessary to make sure they fit. It's the same with picking up new skills too. Before committing to learning something new, get your hands dirty at various workshops during the SkillsFuture Festival.
For fresh grads, head down to World X on 16th July at the Lifelong Learning Institute. If you've wondered what it's like to work in healthcare or dreamt about changing the world through conservation efforts, now's your chance to connect with professionals and gain more insights into these jobs.
Volunteers like a cybersecurity engineer and flavourist have put together Skills Taster sessions, where participants get to try out part of the day-to-day operations of such jobs. There's also a networking session with these professionals, where you'll get your burning questions answered as well.
It's not just fresh grads who'll get a chance to experiment with new skills. If you like tinkering with your hands, participate in SkillsFuture Festival X Smart Nation Roadshow, which is running from 12th-14th August.
Individuals looking to break into more technical roles can try out such activities at the Excite Zone. The interactive exhibit has a touch-feel-play element to them, so you'll get hands-on experience of similar skills. Some of the activities you can look forward to include interacting with a smart home display, and even an adorable AI robot named Pepper.

Image credit: @cgower
Similar experiential workshops can be found at SkillsFuture Festival CodeFuture held from 29th-31st July for those looking to break into the digital economy. You'll get to try your hand at augmented reality, and even learn about programming with workshops held here.
This includes Swift workshops, a programming language for Apple app. If you've wanted to build your own app, but don't know where to start, there's an Intro to Swift coding, as well as an Augmented Reality with Swift workshops to participate in.
World X
Date: 16th July 2022
Time: 10am-4pm
Location: 11 Eunos Road 8, Lifelong Learning Institute, Singapore 408601
SkillsFuture Festival CodeFuture
Date: 29th-31st July 2022
Time: 11am-10pm
Location: 1 HarbourFront Walk, VivoCity, Singapore 098585
SkillsFuture Festival X Smart Nation Roadshow
Date: 12th-14th August 2022
Time: 11am-9pm
Location: 68 Orchard Road, Plaza Singapura, Singapore 238839
---
Attend 1-to-1 skills and training consultations
---
Finding new skills to take up is one thing, but knowing what to do with your newfound resume upgrades can be overwhelming. If you have uncertainties about your next step, reach out to Skills Ambassadors for 1-on-1 consultations during the festival.
You'll be able to find them at all SkillsFuture roadshows, like the SSG x WSG Jobs and Skills Fair, and SkillsFuture x Smart Nation. They'll be your personal mages in giving insights into industries you want to work in.

Image credit: MySkillsFuture
Take notes, as they're the ones with info on skills you'll need, and training you can take to help you reach your career goals. They'll also be able to point you in the right direction in enhancing your employability in specific industries.
The Jobs and Skills Fair is also open to anyone looking for a job. Walk in for an instant interview from 5th-6th August, and check out the various job opportunities available. For those who'd prefer to have a look-see first, use this event to find out more about other SkillsFuture initiatives and Workforce Singapore's programmes for career development.

Image credit: Starbucks Singapore
As for those who want to foray into F&B, head straight to the SkillsFuture Festival x Starbucks Learning Bar. There's more to F&B than just working front-of-house or in the kitchen.
Speak 1-on-1 with Starbucks' talent acquisition team to find out other ways you can get involved in the industry, such as in supply chain management or even in corporate management.
SkillsFuture Roadshow
Date: 8th-10th July 2022
Time: 11am-9pm
Location: 3 Temasek Boulevard, Suntec City, West Atrium, Singapore 038983
SSG x WSG Jobs and Skills Fair
Date: 5th-7th August 2022
Time: 10.30am-9.00pm
Location: 1 Sengkang Square, Compass One, L2 Atrium, Singapore 545078
SkillsFuture Festival x Starbucks Learning Bar at Suntec City
Date: 8th-10th July 2022
Time: 11am-9pm
Location: 3 Temasek Boulevard, Suntec City, Singapore 038983
SkillsFuture Festival x Starbucks Learning Bar at Plaza Singapura
Date: 12th-14th August 2022
Time: 11am-9pm
Location: 68 Orchard Road, Plaza Singapura, Singapore 238839
---
Learn more about work-study programmes for fresh graduates
---
By now, you'll already know that continued training and upskilling are needed if you're looking to make a switch in careers. Not all of us have the privilege of being able to take full-time off from work to attend courses, but your next best option is to find out more about work-study programmes at the SkillsFuture Work-Study Fair.
Essentially, these programmes take on a theory with a practical approach. You'll be employed as a full-time staff of the company, and receive a competitive salary for the duration of the programme.
Your attachment company is where you'll also be able to put that knowledge into practice as you work alongside industry professionals to gain valuable hands-on experience. Plus, at the end of the programme, you'll gain qualifications like a specialised diploma you can then add to your resume.
SkillsFuture Work-Study Fair
Date: 11th August 2022
Time: 10.30am-12pm
Location: 21 Tampines Avenue 1, Temasek Polytechnic, Singapore 529757
---
Develop your career with upskilling at SkillsFuture Festival 2022
---
With onsite events back on the table, here's your chance to experience SkillsFuture Festival in person. While we've shared some highlights, we've barely begun to scratch the surface of what's to come.
Up ahead in the calendar are also online webinars available covering topics of interest, like in-demand economies and trending skills to have.
The SkillsFuture Festival is open to anyone looking to upgrade their skills for personal or career development to remain employable. Whether fresh grad or job-hopping for the first time in a long while, polish up your candidacy by attending physical and virtual upskilling workshops at the festival.
As the saying goes, every journey begins with a single step. So, too, with building your career. If you've been looking to upskill yourself to climb the corporate ladder but don't know where to start, look no further than the SkillsFuture Festival.
---
This post was brought to you by SkillsFuture Singapore.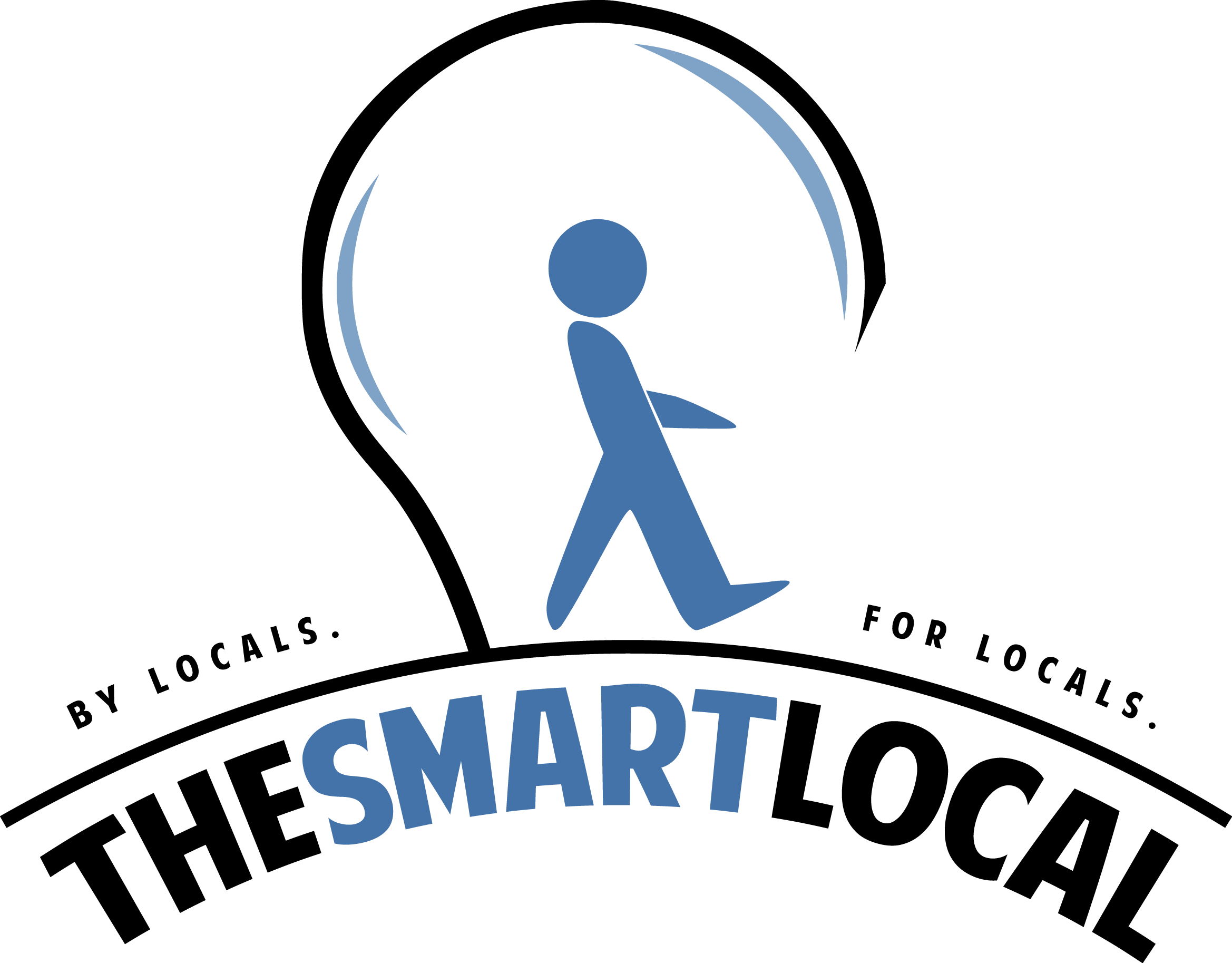 Drop us your email so you won't miss the latest news.