Shopee must-buys for WFH meals
---
Several months into Work From Home (WFH) arrangements, we've hit a new level of sian when upon realising instant noodles are on the stay-home lunch menu, yet again. There's only so many times we can dabao the same meal from the neighbourhood kopitiam as well, and it's best to avoid the dining-out crowds now that everyone is rushing out with the commencement of Phase 2. 
Here are 8 Shopee must-buys for WFH meals, all from homegrown brands. From cooking kits that even the most culinarily-challenged can nail, to kitchen gadgets that can satisfy your K-BBQ and cafe waffle cravings, you'll be able to support local businesses while enjoying discounted prices and bundle deals. 
Exclusively for DBS/POSB Cardmembers: Purchase from any of Shopee's #SupportLocal merchants, food or otherwise, to get an additional $5 off with minimum $50 spend. Read till the end to find out more.
---
1. Acai packs to make acai bowls and popsicles at $2.70 each
---

Image credit: @cucharaytenedor
Instaworthy acai bowls have dominated the cafe-hopping and healthy-eating scene for years on end, but they do cost a pretty penny given acai's superfood attributes. Each bag of Sambazon's Acai Original Blend contains 4 smoothie bowl packs. With Shopee's Bundle of 2 deal, that adds up to 8 portions for $21.80 – roughly $2.70 each. 
Preparation is simple, just pour the mixture into a blender with some juice to liquify it, and half a banana for creaminess and natural sweetness. Customise your smoothie bowl with various fruits, nuts, granola and sauces, or even experiment with making some healthy and refreshing acai popsicles.
Price: $21.80 for Bundle of 2 (U.P. $21.80 each)
Get Sambazon's Acai Original Blend on Shopee.
---
2. Durian bundle with mochi, wafers and different durian types
---

Image credit: Durian Edition
What better way to herald the arrival of durian season than with an entire variety pack dedicated to the King of Fruits! Durian Edition's Durian Bundle ($108, U.P. $148) contains fresh Black Gold Musang King (a.k.a Maoshan Wang) and Pahang Raub Musang King, crunchy durian wafer rolls and chewy durian-filled mochi.
With 1.2KG worth of fresh durian along with durian snacks that are hard to find in stores, you'll be saving 40 bucks by opting for the bundle deal. This local business offers free delivery for orders above $80, meaning you'll get this entire mouth-watering set sent straight to your doorstep.
Price: $108 (U.P. $148)
Get Durian Edition's Durian Bundle on Shopee.
---
3. 2-in-1 steamboat & grill for hotpots and BBQ at home
---

Image credit: Shopee reviewer
Throngs of Singaporeans are headed to their fave hotpot and BBQ restaurants now that we're in Phase 2. In order to avoid crowds and save money while you're at it, treat yourself to a weekend or post-work feast at home with PowerPac's 2-in-1 Steamboat & Grill ($49.90, U.P. $79.90). 
The non-stick pan is a breeze to clean, and you can chuck in your desired ingredients for a sumptuous meal that's only a fraction of restaurant prices. Whether you're hankering for Taiwanese steamboat or Japanese shabu shabu, paired with sizzling K-BBQ – just plug this in and start cooking.
Price: $49.90 (U.P. $79.90)
Get PowerPac's 2-in-1 Steamboat & Grill on Shopee.
---
4. Rice porridge pouch for a filling and tasty meal in 4 flavours
---

Image credit: @rachelfood_p
For those who associate porridge with being bland, mushy and begrudgingly eaten only when sick, wait till you get a taste of Bibigo's Rice Porridge Pouch series ($9.70 each, U.P. $15). Available in Abalone, Beef, Sweet Pumpkin or Mushroom Mixed Veggies flavour, each 450g pack contains Korean rice grains, a hearty broth and toothsome bits to munch on.
This filling and tasty meal can be prepared by popping the pouch into the microwave, or submerging the pouch into a pot of boiling water. That means no cookware to clean up afterwards, just pour the heated contents into a bowl!
Price: $9.70 each (U.P. $15)
Get Bibigo's Rice Porridge Pouch on Shopee.
---
5. Tteokbokki kit to satisfy your Korean street food cravings in 2 minutes
---

Image credit: @hanguk_kitchen
International travel has come to a screeching halt, but the good news is that you can satisfy your Korean street food cravings right at home. Hanguk Kitchen is a local retailer specialising in authentic Korean ingredients, from imported kimchi to rich stew bases, so you can rest assured that this Tteokbokki Kit ($19.80, U.P. $11.90 each) is the real deal.
All you have to do is boil the contents of the pack for 2 minutes, which includes crab sticks, beancurd skin, chewy rice cakes and that iconic gochujang red pepper sauce. Feel free to add in more water if you prefer a slurpy soup over thicker, rich gravy.
Price: $19.80 for Bundle of 2 (U.P. $11.90 each)
Get Hanguk Kitchen's Tteokbokki Kit on Shopee.
---
6. Sandwich & waffle maker for fresh customisable pastries
---

Image credit: Cornell Official
Specialised cookware usually don't come cheap, but Cornell is having a bundle deal which essentially gives you 2 appliances for the price of 1. Retailing at $45, the Sandwich Maker lets you create hot toasties with whatever fillings you desire. We recommend cheese for that oozy, melty pull-apart goodness, and your choice of ham, bacon or tuna for a kick of protein.
For no extra charge, you'll also get a Waffle Maker which allows you to recreate the nostalgic flavours from neighbourhood bakeries. Imagine customising your own flavour combos like peanut butter and Nutella, or blueberry jam with cream cheese – the possibilities are endless.
Price: $45 (U.P. $90)
Get Cornell's Sandwich Maker & Waffle Maker Bundle on Shopee.
---
7. Salmon fillet for quick and healthy meals rich in Omega-3
---

Image credit: Creme de la Crumb
In terms of getting a substantial meal that combines good taste and loads of nutrients, salmon is a go-to for clean-eating, for good reason. It has high amounts of protein, healthy fats, selenium and Omega-3 fatty acids, which people are always trying to get more of through supplements. 
Lian Huat Seafood imports Salmon Fillets ($12 for each 250g-300g piece) from Norway, enabling you to create a quick and guilt-free meal however you prefer – free of pesky fish bones. Wrap it in parchment paper and broil it in a toaster oven, sear it on a pan, steam it for extra juiciness, or pop it in the airfryer for a glorious crackling skin.
Price: $12
Get Lian Huat Seafood's Salmon Fillet on Shopee.
---
8. Matcha powder for homemade lattes and green tea desserts
---

Image credit: Elite Daily
From matcha lattes to matcha flavoured desserts, this form of green tea is beloved far and wide. Besides the delectably earthy flavour profile and strong aroma, matcha is also high in catechins – a natural plant antioxidant which protects you from cell damage and reduces the risk of chronic diseases.
Cafes tend to charge sky-high prices for matcha latte, but a bag of BioFinests's Premium Matcha Powder ($29.90, U.P. $59.80) lets you brew your own and save a tonne of cash over time. You can also use it to make matcha desserts like cake and cookies, or even as a simple mix-in with plain yogurt to create a healthier treat that's low in sugar but big on flavour.
Price: $29.90 (U.P. $59.80)
Get BioFinest's Premium Matcha Powder on Shopee.
---
#SupportLocal and save on Shopee with DBS/POSB Cards
---
Besides forcing us to WFH, the pandemic has also dealt some serious damage to the economy, rendering local businesses the tragic fate of either shuttering or barely staying afloat. It's more crucial than ever before for Singaporeans to #SupportLocal to ensure the survival of our homegrown brands.
Apart from the food and cooking appliances listed above, Shopee also has an array of items courtesy of true-blue Singaporean businesses – from gadgets that improve your well-being and grooming products to unique board games with a local twist.
To prevent crowds, this year's Great Singapore Sale has also been called off for the first time in its 26-year history. That doesn't mean a shortage of savings though, as DBS is partnering with Shopee to bring you GSS-worthy promotions and the chance to support local businesses at the same time.
In addition to discounted prices and bundle deals, spend a minimum of $50 on Shopee products with the "Support Local" label from now till 7th July 2020 to score $5 off. Just remember to make your payment through DBS/POSB Cards. 

Image credit: DBS
---
This post was brought to you by DBS.
Image credit (clockwise): @cucharaytenedor, Shopee reviewer, Durian Edition, Pinterest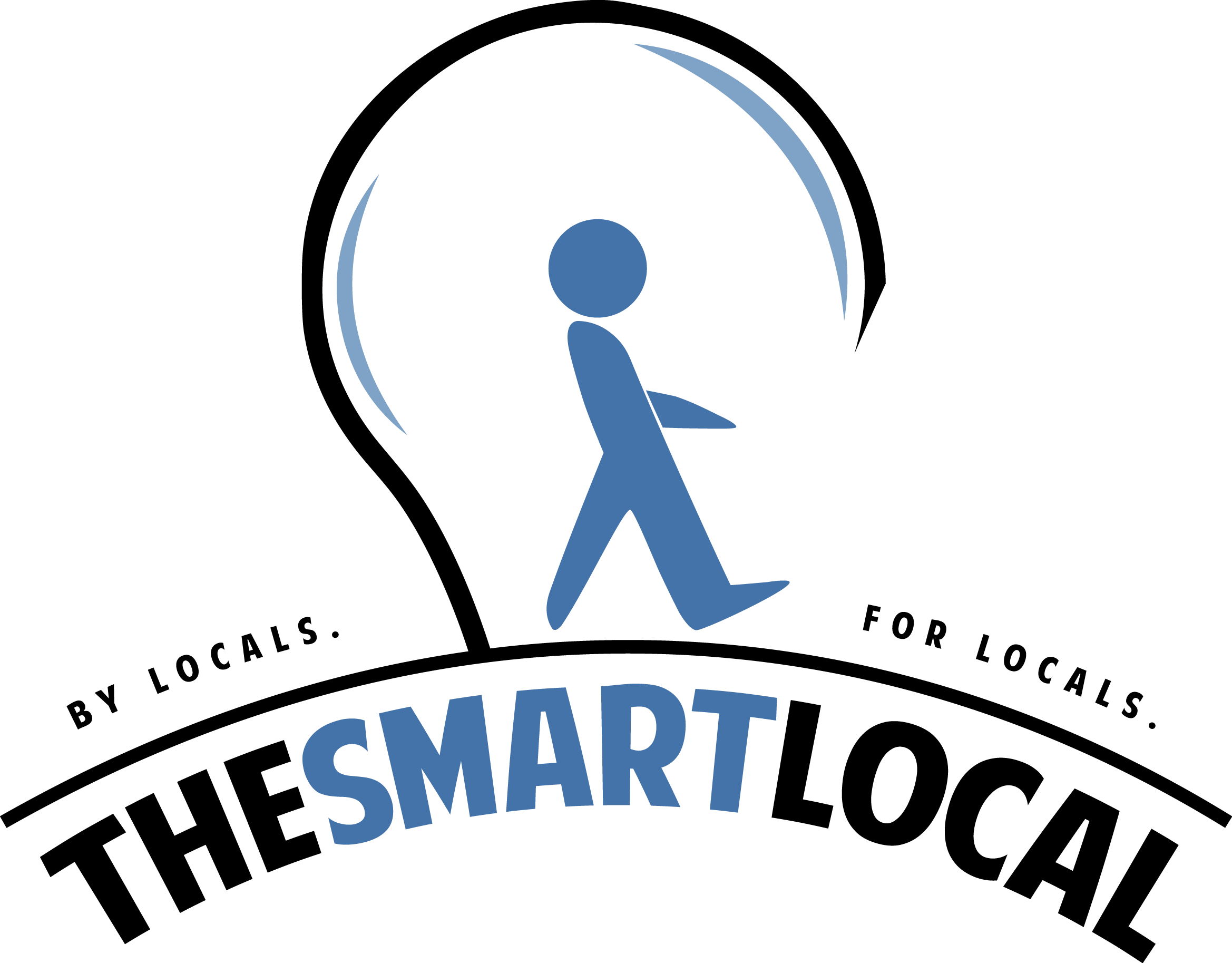 Drop us your email so you won't miss the latest news.